Quite a few of you have been asking for a house tour! Since I did an update to my living room recently, I thought I would start with a tour of one of our favorite rooms. :)
Backstory: for Chinese New Year this year, I decorated our living hall in a myriads of Oriental prints and colors like red, yellow, blue and pink. I am honestly SUCH a procrastinator, 'cause we have been living with our CNY decor for the past few months.
*sheepish*
Finally, I decided enough is enough, and took down our CNY decor plus did some minor updates here and there to keep our hall looking fresh yet still cozy!
Presenting the place we hang out the most as a family...

*drumroll*
Decided to go for a more neutral, soothing color palette this time! Before this, our living room was really colorful for Christmas and Chinese New Year haha.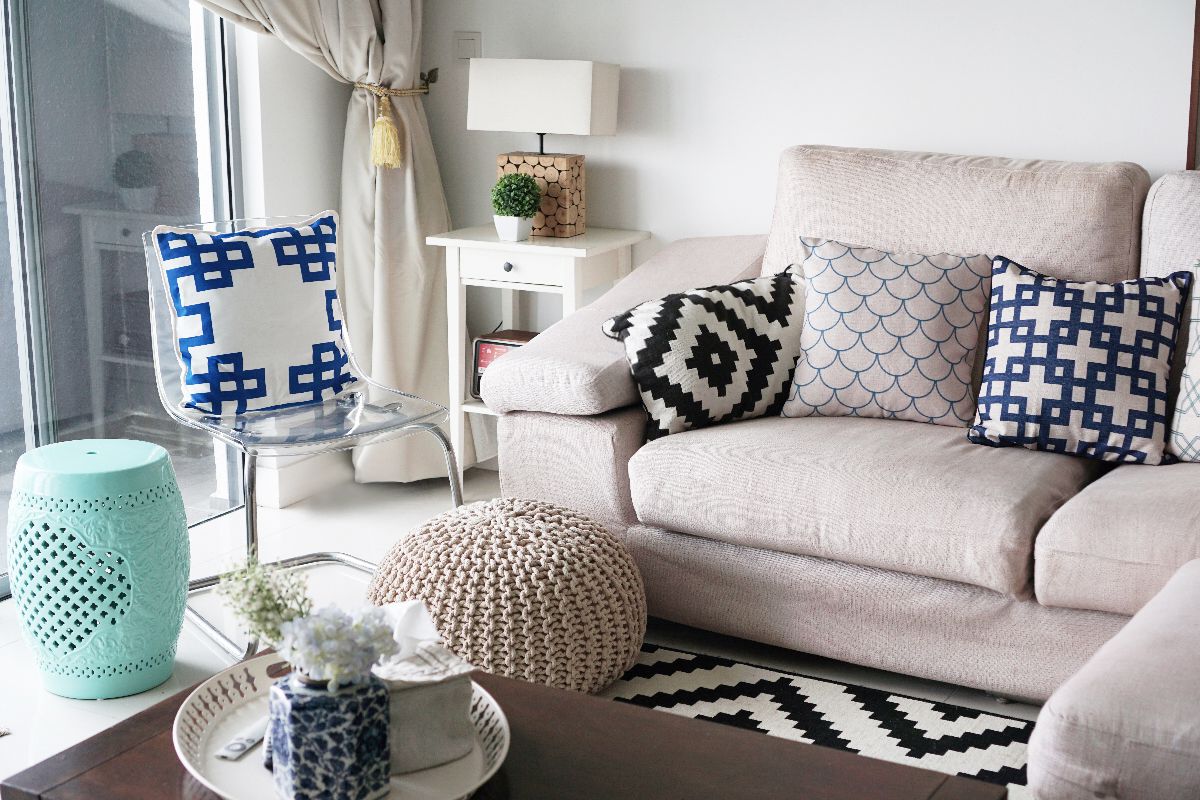 We have quite a few chairs/ stools lying around 'cause we like to host our friends/ family over. :)
Let's zoom into some of my favorite details...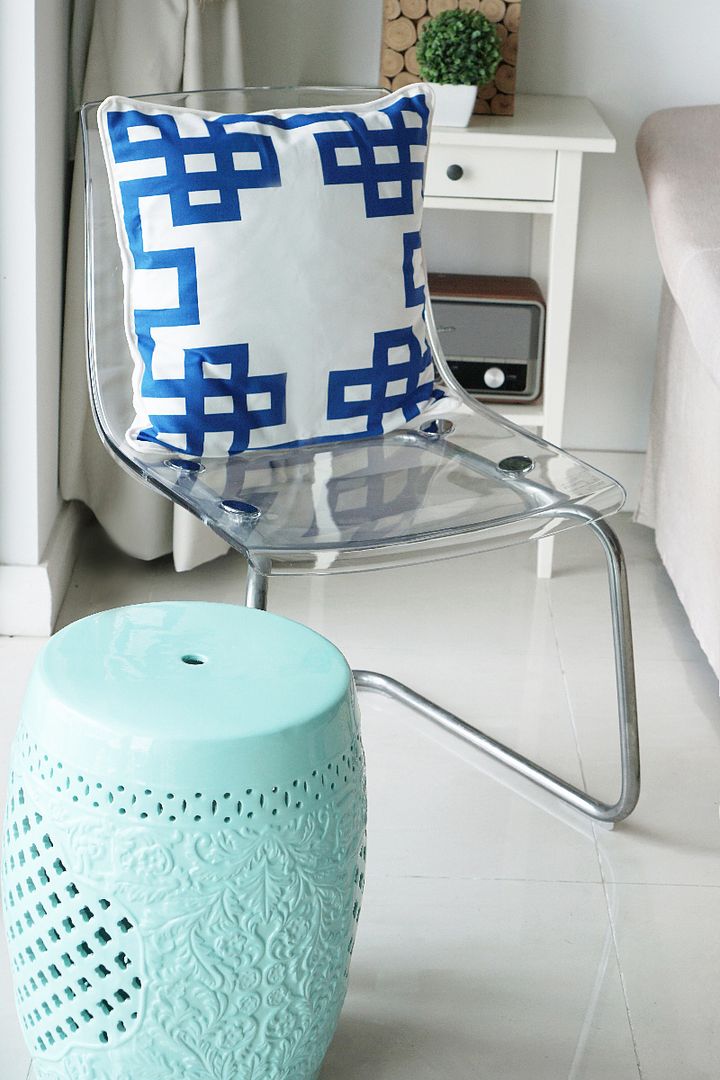 As mentioned before this, we need to have a lot chairs in our hall as we host quite often. As opposed to placing more sofas/ armchairs, I prefer lightweight seats that can be moved around! So that our guest can be mobile and choose to move to the balcony, dining area, hall etc.
I love this
Tobias
chair from Ikea-- because it is transparent, it doesn't look obstructive and kind of "opens up" the space. 'Cause I can imagine it would look quite odd to have many chairs in the living room, but this is so discreet, it's almost as if it is not there! It also adds a touch of modernity to the room. :)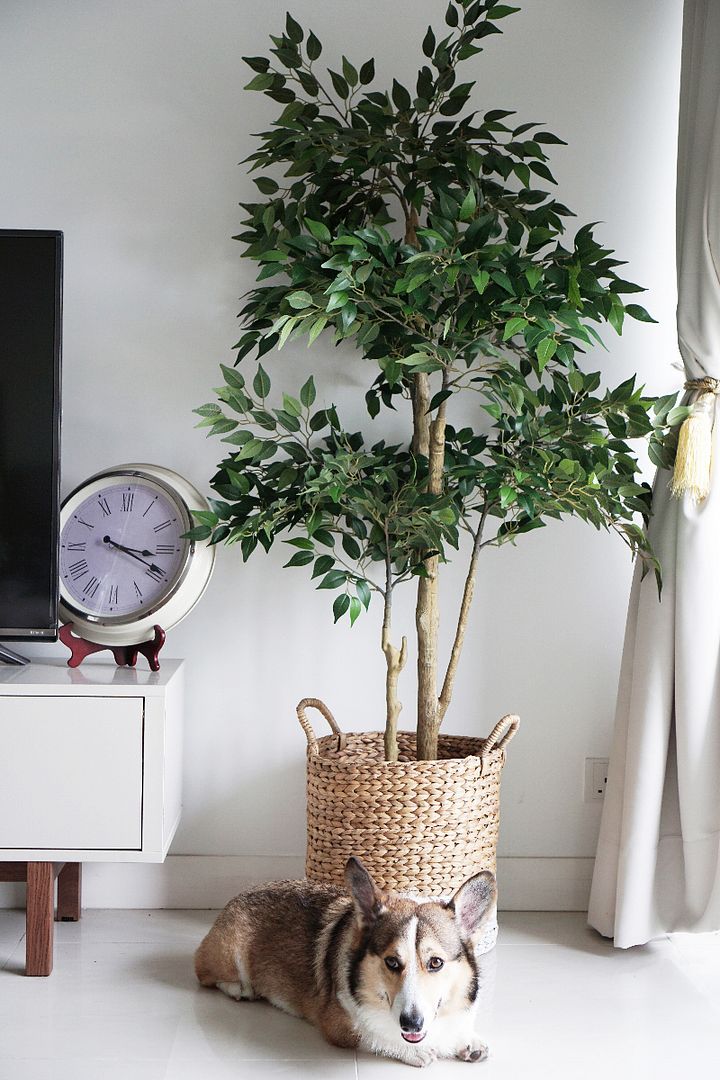 I love the ideas of greenery in our house! Unfortunately, I have the antithesis of a green thumb. -_- No joke, I have killed 6 cactus plants in my life before WTF. My solution? Artificial plants
*blows nails*
I got this
Fejka
one, and placed it in a rattan basket. The whole house instantly looked a lot more homey!
Soooo... This is actually a bedside table (
Hemnes
from Ikea) HAHA. I know it is a little unconventional, but it actually works perfectly for us as a side table!
I love how it displays our vintage-looking speaker so nicely. In the drawer, we keep some of our hall necessities like batteries (for remote controls), tape etc.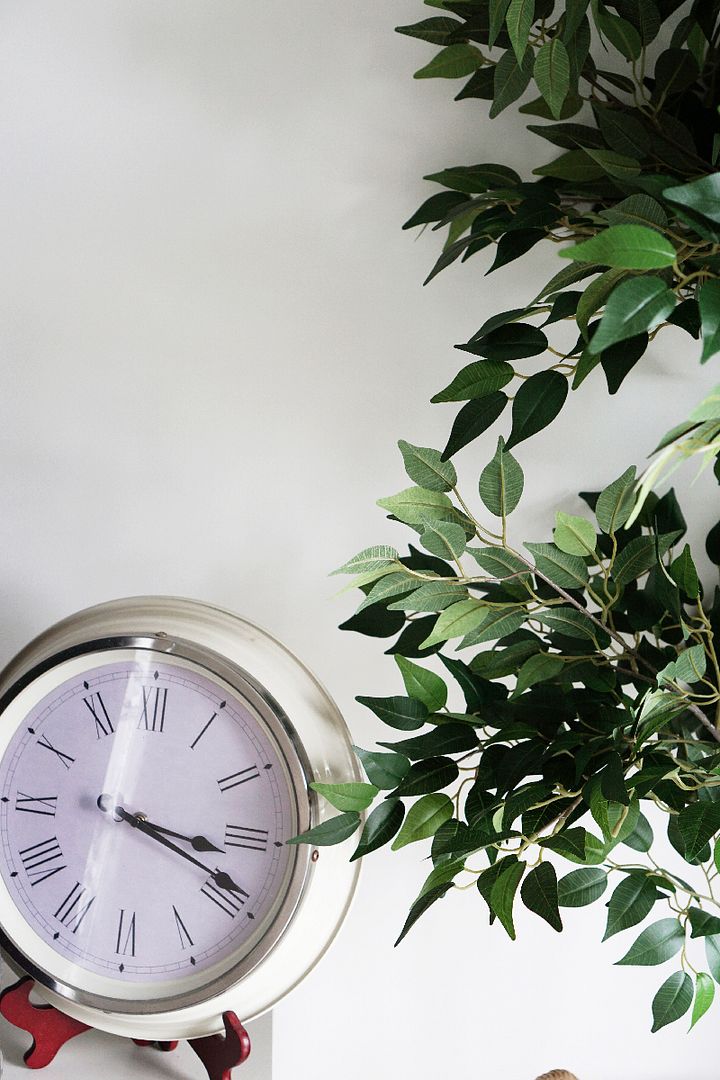 When we hang out in the living hall watching movies or chatting, sometimes we lose track of time! So it is imperative to have a clock out on display. This
Skovel
one works well for us. Instead of hanging it on the wall, we got a clock stand (you can find it in a watch/ clock shop) and perch the clock on it. :)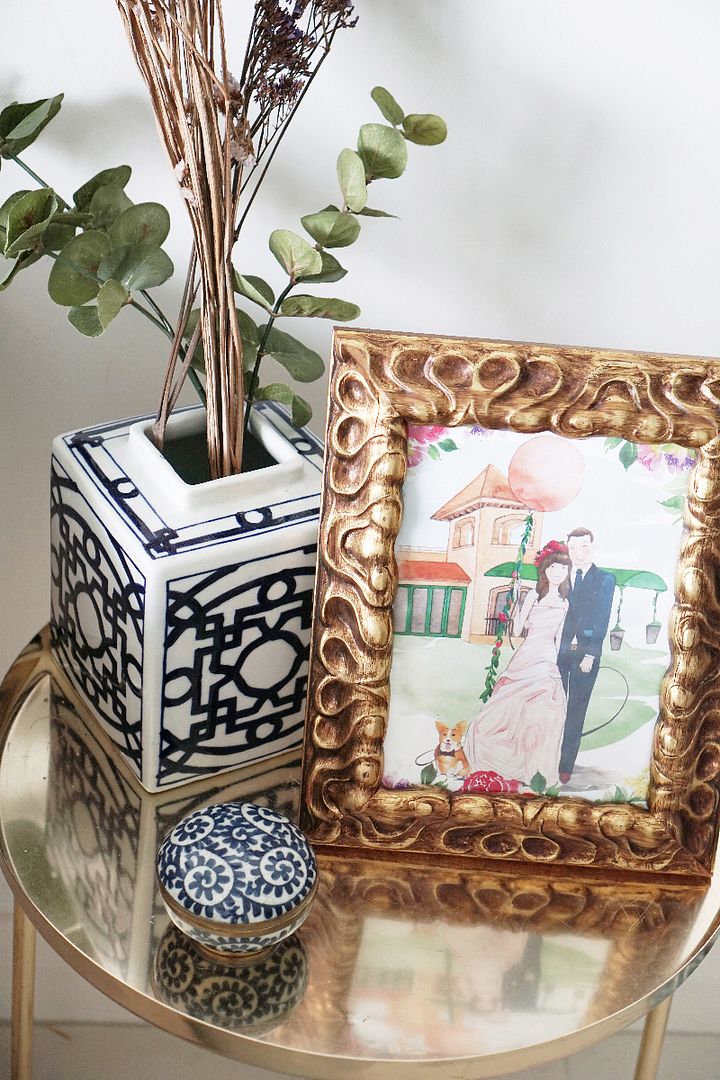 I love love love this gold side table I got from Australia. YES, I lugged back a table from Australia hahaha. And in the frame is our wedding invite illustration! I still get all kinds of feels when I look at it heh.
I highly recommend getting a decorative side table, and display things according to your mood! You can always change things around, and it keeps things looking fresh. :) You can try a similar one from Ikea like this
Gladom
model (it comes in a few colors too!).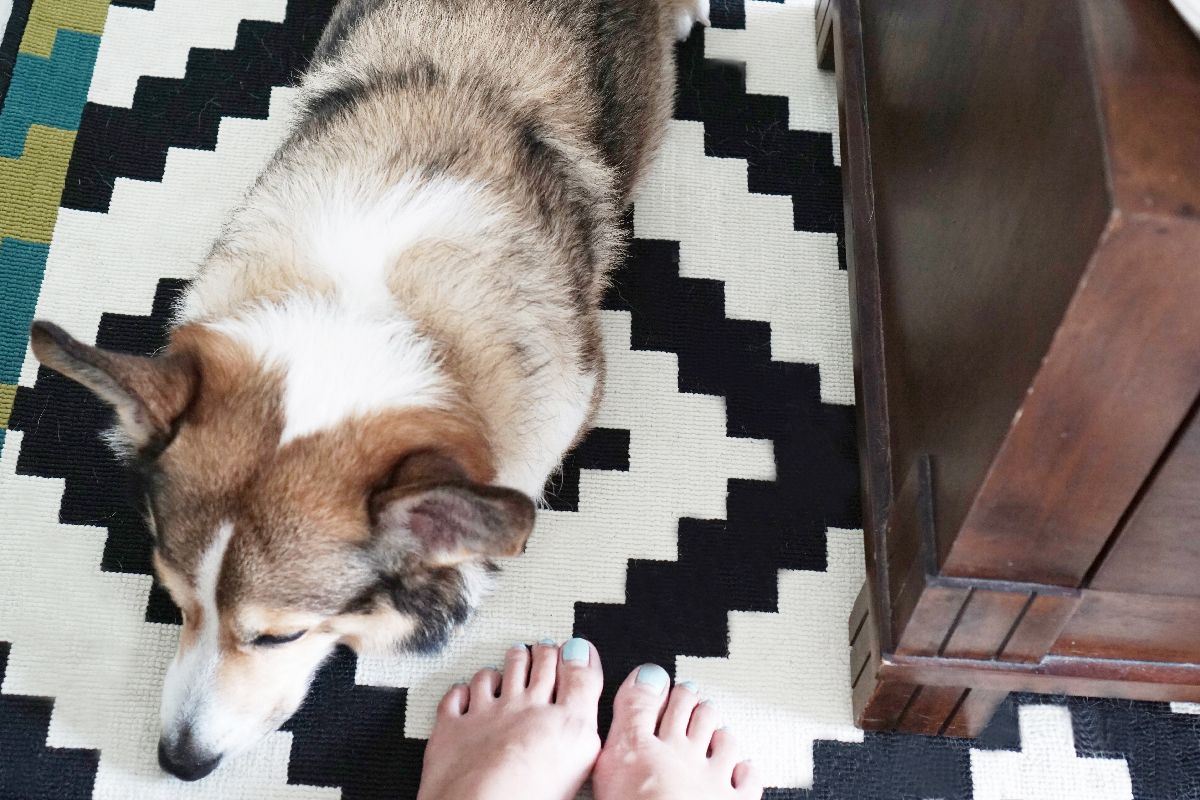 If I can give only one tip to instantly jazz up a room-- it is to get a carpet/ rug!!
Best way EVER to instantly add a homey touch, and also make the space look so much more inviting. I got this
Lappljung
one 'cause the prints are very interesting, yet the monochrome hues make it easy to match different decor. :)
This
Tejn
fur rug adds on such a cozy factor to our home! Depending on my mood, sometimes I like to drape it over chairs, or layer it with rugs on the floor.
Bonus: It makes a great background for Instagram flatlay HAHAHA.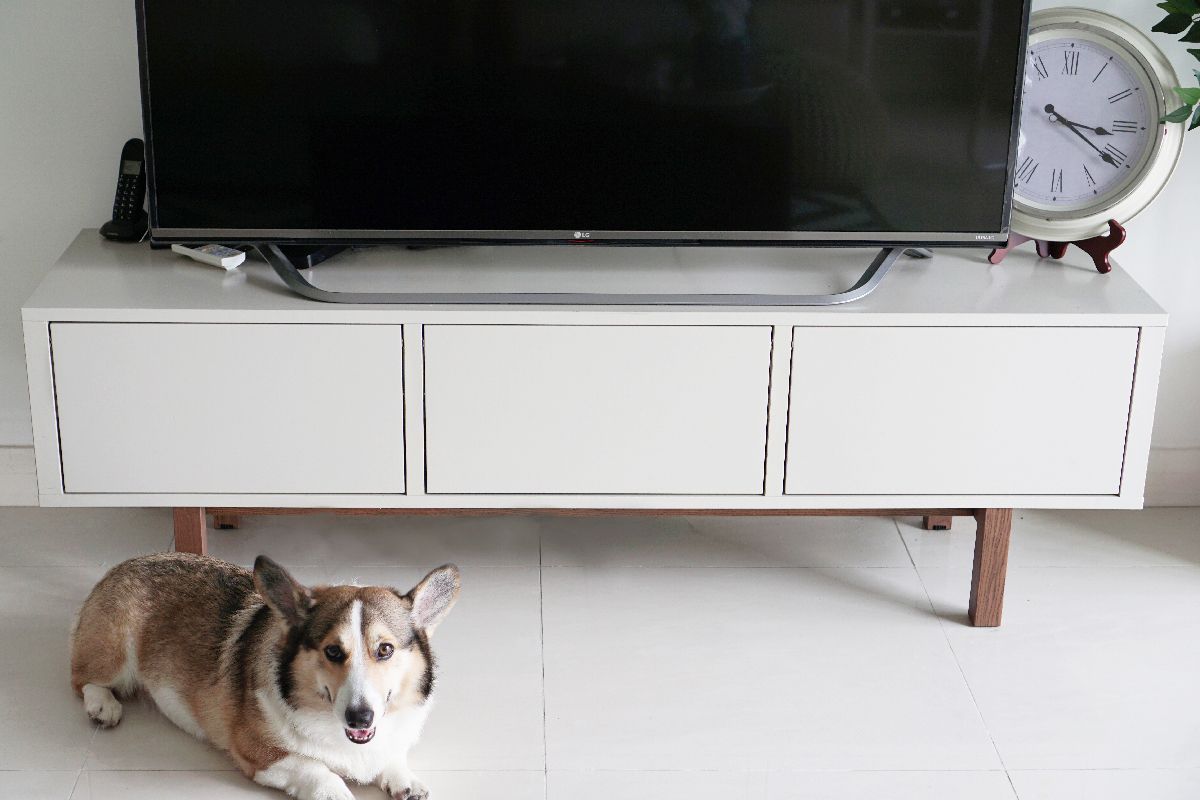 Other than the sofa and coffee table, a TV console/ bench is probably the most vital part of a living room!
We like one with storage capacity-- we keep all the unsightly things inside to keep the room looking neat. Definitely recommend the
Mostorp
!
We watch TV in our living room, and it can get chilly sometimes with the aircond on. A
Hermine
throw is the perfect solution! It feels so cozy to snuggle under a throw and watch our favorite shows. :)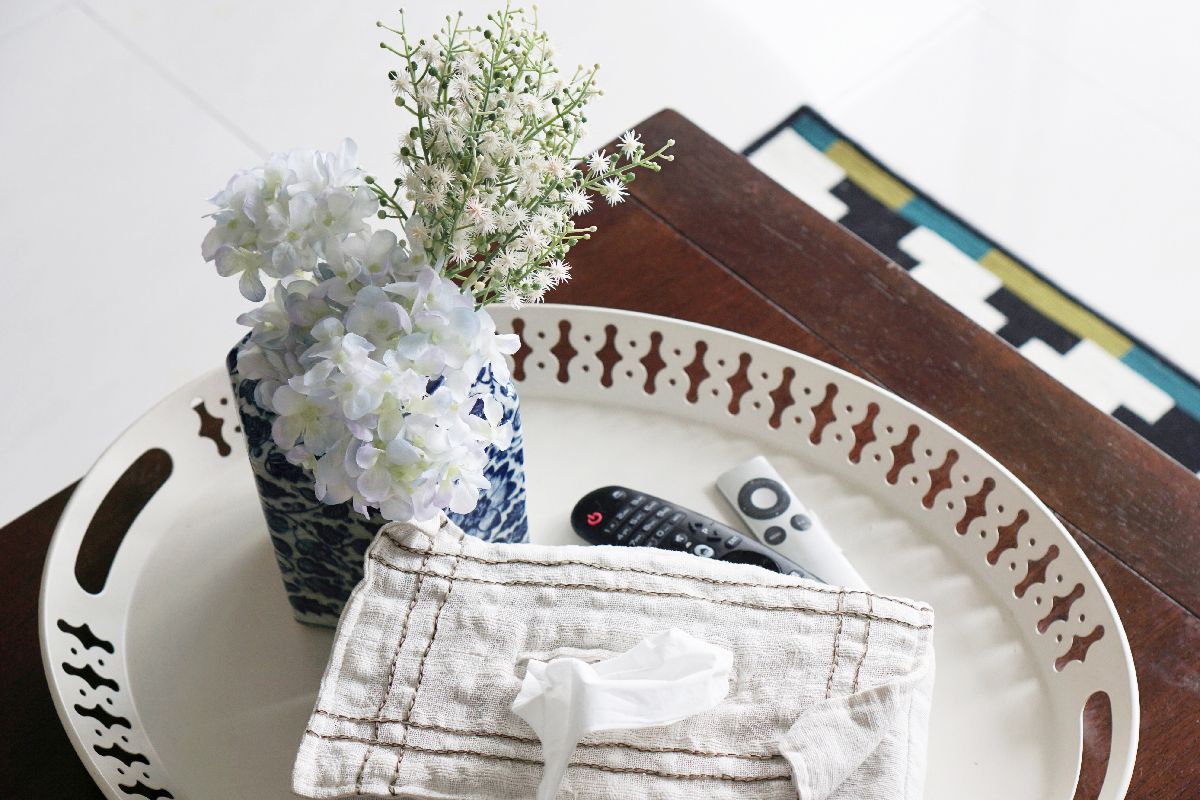 I like displaying a tray on our coffee table-- other than decorative purposes, it is also a great way to neatly "store" your necessities like remote controls, tissue etc. This
Romantisk
one is big enough for me to display quite a few things in it.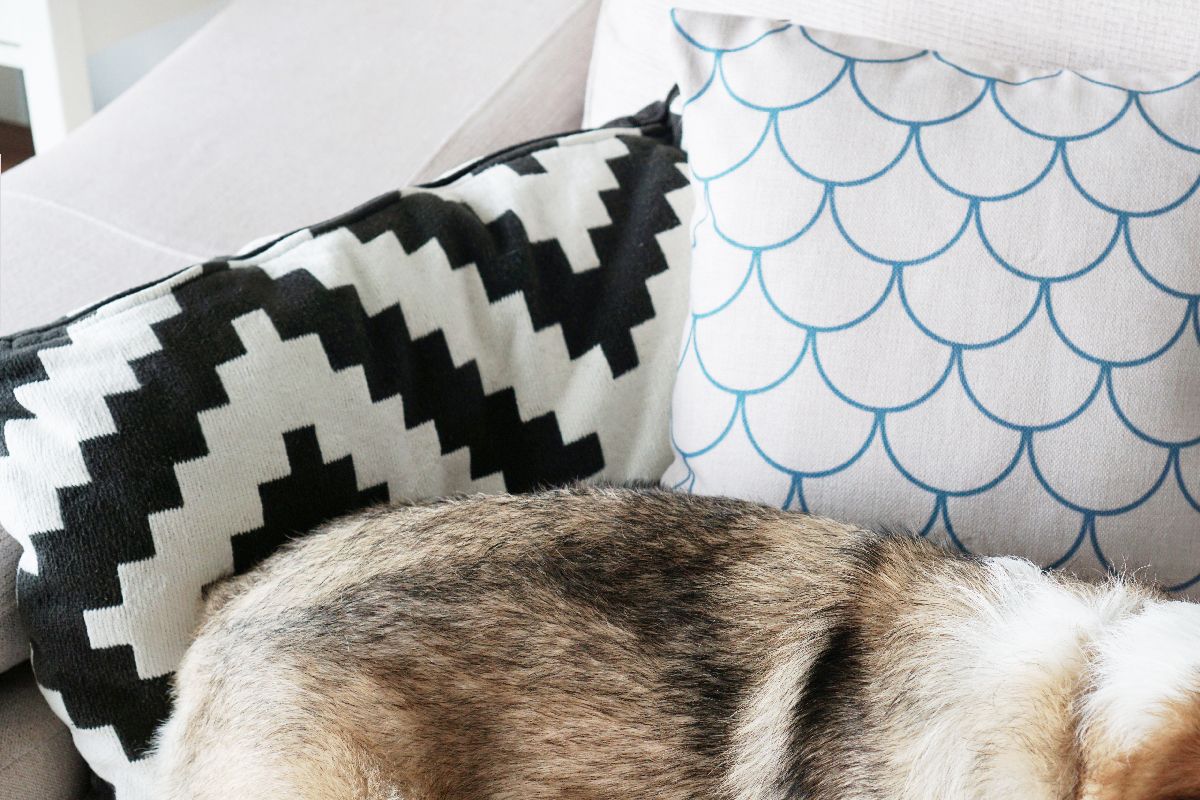 If you can't tell, I love my cushions!! They are such a fun way to add some colors and print and FUN into your space. :D I got a
matching one
with our rug 'cause I love the prints THAT much.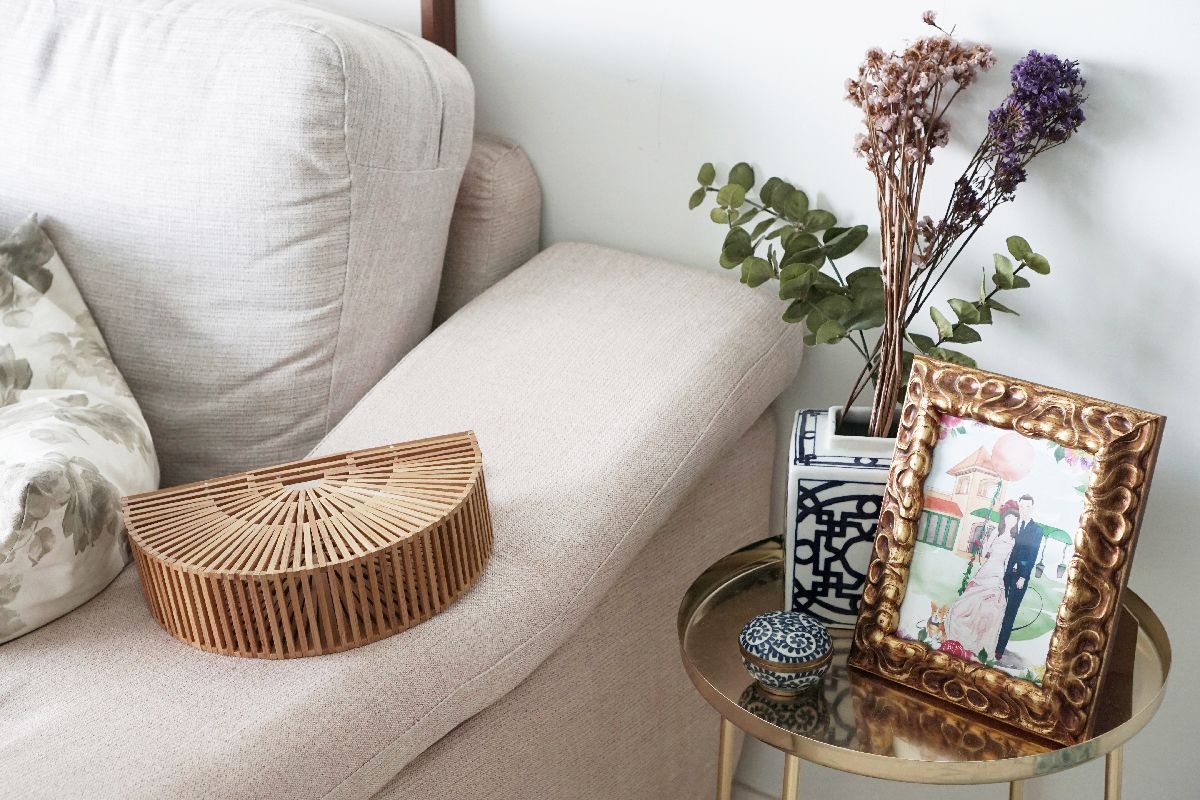 Other than our bedroom, we spend the most time in the living hall! So it is really important for us to make it look and feel comfy. :) And it should feel really inviting to guests too! I guess our home will always be a work-in-progress for me haha.
Anyway, I hope you guys enjoy my living room tour! Please let me know if you would like to see more posts like this. :)
This post is written in collaboration with Ikea Malaysia.