Of all the luck.
I have an assignment due next Monday.
I have an exam on the same day. Mind you, an exam that pertains a history of a failure rate of 90%.
And on top of that, I just got chosen to make a presentation on Monday!!
Fuck, this brings Monday Blues to a new level.
How am I gonna do this??? :( :( :( :( :(

Guess I just have to.....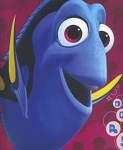 Keep on swimming, keep on swimming....