I have mentioned that I joined jewellery-making classes, haven't I? ;)
Well, so far, classes have been okay, though I feel that progress is kind of slow. But then again, I've always had this problem with wanting to fly before I can even walk.
I don't believe in baby steps.
I want to leap, to jump, to
soar
.
Hence, I decided to embark on a little project of my own.
Started and finished in the same night. :)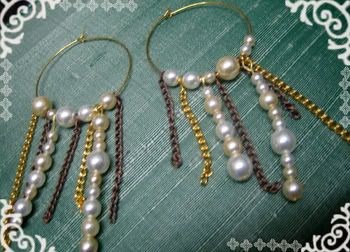 I think I am kinda proud. :)