TO SHOP!! :)
Yesterday was Chadstone's Spring Racing VIP Night, and excuse the posh sounding name, it just meant that the entire mall was on sale for a few hours!!!
Kit Mey, Smalls and I, being, ahem, inquisitive beings, decided to enrich our life experience by making a visit. ;)
However, we found out that the last bus leaves campus at 6.03pm, and we were running real late....
We absolutely could not miss the bus!!!
Gavin (Smalls' boyfriend, who came over to visit her (lucky woman :P)), Smalls, and Kit Mey.
I find the the picture so amusing!! See how the ladies are running for their lives, whereas the male figure is trudging ever slowly. :P You can almost see the
"EH??? Need or not??"
thought bubble on top of Gavin's head!! :D
We ran all the way from halls to the bus stop. A whopping 15-20 minutes away. -_-
We made a pact to stick up for each other through thick and thin...
We promised to keep a lookout for one another's sizes, and also fight for each other's retail choices if the going gets tough!! :P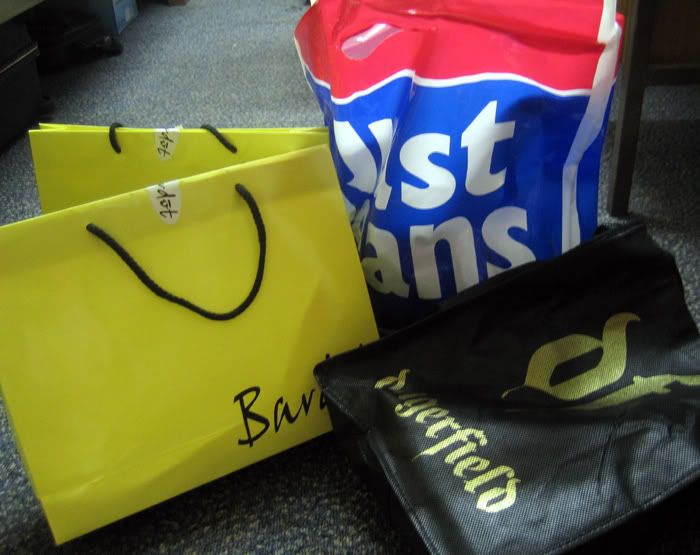 Fruits of my labor.
DIE. I don't even have money to eat rice and soya sauce now. o_O