So, I read an article sometime ago.
In Cleo. *ahem* Self-gratification 101.
Jessica Rabbit
.
Rings a bell??
Well, when I saw the caption, it did sound familiar, I know it's an animated character of some sort, but I just couldn't place what did she (it?) looked like....
The image of Betty Boop kept on showing up in my mind instead. o_O
Nevertheless, Google set me straight.
I have no idea why Jessica Rabbit doesn't have bunny ears.
Speaking of bunnies and rabbits, why do bunnies connote sexual undertones???
Like how Playmates wear bunny ears, and sexy costumes usually come with a fluffy bunny tail...
WHY WHY WHY???
Next thing you know, kangaroos will be the rage. o_O
Anyway, back to Ms. Jessica Rabbit
Erm, this Jessica Rabbit comes with ears (scrutinise properly! :P).
I looked long and hard to find the "rotating balls", but to no avail.
Gone were the days where the term
Rock Chick
conjures up the image of Avril Lavigne
.
Welcome to the New Age Rock Chick.
Will you let it rock your world?
Honestly, if I were to see this in a supermarket, I would have just thought it's a good old-fashion hot water bottle; y'know those that you put under your covers during winter to keep your bed warm and toasty; albeit in a unique shape.
I am not even gonna ask how are you going to heat this, urm, gadget.
What the hell is a
Layaspot
?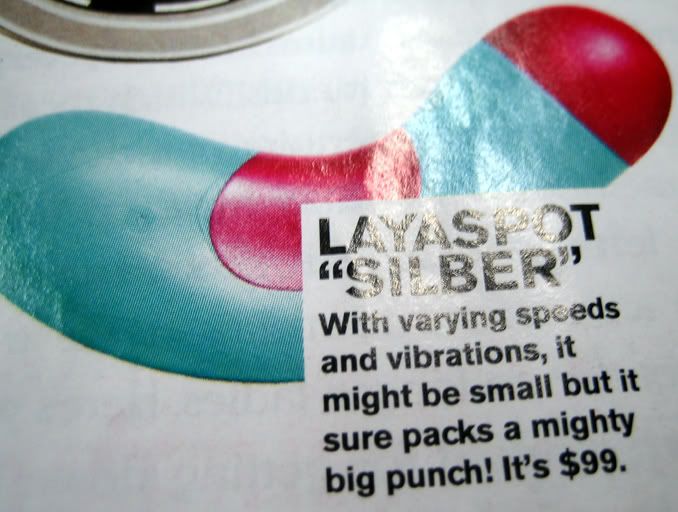 G-spot, and now Layaspot???
By the way, I didn't know vibrators are so expensive. -_-
And how can we forget some good old lubricant?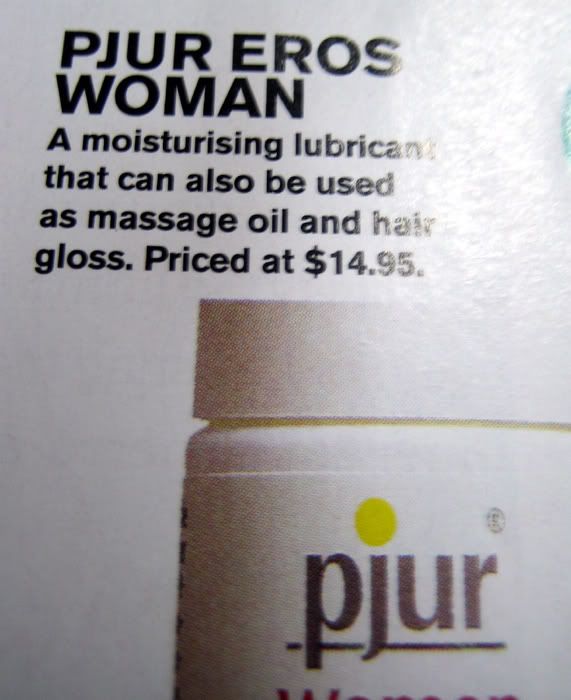 Multi-purpose.
Just what every girl needs, a lubricant that can double up as a hairstyling product.