Today was my university's convocation day, hence, the lawns of the campus were filled with hopeful graduates, all brimming with pride under their black cloaks.
Erm, I have no idea what you called the standard cloak thingy that all graduates are obligated to wear, so I'll just refer to it as a cloak.
And, please, to all future and potential graduates, THIS is not a good look: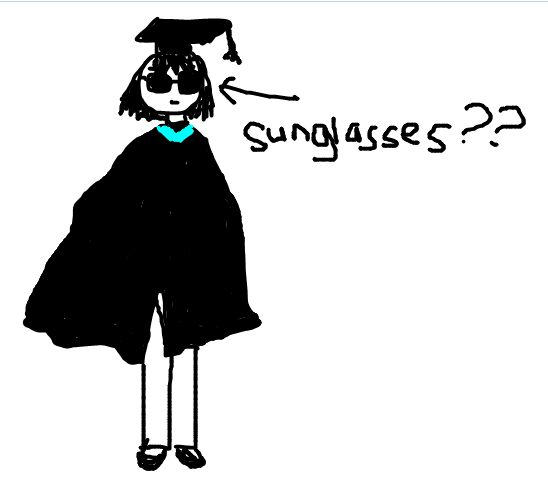 The black hat, the black sunglasses, the black coat, appealing it is not.
Ooooooh, and totally random, but these are what I'll wear for MY convocation day!!! :D


And perhaps this, for a more serious/professional look...
Kekeke.