I just came back from a barbeque...
And my hair reeks of grease and smoke.
*wrinkles nose*

Smalls, Kit Mey and I were in charge of marinating the chicken wings. Thean Aik helped out with us too...
Our recipe? Black pepper, salt, and honey. :)
Smalls and I had alot of fun spreading the chicken wings and making them , ahem, excercise.=p
And Thean Aik taught us how to
massage
the chicken wings.
Haha, the way he 'massaged' was damn sensual
lah
... :P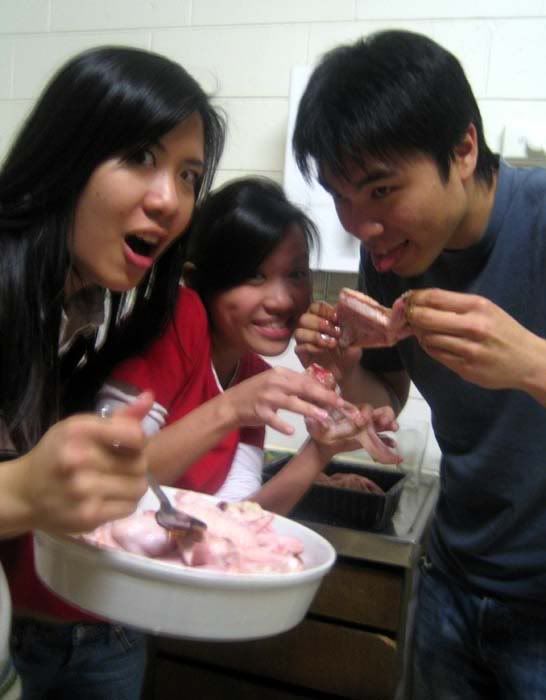 Kit Mey, Smalls, and Thean Aik with the sensuous hands. ;)
I like to move it, move it.
I havn't barbequed for years, and guess what. The barbeque-ing method that I was exposed to is the old school way. -_-
Nowadays, they have electric stoves.
Grilled goodies.
I was slightly worried at first, as besides chicken wings, the other meats were beef sausages and lamb. I try to avoid taking beef, and I avoid lamb like the plague.
Smelly-
lah
.
Oh, but we had salad and yummy mashed potato (I helped made it!:P). :)
The spread. Looks like a posh buffet spread
hor
? =p
Kit Mey, Smalls, Thean Aik, Totti, Joleen, Nikki, Jian Cai.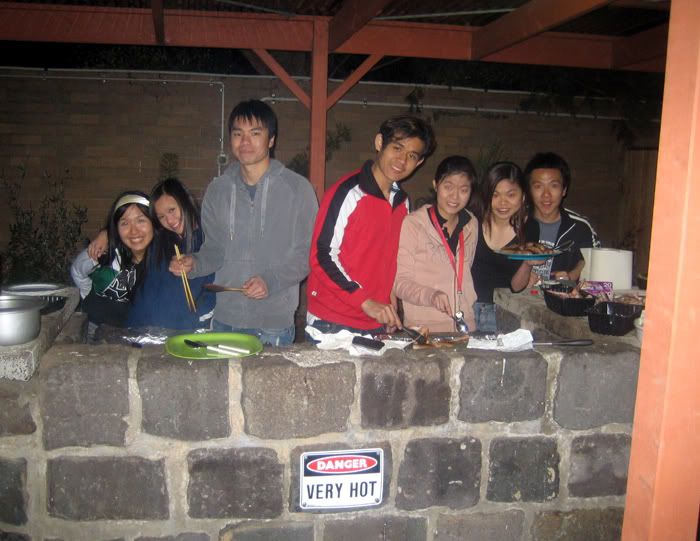 Same people, but with me. Hehe, I wasn't in the previous picture, 'cause I was taking the picture, but I can't resist posting pics of myself. ;)
And I am so amused by the fact that Totti had the same pose in both pictures!!!
Ceh, like Chef Wan like that. :P
Gosh, I just realised something!!! Joel is not in the picture!!! I have no idea why. :(
Nevermind.
Nah, here he is.
Oh, oh, oh, and guess what!!!
For the first time in my entire whole life, I tried lamb that did not taste like mangali armpit.
:)
***********************************************
On a different note, I went to the city today, with the sole purpose of shopping.
Yes, my dears, the exams are coming up, and I need one last fling before I settle down. :P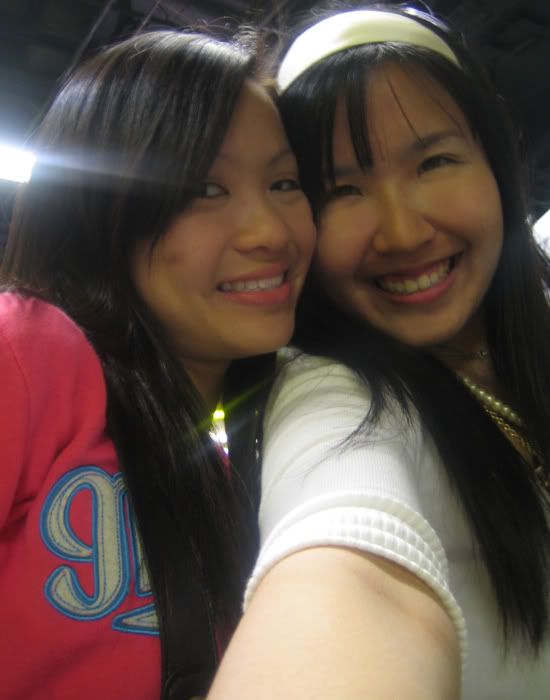 We like to laugh at fake dogs with tongues sticking out. -_-
I went home with 1 hairband, 1 pair of earrings, 1 capri pants, 2 belts, ,2 hats, 2 dresses , and 3 tops.
Tralalala.
I very
puas
now.
*big fat grin*
Now that I have satiated myself, it's time to get into the geek mode.
*wears glasses and pulls pants up to chest-level*
Watch out, world, Geek Hui Wen is unleashed! ;)