Look what I found in MPH...
DICK
Palmer???
Hahah!!!
*****************************

Went to
Oriental Cravings
(1 Utama) today...
One of the main reasons I went there...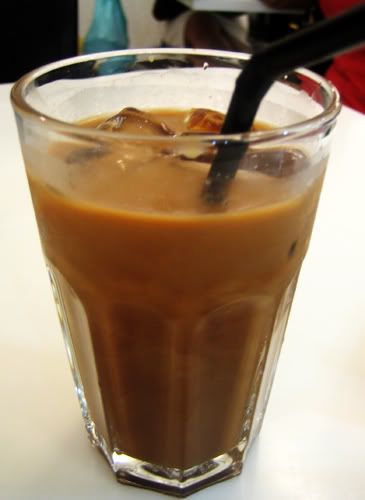 Hainanese tea!
I've been craving for it for quite sometime.
It's a mixture of tea, coffee, Milo and Horlicks, and I suspect a small amount of Ecstasy.
'Cause it's so freaking good! And it makes you so happy!!
*bounce bounce bounce* :)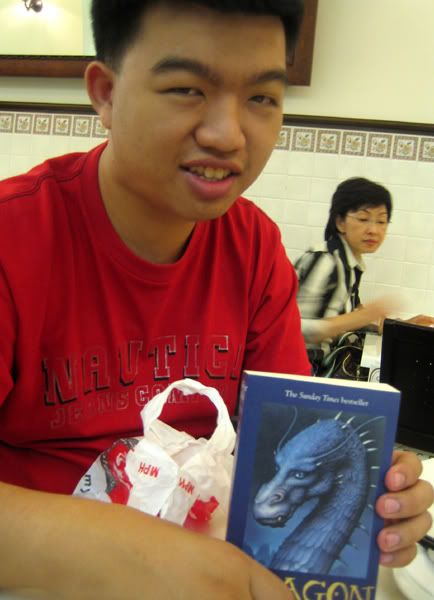 Eragon
!
Kempen Membaca
wtf.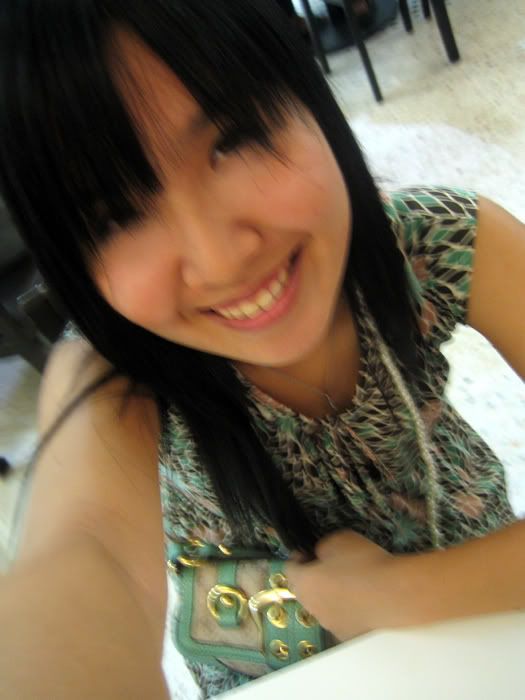 My dress had a super big slit down the the front, right till my navel.
If I had more,
ahem
, ample assets, I would have gone without my camisole inside! :P
And may I present with you one of the best
claypot
loh shee fun
!!!
Loh shee fun
is translated to
"rat's tail"
in chinese.
When I was young, I'd start bawling whenever my mom offered me
loh shee fun
.
Claypot
loh shee fun
is one of those Chinese dishes that you go around looking for the best rendition.
Like the best
char siew pau
. The best
Hokkien
mee
. The best
curry fish head
.
And for reasons unknown to me,
c
laypot
loh shee fun
seems to be becoming extinct...
The salted fish bits in the Oriental Cravings'
loh shee fun
was a nice touch!Do try it, I am pretty sure you'll like it! :)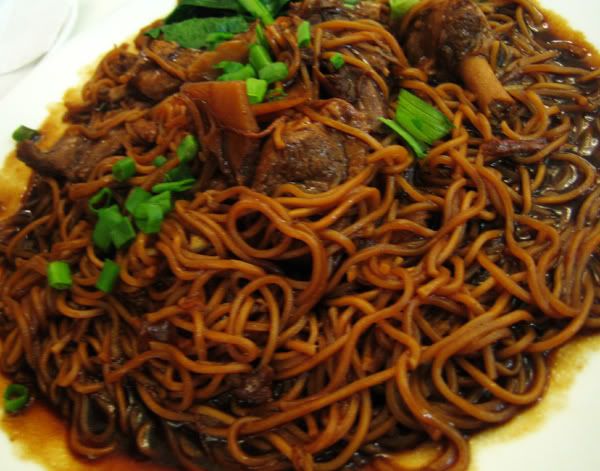 Unfortunately I ordered the
duck
yee mee
, which was a tad tasteless compared to the yummy
loh shee fun
. :(
I actually wanted their
Roasted Pork Curry Laksa
, which is good, and one of my staple dishes whenever I visit the restaurant, but they were OUT OF IT!!!
Where got such thing wan????
If you like ginger braised duck, you'll probably enjoy this noodles though. :)
I was happy after stealing loads of his
loh shee fun
. :P
And we were browsing through the shelves of Giant, when he called out to me..
"Baby, why is your name here?"
.
.
.
.
.
.
.
.
.
.
.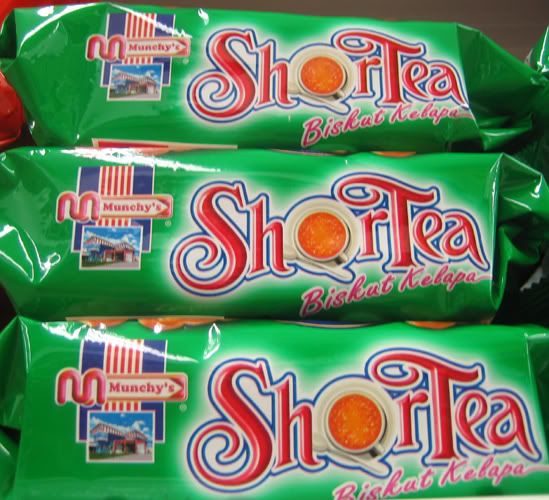 Bloody hell.