I told you that I would split up my pictures, didn't I? ;)
Next up, shopping purchases!
I am telling you, Penang seriously rocked, in terms of shopping. Maybe I am bored with the stuff in KL, maybe 'cause Topshop, MNG and ZARA are overrated, or maybe KL shopping costs more, but Penang offered a great selection of clothes! And shoes! And accessories! :)
One killer mall was Queensbay mall, a newly opened mall, which could rival Midvalley in terms of size. Better layout, in my opinion. Besides having little boutiques which you could dig and dig for goodies, there are also renown brands such as Guess, Topshop, Adidas, MNG, and other big brands.
And Diva, bloody hell.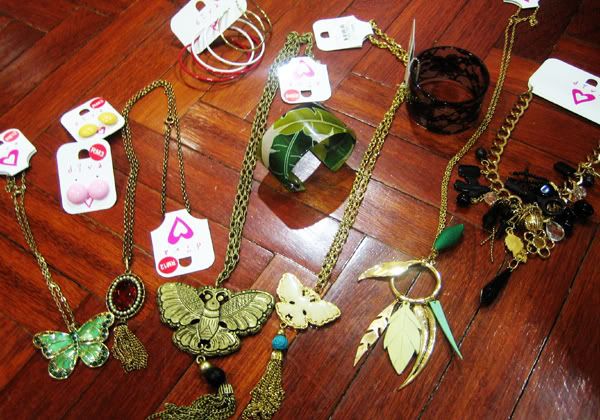 I went a
little
crazy.
They are gonna have Forever21 opening there soon too! Considering that Forever21 in KL is ALWAYS ALWAYS ALWAYS lacking in small sizes, fashionistas may now consider hiking to Penang! :P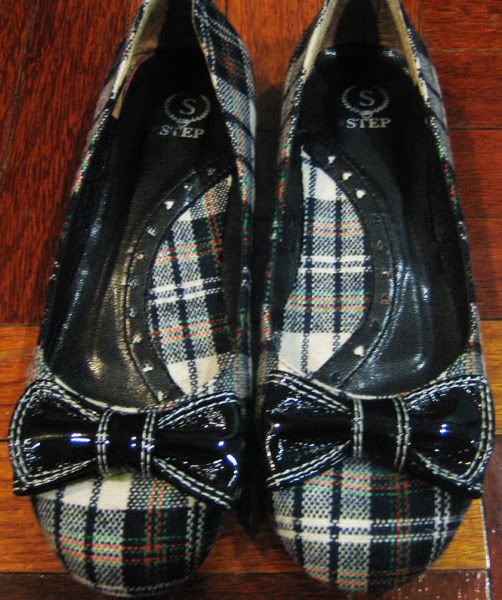 Pumps, I like!
I cannot resist tweed.
Not to mention that these shoes have this season's hottest favourites-- bows and patent!
*comforts self for buying the
n
th pair of shoes*
Tops...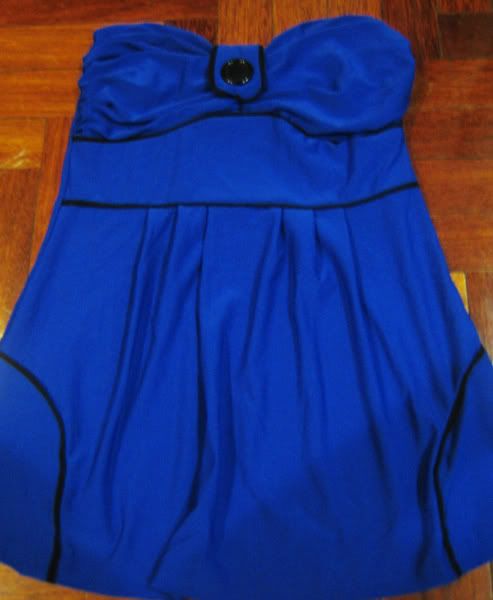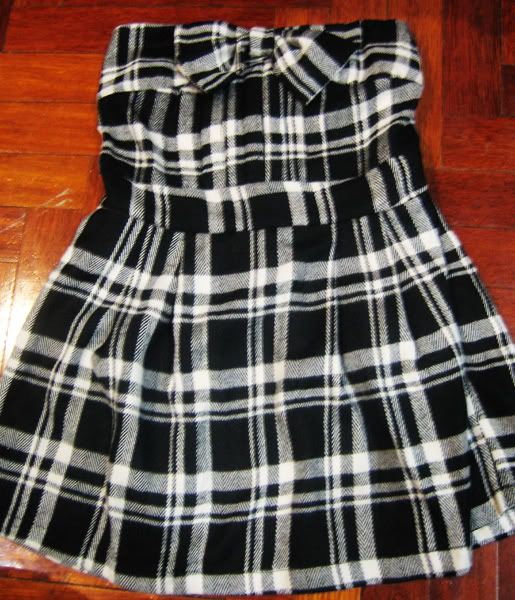 Both to hide my HUGE tummy.
Silk dress! I just feel like rolling on this dress in an air-conditioned room, heh.
And I just noticed I bought all tubes. Hmm.
*Slut slut slut*
And I don't really like the ruffles at the chestline of the dress, a little over-the-top for my liking; so I came up with a solution!
I tucked in the ruffles... It makes my boobs like bigger! Wahaha, jealous
leh
.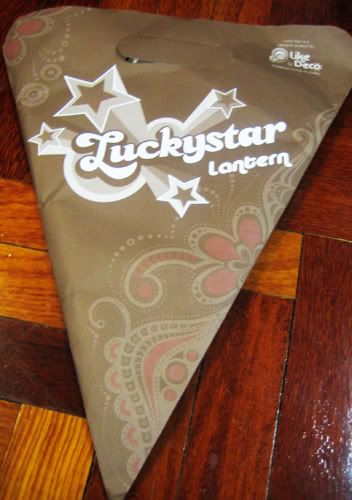 Luckystar lantern. Love the paperbag.
It is actually a star-shaped paper lampshade.
It looks really pretty when you put in a lightbulb. :)
The boyfriend bought it for me for my new room in Melbourne.
He said he wants something from him shining over me every night. :)
DIE
lah
. I was not supposed to shop in Penang! When I estimated my budget for the trip, shopping was not on the agenda, I swear!
To take my mind off my state of poverty, here are some pictures taken before I zoomed off to Penang (and got cheated by the shopping gods).
Kim Gary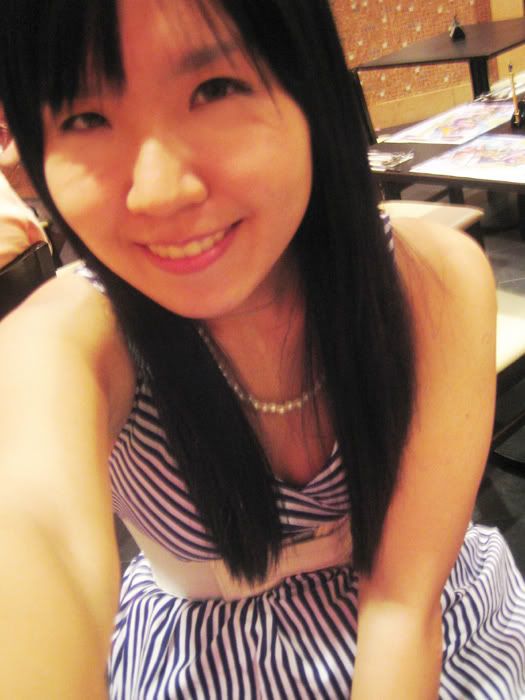 If you observe my pictures enough, you would notice that my sisters and I appear in Kim Gary's quite often.
Besides the fact that the food is relatively affordable, we have came to terms that Kim Gary's inspire us the most when it comes to gossiping and girlie talk. Don't ask me! All we know is that most of the times in Kim Gary, we could just sit down and chat for hours-- our record time so far is 3 hours plus. ;)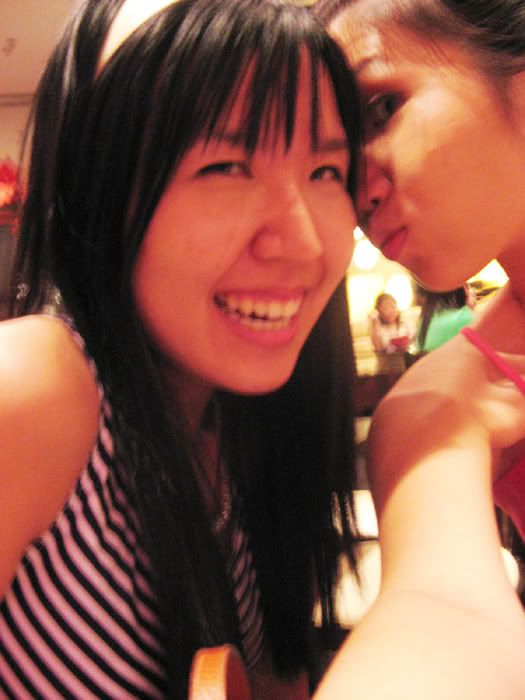 Kisses are most welcomed!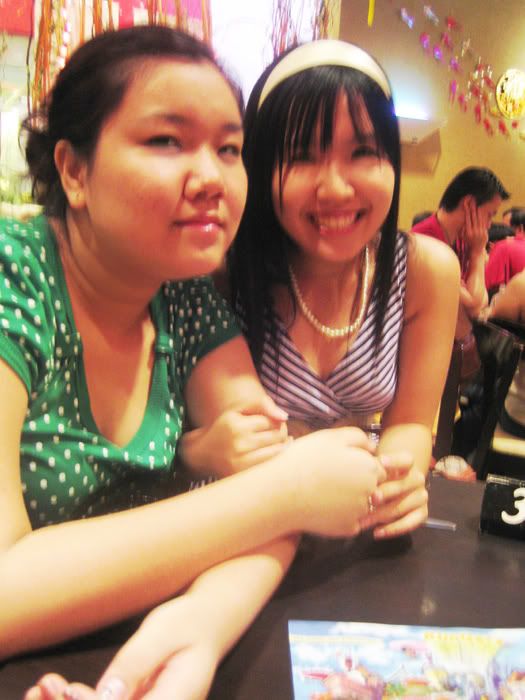 I have no idea why we were holding hands in such miang manner! o_O
And my head's shape looks funny here.
And my chest looked funny too.
GAH!
We started sketching on the order form.
Teeny has a thing for skulls, remember?
And this is what she wants to custom make in the future when she's raking in the moolah.
I came up with the slogan:
Love the skull in you
! Damn witty right, 'cause everyone has a skull!! Hahahaahahahahaha, I am so funny wtf.
And this, my dear friends, is my sister removing every small bit of mayo from her burger.
She does this everywhere; you'll always see her with a tiny mountain of oil-stained napkins next to her during mealtimes. o_O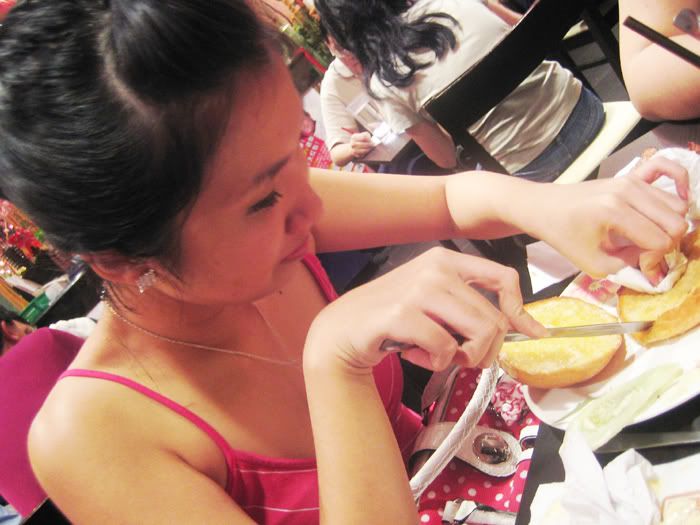 Intent.
Her poor pork chop waiting forlornly while she tackled the bun.
And we were super jokers that night!
I was recounting the tale of my dad leaving me in Melbourne (he followed me there for a few days to help me settle down), and I started tearing upon recollection. Jing, who cries whenever she sees anyone cries, no matter whatever the reason is, started tearing too.
So there we were, both sniffling and trying to act macho in the middle of a crowded chinese restaurant which plays CNY techno songs! :P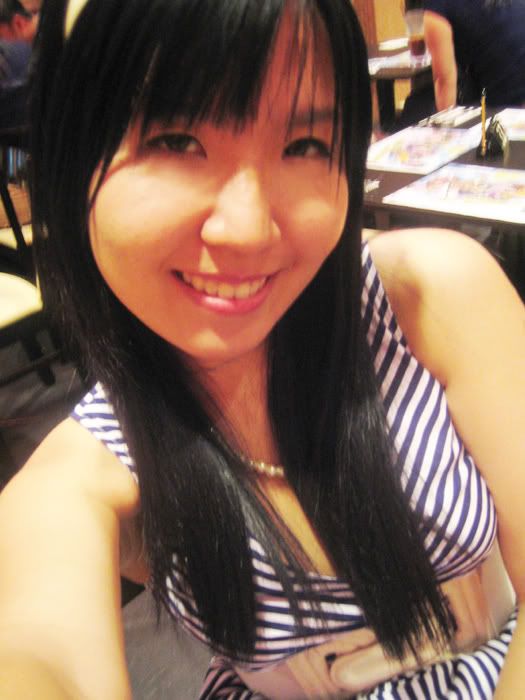 My hair isn't really that long.
And the night before I left for Penang, farewell dinner at
Bella Italia
.
The boyfriend went
"??!??"
when I told him I was going for a farewell dinner. ;)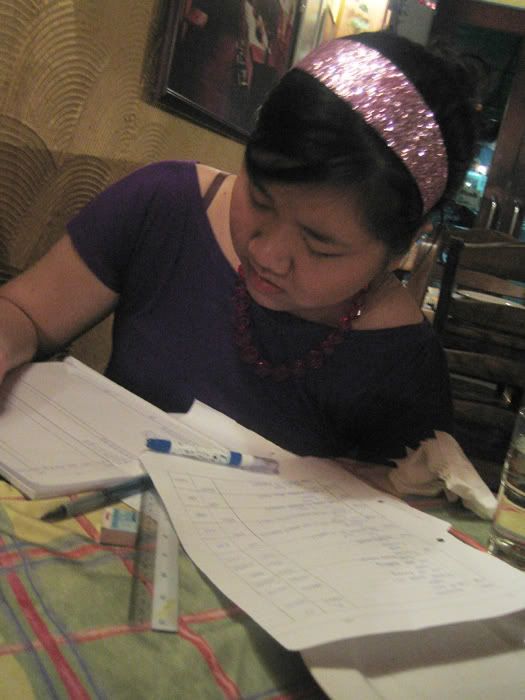 Teeny brought her accounting work along!
Blasphemy!
A perfect depiction of how my family shares clothes.
I was wearing my mom's top, and my sister was wearing mine. ;)
Bow! :)
My bangs are too long!
And I was trying so hard to take a picture of me and the sash I tied around the top, but all the pictures turned out making me look like a contorted chimpanzee. -_-
Anyway, since this post was (initially) about shopping, I want to announce to the world that i need money to buy make up and facial products. I want MAC eyeliner and compact powder, Lancome Extencil mascara, Benefit's Dr. Feelgood, a good eye concealer, great looks-like-you-are-not-wearing-any foundation, SKII's miracle water, and La Mer eye creams, I need a new face wtf.
Any sponsors? ;)