I remember when I first arrived in Melbourne, I did a
chocolate post
...
And here I go again, despite me swearing and vowing to not consume too much chocolates this time around in Melbourne.
Chocolates that I consumed in span of a few days.
It was going for 37 cents!
Yea, it was gonna expire soon, but HELLO??
Chocolates cannot keep
wan
what! It was gobbled straightaway! :D
Max Brenner NEVER EVER disappoints me.
Rich chocolate frappe with peanut butter...
So thick and rich, it was almost like sucking on cold peanut butter, but yet, the chocolate and the penaut butter blended together so well!
I get cravings for it whenever I smell peanut butter. Unfortunately, my stupid flatmates always eat peanut butter toasts. :(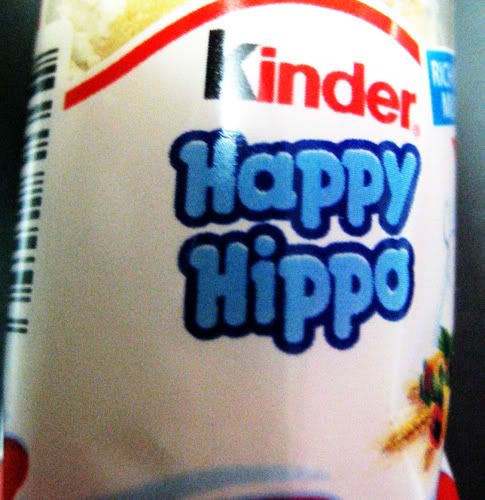 Meet Happy Hippo!
Happy Hippo needs a tweezing job.
Hapy Hippo
teman
during assignment time.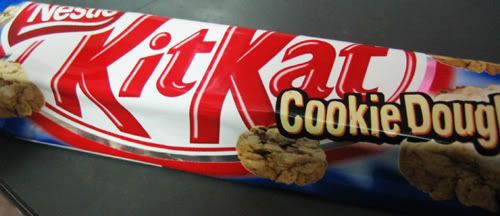 And THIS sends shivers up and down my spine!
Anyone who remotely knows me should know that my favourite ice cream EVER EVER EVER EVER EVER is Baskin Robbin's
Chocolate Chip Cookie Dough
!
I love anything with cookies, 'nuff said.
Unfortunately, reality bites. :( The cookie dough version of Kit Kat is a tad too sweet for my liking.
Sigh, back to Baskin Robbins then! ;)
Anyway, this post is dedicated to my grandmother, whose birthday just passed 2 days ago, who still drinks Sprite, eats french fries and chomp on Cadbury bars, Kit Kats and Godiva.
Here's to my grandmother, the 78-year-old chocolate lover. :)
And to all chocolate lovers out there...
Taken at my favourite chocolate place, Max Brenner.