I officially name Mrs. Field's soft cookies as the BEST IN THE WORLD.
White chocolate with macademia
,
milk chocolate
,
orgasmic
!
******************************************
Random pictures taken before I left for Melbourne...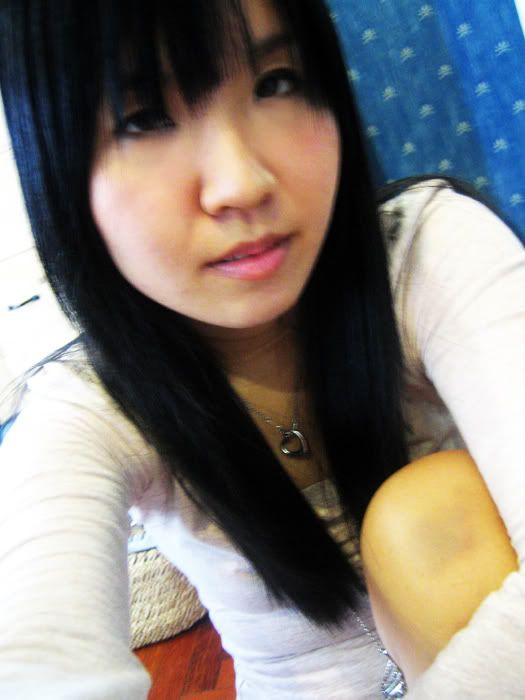 Check out the bruise on my knee!
Attention: I am NOT into sado-machoism.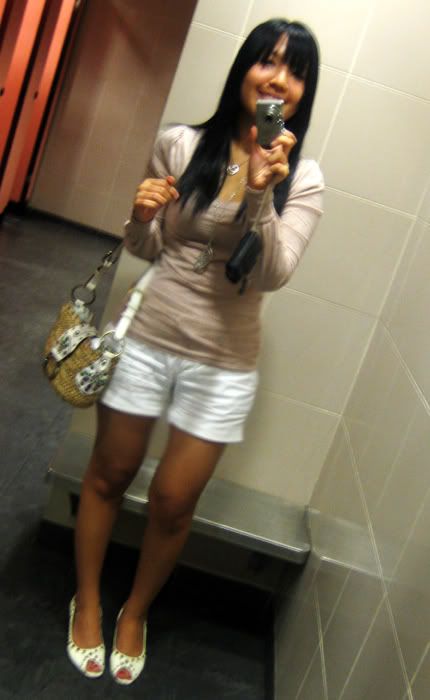 What reminiscing pictures would be complete without my favourite camwhoring toilet.
If you must ask, it's The Curve.
Vincci (Land of all things enticing)
Teeny trying on 3-inches-high heels, and me in flat-as-pancakes flats.
Sometimes I wonder why I embarrass myself like this.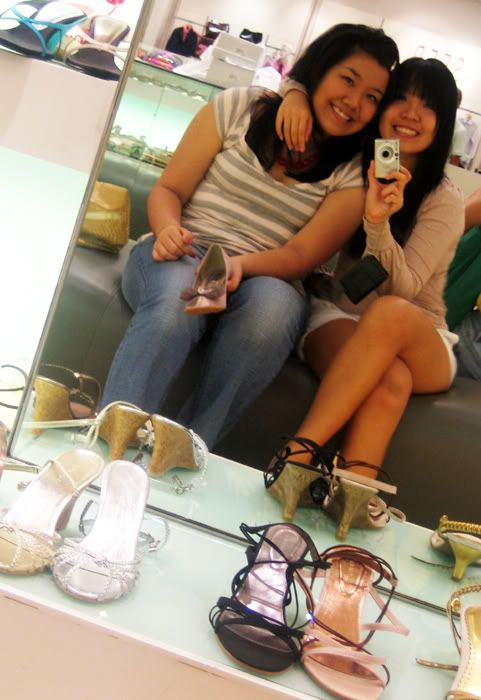 Shoes bring women together.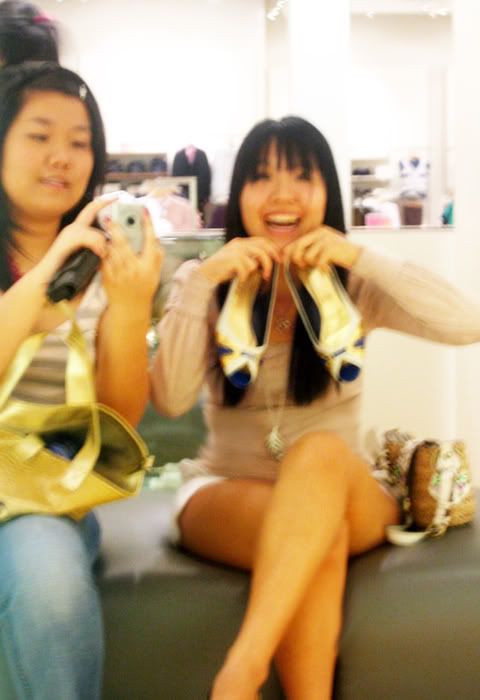 So THIS is why I am not fit to be a shoe model!
Cannot make it.
CNY dinner
Nah, we are not at Barcelona.
Just having a traditional good old
lou-sang
!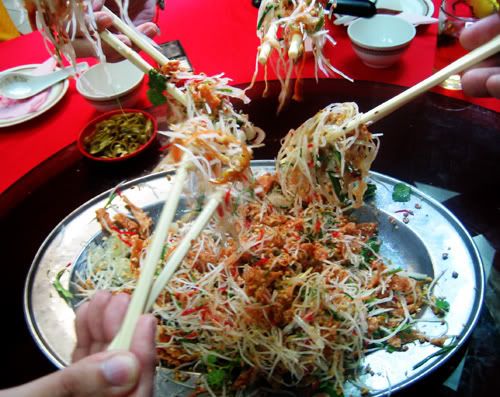 Notice the pathetic amount of chopsticks.
Everyone ffk-ed!
Grrr.
Matching outfits! :)
I made a pact to wear red for every CNY occasion...
And I managed to achieve it! :P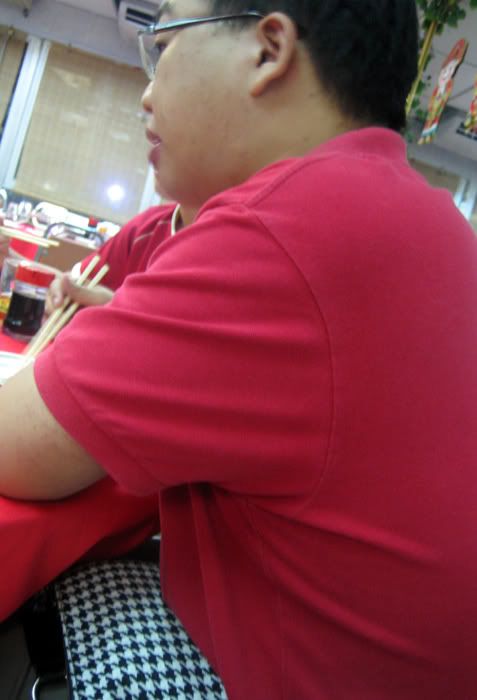 My boyfriend, my bag rack.
Maison
Remember I was in such deep yearning to club?
I did it! ;)
Yea yea, I know my room looks like a boy's room.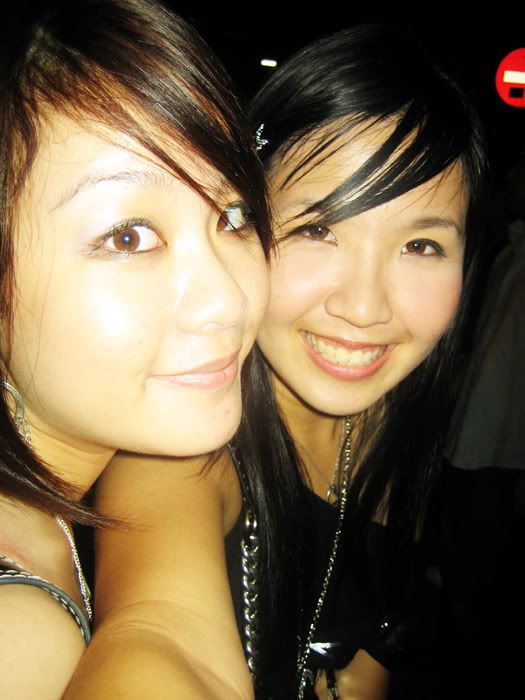 Jaclyn, who warned me that she's "dressed horribly and terribly", but showed up in a pink corset. -_-
Outside Maison.
My shirt dress is too huge for me!
Argghhh, should have bought a smaller size.
Kit Mey, whom I havn't seen for 3 months at that time.
Now, we share the same toothpaste. ;)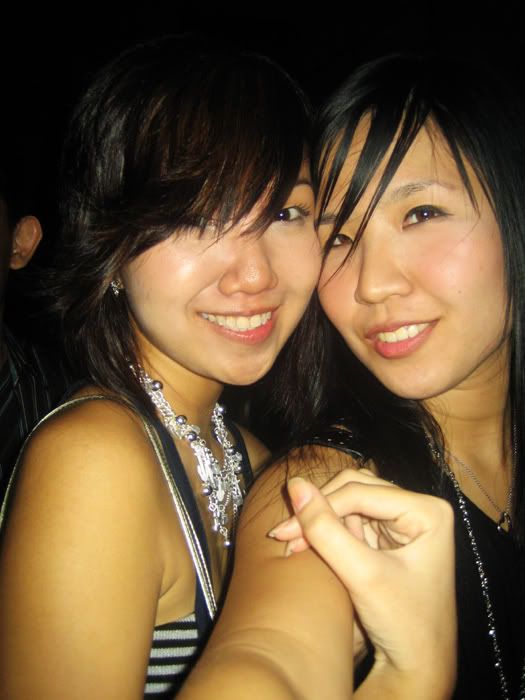 Jing, who came along. :)
Her first clubbing experience, so cute!
'Cause Daddy Hoe is very very very strict.
Guess where he was that night!
Around the ruins of Angkor Wat! :P
At the dance floor.
It was still early, and we were the only ones dancing on the podium!
Shameless. ;)
And finally, a picture of the 4 flatmates.
Haihs, what's the point of this picture.
Now, everyday see each other until boring already. :P
******************************************
And it was the Chadstone's VIP sale today. Trust me, it's not as glamorous as it sounds-- basically, every shop in Chadstone is on sale (ranging from 10% - 20% off for normal price items), and anyone can go.
Anyone who has a penchant for shopping.
Which translate to,
me
. :)
And I am screwed. =(
Bought so much stuff that I think I need to make another trip to Ikea soon. For another closet, y'see.
And remember I said I want to fill up my accessories' drawer unit?
Well, let's just say I am on my way there. :(
Wait.
I didn't spend 'cause I am frivalous.
Or that I am a shopaholic.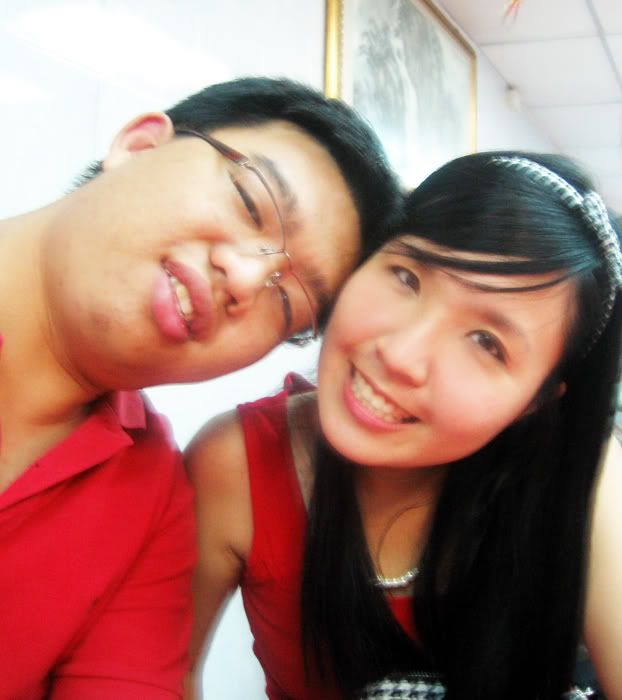 I shopped 'cause I miss a certain someone!
So I needed an outlet for my depression.
Yea, that must be it! ;)
HAH!