I baked some Snickers and chocolate muffins the day before.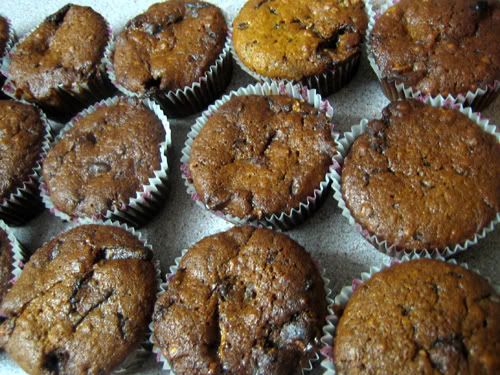 And oh, Lord, save me!
I am popping them like Popeye attacking his spinach!
And I just baked another batch, with more chocolate chunks inside...
DIE!
Edit:
I was talking to the boyfriend, and he praised that my muffins looked delicious in the picture.
So I told him, "
Okay then, I'll have one on your behalf
!"
Sort of like an honorary muffin, y'know.
So I just had another muffin.
At 2.30am.
Well, hello, big tummy.