See this! See this!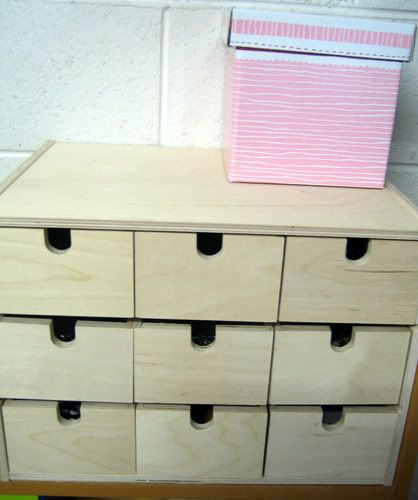 I made this all by myself!
And that includes screwing and nailing, as in hammer! :P
Fine la fine la. I did two drawers only. Lionel did the rest. ;)
I used it to put all my jewellery.
As you can see from the pic, it's still relatively empty!
How I wish I brought more jewellery over, my collection here is quite pathetic... I think I left three-quarters back home. :(
Nevermind, my goal is to fill the drawers to the brim by the time I leave! :D
And the only reason I got the lifesaver of wooden drawers (along with 6 boxes, another set of drawers, one carpet, one bedside table...) is 'cause we made a trip to Ikea!
Now, mind you, going to Ikea at the Curve back home is easy! Soft serve ice cream is always a drive away. However, at Melbourne, whereby we have to travel everywhere by public transport, to go to Ikea AND buy tons of furniture/necessities (or otherwise known as nonsense) is virtually impossible. However, Jaclyn rented a van for a day to shift her stuff into our flat, and we took hold of that opportunity. :)
Bright cheery tablecloths at the Ikea cafes. :)
Mey taking charge by being the navigator.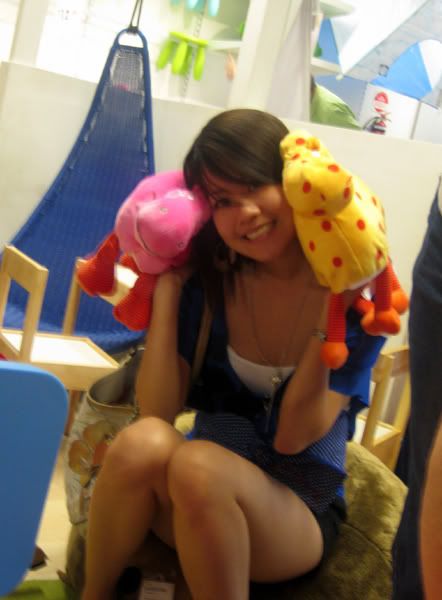 Jac couldn't decide whether she wanted the chicken or the hippo.
I couldn't tell the difference between the two.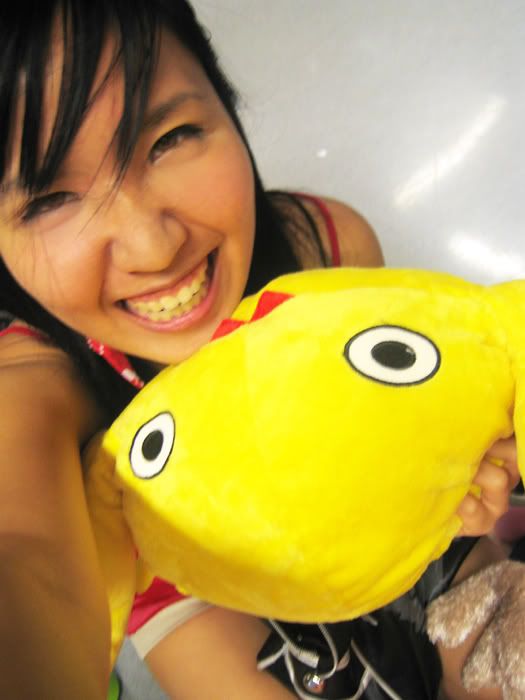 This is a CRAB. The legs of the crab were not captured in the picture, hence the irrecognisable creature.
Each of us bought stuff for our own room, and also common stuff for the living room, kitchen and toilet. It was sooooo cute! Our things were literally splashes and dashes of pink.
Wait, scrape that, wholes and entireties of pink. ;)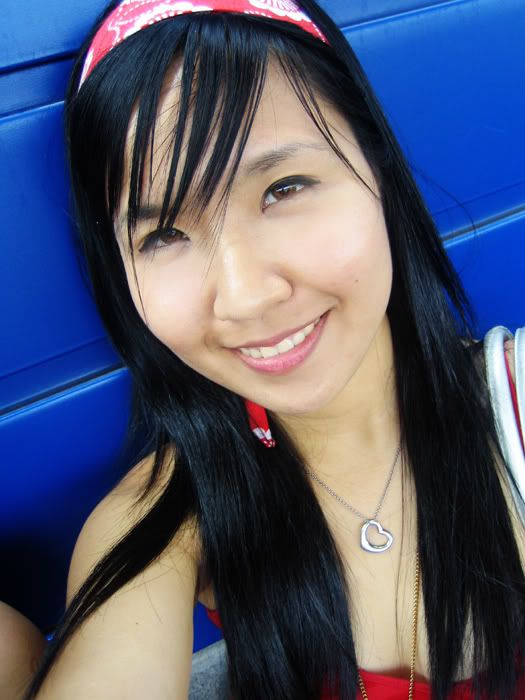 You know you stay with bimbos when your toilet brush is hot pink.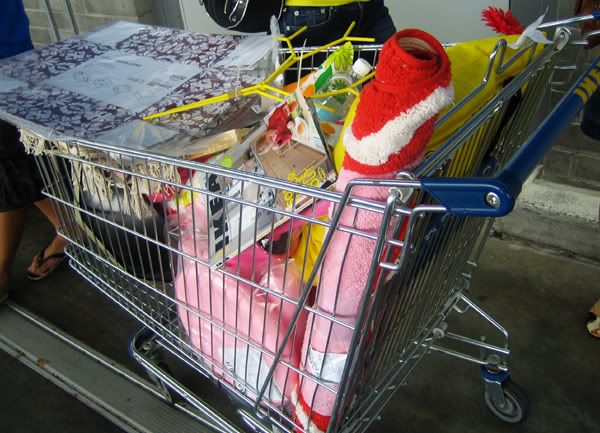 The amount of stuff we got!
This was only ONE trolley.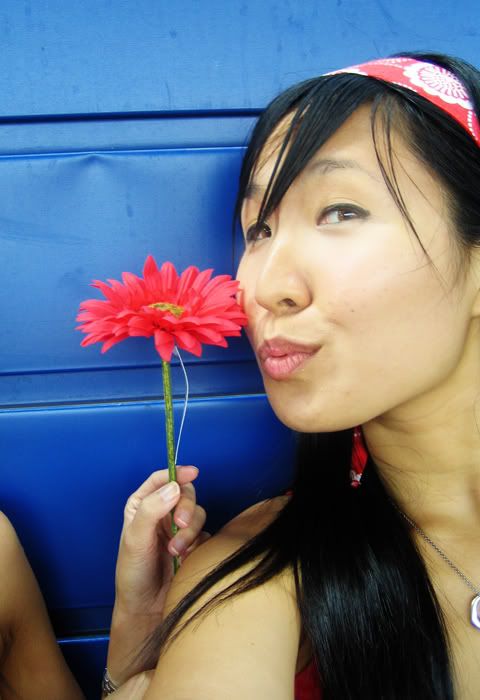 Tease me, baby.
And we finally got to dine at Sofia, an Italian restaurant that I've heard so much about, but never did get the chance to try.
That's the problem with Melbourne, if you don't have a car, you don't get to go places. :(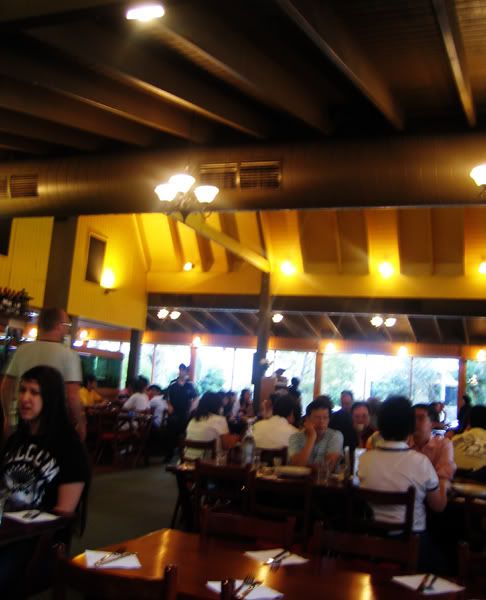 The queue was so freaking long!
But there were plenty of empty tables inside. -_-
Hate it when restaurants do that.
*chilli's chilli's*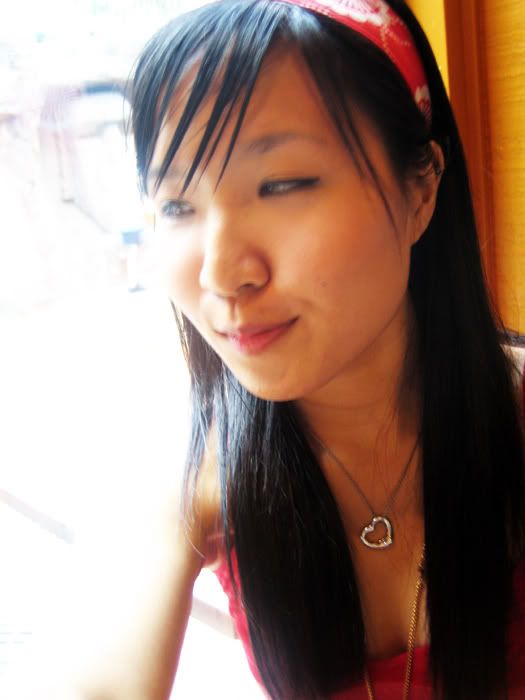 Doing my thang while the rest debated on what to order.
My silly partner, master in stupidity.
Ok. Based on what I have heard from people, I did get the impression that the portions in Sofia's were big. Rumors had it that two people can share one portion. But I wasn't convinced, having been to places with supposed "huge" portions but was disappointed.
Maybe it's 'cause I have a huge appetite... My boyfriend used to say that I eat alot for a girl (courting days), and nowadays, he just tells me that I eat more than him. -_-
Or maybe I am just greedy.
Anyway, when Jaclyn and Lionel (who has been to Sofia's before) suggested that we order 2 pastas for SIX people, we erupted into protests.
"Where got enough la??"

"You think we are tikus is it?"

"We can eat wan la!"

Despite Jac's good-willed advice, we insisted and persisted.
Thus, Lionel proceeded to order our food with a smirk.
"If you all can finish, I respect you all."
He said.
"HAH! Look down on us! Sure can la!"
I thought to myself.
Correction. The glutton in me thought to herself.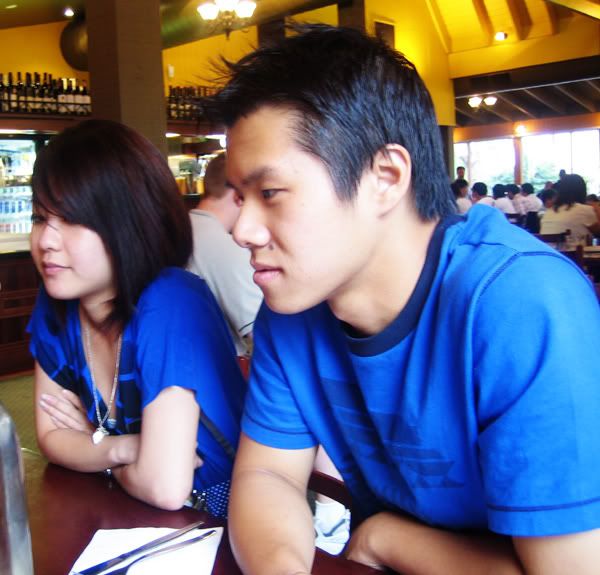 The cute couple who wore matching colors, unsure deliberately or not.
Where is Lionel's garlic bread??? I very hungry!!!
I was ranting in my head.
When this came.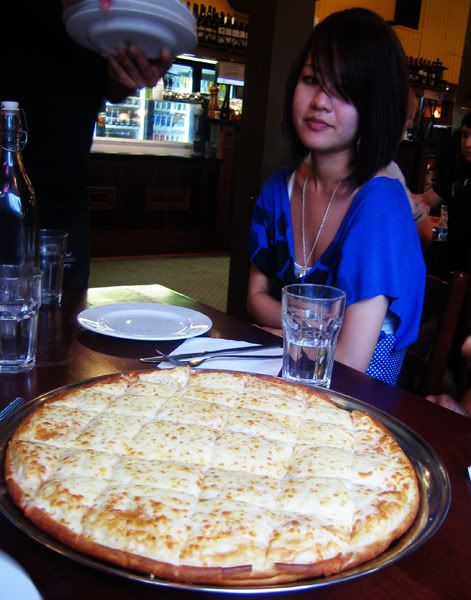 The fucking garlic bread.
Like, what the hell?
Whatever happened to slices of buttered toasts in a basket?
This "garlic bread" (I'm sorry, I just can't say this with a straight face) is bigger than you average pizza, for goodness sake!
To get a good idea of how humongous it is, compare the size of the "garlic bread" to the glasses next to it-- that was enormous it is!
But there was baked cheese on top of it, OH SO GOOD.
Calamari rings.
Again, compare the size of the platter to the glass of water next to it.
The most satisfying calamaris I have ever had-- 'cause as calamaris usually come as appetisers, I tend to find that the portions are too small-- before you are satiated, you have only crumbs left in your plate!
This plate of calamaris just went on and on and on, and you could never finish it, YAY! :D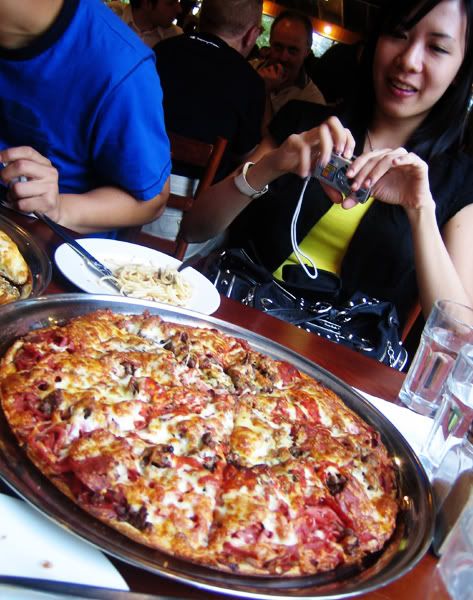 The pizza. It was even bigger than the "garlic bread", which I didn't know was humanely possible.
The pastas.
HUGE HUGE HUGE.
I swear, just the pastas themselves would have killed us.
Kit Mey and I were just laughing spastically 'cause we were 6 parts amused, 4 parts terrified by the sheer size of all the dishes. ;)
This was how much food we
tapao
-ed home. -_-
And I really, really wanted to try Sofia's
Tim Tam cheesecake,
but everyone was stuffed and refused to share with me. :(
And after I persuaded everyone to have one
teeny weeny
bite, and made my order, the waitress came back with the news that they were out of it. :(
Which lead me to buy a packet of
Tim Tams
that night itself to wallow my sorrows in. ;)
And this is what we do while grocery-shopping.
We were supposed to impersonate the penguin.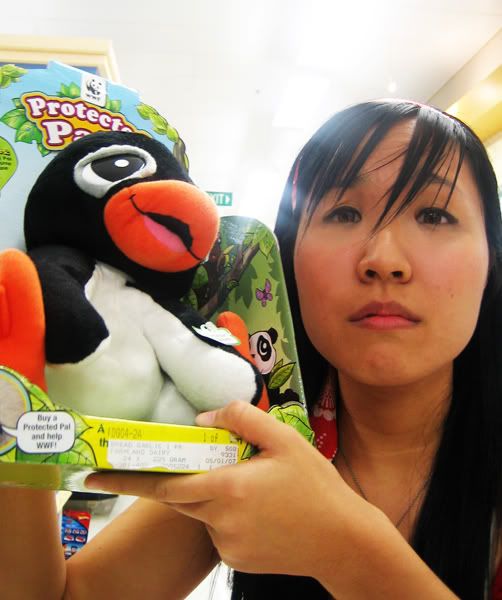 HAHAHA.
Smalls took this picture.
Notice how I have to look down to the camera? :D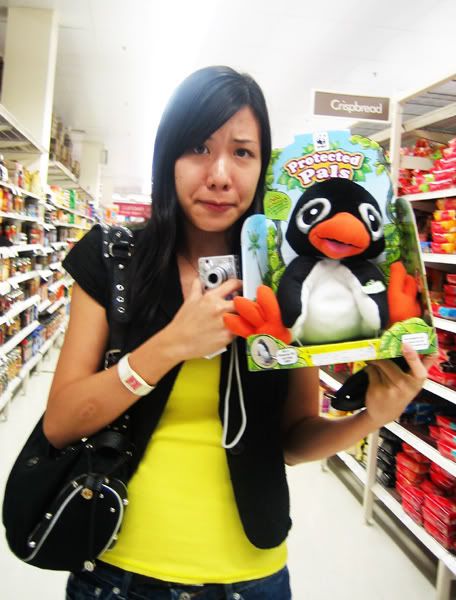 Emo.
And Jac who just looks lost and confused. :P
Who did it best? :D