ARGHHH.
I am never gonna get enough rest. I thought that since today is my day off, I could catch a few winks, but the fellow staying one floor below started blowing some recorder? trumpet? saxophone? at 10am! They should make it a law to penalise those who disrupt people's rest before 12pm!
Scratch that, make it 1pm.
Went to Moomba festival yesterday! Don't really know the origins and facts of this event, only that it's a waterfest, and there would be activities such as dragonboat, waterskiing, motorboats etc.
I only went because I liked the name of the festival. o_O
Say it with me,
MOOOOOOOOMBA
! :D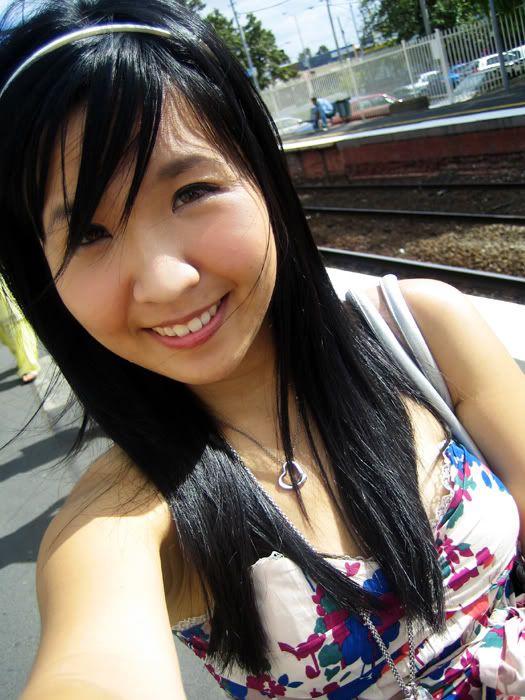 At the railway station.
Going to the city is always a huge journey for us.
Fuck you, surburbs.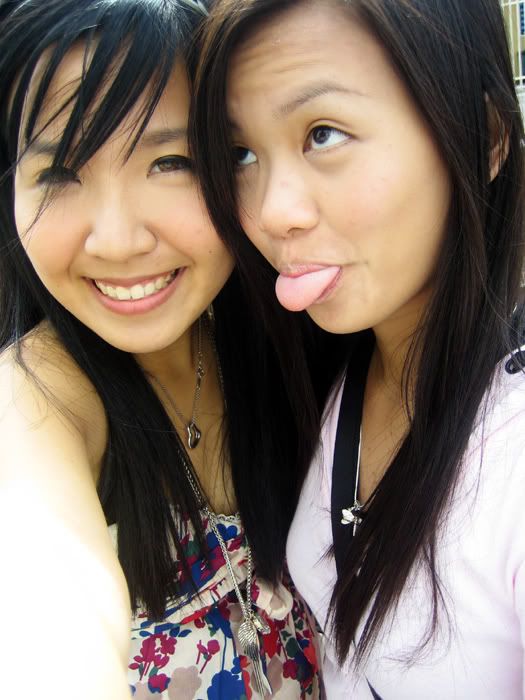 Smalls and her
au naturale
look.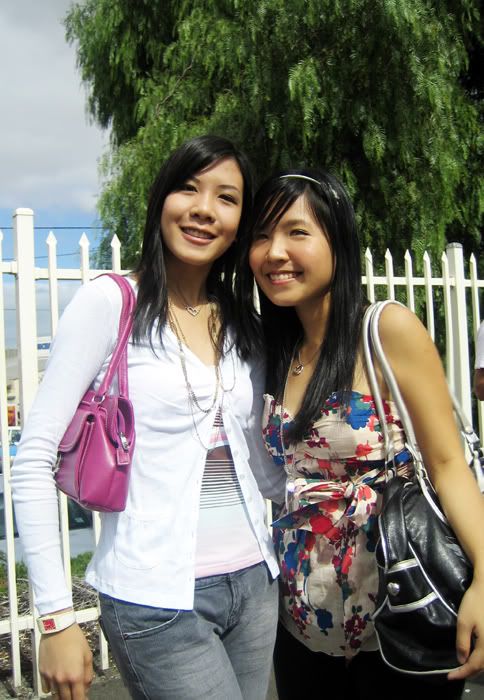 Mey and I.
Once again, I have to point it out....
Notice how the camera is pointing upwards, from a lower point?
HAHAHA, no guesses for who was the photographer. ;)
And the cutest dog EVERRRR.
Cooler than us
lar
, got cap and sunglasses!
Give this baby a pair of Chanels, and it's set to go! :P
Some pictures taken from Moomba.
The boats.
I wanted to capture some pictures of the zooming motorboats, but they were either too fast or too slow. When they are too fast, it's just a blur of water splashes; and when it's slow, there isn't really any point of capturing images, 'cause they were not in action anyway. ;)
Capoeira.
Maori people (from New Zealand).
They started slapping their chests till they were real red, and we were going "
???
".
I took pictures of the red nipples, but they don't really show up in the photos, and I couldn't bring myself to photoshop their nipples. -_-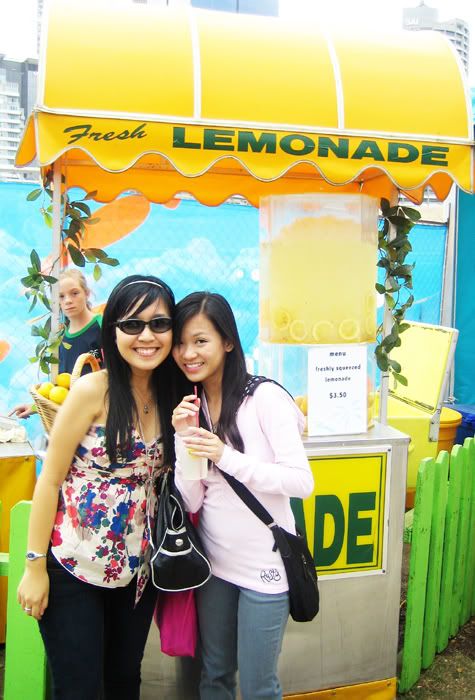 An abundance of Enid Blyton books in my childhood has made me a
jakun
with lemonade stands.
Moomba= con job. :(
There was actually nothing much to see there. Perhaps, the biggest attraction was the fun fair, with rides and games. But I wasn't interested in those, they are basically similar to the Royal Show of Melbourne that I went to last year. And with rides going for AUD7 per ride, I wasn't even partially keen on trying them out.
So we camwhored under trees.
And on bridges.
This is a pictures with a deeper meaning-- it teaches you about perpective!
Y'know, what we used to learn Pendidikan Seni. ;)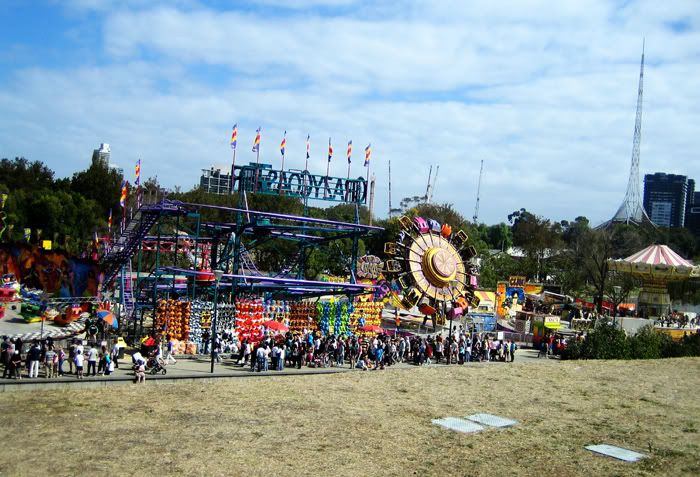 View from the hilltop-- the fun fair.
This was where we were to watch the fireworks from.
YES!
F
i
r
e
w
o
r
k
s
! That's one of the highlights of the Moomba festival-- every night, beautiful fireworks would be released to the sky, for 7 minutes long.!!! Everyone that has seen the Moomba festival has told me so much about its sheer magnificency, and I couldn't wait for night skies to fall upon us. :)
I am such a sucker for fireworks. Whenever I could catch a peek of fireworks erupting into the skies from my house, I would press my nose against the window and just stare upwards in amazement, the beautiful galore of colors and life high above me.
Sometimes I burst into an applause, even when there's no one else around. :)
In fact, when I was Disneyland last year, and they had fireworks up in the sky, and the Disney castle as the most breathtaking backdrop, and me standing right in the middle, as if it was a private performance for me and me alone, I teared.
Happy tears, of course. :)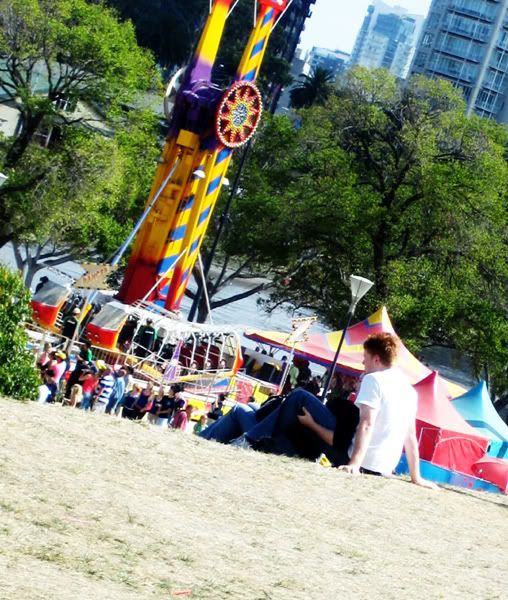 And I am sorry for intruding into a private moment, but I looked upon this couple with utmost envy.
I want a private moment with my boyfriend too.
I want to share kisses on the hilltop, and look down at a map of swirls of excitement and laughter in the amusement park.
I want to be lost in a world of our own.
Oh, and I want a Gucci bag! :)
I even know which one I want already. The scary thing is, it's actually pretty affordable, as compared to M'sia! It's only around AUD1000, and it's actually possible for me to get one! :)
Now, I don't mean affordable in the traditional sense, but you have to understand that at AUD1000, if I save AUD100 each month, it's actually plausible for me to get the bag that I want!
Or maybe someone could just get it for me....
*working man working man I am calling you* :D
And I was reunited with my other love in Melbourne, besides shopping...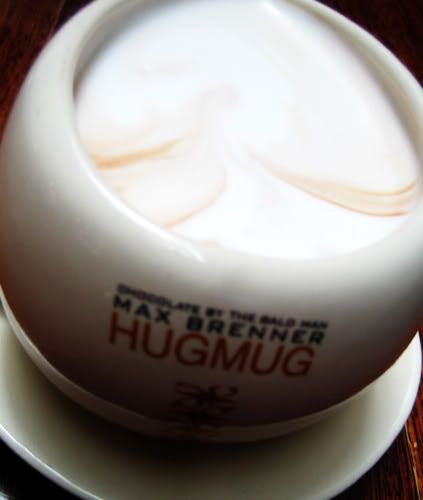 Max Brenners! :)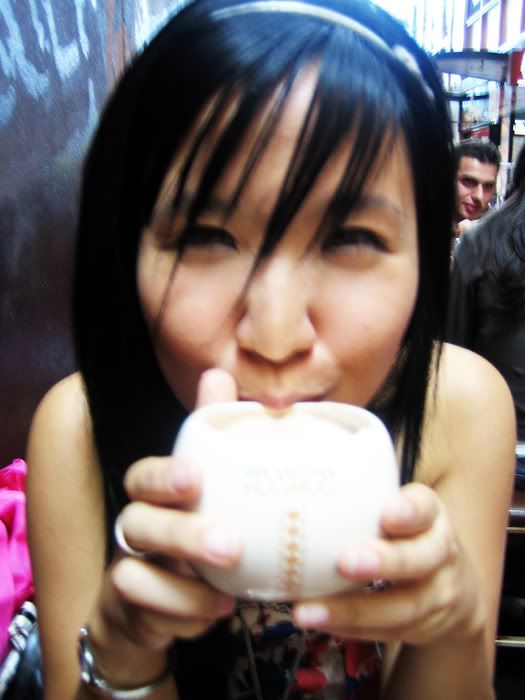 Hug the Hug Mug.
There's something absolutely delightful of hugging a bowl of hot chocolate and sipping it daintily. Oh, the smooth velvety liquid!
Oh, the tiny crunchy wafle balls covered in chocolate!
Oh, you ingenious of a creation!
And you,
belgium waffle
, I'll be coming back for you next week. ;)
Anyone wants me? :D
But when we walked back to where the festival was held at night after our dinner, we caught wind of the worst news ever.
The fireworks were cancelled, because of unpredictable winds.
I was literally completely crushed. :(
I had such high hopes of squealing in wonder and flabbergast under the midnight skies, since the last time I witnessed any fireworks was a year ago (I missed NYE's fireworks).
I felt that someone stole a wish out of my pocket. Took a dream of mine, and trample on it. Ripped a longing and tore it apart.
:(
But maybe, sometimes, I don't need someone to lit the skies.
Maybe, sometimes, I could lit my own. :)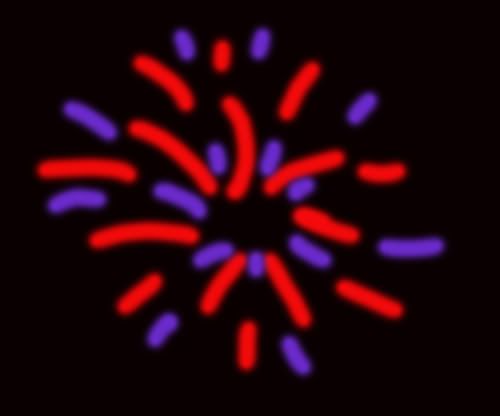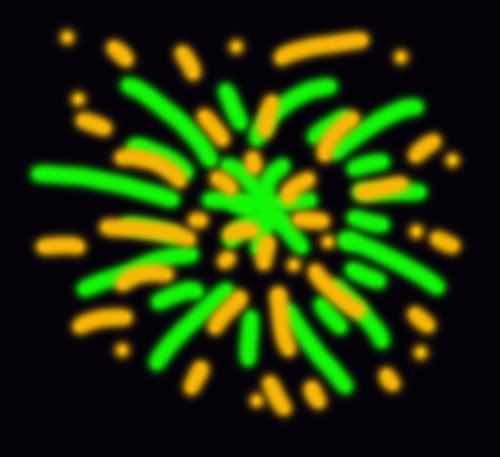 Enjoy. :)