I just realised something.
Take a look.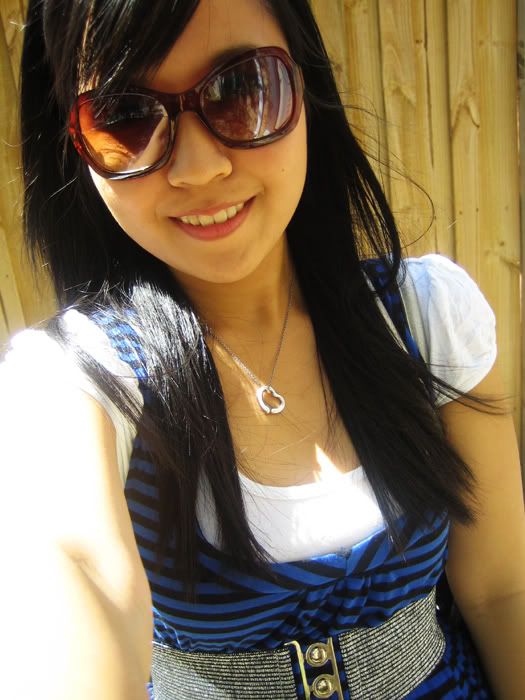 The same stance, the same smile, the same sunglasses, similar backgrounds, even the same amount of teeth shown!
-__________________-
BAH!
I am boring. :(
So I decided to spice up my pictures a little...
Seriously?
I have too much free time. o_O
I want to dance around grassy meadows.
I want to glisten under the sun.