We were suposed to visit the art gallery yesterday.
"
Let's absorb some culture and artsy-fartsyness!"
We said.
"
Let's not be those people who always shop and shop, but never experience Melbourne
!"
We claimed.
"
We'll go around museums and galleries,

yay
!"
We anticipated.
This was where we ended up.
DFO changing room.
The clothes I tried on.
I bought every one of them.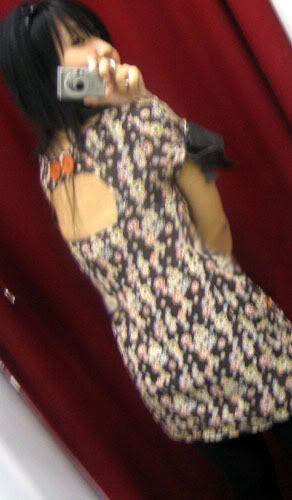 Tralala, just showing off the cute back of my new smock. :)
Not to mention my cute posterior, teehee.
We tried to justify us not going to the art gallery by heading to the Melbourne food and wine festival.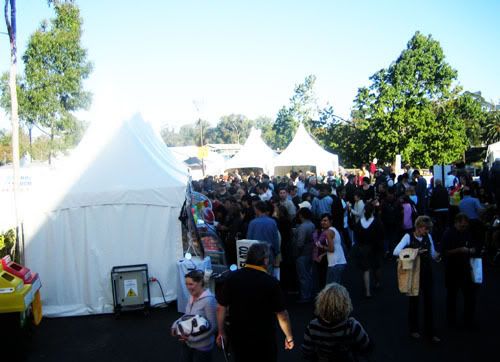 Just endless rows of stalls.
But there was no sampling of food! What kind of food festival it is with no free food. :(
We didn't really see a point in the festival, as there were more coffee stalls than anything else, and we couldn't find the alco..
ahem
, I mean, the wine-tasting stalls.
But we did find this though...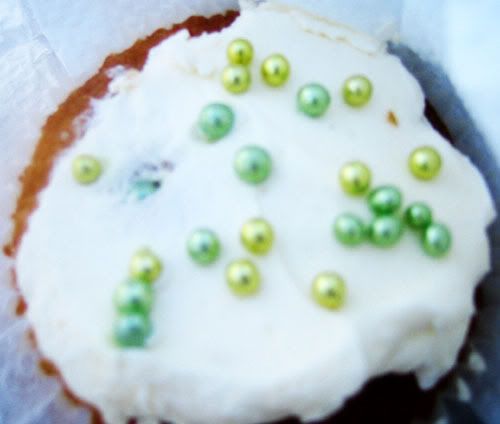 Fairy cupcakes!
So pretty that I wanted to keep it at my bedside table.
Until I gobbled it up.
My supposed arts-escapade partner.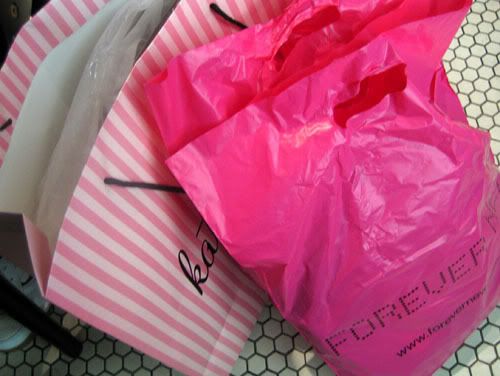 I am easily amused-- I was waving my shopping bags around the whole day 'cause every one of them was pink!
Even the packaging of my purchases are bimbotic. ;)
And I broke a personal record-- I bought 22 pieces of clothing in 3 days.
What. The. Fuck.
Even I am impressed.
And a little guilty. :(
But hey, they were real cheap k!
And I really don't need to shop anymore, my wardrobe is bursting at its hinges.
What bimbotic day out is complete without coffee and cakes.
Me and Smalls, and Yen Hou (whom we met up with) behind the camera.
And another best cheesecake in the world.
Honeycomb cheesecake!
Imagine huge chunks of Crunchie, loaded with caramel, and the smoothest milkiest cheese.
I wanted a second helping, but Smalls didn't allow.
Oppressor. :(
And Melbourne is SO crazy! Just in my last post, I was complaining about how hot it was, and now it is winter-cold??!!
I actually have to sleep with my heater on. GAH!
And yay! I got called for an interview for a telemarketing job this Friday.
Wish me luck. :)
Gucci bag, wait for me k, mommy is coming to get you soon!