Steamboat buffet dinner for the four flatmates on Thursday-- I think it's great that we got out of our routine of 2cups-rice (for 4 girls, that's how little carbs we take!)-one-vege-one-meat-dish homecooked dinner for one day, and just gave ourselves a treat. :)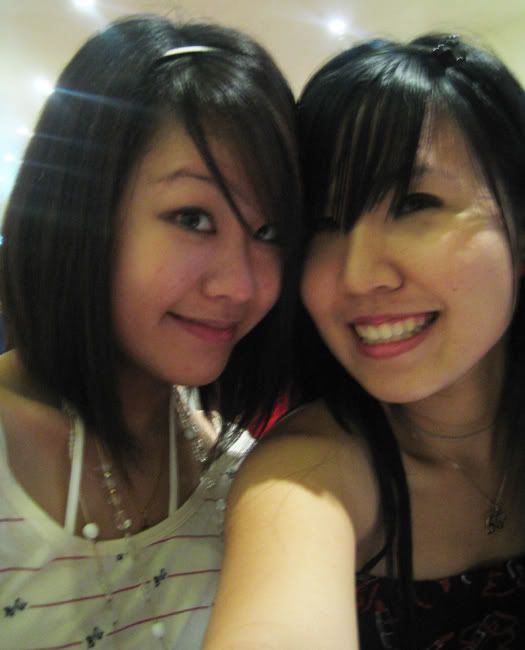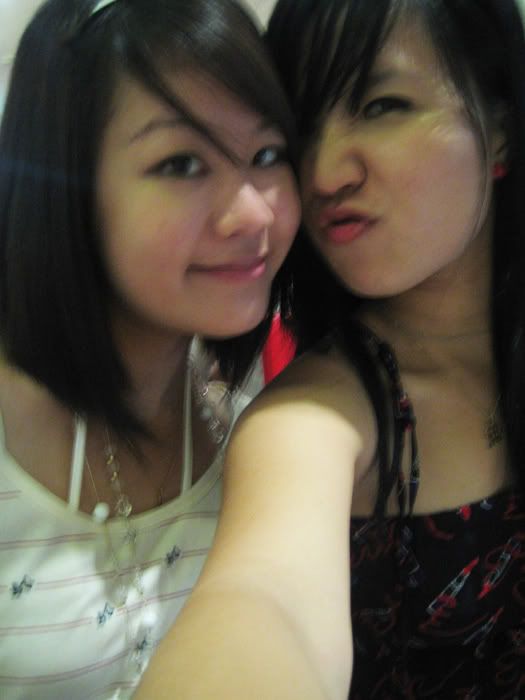 With Jac, while waiting for the other 2 girls to arrive.
We went earlier (the other two had classes) to do some groceries, and ended up with some (non-grocery-related) shopping bags, which Smalls mightily predicted. BAH!
Our 2-style hot pot!
Sze Chuan and clear soup.
The girls wanted "EXTRA EXTRA EXTRA spicy" for the Sze Chuan part. -_-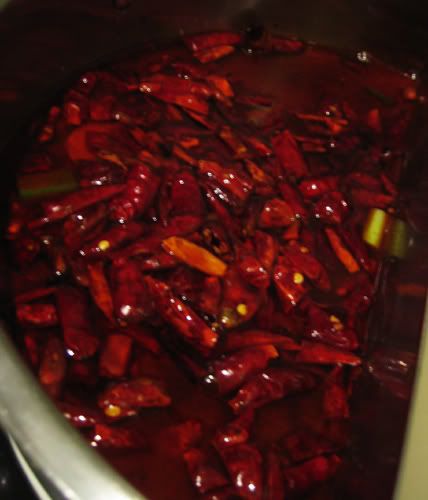 Look at the amount of 'spiciness'! o_O
I think the girls' tongue receptors have all died. How else would they be able to take such levels of spiciness????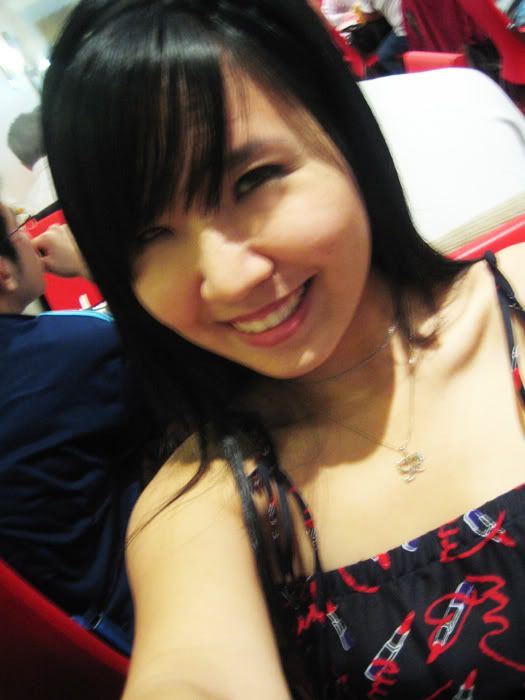 I like my top-- it has graffiti and lipstick prints! :)
*ahem ahem*
Mr. Boyfriend. Hint hint.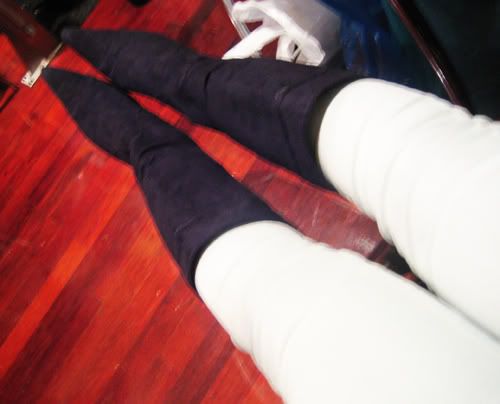 Wearing my knee length boots for the first time!
Super proud for the day, haha.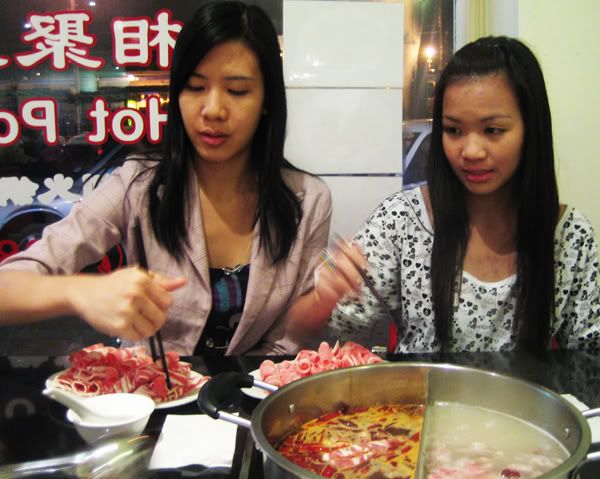 Boiled with love.
Me likes cute button earrings. :)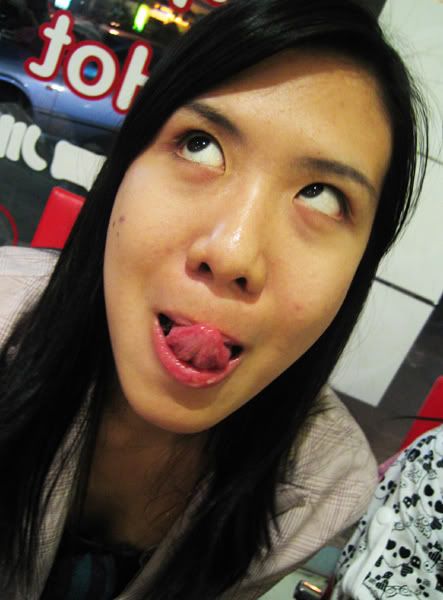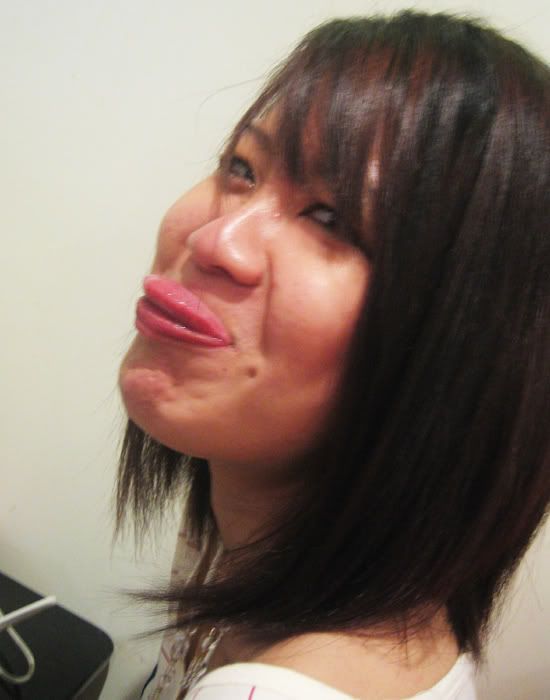 Trying to touch our nose with the tip of our tongue.
Only Smalls could do it!
Mey, that looks like a half-hearted attempt. Either that, or you have a stunted tongue.
It's about time you have

something

stunted! o_O
Smalls said that we are not good kissers 'cause we couldn't do it.
Hello, it's not the length that matters, it's what you can do with it! ;)
Which reminds me of a hushed conversation between Smalls and I halfway during lecture. That made us burst into laughter midway, and attracted many a dirty look.
Something about gay porn, long male bits, and sword fights.
I'll just leave it to your imagination! :P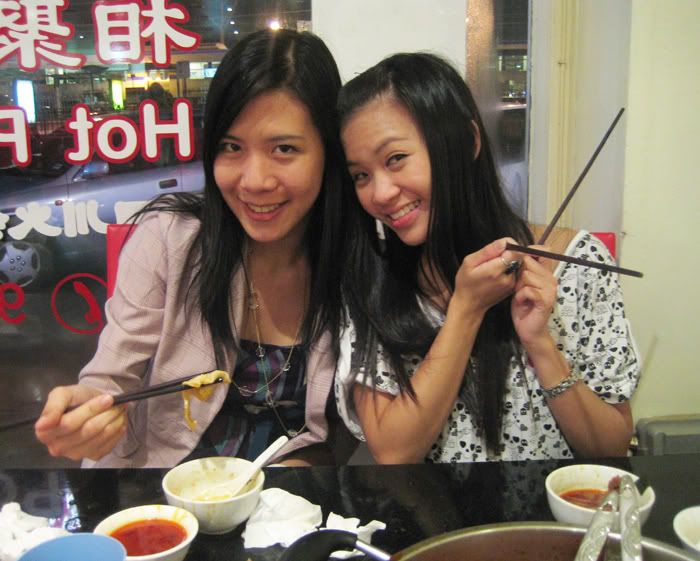 Amidst living up to the Malaysian '
kiasu
' motto, and trying to order as much fish and expensive dishes as possible (
buffet

mah

!
).
Huff and puff: blowing the steam towards each other!
Wakaka, Smalls, your tongue won't help here.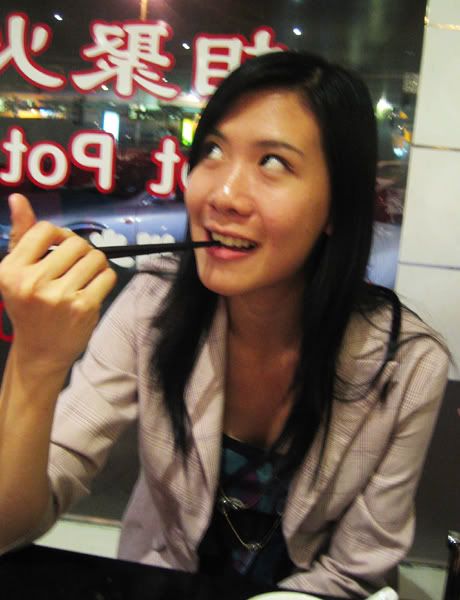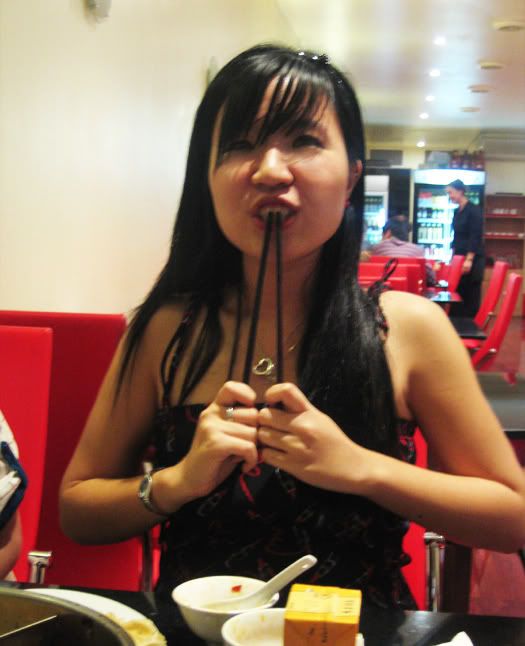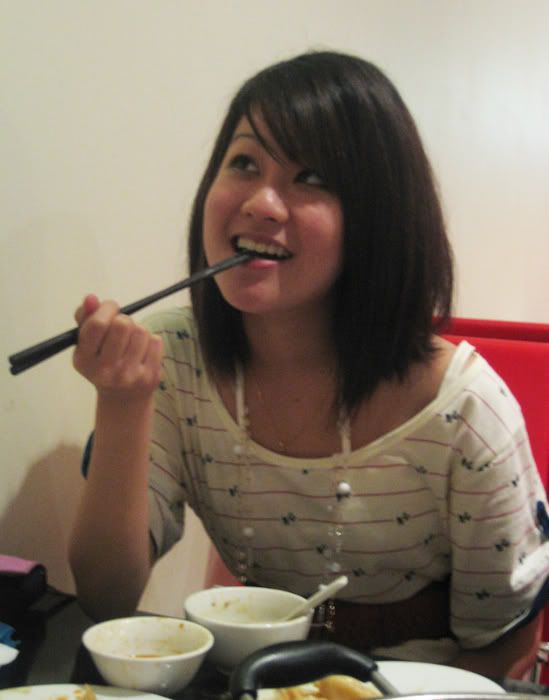 Posers with chopsticks.
Did you notice that we were all almost mirror mirages of each other????
Either it's great minds think alike, or we need to go for more Advanced Camwhore #102 classes.
Steamboats would be even more wonderful during winter, warming your tummies and sipping hot soup. :)
And being the culinary goddesses that we are, we are going to plan a steamboat at home soon!
Say it with me, BEBOLA IKAN! :D
And last but not the least,
Optical illusion or not, your guess! :P
HAHAHA!
****************************

And Jiameei, thank you so much for your encouraging messages. :) And to the other people who left supporting words, I really appreciate it. I am okay now, my mom and sisters cheered me up, and made me laugh again. :)
It's a little scary how sometimes, it is the people whom you do not know that offers you the words of reassurance and comfort that you didn't know you need, but you do anyway.