I am seated in front of a mountain of books and papers, in which are bespeckled with jargons like "
Tax base
", "
Guaranteed residual value
" and incomprehensible phrases ("...
grossing up the DTA and DTL balances to calculate the original temporary differences and then multiplying those temporary differences by the future tax rate
.").
And I have a gray and soft and cuddly thing sitting on my head all this while.
.
.
.
.
.
.
.
.
.
Meet my new beanie (
Jac, I checked, it is a type of beanie!
:P
)/bobble hat! I just bought it today...
Erm, I went groceries shopping, and got, ahem, distracted...
-_-
And since I will be deprived of a social life until I pass up my assignment and finish up my test, I decided to wear it while I study.
Ignore my shopping bags, I have no time to clear them yet.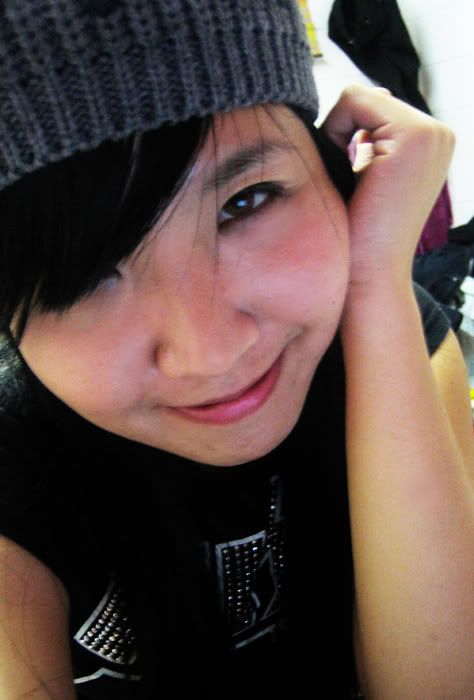 And pardon the fugly house clothes.
This shall be my
thinking cap
!!!!!!!!!!!!!!!!
I shall be SMARTTTTTTTTT!
And everyone will be jealous.
HEEHEE.