I was spring cleaning my wardrobe (
heh, more like sifting through to see what clothes I want to bring back to KL, which turns out, there are aplenty--'cause my whole cupboard is filled with brand new summer clothes. It's winter now, WINTER. -_-)
, and I found some hats that I bought/brought over!
So, to put away studying for as long as I can, I started my little headgear show.
A striped beret that I still haven't worn up till today.
And for some stupid reason, berets are a big no-no in M'sia!
It doesn't matter how good you look in it, or whether you can carry it off, the moment you're seen sporting a beret, you're labeled as
'pretentious'
and
'wannabe'
.
And people will think you're from
Lim Kwok Wing
, hee.
Which is why I say M'sia stifles fashion flair and style, bah.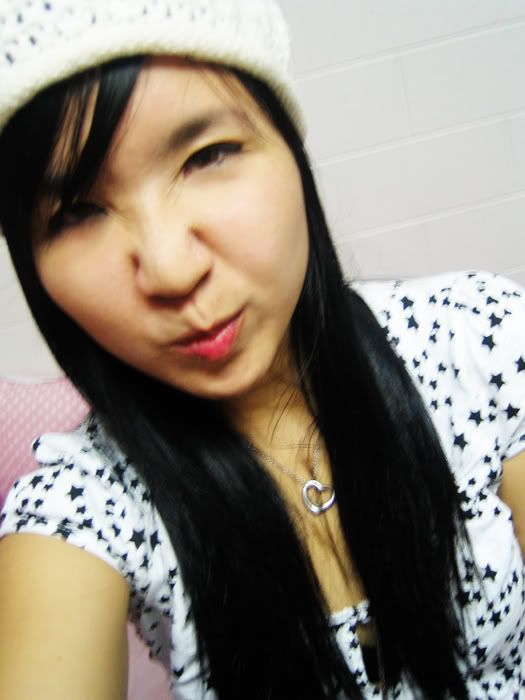 Cream white beanie!
Perfect for winter. :)
Which, I might add, is so close at our heels now. =(
I don't like winter, it makes me feel lazy. And winter in Melbourne doesn't even
count
as winter, we don't have snow!
So we get the cold and dreary weather, but minus the one joy of winter. *sulky*
Nevermind, concentrate on the positive aspects,
can wear boots
,
can wear boots
.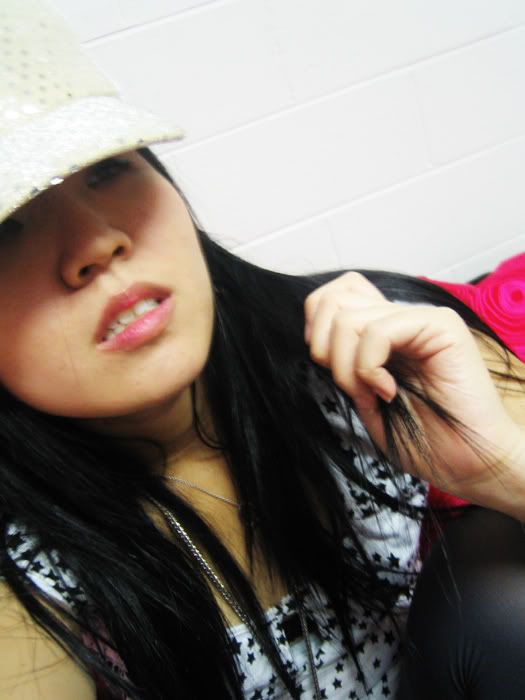 My sequined cap.
Kind of
la-la
, I know... I actually bought it 'cause I wanted to do some DIY work onto it, but I never really got to it.
STOP BEING A PROCRASTINATOR, hui wen.
And I looked through my hard disk to find some pictures of me in hats/caps... ;)
Sydney, last November, in my Sydney-bought Mambo cap.
(Oh gosh, look at my rabbit teeth!!! This is what you get if you wear your retainers thrice in a semester. o_O)
One of the best trips ever! Gold Coast soon, ay? :P
Which reminds me, I haven't even blogged about my Sydney trip, and looks like I never will. ;)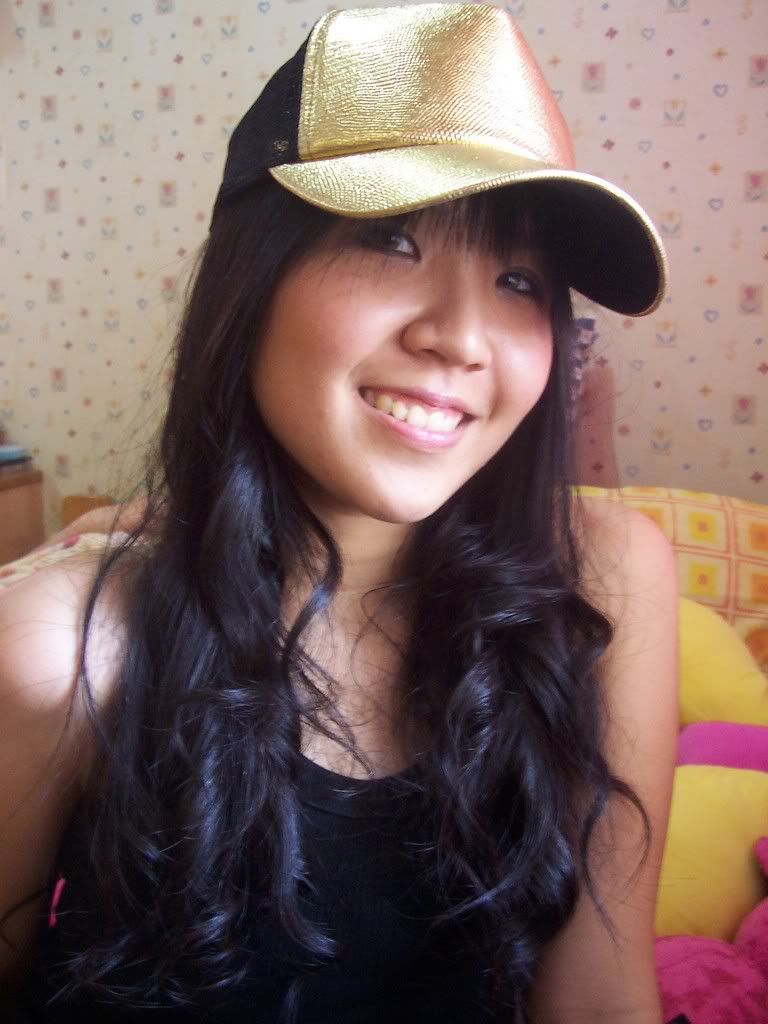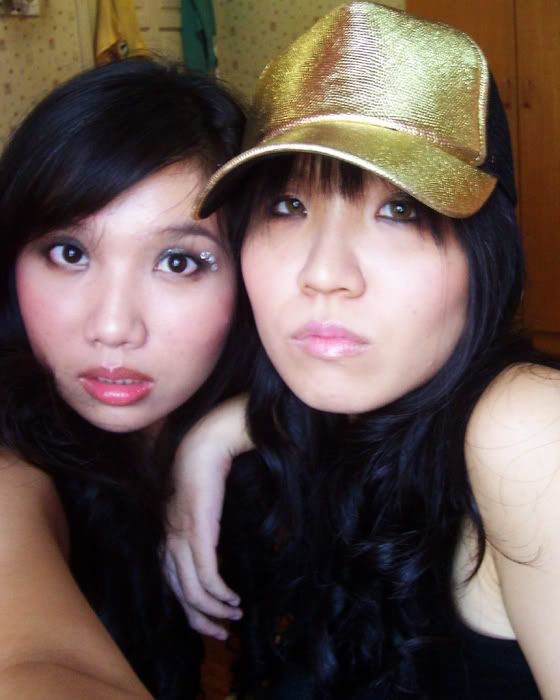 Got this cap along with my sequined cap, in S'pore, I think.
Jing and I, just back from our Christian Dior makeover, which explains the "drag" look.
Jing, if you're reading this, better start saving money k, I want to go for mani and pedi when I come back! :)
And last but not least,
SHOWER CAP!!!
Haha, I crack myself up sometimes.
Ok, time for cheesecake.
And studies (as an afterthought).