A little birdie told me...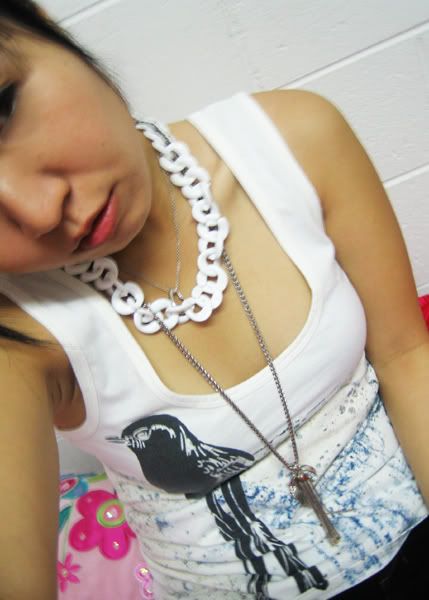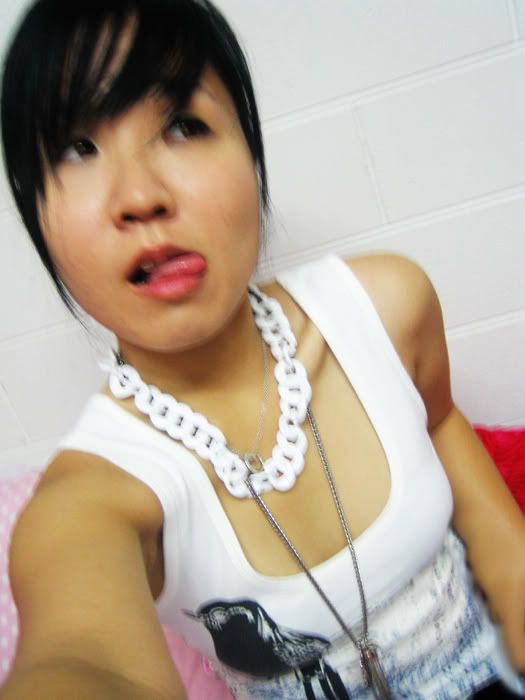 ...that I am vain. ;)
Narcissism aside, there is a dude who sells handmade rings from buttons on campus-- he's a backpacker, and he's only going to be Australia for awhile before he moves on to his next destination.
He's really friendly and cute, in a stoned-type of way, hee. Kind of reminds of me Phoebe's brother, Frank, in

Friends

! :P

After hearing so much about the Ring Guy from Smalls and Jac (yea, they make him sound like a bad horror film -_-), I decided to stop by at his stall to have a look. With no intention to spend money whatsoever.
Then, I met Jac at the stall.
We both decided to 'stop by' at the same time.
Which is sweet in a way.
Except that, when you put two shopaholics together, somehow, there is always an outflow of monetary funds. -_-
My happy buys:
(Ignore my ugly fingers, I used macro mode to snap these pictures, and it made my hands look like 101 years old! Bleah.)
I love this button in the middle, very sweet. :)
And though the photo does not depict it, the ring is pale pink!
Just a simple glass stone-- I think this can go with a lot of outfits!
And Ring Guy has this dish of buttons/beads/knick knacks, which you could actually pick through it, and design your own ring! And he customizes the rings to your finger size. :)
I 'designed' these: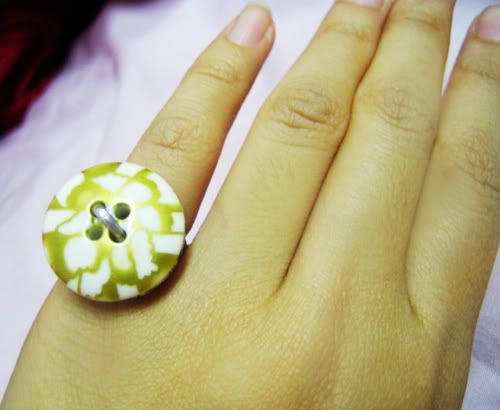 I loved this button! It's probably not really obvious from the picture, but it has a really pretty gold and white oriental floral pattern. :)
And isn't this gorgeous!!! It doesn't even look like a button! :P
Another one of my creations, heh. :D
And I bought some hair combs too...
SO PRETTY RIGHT??? :)
And remember when I said I am vain?
I wasn't kidding!!!
My mirror ring!
It's really a mirror-- you could see your reflection VERY clearly! :P
HAHAHA!