I am back! :) :) :)
But I almost didn't. =(
Stupid Air India overbooked my flight, which I was only informed of 2 hours before I left for the airport. A painful 6 hours in the airport to wait and pray that I get a seat. Even a few tears shed in the airport, shame shame on me. Long story there, will express my UTMOST DISSATISFACTION towards Air India next time.
But at least I am home. :)
Got back yesterday, a super hectic day for me.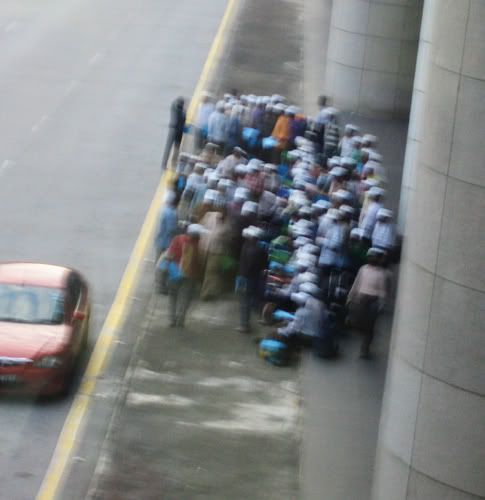 Taken at the airport. A huge group of Indians.
Air India wtf.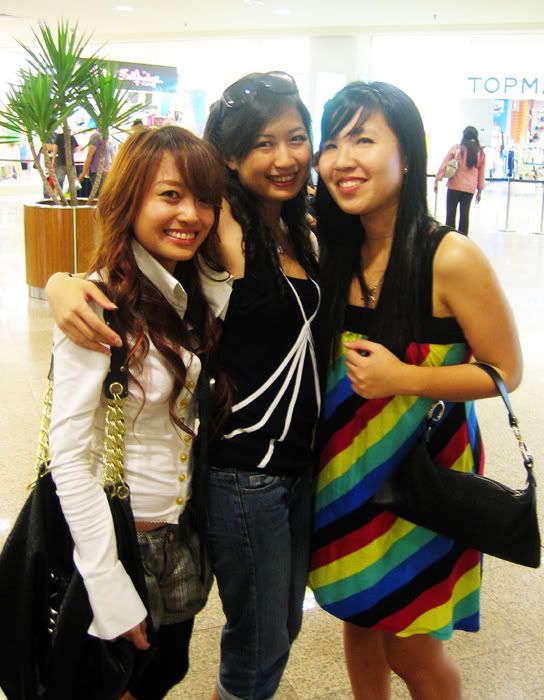 First activity itself, was a blind date--met up with
Audree
and
Tze Ching,
who are hilarious girls in real life. =)
Audree, I have something to confess, I was quite afraid that when I fetch you to Mid Valley, it would be akward and we'd have nothing to talk about; and I was plotting that should that happen, I will just press the "Eject" button and throw you out of the car. :P
And Tze Ching, you say "
Why you like that wan
!"as often in real life as in instant messaging conversations, haha! Have a safe flight! And hope that your UK experience will be fantastic, and I want to see you again in December k! All the best! :)
Outings with my loves.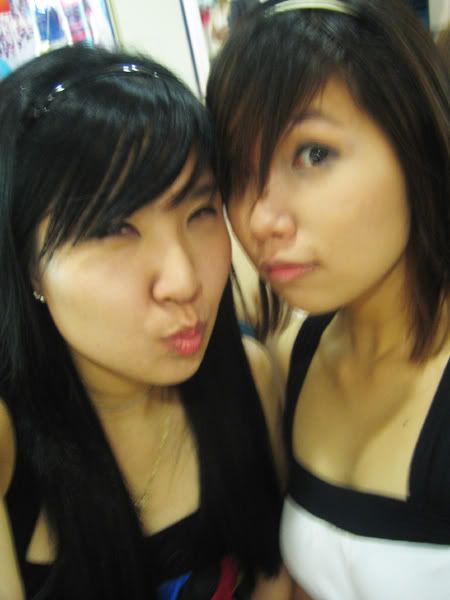 (Yesterday).
Teeny refused to take any pictures, something about lack of make up, pffft.
And I was so disciplined yesterday! Zara's first day of sale, Topshop's preview sale for members, and I didn't even step in to any shops!
*pats self on back*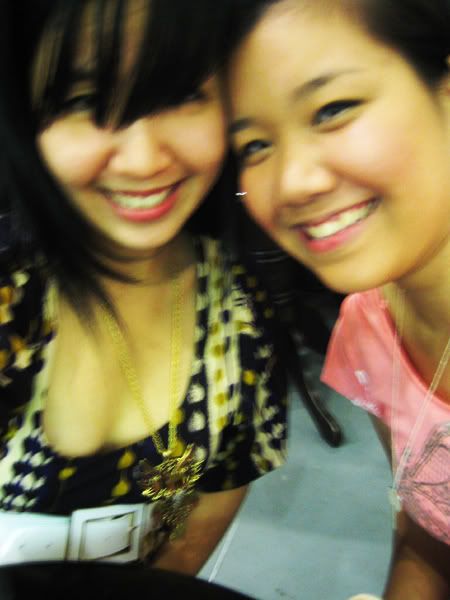 (Today).
Today's notches on the bed headboard: One dress, two tops, and one top from Zara Kids wtf.
And yesterday, after dinner with the boyfriend at 1 Utama, we were discussing what to/where to go.
Him:
Let's go up and down the escalators!
Me:
??!!? -_-
Him:
I want to hug you from behind, and do that over and over again... I've been wanting to do that for ages.
:)