Check out the retirement of my ex-principal! She left the school on a
HELICOPTER
yo! Pn. Chan was seriously the BEST headmistress any school can have. :) And SMKBU rocks! :D
My new pout.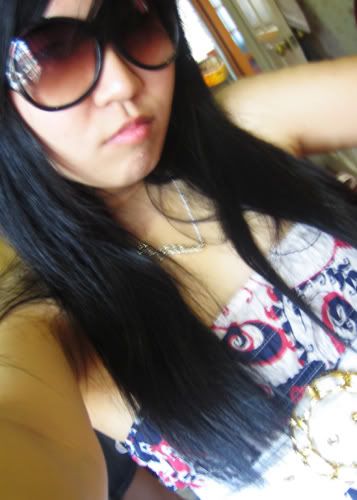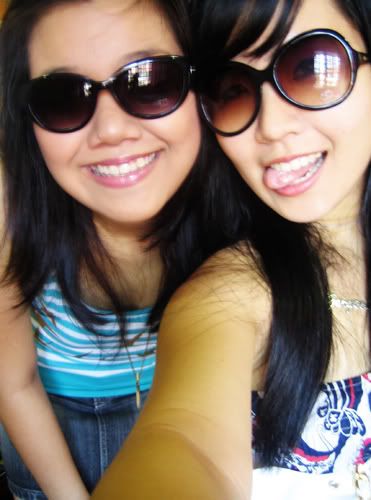 We were actually indoors. Our camwhoreness has taken on new heights-- wearing sunnies in the house. -_-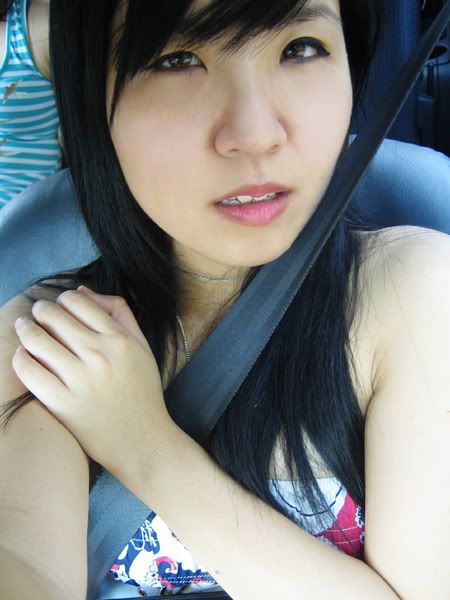 I look like a watch model here, don't I, don't I!
This is for all the times that you denied the fact that I AM fairer than you.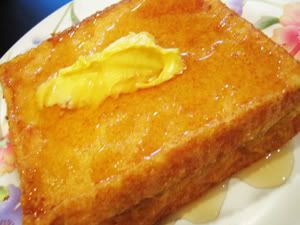 Kim Gary's French Toast-- we are united!
And this guy at the next table asked me whether I was from M'sia. When I told him I was, he said he thought I was Japanese or Korean. Pick up line ar? And he proceeded to ask whether he could take a picture of us, and upon snapping the shot, he kept on murmuring "pretty, pretty". Will he post my picture on the net and superimpose nude bodies onto it!! T_T
And my first family dinner!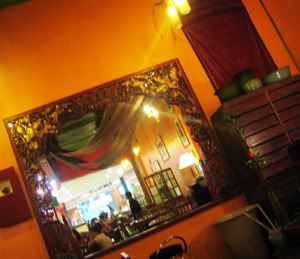 Pad Thai, at Hartamas Shopping Center.
And I got so excited when I found out Pad Thai is actually the sister restaurant of
Le Lanna Ginger
, a restaurant that I wrote about once! But my parents were less enthusiastic. Generation gap wtf.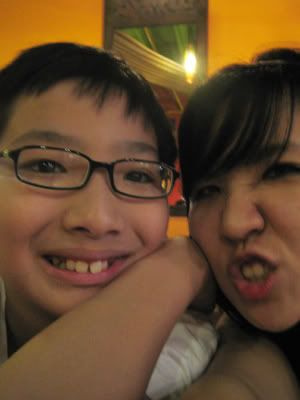 Hahaha my brother looks like such an idiot here!
And he is as tall as me now! Just 4 months, and how much have changed. :(
We are born 10 years apart, isn't it against nature or something! =(
And we have found a new cozy Starbucks for us to bermiang!
'Cause all the Starbucks we go to are usually too crowded and noisy, and I always can't get cushy couches.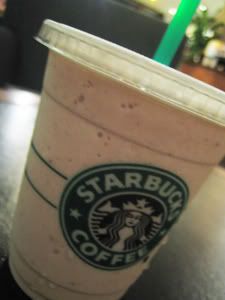 Try the new frappucino please, Azuki!
The barista said it tastes like Ais Potong, she got me there. ;)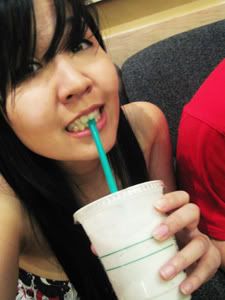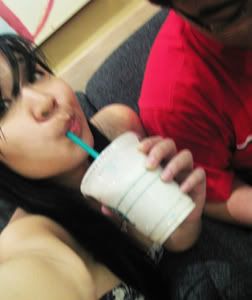 Very very yummy! Especially if you are not into heavily caffeinated drinks like me. :)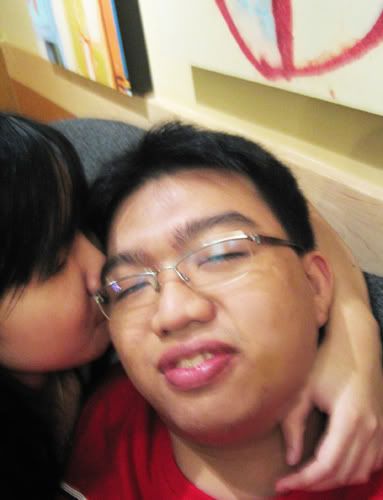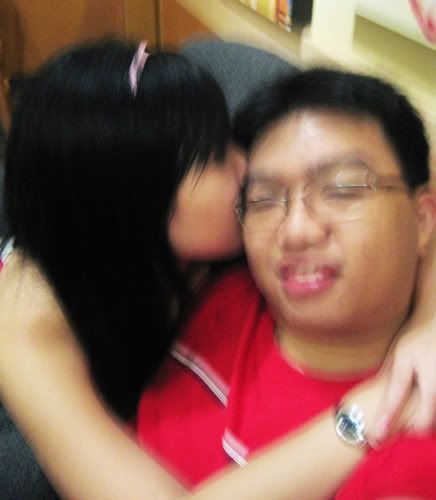 We were trying to get a shot of me kissing the boyfriend, but he kept on taking really blur ones. Finally we got a good shot, and he admitted:
"
I purposely took lousy shots so that you have too keep kissing me!
"
Aww. :)