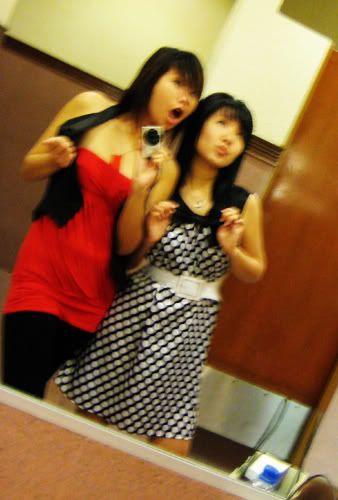 Since the last time I blogged back home, so much has happened-- the launch of the final Harry Potter book, a new haircut (I look like a boy! :'( ), a new camera, a scandalous(-sounding) overnight stay at the hotel, a new shift in future goals and plans.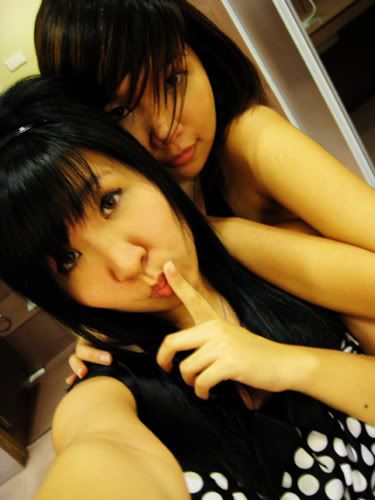 My new haircut.
It's so short! =(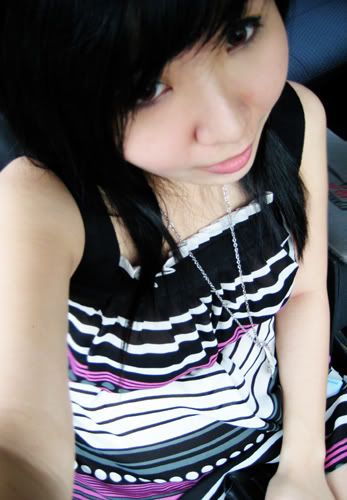 Bird's eye view wtf.

*************************************

The first day back in Melbourne is okay, thought I cried a
teeny weeny
bit before going to sleep last night. I hate the settling down period when I come back here, there are so many things to do: bills and fees to pay, bags to unpack, books to buy, gym membership to renew, re-stocking of groceries, and 2 weeks of missed classes to catch up. But being busy is good, ay? Less time to think of home, less time to feel sad. And it's easier to just fall into the pattern of being away.
And I woke up at 3pm today. -_____-
But after some careful reflecting, I realised it was only 1pm back home! Which is just about the time I usually wake up, hee.
Thank god for the three flatmates. Somehow laughter and the constant jabber makes things easier.
And all else fails, I always have Christina Aguilera's concert on Saturday to look forward to! ;)
The people that I love most back home
(excluding the annoying prat of a brother and my doting grandparents)
:
(pics from the night before I left, at

Max!

)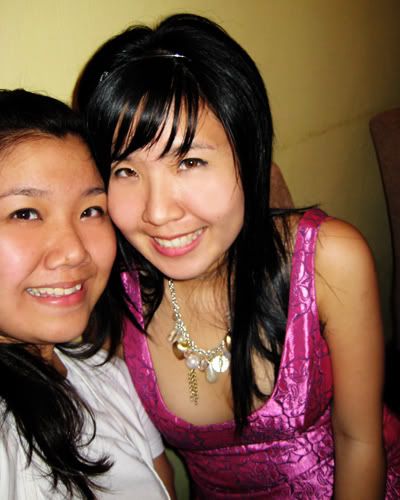 Teeny, who didn't get to send me off 'cause she had classes, but whom send me a sweet text message before I took off, alongside the reminder for me to pester my parents to bring her to my graduation. -____-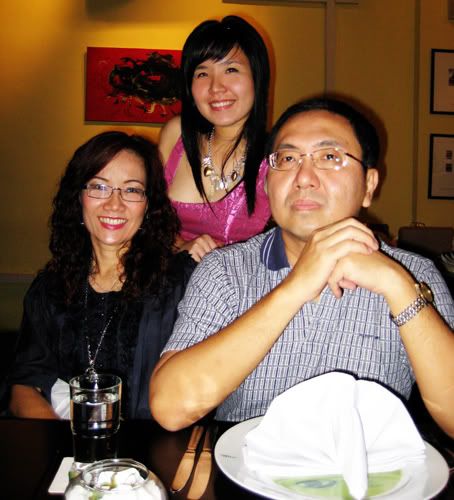 Mommy and Daddy.
Mommy who wore a really cool smock that I am itching to borrow, and Daddy with one expression for all pictures.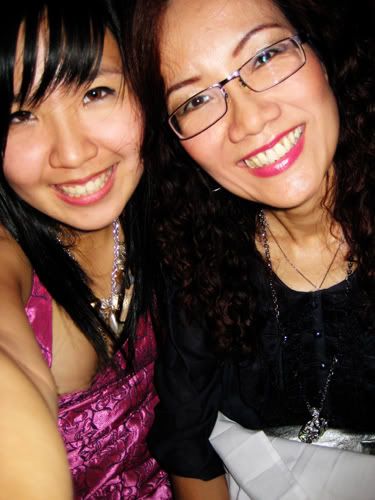 Mommy again.
She was really nice to me the whole month I was back. Not one bit of nagging although my room looked like it was visited by three hurricanes for four times. Let's just cross our fingers that she'll keep to her promise of getting me a LV bag as my graduation present! ;)
After we snapped the pictures, she was like, "
Don't forget to photoshop my wrinkles yaa
!"
-_-
And my dress was really low cut that night; when I showed her the picture that we took on my (new) camera, she exclaimed "
Aiyo, your boob jumped out ar
!"
-_____-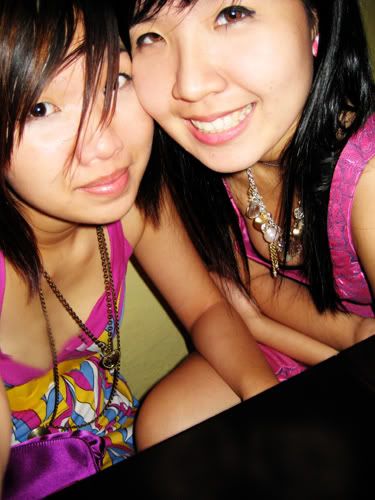 Jing and I, who unintentionally wore the same color scheme.
Yes, my dear, you were exceptionally strong in the airport! :) Although you failed when I had to leave for the boarding hall, despite my repeated protests for you to not cry, 'cause we would just end up crying together... :) Don't shop so much laarr!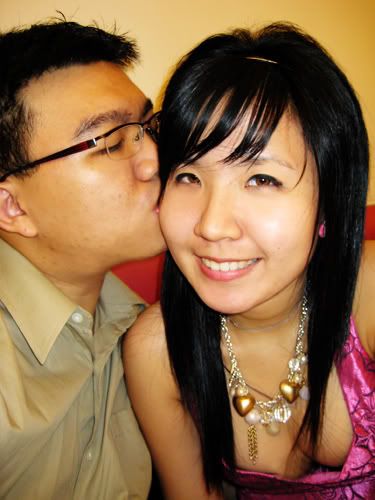 And my sweetheart, who just threatened to buy me a heart-shaped rice cooker with pink frills.
Am going to blog about my Harry Potter dress-up day tomorrow! :P