Hi, I am blogging from Starbucks now! WOW! I am so cool!
Stupid boyfriend mocking me now. -_____-
Shrieking "

So cooool! So coool, baby so coooool

!" -__________-

Ok, end of post.
I have a boyfriend to beat up now.
(boyfriend: laughing in background as she types "beat up boyfriend" - as if.. HAHAHAHAH)
Ok, I REALLY have someone to beat up now.
BYEEEE!
(Boyfriend: LAUGHS EVEN LOUDER)
PS: Sorry ar, he is a bit pariah, never see people blog before, this is a brand new experience for him wtf).
(Boyfriend: At least I don't feeeeeel cool just cos I am blogging from starbucks.. I've better things to do than blog... =P)

**************************************

Some pictures from my all-glorifying Starbucks intellectual moment.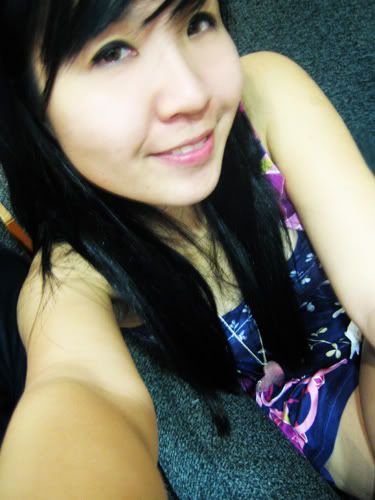 Puffy eyes 'cause I have been having runny nose since I have touched down.
Is it 'cause pollution in M'sia is too severe.
Right before I snatched his laptop to blog.
And I wonder why all guys use "Boss", "Brother" and "Tauke" in MSN chats. -_-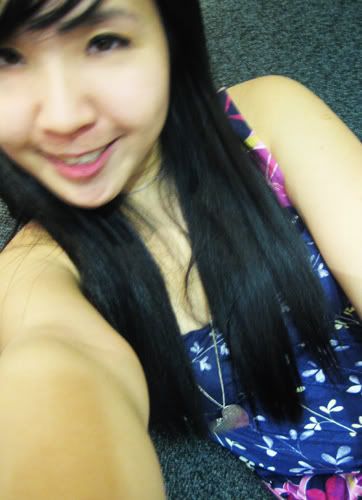 Mimicking a weird stiff smile that some girls like to do.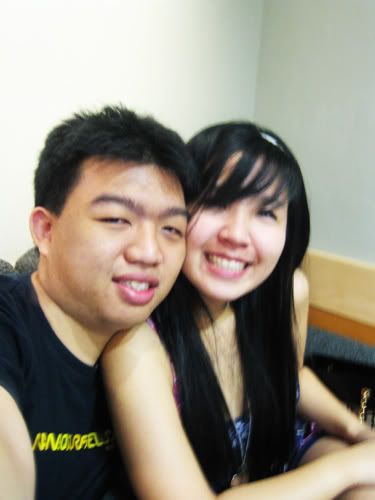 I hope there are no surveillance cameras in Starbucks, haha!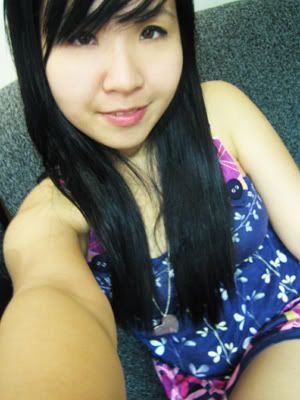 I am such a slut, my skirt is so short!
And my sisters told me to stop wearing tops as dresses. T_T