Smalls:
Flatties! Flatties!
(short for flatmates for the uninformed).
Me:
Hmm.. "Flatties" is getting old...
I know! We stay in the penthouse
(we are on the highest floor, for the same oblivious people)
... We are the PENTIES!
Nyahahaha.
Tell me it's funny k! 'Cause only Smalls and I were clutching to our tummies laughing to death. T_T
We had steamboat dinner last night, and all the
penties
were united in the common area of our flats-- our units are simply not big enough to fit a dozen people! Unless they are all Jaclyn-sized, of course.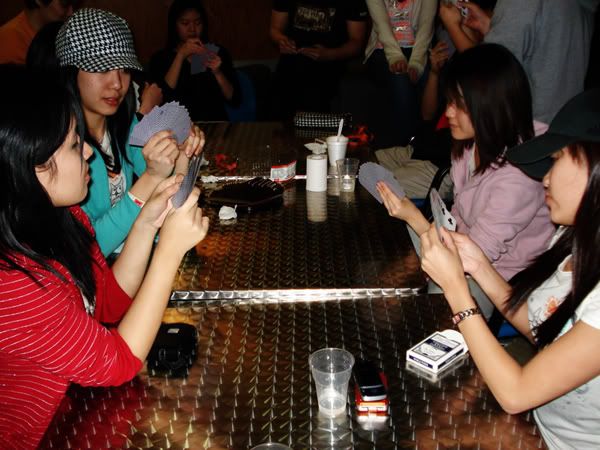 Pitting all the four flatmates together-- Chor Tai Di.
Look at Smalls' cocky face! -_-
"Loser throws garbage for one week!"
"Loser cooks dinner for one month!"
"Loser has to wash dishes!"
HAHAHA but I was not subjected to these fates, of course. I lived up to my title of the Queen of Chor Tai Di. ;)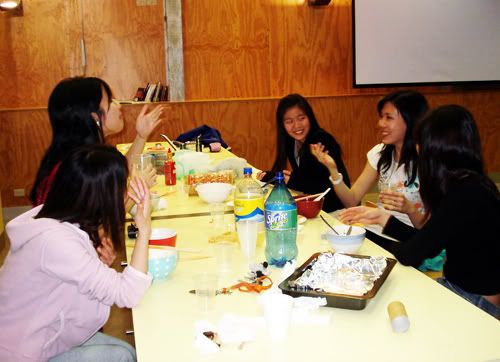 Can you tell that this was a totally POSED picture!!??
This brings camwhoring to a complete new realm! :D We pose to perfection.
*brushes lint off my shoulders*
Remember I mentioned that all four of us bought the same shirt! It was our uniform for the night! :)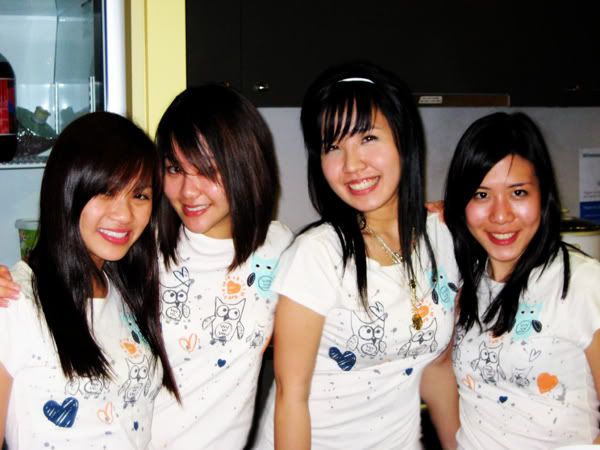 OWL MY FRIENDS, I love you.
Ok la, bad pun, bad pun.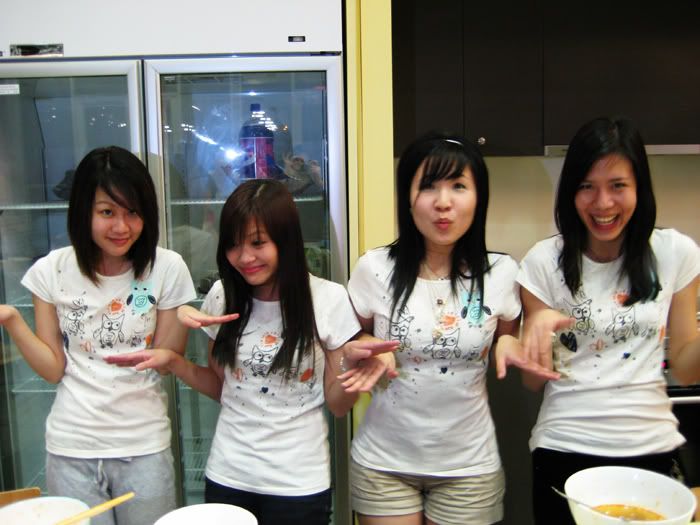 The four little owls.
Haha, Smalls damn cute!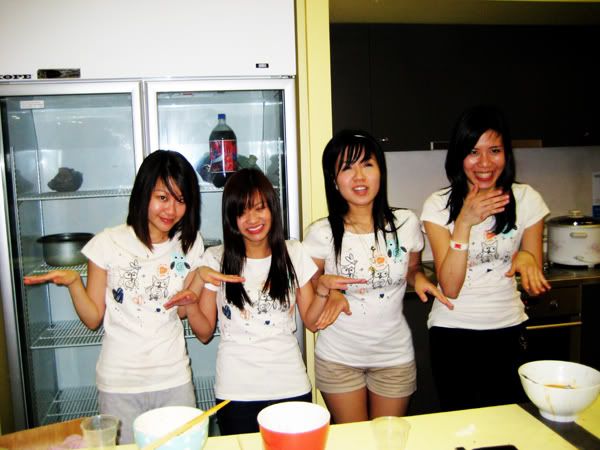 A failed candid picture of us mid-owling.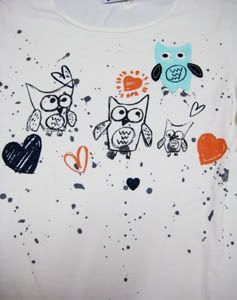 And do you all want to vote and play "match-the-owl"!!!
It's quite obvious that the teensiest owl should be Smalls, but I reckon I could be the colored one? ;)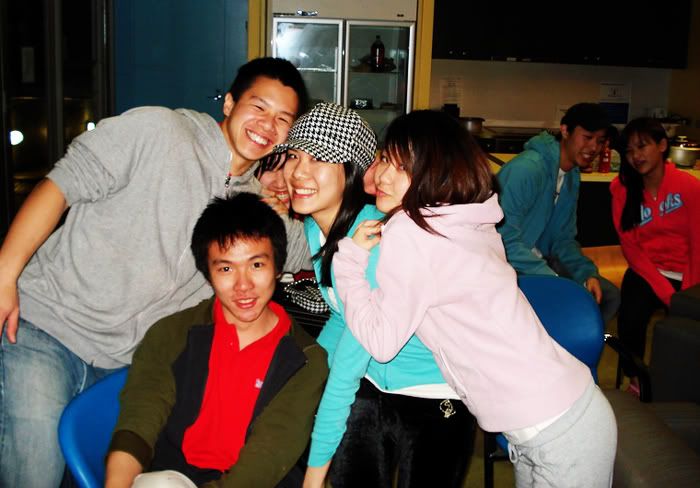 Spot me!
They damn bad, they purposely squeezed me out of the picture. :'(
And hahahaha we damn stupid, we had a cake as dessert, and Mey pretended it's her birthday! She went to the lengths of graciously accepting our birthday wishes and kisses/hugs, and even proceeded to make a wish before she cut the cake.
Why are my friends so retarded. -_____-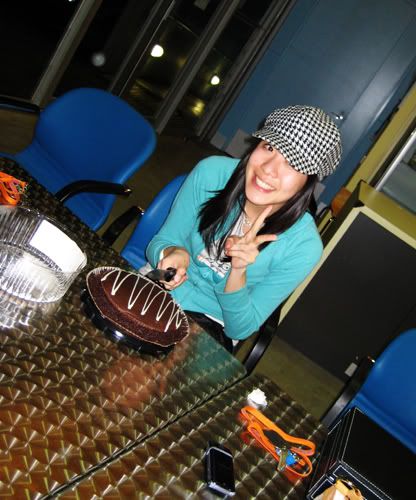 Mey: Faster faster! Take a picture of me cutting my birthday cake!"
Talk about being immersed in the role. -_-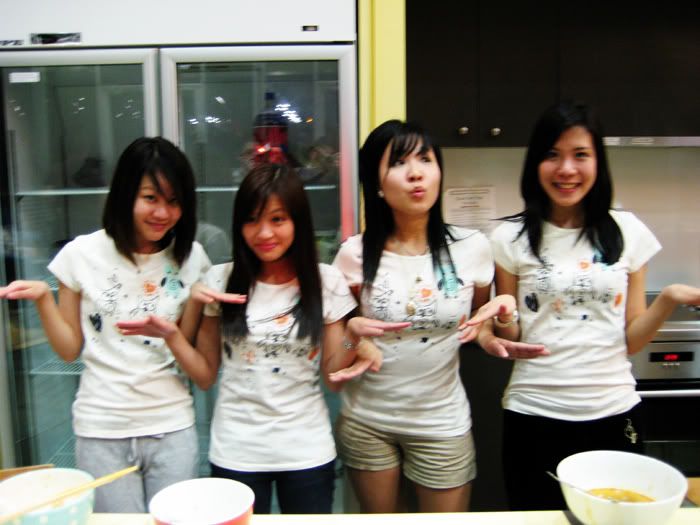 A successful owl-poses picture.
OWL MA MA!
Heehee, sorry, I couldn't resist.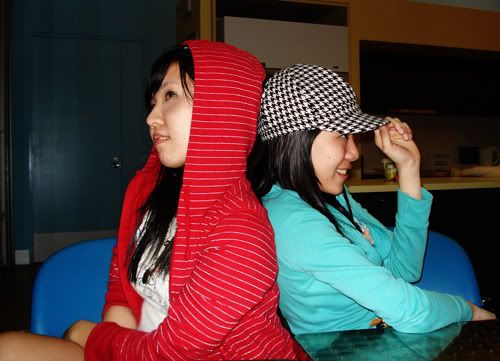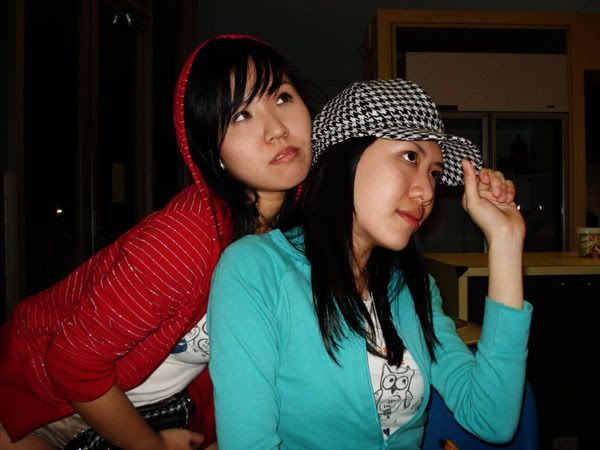 Posing with the birthday girl. -_-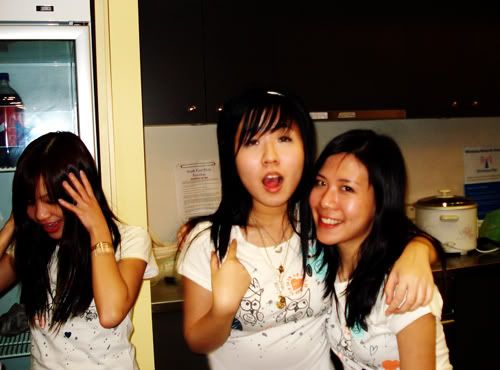 WHAT WAS I DOING.
And what was Smalls doing.
I told you to pick your head lice in private!
More
retard pictures: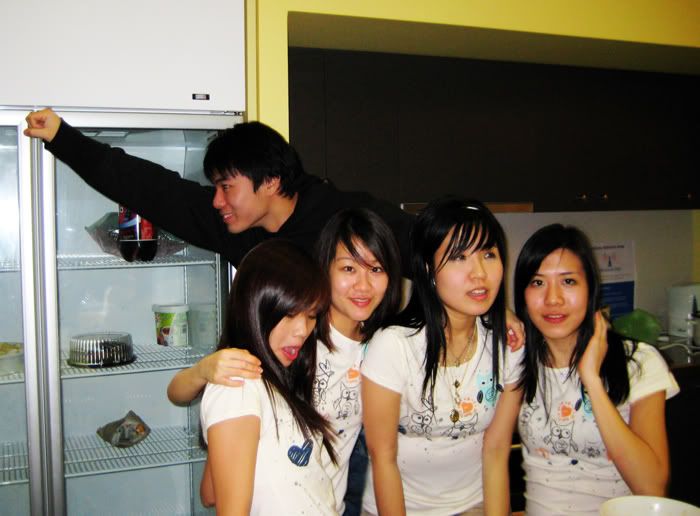 This is my favorite picture of the lot, 'cause it's so darn funny, haha!
Superman to the rescue!
And Smalls in awe of her lady bits, apparently, HAHAHA.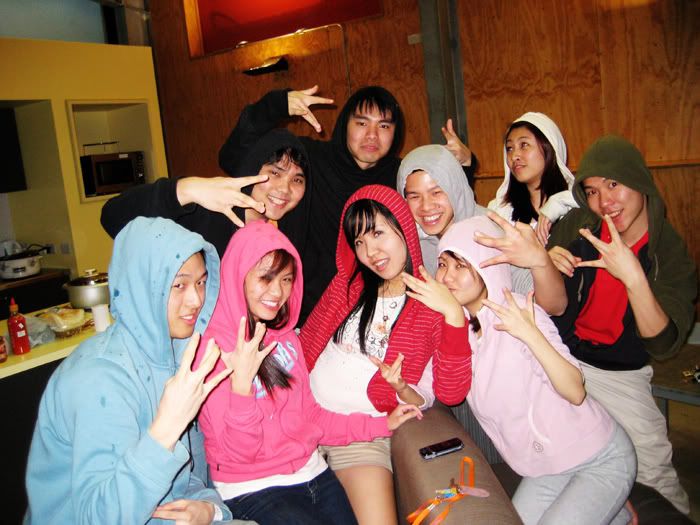 East side, West side.
We are cooler than you.
Back: Thean Aik, Yee Von.
Middle: Joel, Lionel, Jian Cai.
Front: Joseph, Smalls, me, Jac the Jellybean.
Hahaha Jac's hoodie is damn stupid, it fits snugly on the head!! Why is your hoodie like that hahahaha!
And only people with hoodies were allowed in the picture! Privileged ones wtf.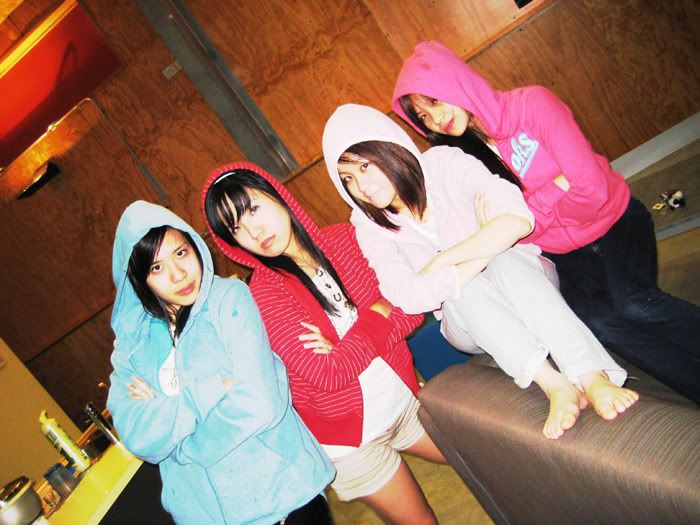 Ghetto Girls 2007.
Kit Mey trying to fit in!!! (she borrowed the hoodie, boo! :P)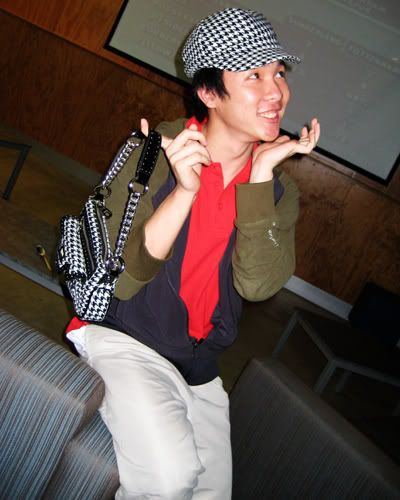 Jian Cai with his impeccable dressing sense.
Ladies, remember, ACCESSORISE!
Uno!
Returning to our 12 years-old days.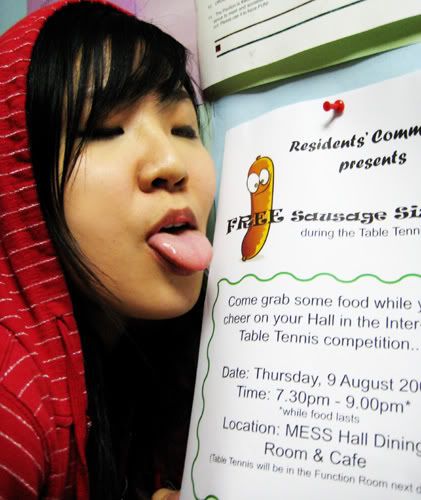 The notice read "Free sausage sizzles".
Why am I like that. -_-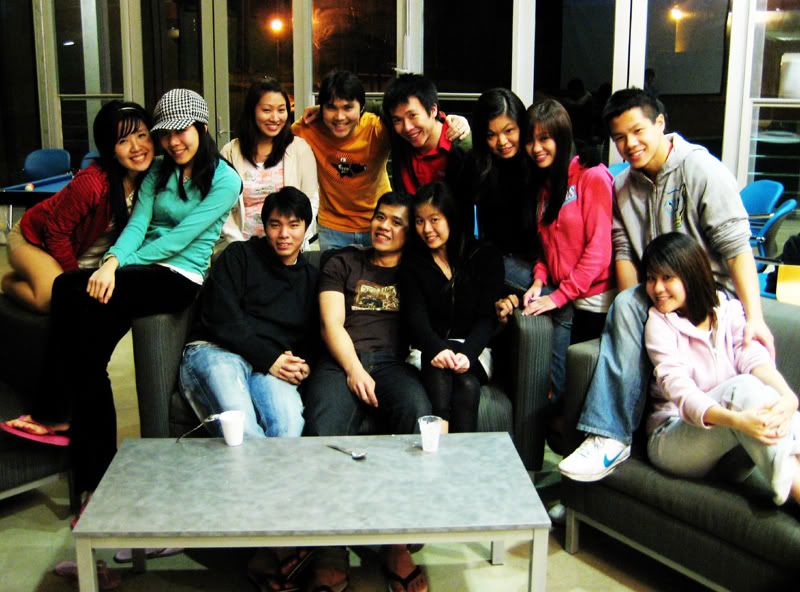 Everyone.
Back: Me, Mey, Yee Von, Joel, Jian Cai, Nikky, Smalls, Lionel.
Front: Thean Aik, Totti, Joleen, Jac.
Our Friends' sitcom moment. :)