*edited*
Considering how many pictures I have in my recent posts, yea, that's a pretty apt description of myself.
I don't even think this should be called a blog anymore, it's more of a photoblog!!!
I am thinking of renaming the domain "revel-in-me.photoblog.com" or "revel-in-my-photos.blogspot.com". -________________-

SUPER DUPER IMAGE INTENSIVE POST.
Don't say I didn't warn you.
And in my previous post, I mentioned that I lost one side of my earring. Only.
That was how tired I was.
The total tally of my lost items of Friday night was actuallyu one earring, my concealer, and my MAC eyeliner.
Both the make-up are brand new.
ARGHHH.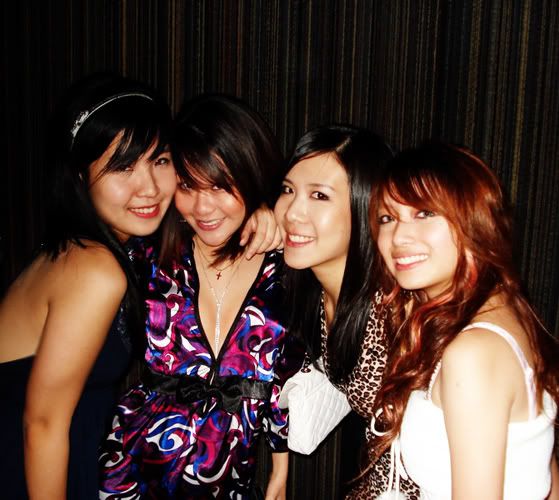 A picture of us, pre-drinks.
Note the poise, the composure.
All my pictures hereafter are post-drinks: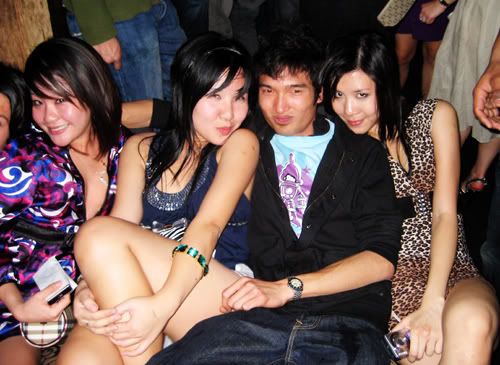 Sweaty and sticky with Azlan, the birthday boy.
We love our Jack Daniel.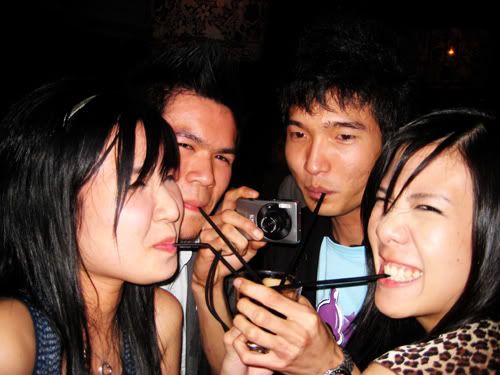 Hahaha, Azlan looked so super stoned!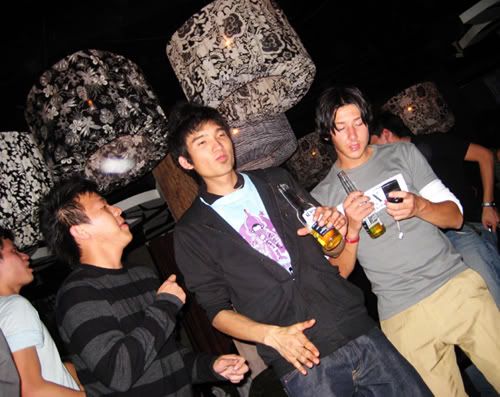 And did you know that he's an emo drunk...
Look at how pissed he was! :P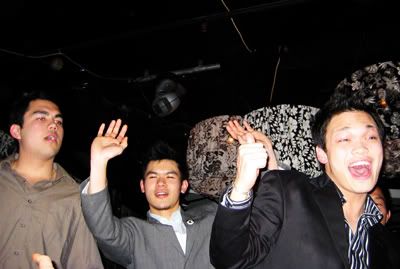 The guys showing us how it is done.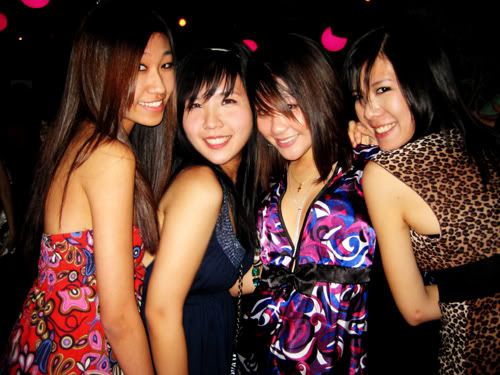 Hui Shan, me, Jac and Mey.
Why is Mey's arm so skinny here! -_-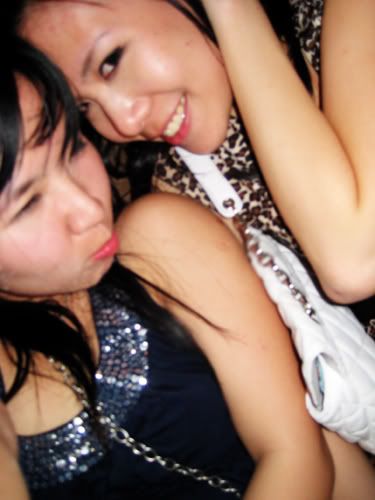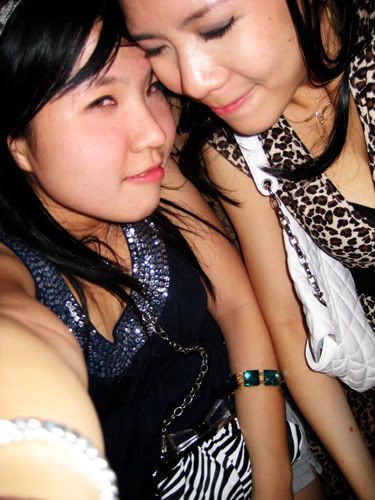 I pout a lot when I am drunk.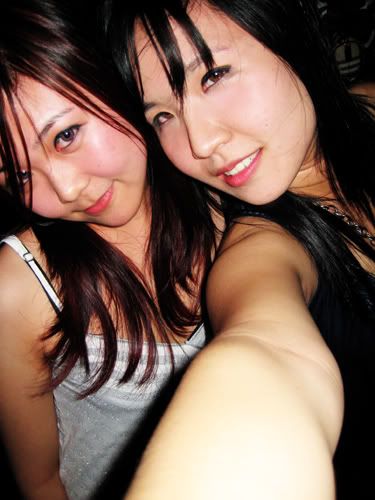 Yen Jun and I.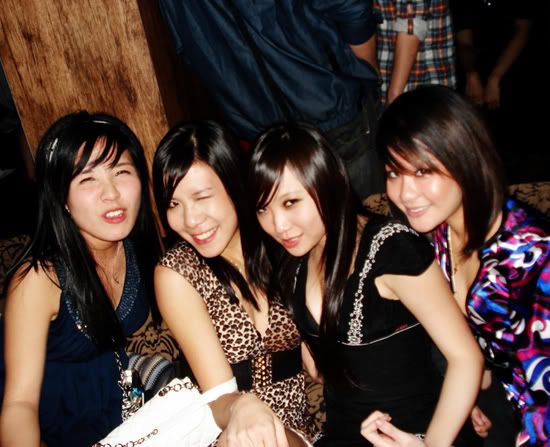 Me, Mey, Melissa and Jac.
Melissa is SO SO SO hot!
And why do I look so retarded. :(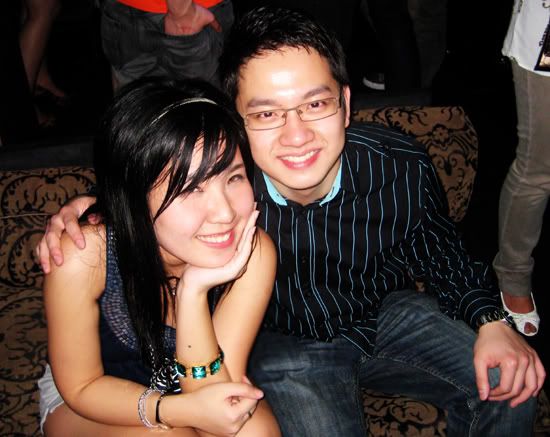 I also met Toh Nern, one of my old primary school mate!
What's with Puay Chai students clubbing in Seven wtf.
And proof that Jac and I can't keep our smooches off each other: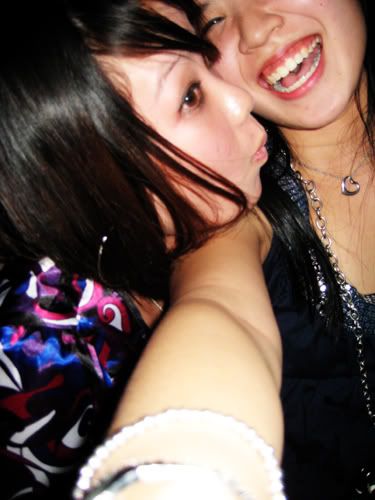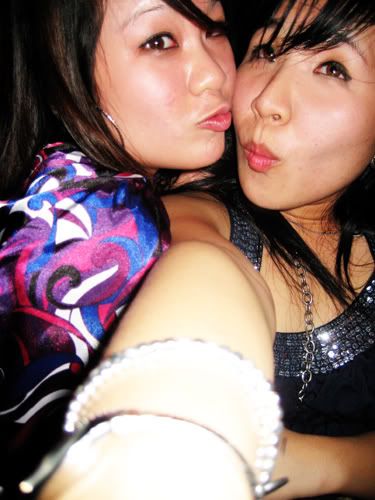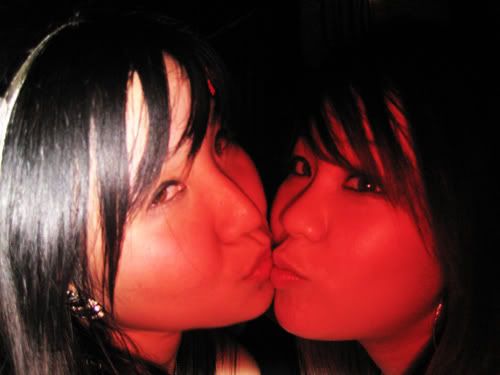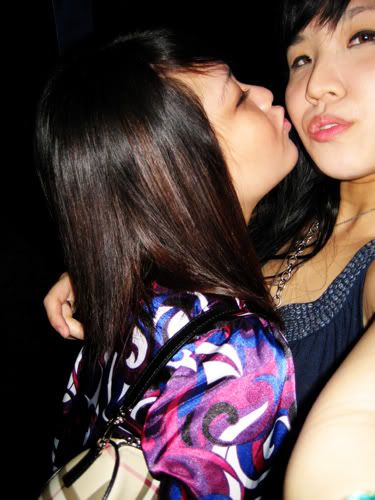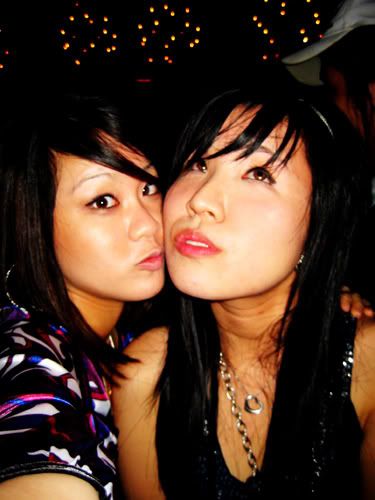 Random shots of the night: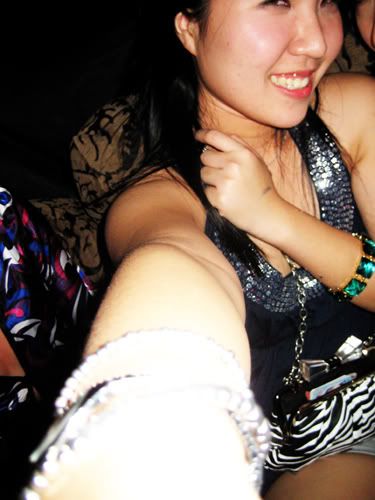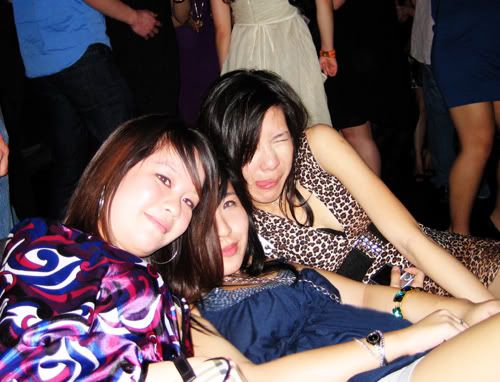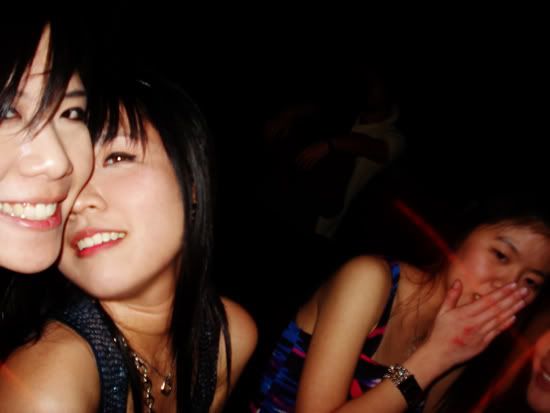 Does this look like a scene out of

Mean Girls

, with Joleen gossiping behind our backs!!! :P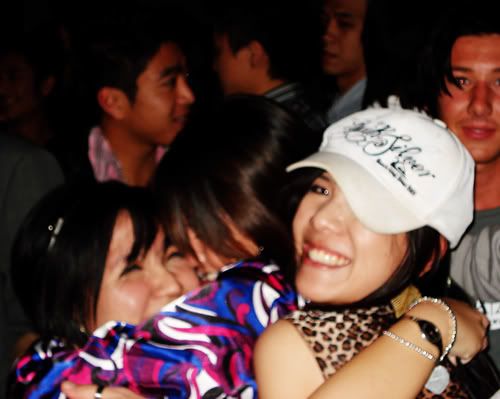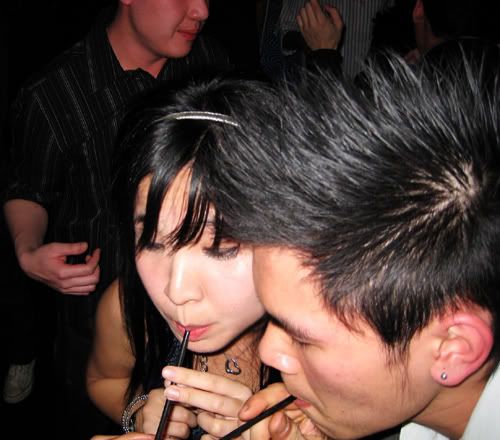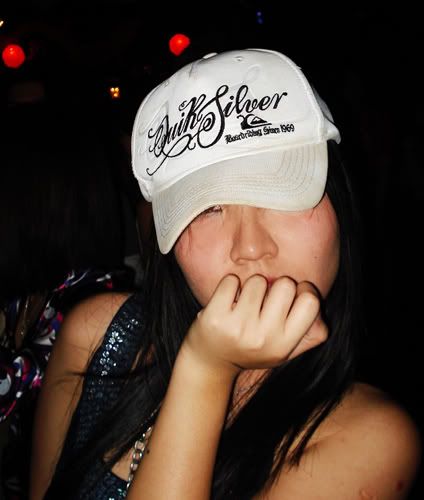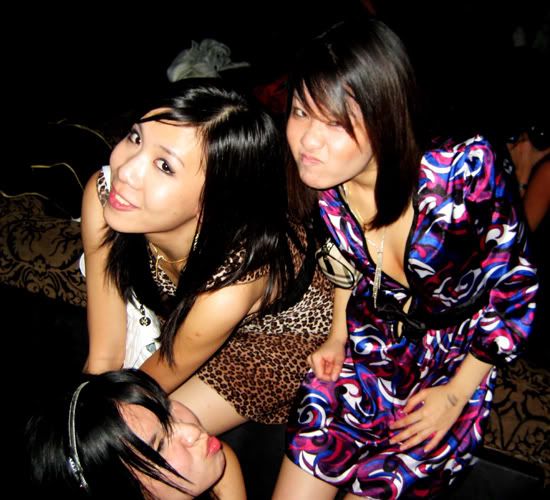 Can you spot me!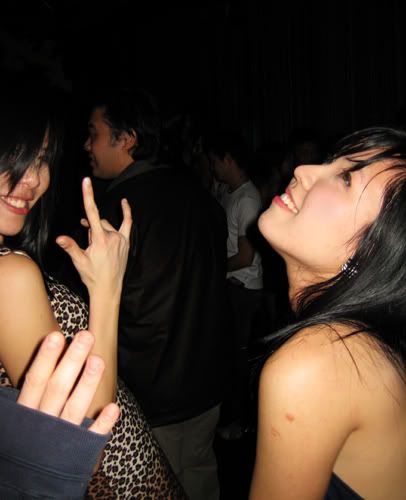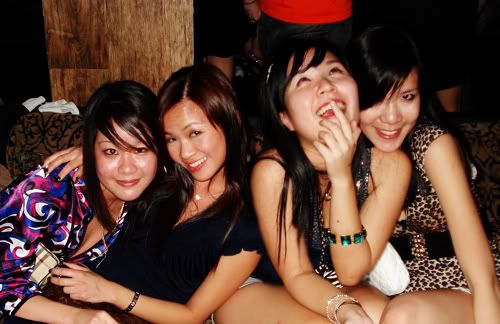 I love my girls 'cause we are WILD. ;)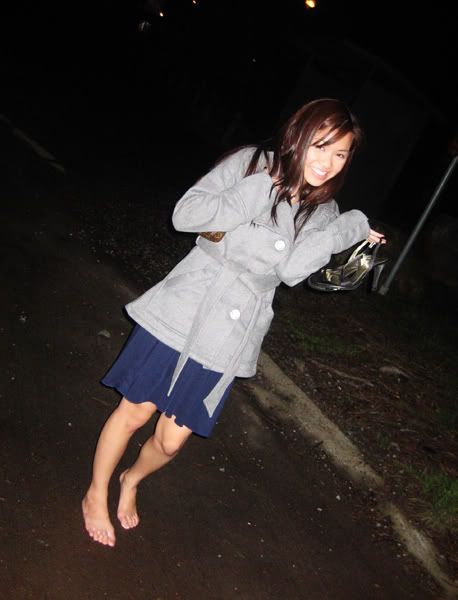 And this is what you do after a long hard night of dancing in 3-inch heels.
*********************************************************
And just now I went to do my groceries, and I caught the wrong bus home!!!
So the bus had to drop me off in the middle of nowhere, and I had to walk around and find my way back to the university ('cause I stay on-campus).
I walked all around the town! Along highways and neighbourhoods. With my 2 big bags of heavy groceries k (of all days to buy my shampoo and to try out new 1 litre juices T_T).
And all the buses ignored me when I waved at them.
*@$#&*@$#%
Oh, can you tell? I am real pissy today.