Thanks to our beloved tour guide, Jaclyn Wong, who made our Mt. Dandenong trip materialise, and whom also ensured that we have an itinerary for the day, and that we
followed
it.
Thanks babe, I am getting you a flag and maybe a whistle for your birthday next year.

I swear! I have never done such a long post before. -_-
In the car.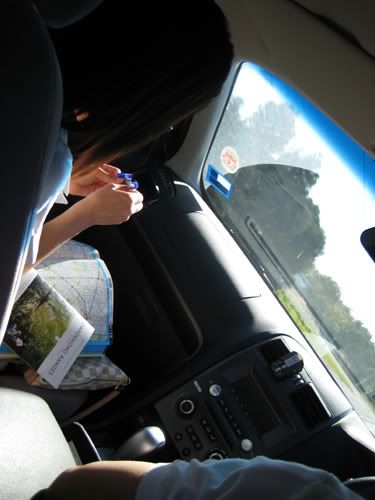 Jac, with the lozenges that KitMey lovingly handed out.
Yes, the whole flat minus Smalls is sick now. :(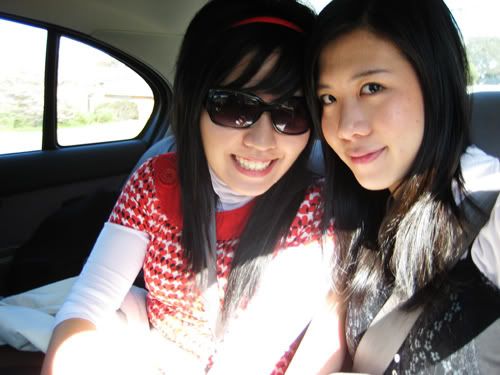 Kit Mey who has motion sickness and I.
Thank you for not throwing up on me! T_T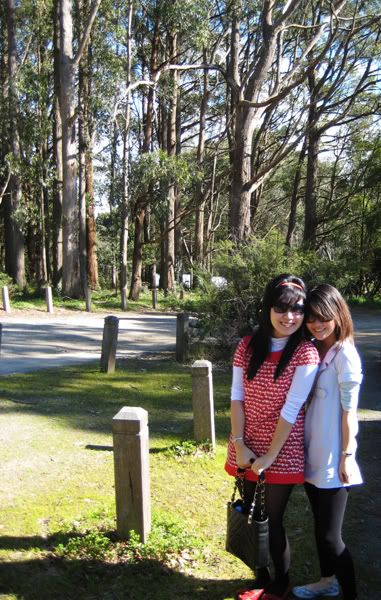 Jac and I.
That's my Chanel bag there, and if you peer closely, you can see my Mount Franklin mineral water bottle peeking out. How unglam! -_-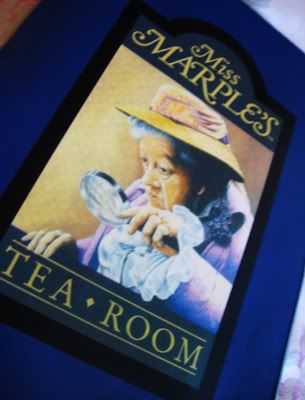 We went to Miss Marples! Which is famous for its scones.
I LOVE SCONES! :)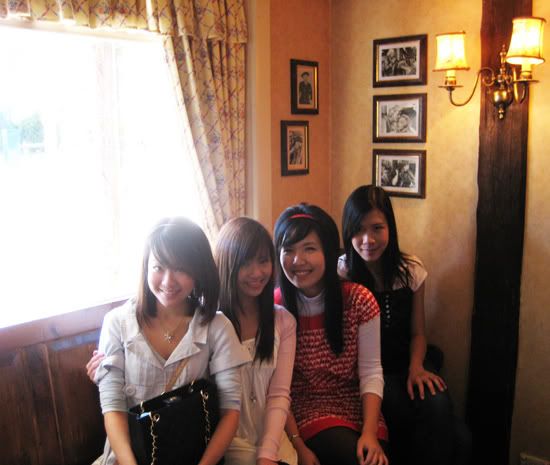 The most charming waiting room. :)
And of course the most charming people too, haha.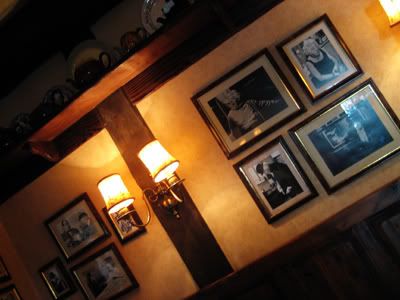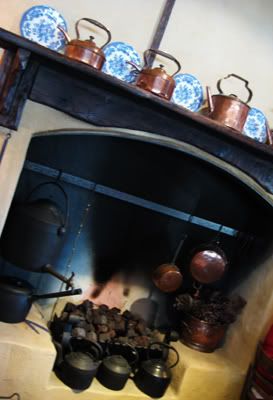 The whole restaurant just resembles a quaint English cottage, and I loved it!
What to do, a childhood of Enid Blyton books has made me a cottage girl at heart. :)
There were so many of us that we needed to split tables...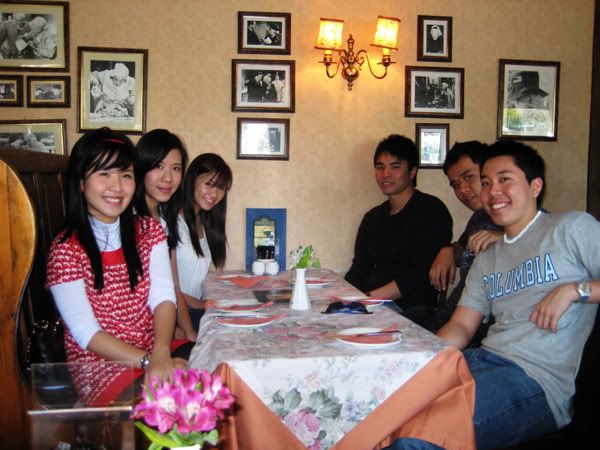 Table 1 (anti-clockwise): me, Mey, Smalls, Thean Aik, Chun Yin, Shaun.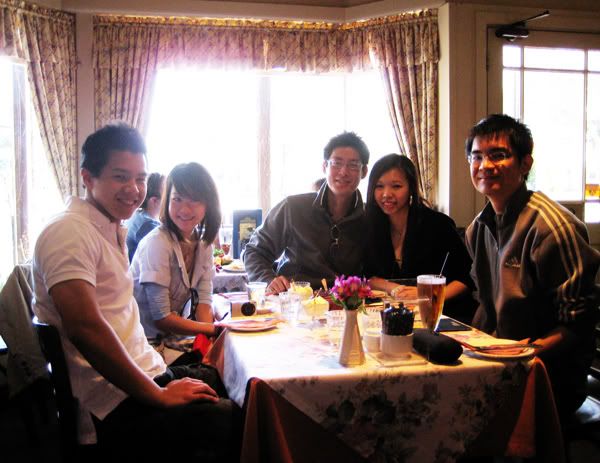 Table 2: Lionel, Jac, Randy, Rebecca, Kijin.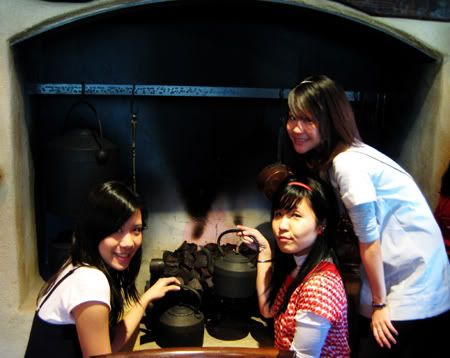 Abandoning all self pride and started camwhoring in the middle of the restaurant.
Our food: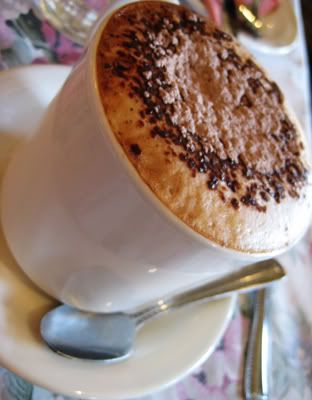 My mocha-in-a-mug.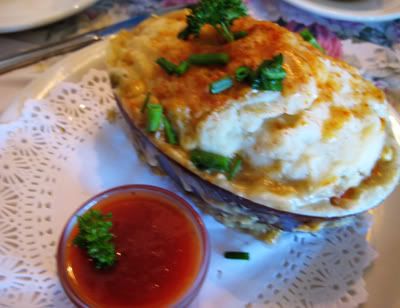 Cottage pie.
Cheesy with potato and chicken! Very nice, but potatoes make me feel guilty (carb-attack). :(
Scones!
The scones are so fresh and soft, and the jam is obviously homemade-- you could see the seeds! Best jam I have ever eaten... And even the whipped cream, gawd it was fresh! And yes, I am typing in a pool of drool now.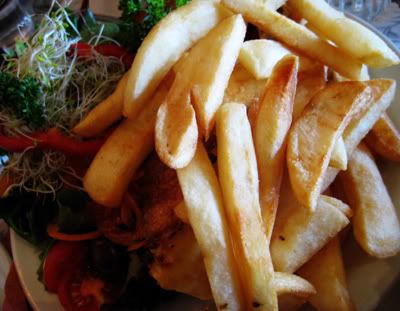 Quiche with ham and egg.
Potentially, this looks the best, but I guess I am just not a quiche person. But damn, the picture looks good!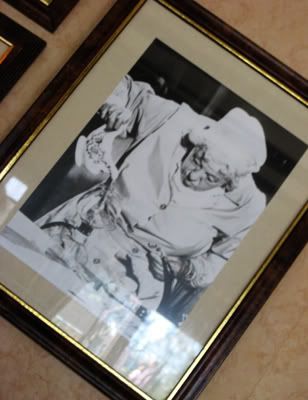 And the guys damn bad, they said that Miss Marples look like that, no wonder she remained an old maid and everyday make scones only. -____-
Next stop, the National Rhododendron Gardens. Which I came to know about like this:
In the car.
Me: Jac, where are we off to next?
Jac: Rodent Garden.
Me: WHAAATT?? Why do we want to go see rodents! Why mice!!!
*blabber blabber*
Jac: Rhododendron Gardens laaaa!!
Hee.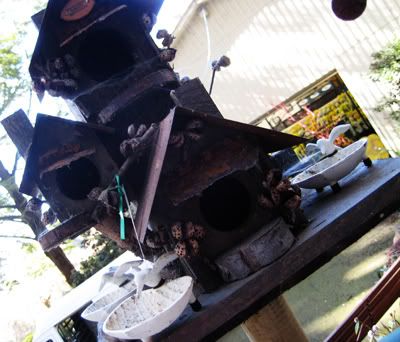 Bird house! Another Enid Blyton signature wtf.
Speaking of which, I have always wanted to have a birdhouse. My dad refused to build one for me, but I wonder why he didn't let me put my Barbie doll house outside for the birds.
The bird might like pink! Hmmph.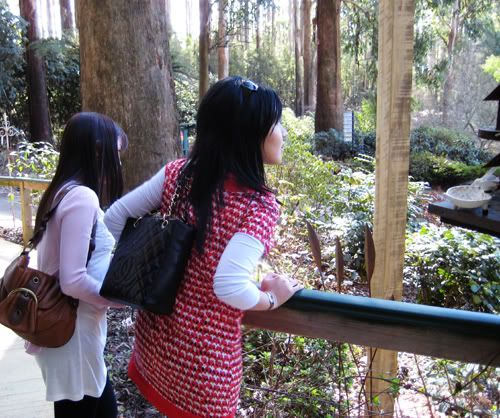 Balconies make me pensive.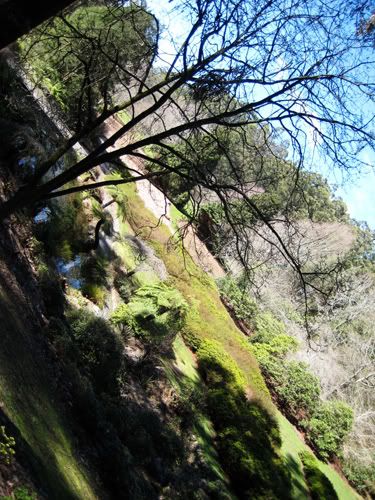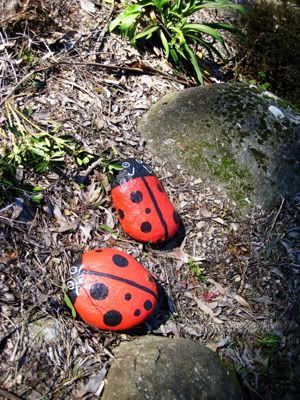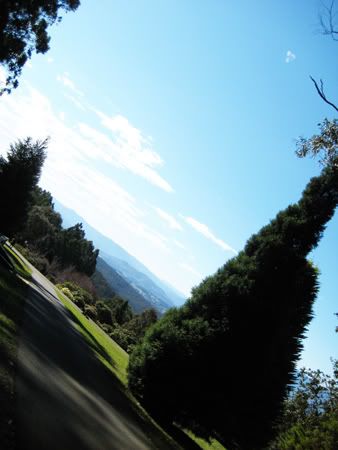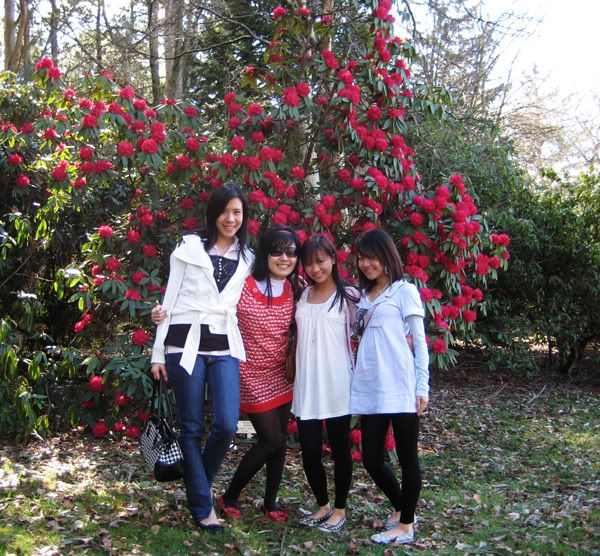 I wanted a guy in the picture, so that I could caption this picture '
roses amongst thorns
', but none of them was sporting enough, boo.
So
roses among roses
, it is.
Never mind that those aren't rose plants, you wouldn't know if I didn't say so right!!!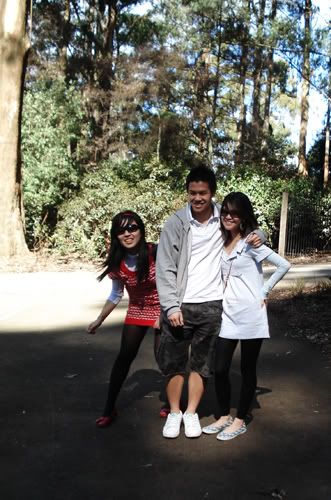 WHAT AM I DOING HERE.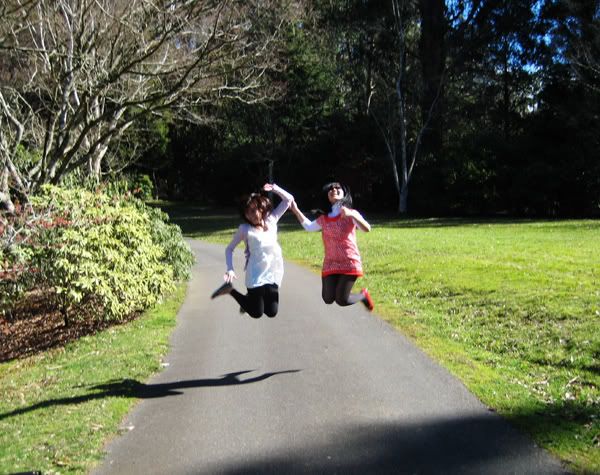 Jumping jellybeans!
Please tell me my crotch isn't showing.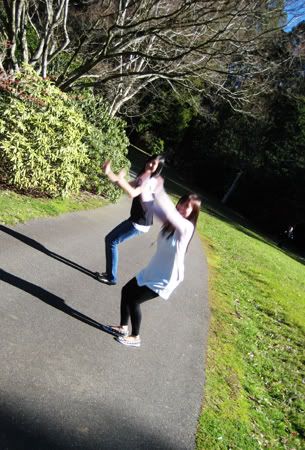 And HAHAHAHA, I was supposed to take a picture of Mey and Smalls jumping mid-air, but why in this picture, they looked like they are in the midst of a dance move!!!
Dangdut
? Boogie? Hahaha!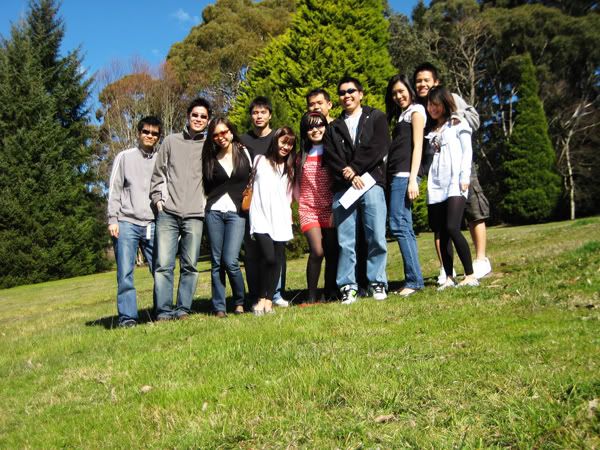 Group picture!
We went to great lengths to take this picture k, we had to balance cameras on unstable rocks.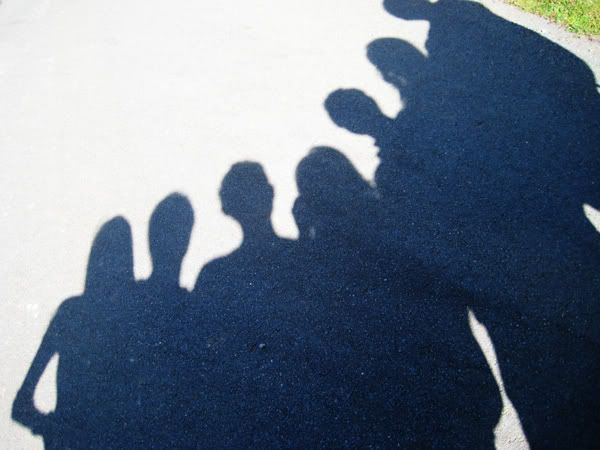 Another group picture.
HAHAHAHA Smalls was actually in the picture, but 'cause she's too short, you can't see her silhouette at all!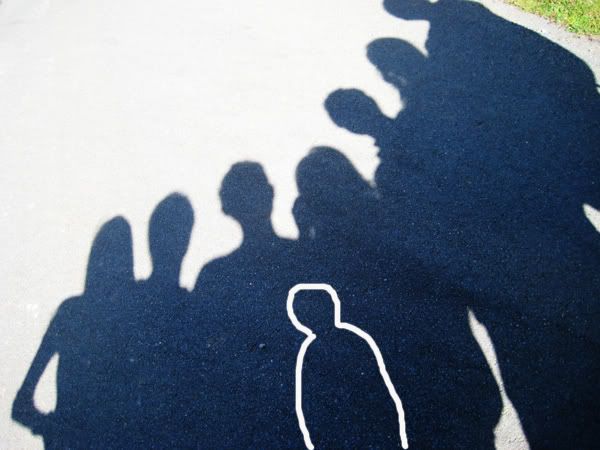 So here you go. Smalls and friends, haha!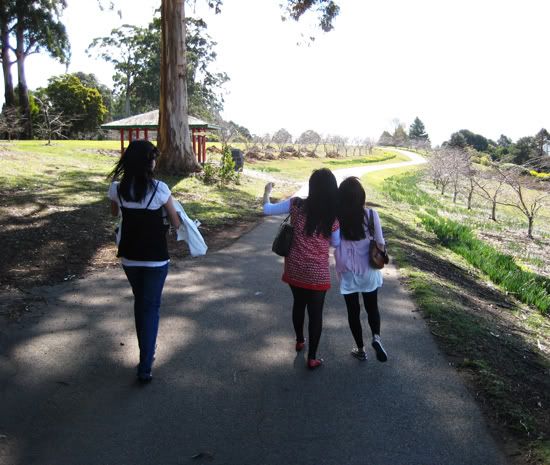 Crossed arms on the winding roads.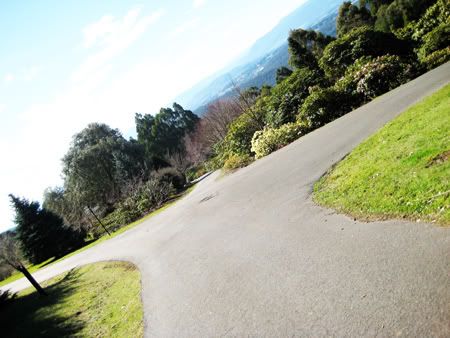 Crossroads.
Would you take the road less travelled?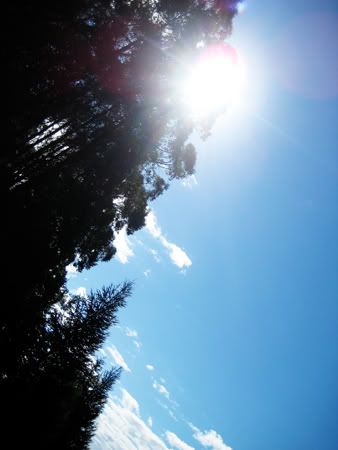 It was a very fine day.
Sunny, but fine.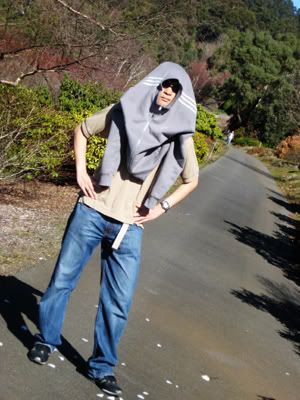 And we know too much sun always make people go a little woozy.
Or in this case, loony.
Spring
is
approaching. :)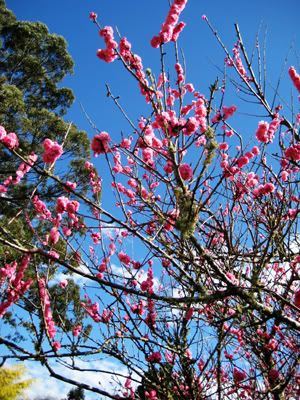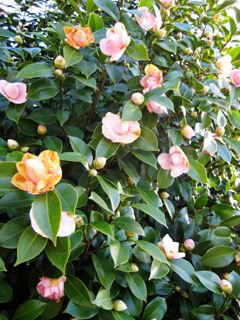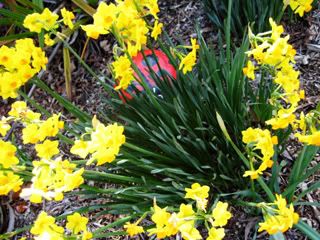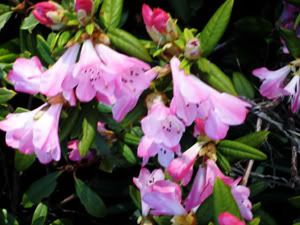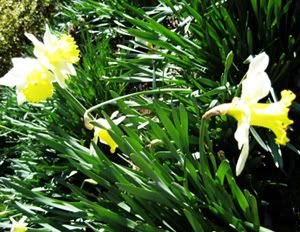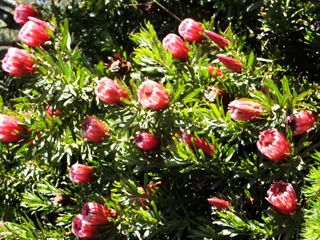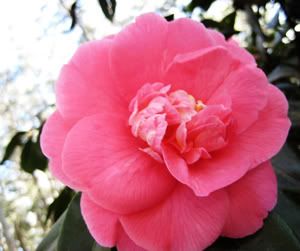 So many flowers.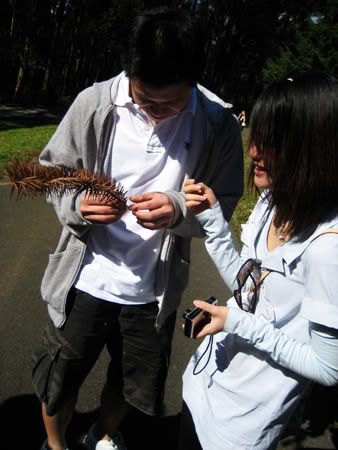 But of course, Lionel chose to present Jac a thorny bush that he picked up in the toilet.
Men, and their sense of humor. -_____-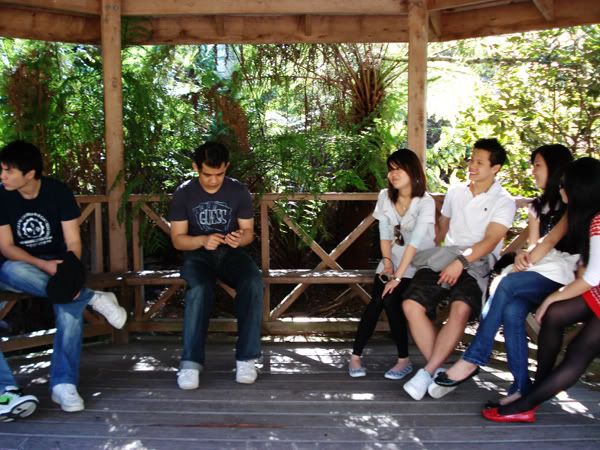 Rest spot.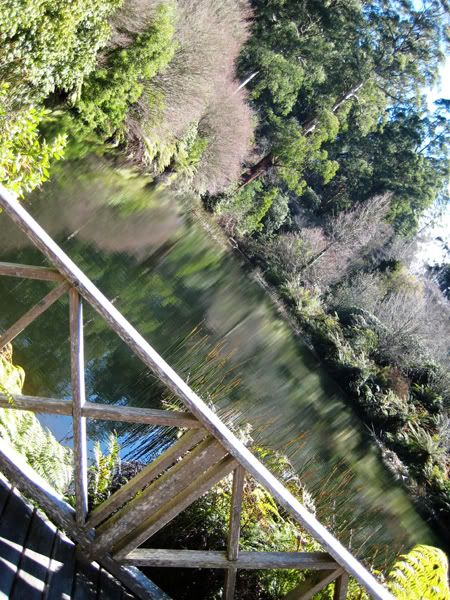 And I got my Reese's peanut buttercups in a candy shop on Mt. Dandenong!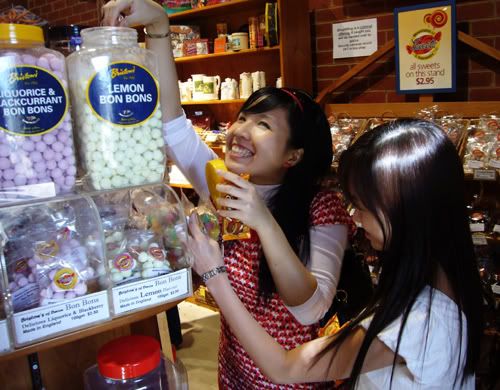 My greedy face, and my grubby hands.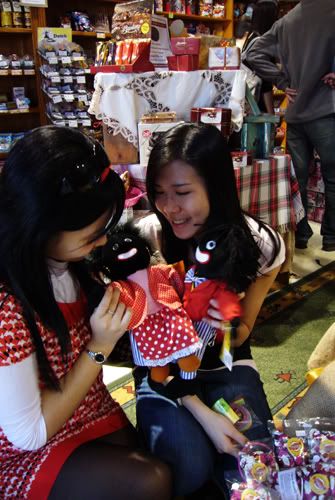 Golliwogs!
And I realised our outfits match. T_T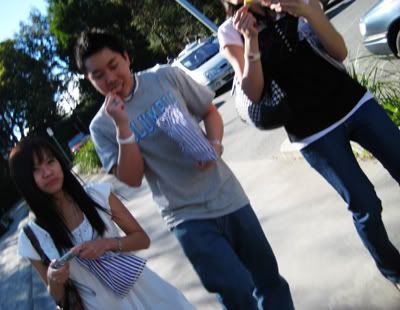 This is proof that Mey is too tall.
Another one of the highlights of the trip...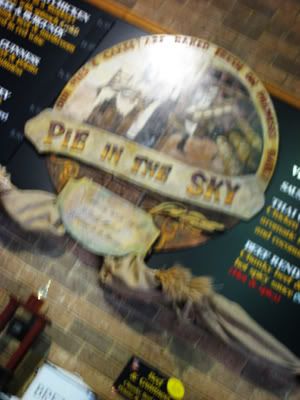 ...which serves award-winning pies.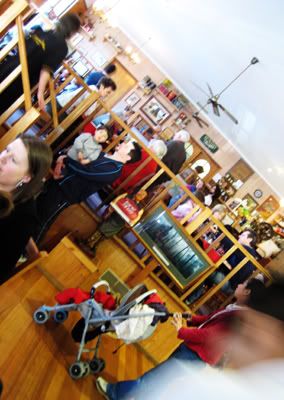 Bustling with people. And pies!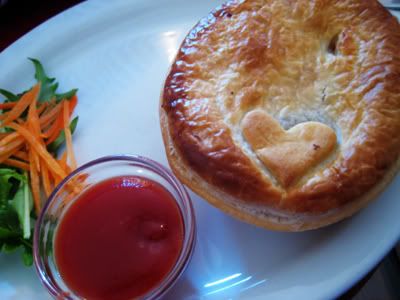 My Tandoori chicken and spinach pie.
Look at the heart imprint!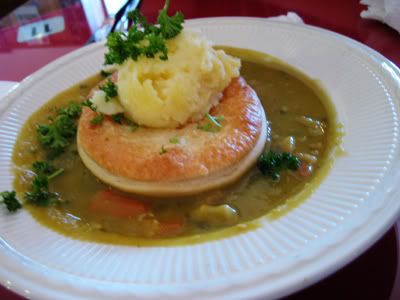 The famous floating pie. :)
I didn't have this, 'cause it's steak, and I try to avoid beef when I can.
And our final stop for the day: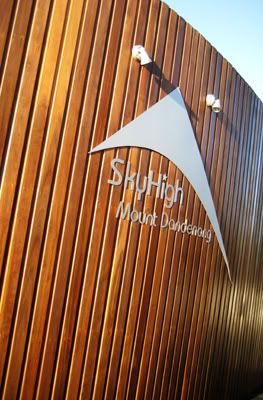 Which is the peak of Mt. Dandenong.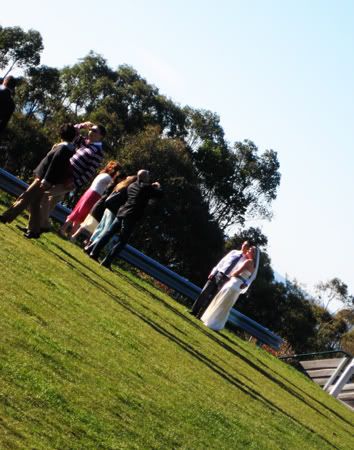 Where we saw a bride and her groom! :)
I want a garden wedding. =(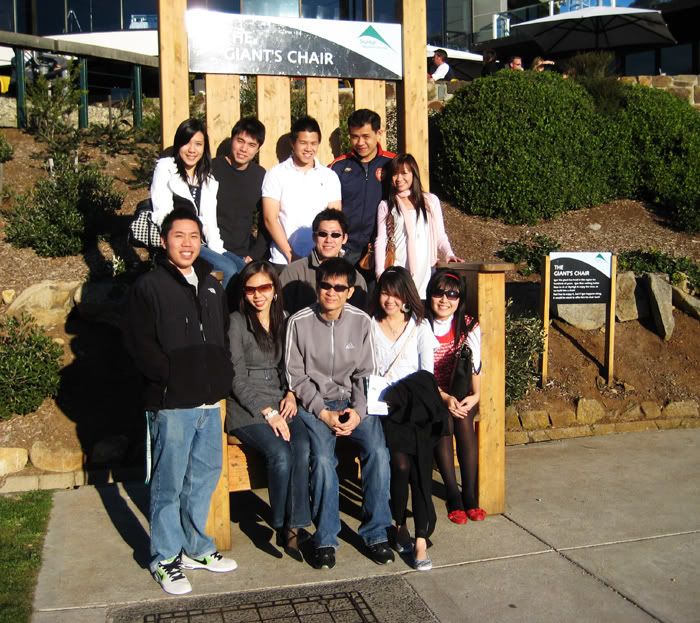 Another group picture, and I am so pissed at Shaun for not sitting on the chair!!
*growl*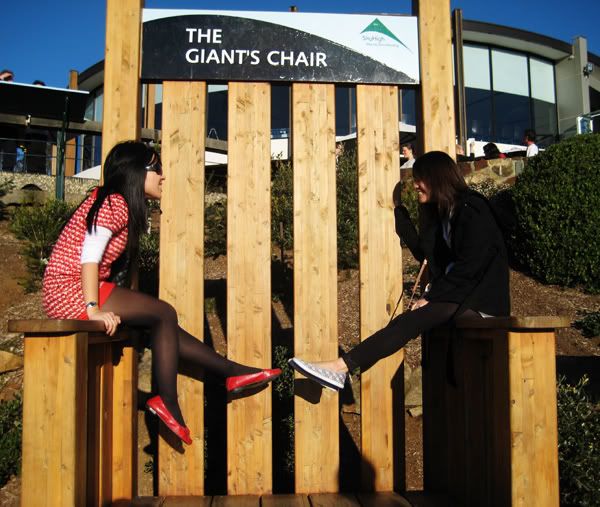 Midgets on the Giant's chair.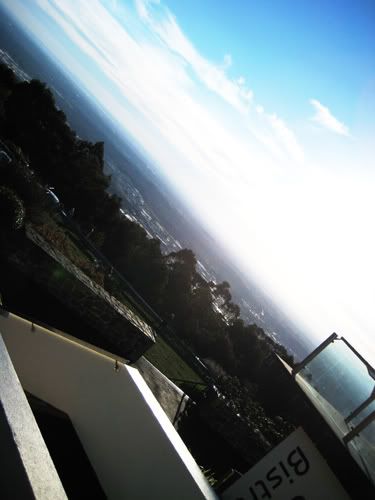 The view.
It would be so much more beautiful at night, with the night lights and all! :)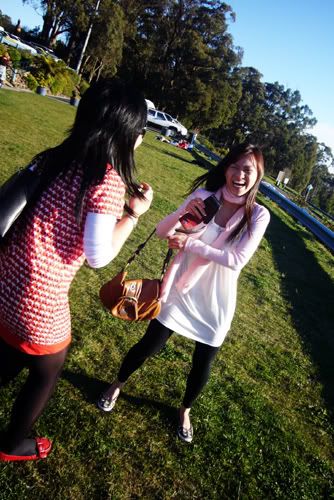 Mountain air makes us high.
Spot the Keds!
And my chunky calf. :(
That pretty much sums up our Mt. Dandenong trip. I am praying for more outings like that-- I really want to see as much of Melbourne as I can. :)
And if you have always wanted to know my friends and I more, here's a short introduction clip.
UNGLAM. That's why I was. Unglam. T_T
And when I take candid picture of people striding in the park, they look like that: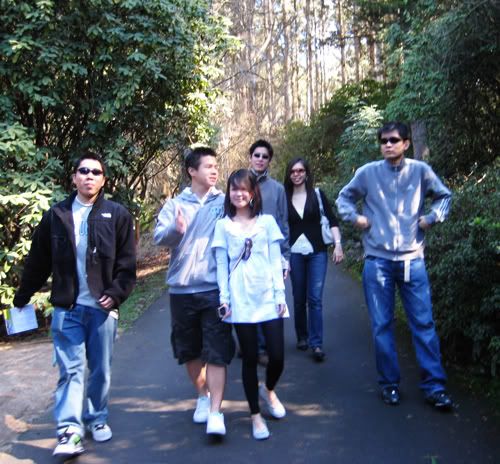 Calm, cool, and collected.
And my candid strolling-along picture looks like that: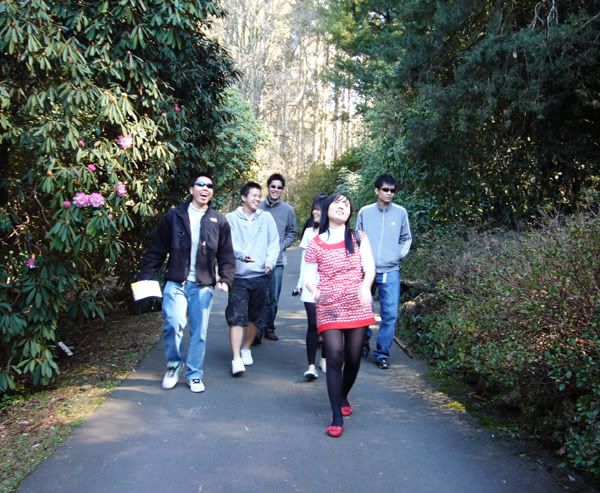 Hi, I am scratching my butt.
-___________________-