We went to see the ballet on Monday night. :)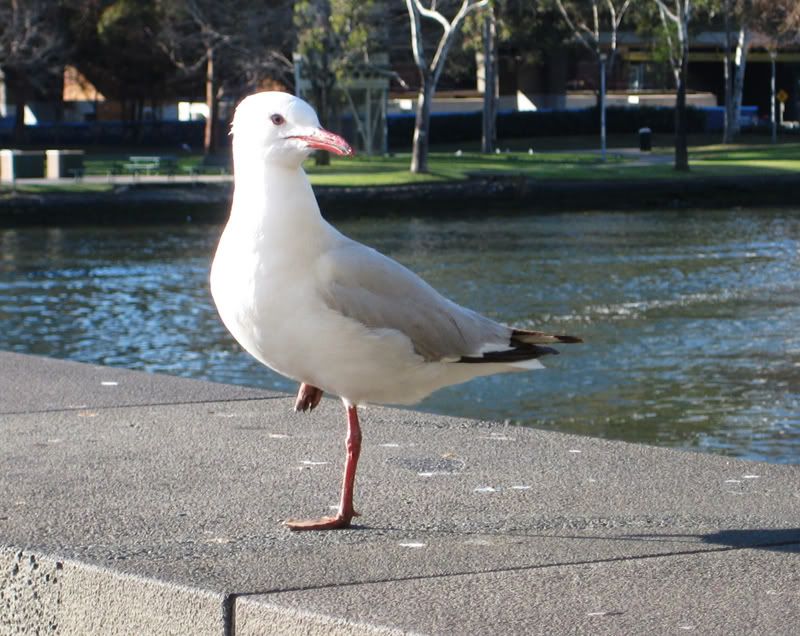 Graceful bird.
I have always wanted to go for ballet. But my dad, being a traditional, conservative, and controlling (typical) Chinese man, disallowed me to take up ballet. I used to have piano lessons in a ballet academy, and always before and after my piano lessons, I would press my nose against the glass pane of the dance studio's door, while I look enviously at the girls in their pink leotards (navy for the higher grades, I remember) lacing up their ballet slippers, gliding on the shiny wooden floor, leaping and twirling effortlessly, all with big smiles on their faces.
Needless to say, I have always, and still have a soft spot for ballet. :)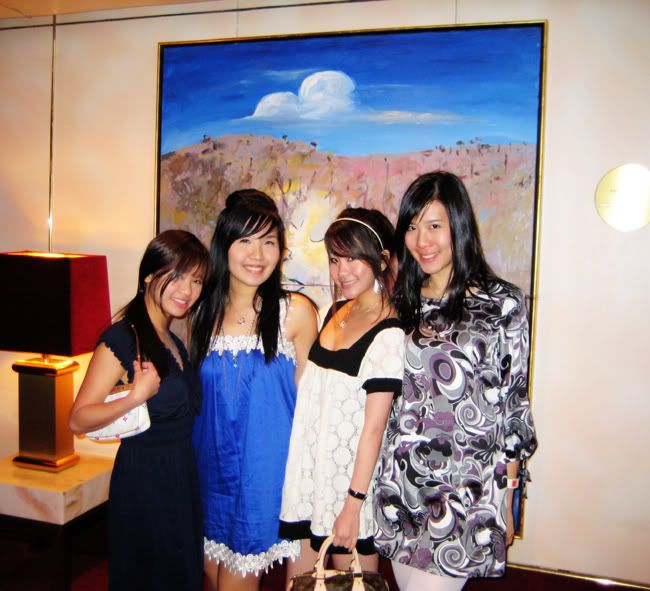 Looking our finest, for an outing that we have been planning for quite some time. :)
We watched The Nutcracker.
The ballerina in the poster is holding the Nutcracker doll! But it looks a taliban instead in the picture.
And now I can't get the Sugar Plum Fairy song out of my head!
Me with an unglam fist, Smalls, Jac with her super super indecently short dress.
And erm, we got inspired. ;)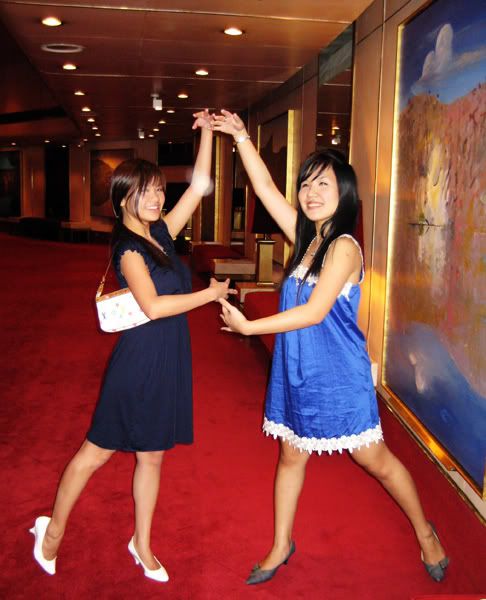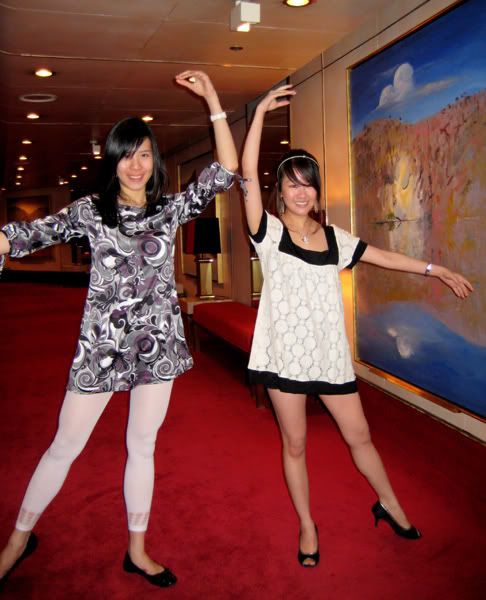 Presenting you, The Nuts wtf.
I was biting my nails as Jac's dress rode higher and higher, haha!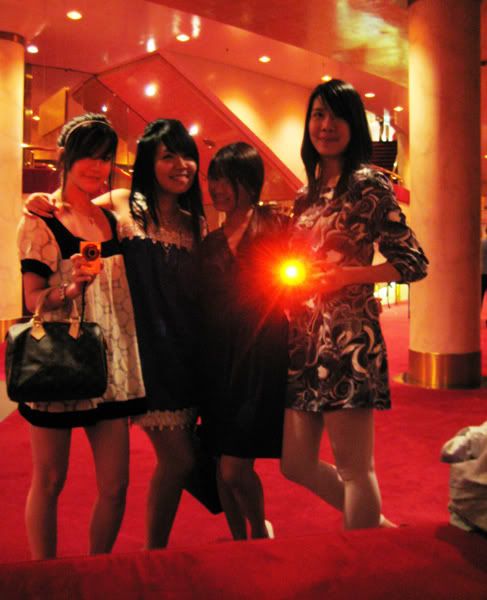 Thank you, my lovelies, for my first time to a ballet performance. Kind of a childhood dream for me. :)
Dinner at Crown.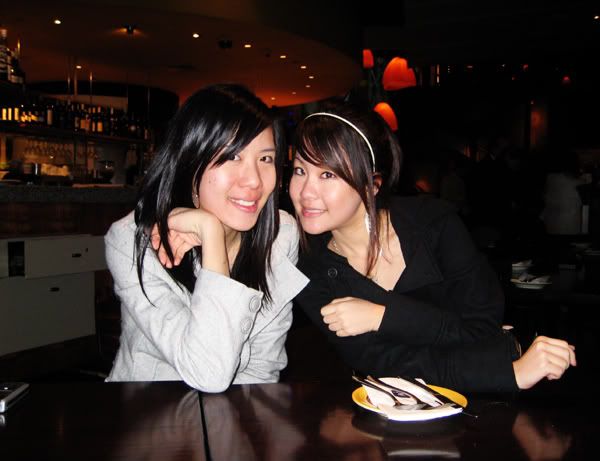 I almost felt tempted to crop out Smalls, the
tiang lampu
in the picture, just 'cause it'd be really funny, HAHAHA.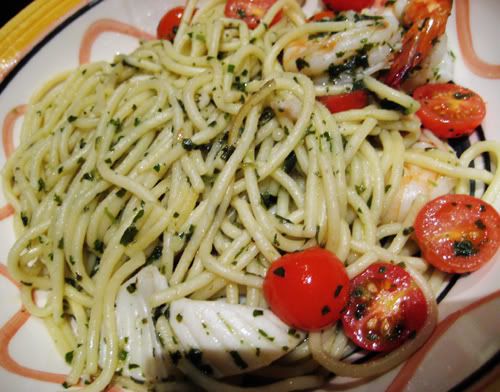 And the worst pasta I have ever eaten.
The aglio olio I make is hundred times better than it, bleargh.
Hmm. I feel like doing a
pirouette
now.
*********************************************************

My days are really hectic this week!
And so, so tiring.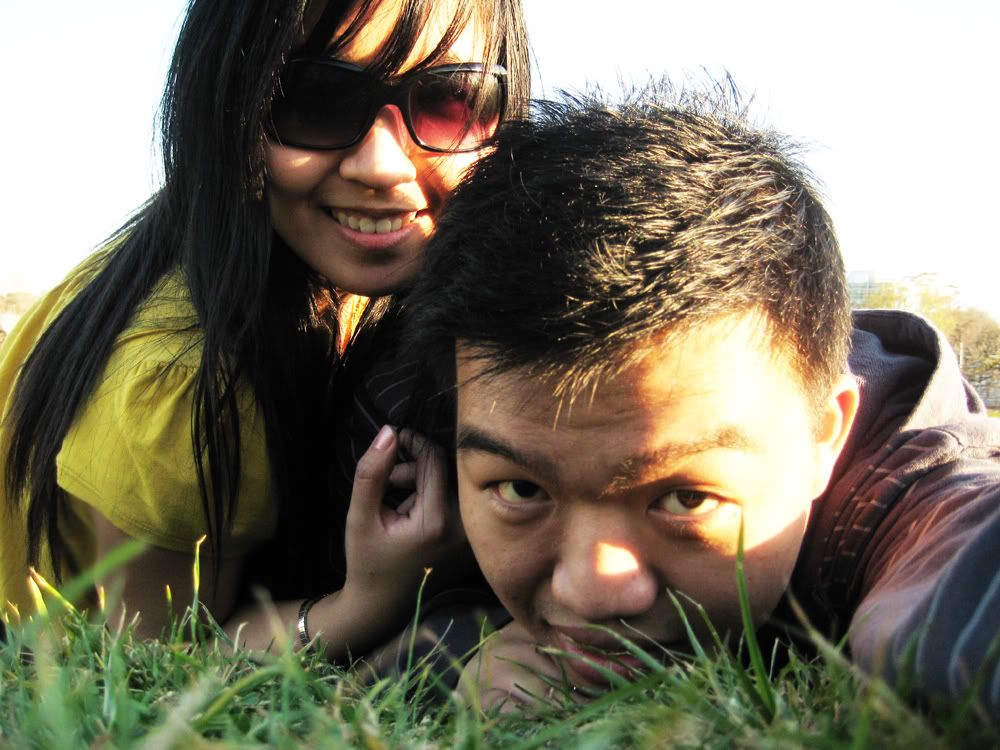 But I haven't felt this contented in Melbourne. :)