A conversation with the boyfriend:
Me:
....bla bla bla... then that day I didn't wear a bra... bla bla bla... when I took off the nipple tape, damn pain.... I felt like my nipples fell off!!.... bla bla bla...
The boyfriend:
*ignores everything else I said*
Why didn't you wear a bra???
Me:
Oh! 'Cause my dress was really low cut... bla bla bla... Cannot wear bra
lar
... bla bla bla... damn ugly... bla bla bla...
The boyfriend:
*gruff silence*
Haha, protective and possessive boys are shooooo cuuuuute. :D
******************************************************

I read up on
one of my recent posts
, and a comment on some old pictures of the boyfriend and I went like that:
"
...you look so happppyyyyyyy in your pics!
"
And it struck a chord in me.
It's
true
.
I not only looked happy in those pictures, I
was
happy.
It's not as if there's anything wrong with our relationship now, or that I am in anyway unhappy with it, but it's just that when you have been together for almost 4 years, out of which almost half of it was spent apart, you tend to take what you have for granted.
And all it takes is a simple statement to remind me,
this boy makes me happy. :)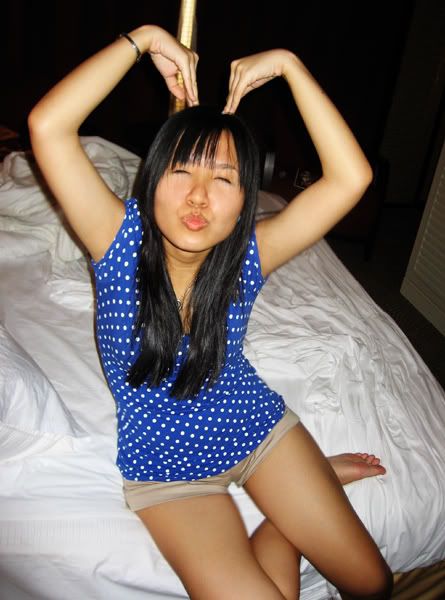 That's a heart shape, by the way. ;)
I love you. :)