I love Camberwell, I really, really do. :)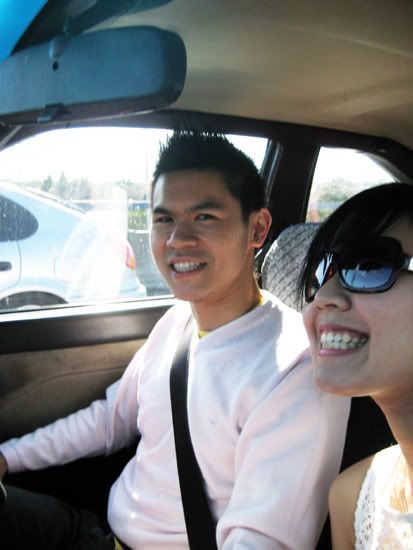 Bernard, the kind soul who has always been fetching us to Camberwell.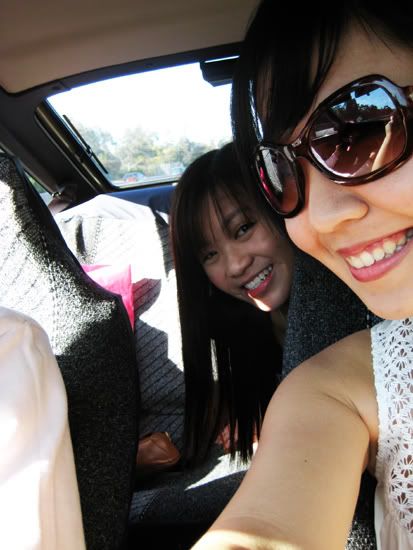 Littlest Smalls.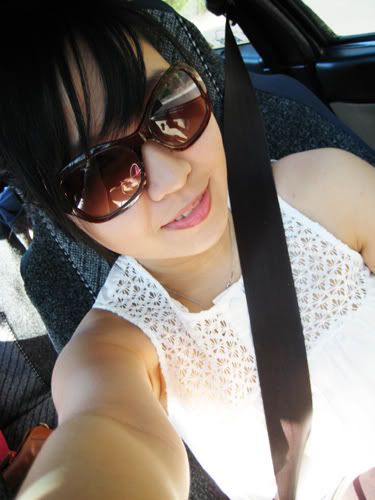 And me. :)
Random pictures at the market: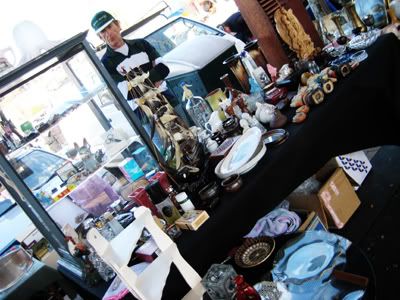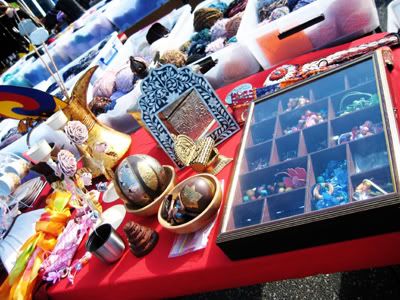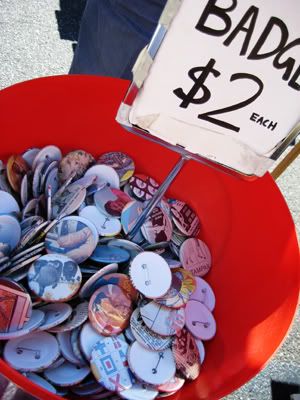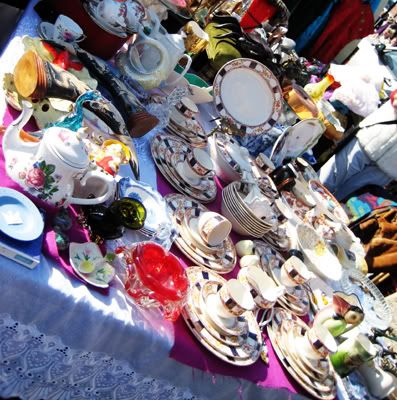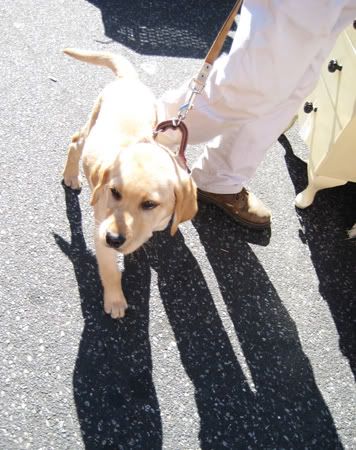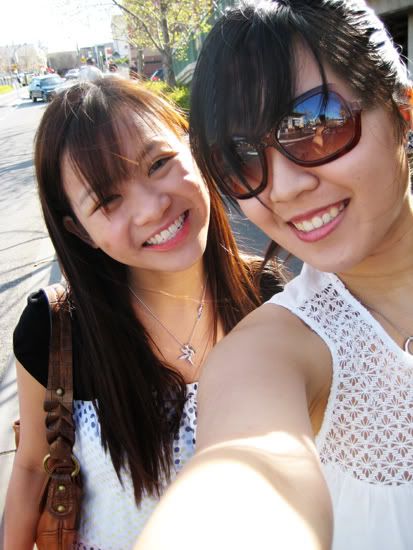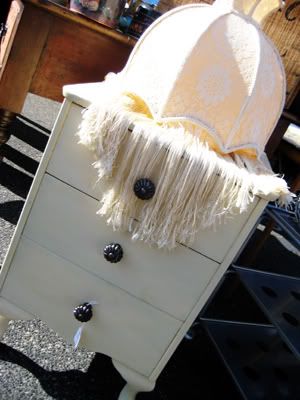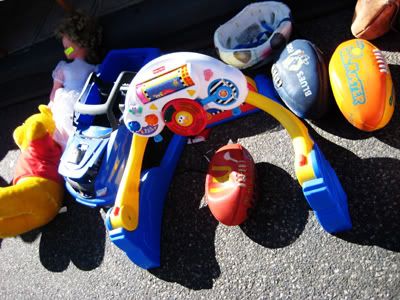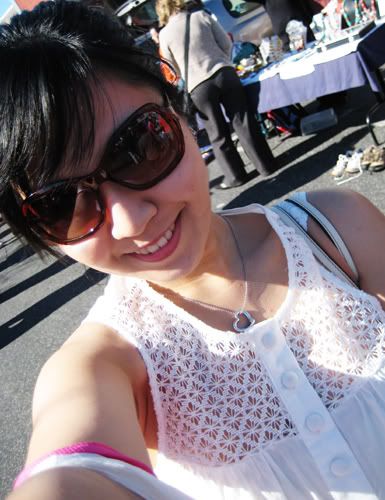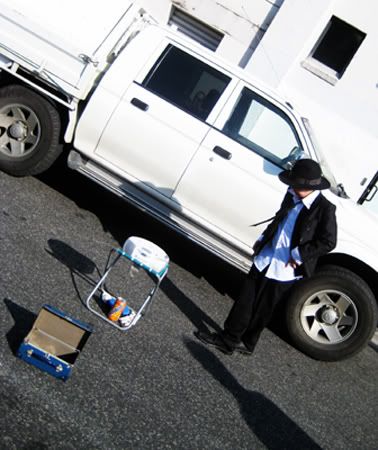 This little boy was performing the moonwalk!
I wanted to take a picture with him, with both of us moonwalking... But I was afraid people would judge me.. T___T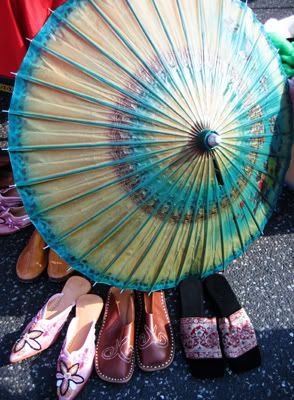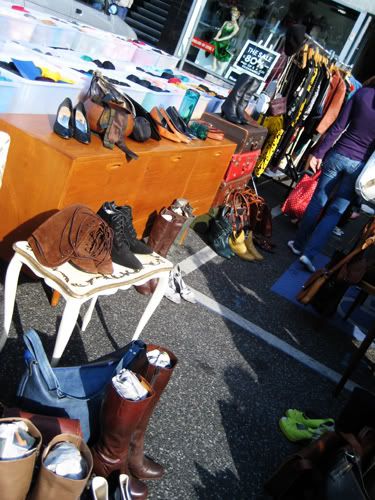 The stall is furnished like a real shop!
LOOOOK! I have skinny armpits! Woot woot! Tae box works! :D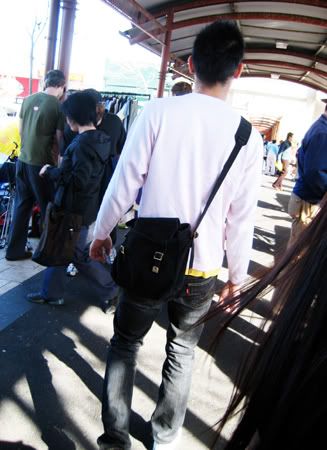 Bernard's posterior. But his backview looks like a VCD seller here. -_-
He's one of the very few M'sian guys I know who wears skinny jeans! ;)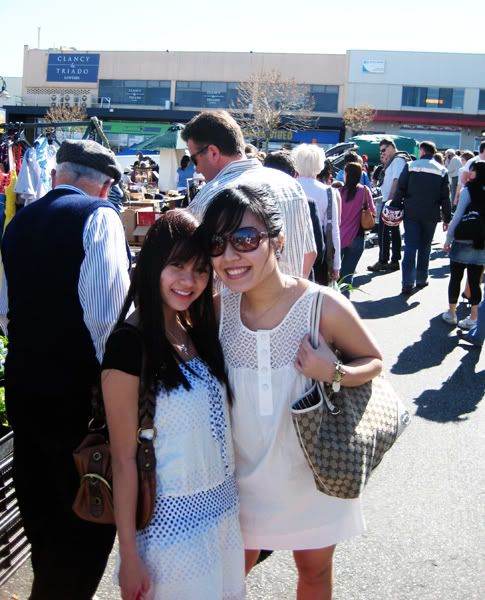 The weather was perfect. :)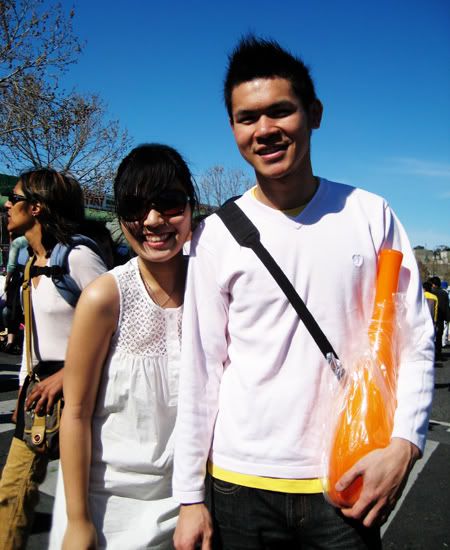 He bought a vase. -_-
And Smalls said that I bought the whole Camberwell! Where got
lar
.
If I did, I would have bought
these
too!
On my wishlist: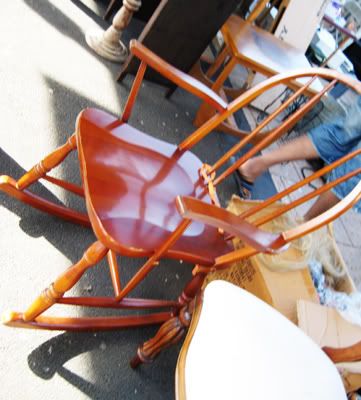 A rocking chair.
I used to have fun at my old house, and I would rock on it so fast until I feel nauseous. -_-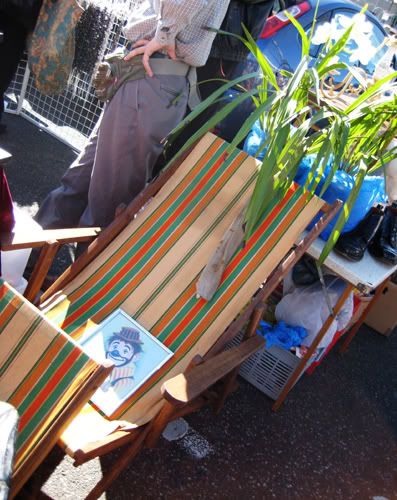 A patio chair. I want to laze in the sun in a bikini, and a book perched on top of my tummy.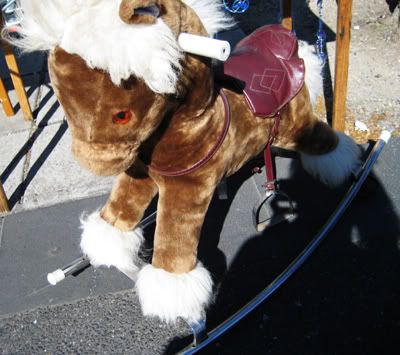 A rocking horse PLEASE PLEASE PLEASE!
Actually anything rocking horse would be nice. I want one on a necklace! :P
And this one here is furry and comes with evil eyes too.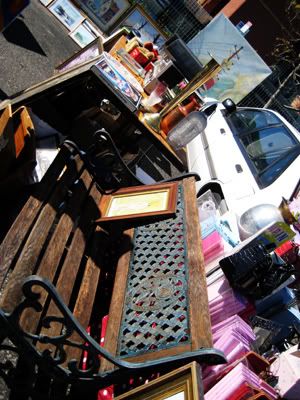 Garden bench, thank you very much.
The boyfriend is coming soon, and I need a love seat.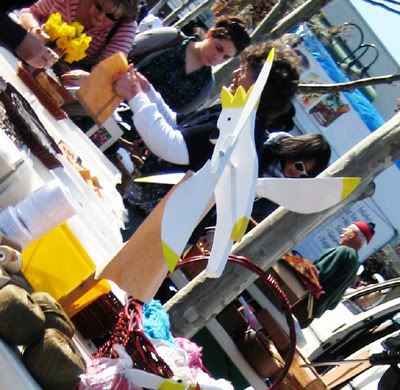 And this bird windmill/fan thingy.
And I had the loveliest breakfast!
Bernard and friends brought us to Flinder's Lane, which has a hidden row of cafes... I love hidden treasures!
And the flatmates have agreed to accompany me there and try them out. :)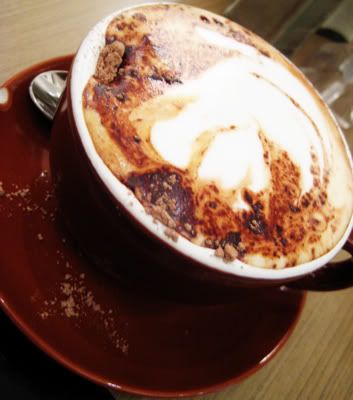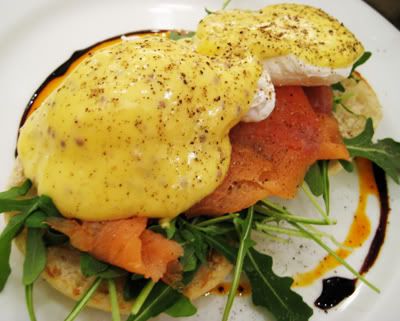 My hot mocha. Poached eggs with raw salmon on English muffin.
Like I said, lovely, lovely. :)
And because I feel that I didn't really snap a lot of pictures of the market, here are some of my buys... ;)
Vintage finds: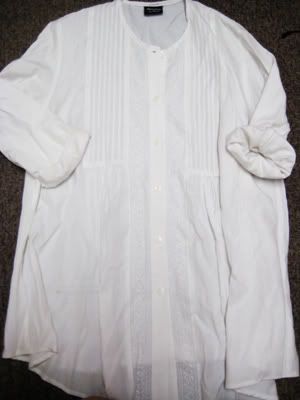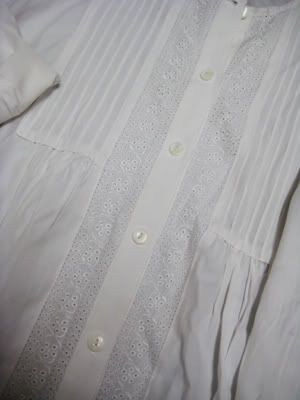 This shirt is way, way oversized... But I tried it on with a tan belt, and it looks cuuute! And it even has little eyelets! :)
Smalls calls this my Jesus shirt. -_-
I am wearing this as a jacket! I think it'll be a cute look. ;)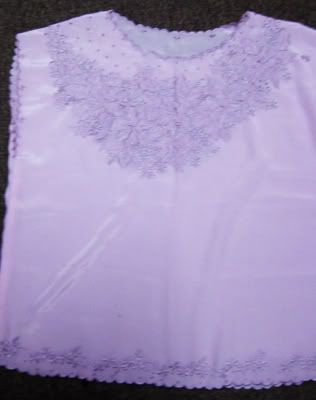 And I have been looking for something like that since forever! (actually since I saw Kate Hudson wearing in Shop Till You Drop Feb' 2007 issue wtf)
Silk tunic? kaftan? top...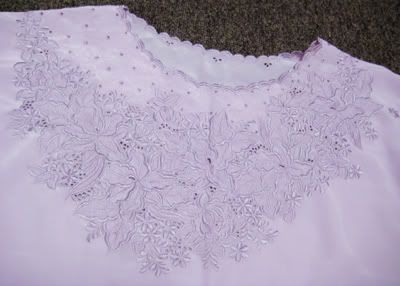 ... with the loveliest detailings.
Sportsgirl was selling theirs for AUD89.95... And I got mine for...
2AUD
. :D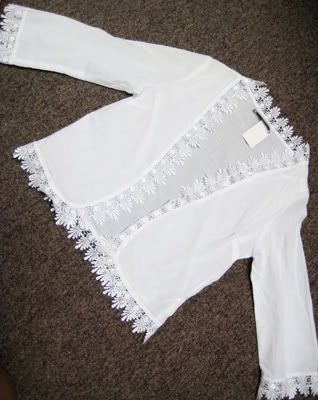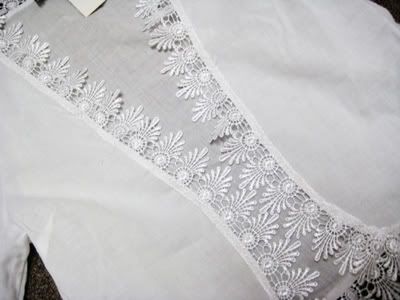 I can wear this as a cardie/shrug... Am also thinking of just pinning it with a brooch, and wear it for clubbing. :P
There are little pearls on the flower appliques! And it's completely sheer at the back.
For days I want to be classy and elegant.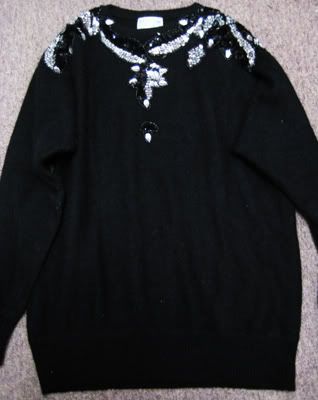 Sequined oversized sweater. The sequin detailing is breathtaking, I am telling you.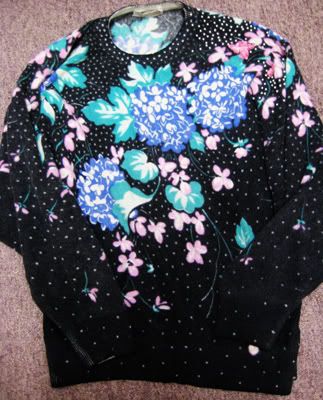 I really really love this oversized sweater! I have been looking for one since forever! It will look super cute with skinnys and ballet pumps. And it's really soft and comfy too! :)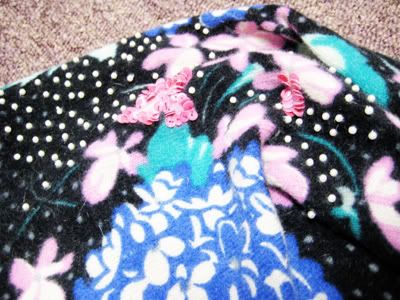 And it has little pearls scattered artistically on it. Aaah, love.
A steal for AUD5! ;)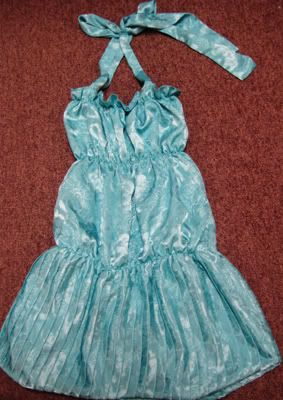 A really gorgeous silk dress, with a lovely fabric.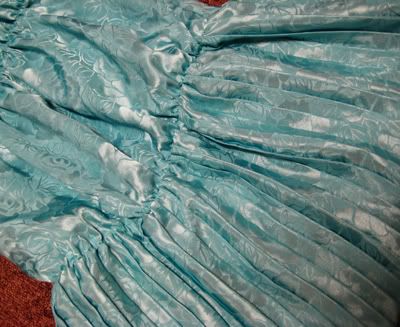 I love the pleating of the bubble bottom!
And my non-vintage buys: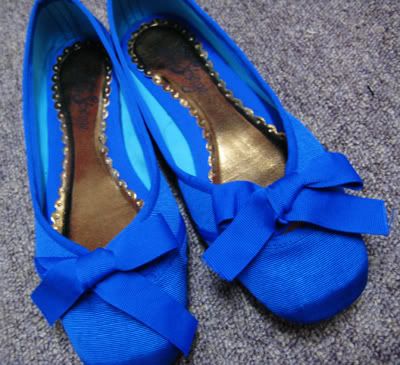 Silk/satin-ish ballet flats.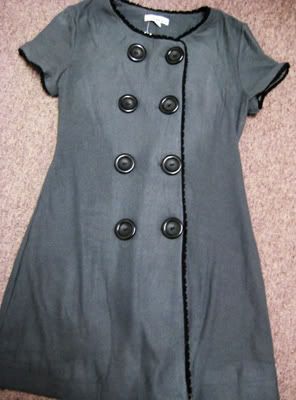 I thought I was going to wear this as a dress, but upon trying it at home, I found out that I could button it differently, and it could be a cardie too! :)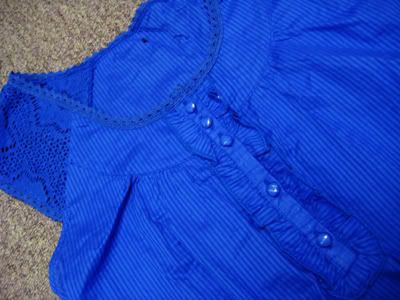 Loving the crotchet sleeves of this top.
For days I want to feel LOUD.
And I am damn sad!
I bought something that I already have! :'(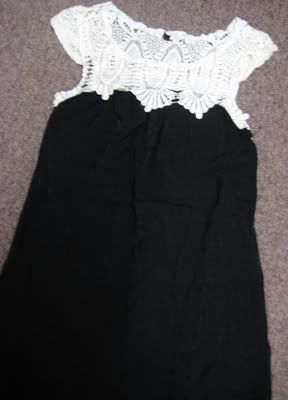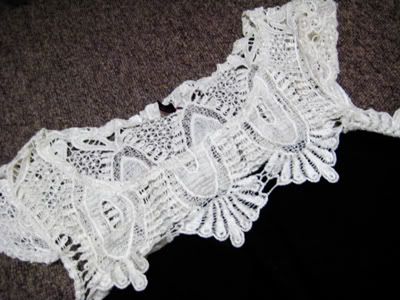 Lovely, lovely dress, but after buying it, only I realised I have the white version! T____T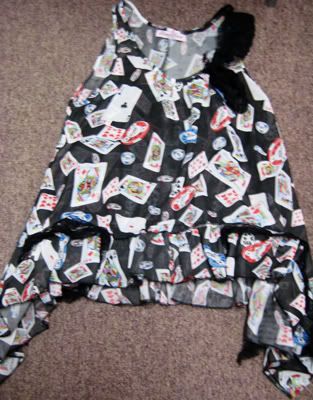 Sheer top with asymmetrical hem.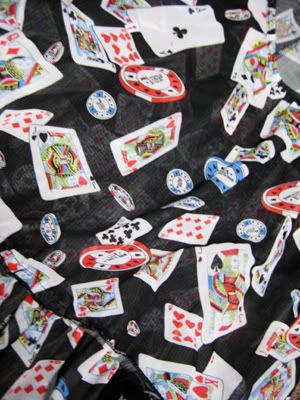 And a really funky print! ;)
When I showed this top to Jac, she told me she just lost money at Crown casino the day before. Oops.
Very versatile dress.
This is a little too big for me! :'(
But it would look so hot if it was fitting-- the scooped neckline, and the curved hemline. But, alas. :(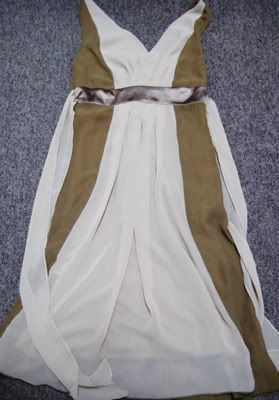 This is not really my style, 'cause I think it's a little mature, but nevertheless, it's a pretty dress.
But it makes me look yellow... Like the Simpsons.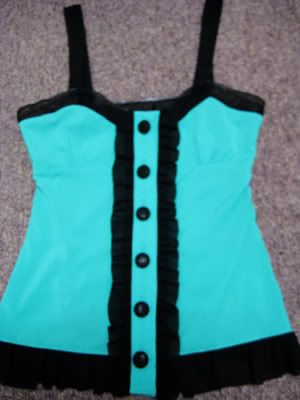 Not just another boring top!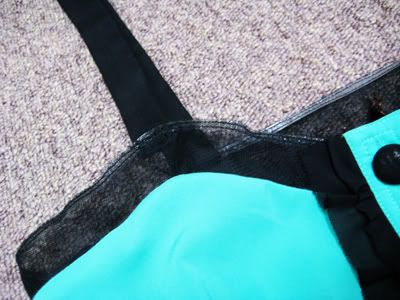 'Cause I like the sheer trimmings. ;)
And two of my favorite buys: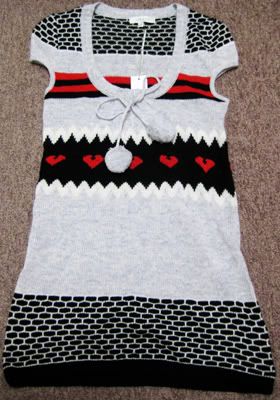 I love the pom poms on this one! :D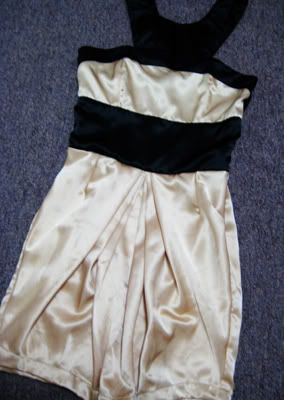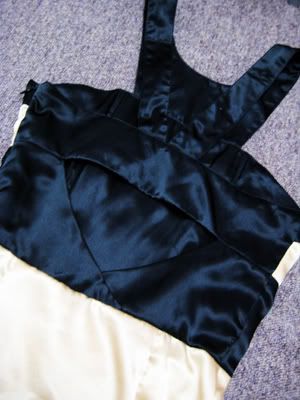 A light gold silk dress... Love the neckline, love the draping of the skirt, love the beatiful back. :)
And I bought so many gorgeous vintage jewellery pieces the last time I went! But I couldn't find the same auntie who sold it this time. :(
But I did find this...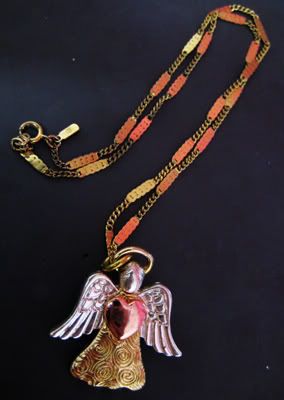 Vintage angel necklace.
The prices of my finds that day started from
AUD1
! I am gooood. :P
I just LOVE LOVE LOVE digging for little treasures. :)
Anyway, as I was saying, Smalls' assertion that I bought out Camberwell is completely unfounded!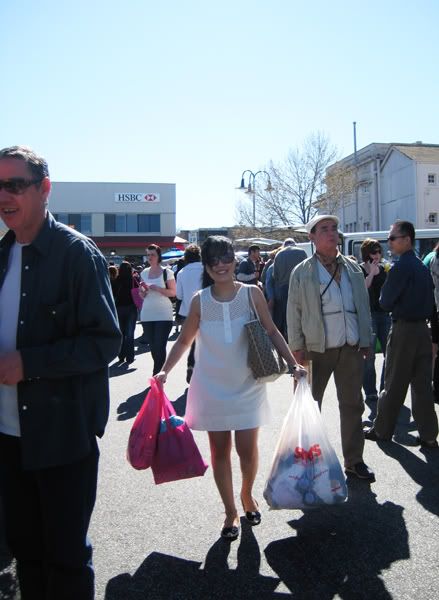 Really waaaaan.