Audrey, you owe me your firstborn and a lifetime of designer bags for the
ugly tag
.
I thought it would be relatively difficult for me to find ugly pictures of myself, as I firmly believe that all ugly pictures of mine came from my before-20-years-old era, because after that, I
blossomed
.
Or so I thought.
And err, before 15 years old, I was just plain
frightful
.

You have no idea how
strong
I am to sift though all things ugly and post them up. T__T
Almost 2 years back, at Dome.
Seen with white latte foam.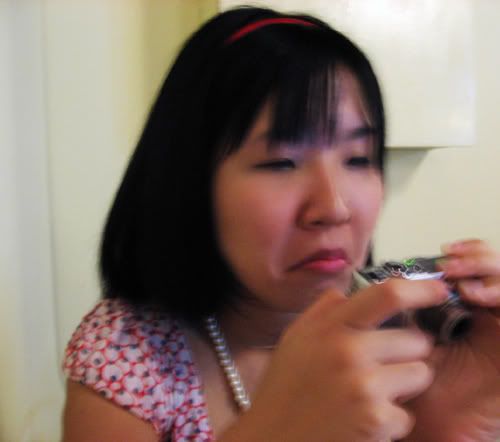 Valentine's last year.
And the reason why the boyfriend and I could celebrate so many Valentine's Days together is 'cause he still stayed on with me even though I look like that. T____T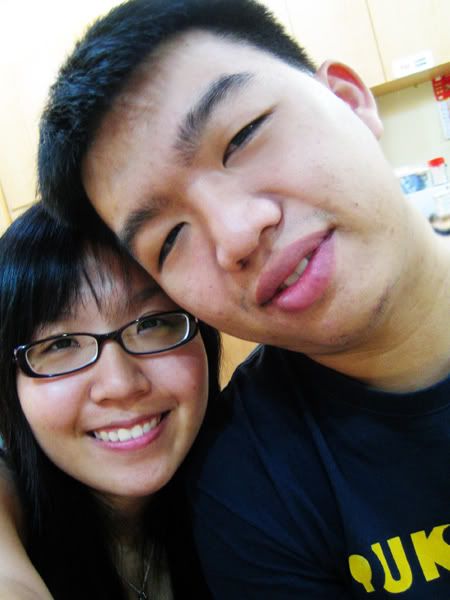 Without makeup and contacts.
DO I STILL LOOK LIKE ME?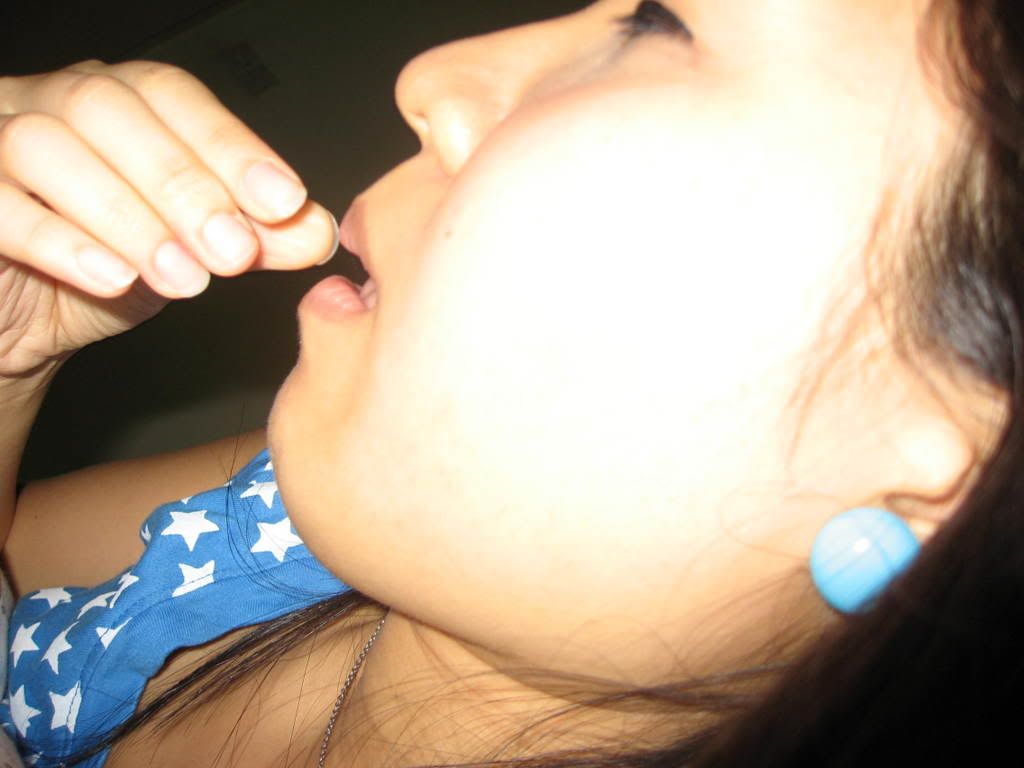 Picking hair from my lips. -_-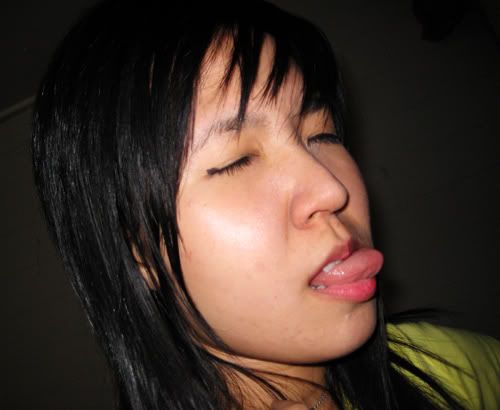 Totally candid, I think someone was trying to take a picture of me, and I didn't want him/her to, and I stuck out my tongue as a form of retaliation.
Note to self: When you don't want someone to take a picture of yourself, cover your face, not close your eyes. -______________-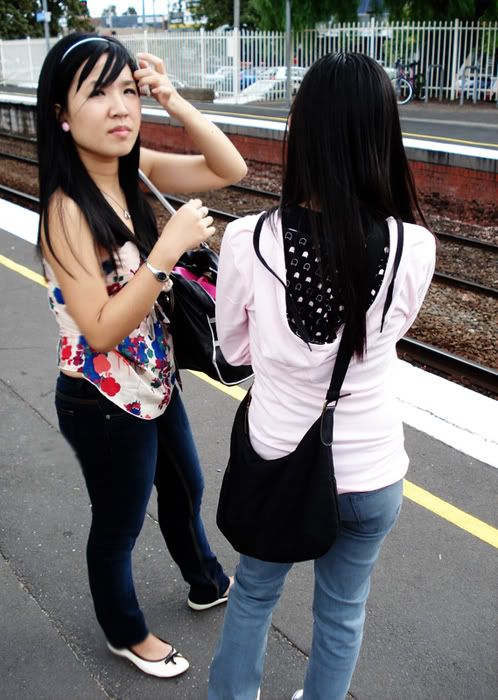 Mey catching me unaware, hence, the pissy face.
At the train station for Moomba festival.
And this is the worst angle! My legs look like they are about 2 inches long.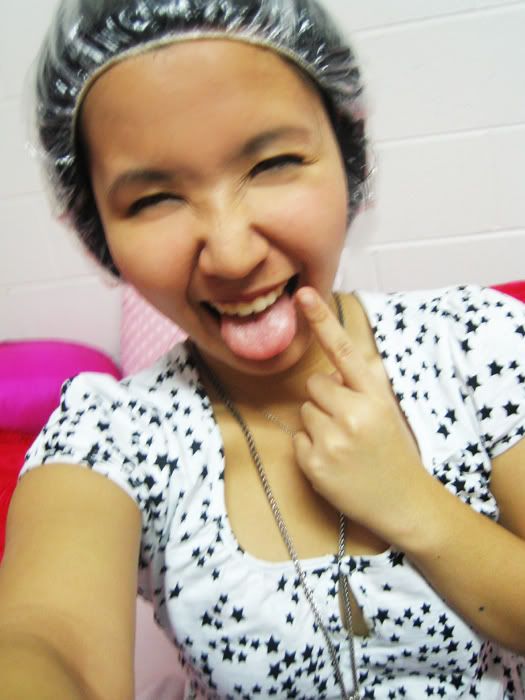 Taken from
here
.
I am ashamed.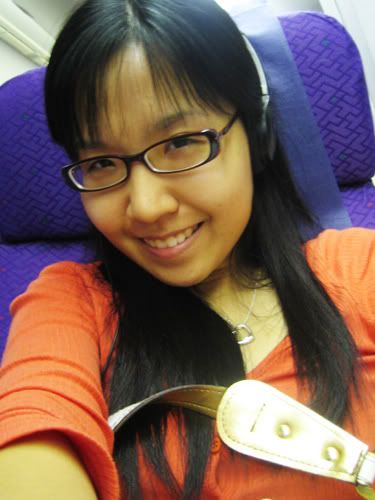 On the plane-- first time going to Melbourne.
Sans make up, and puffy eyes from crying throughout the flight. :(
Okay, I am getting a little emotionally imbalanced now from all the ugly pictures of me, so I am going to betray my friends, and post an ugly picture of Smalls wtf.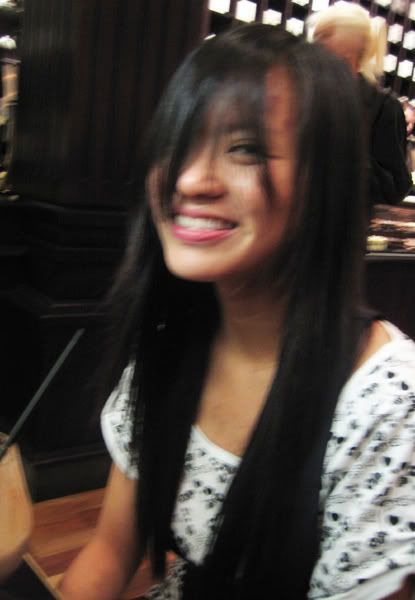 Oh, who am I kidding! She looks so cute here. T__T
Singing my heart out in karaoke. With flared nostrils.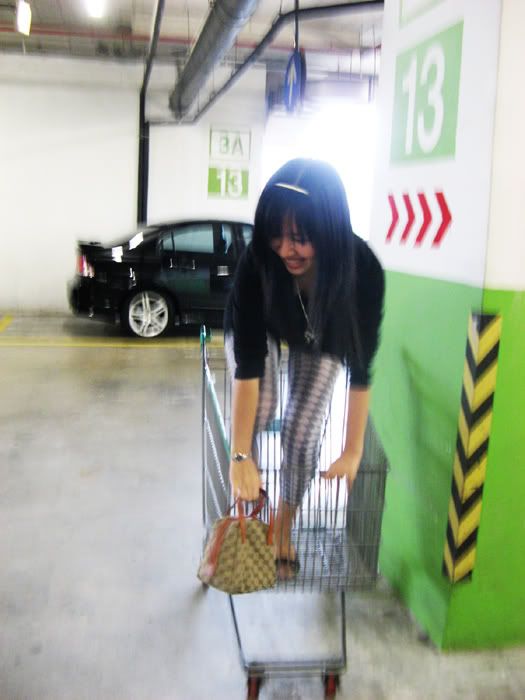 Unglam picture of me clambering out of the shopping trolley.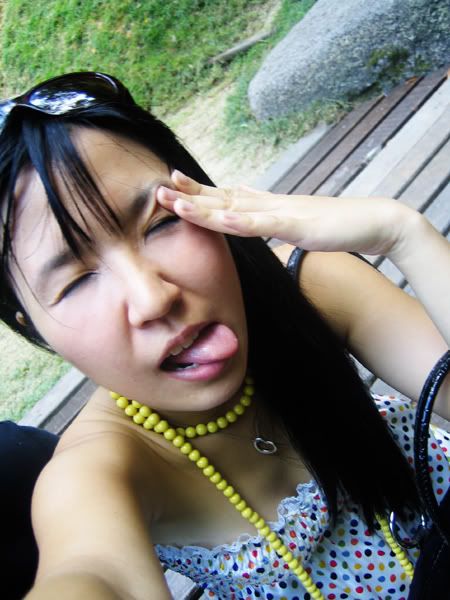 In Penang, exhausted after walking for eons in the Spice Garden.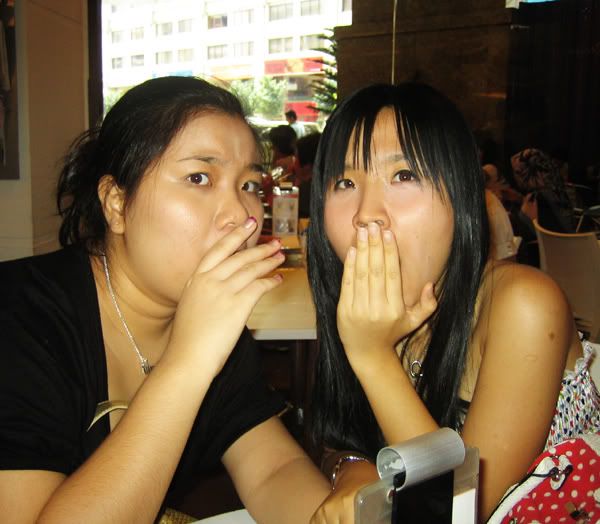 Another flared nostrils picture. Are my nostrils running wild... T___T
Shocked here 'cause Jing offered to pay for our meal at Secret Recipe.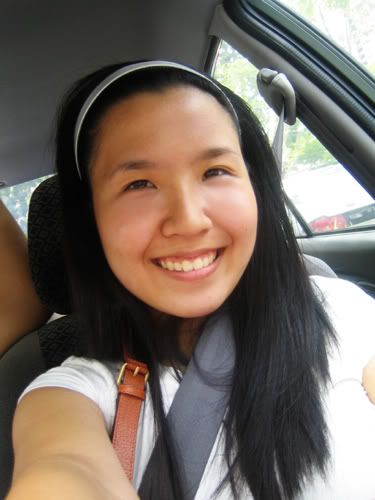 Fresh faced, with hair pulled back.
*brave face*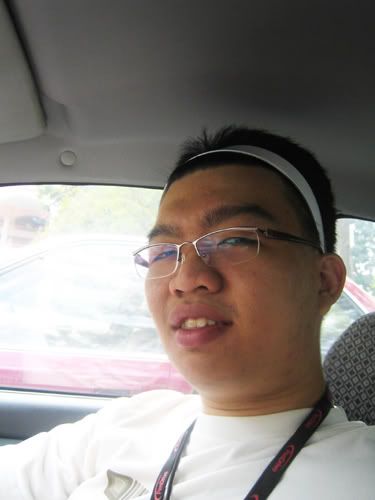 HAHAHA, it doesn't necessarily
have
to be ugly pictures of ME! :P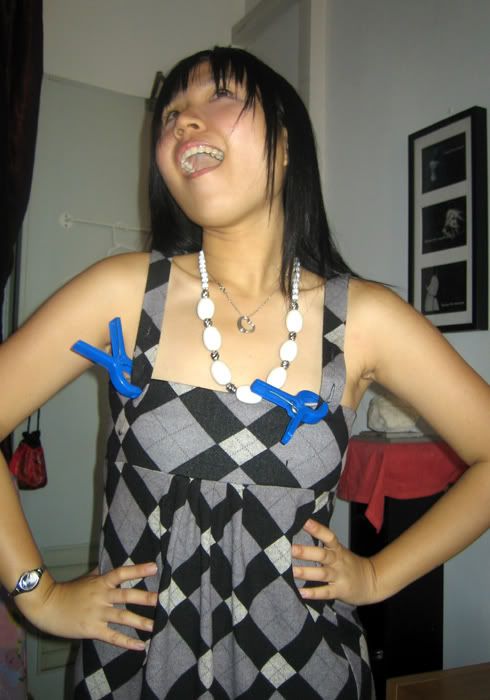 The buttons of the straps of my pinafore came out
simultaneously
, so I came up with the ingenious idea of pinning them with clothes pegs. -__-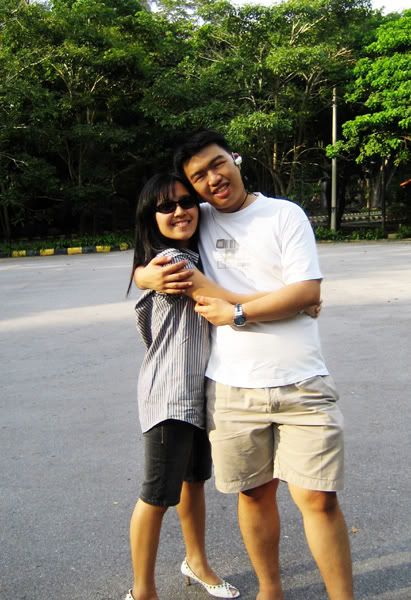 At Kuala Selangor, before going into the swamps. I wasn't wearing suitable attire (I wore a pretty top, I think), so I had to borrow a men's shirt from one of my friends. T____T
It was not my fault k, they didn't tell me we were going to the swamps! T____T
And yes, I wore heels to the swamp, no one had any extra shoes. T_____T
Pre-eyeliner-and-make-up-skills days, plus bad angle.
At least you can see I am a proud B-cup wtf.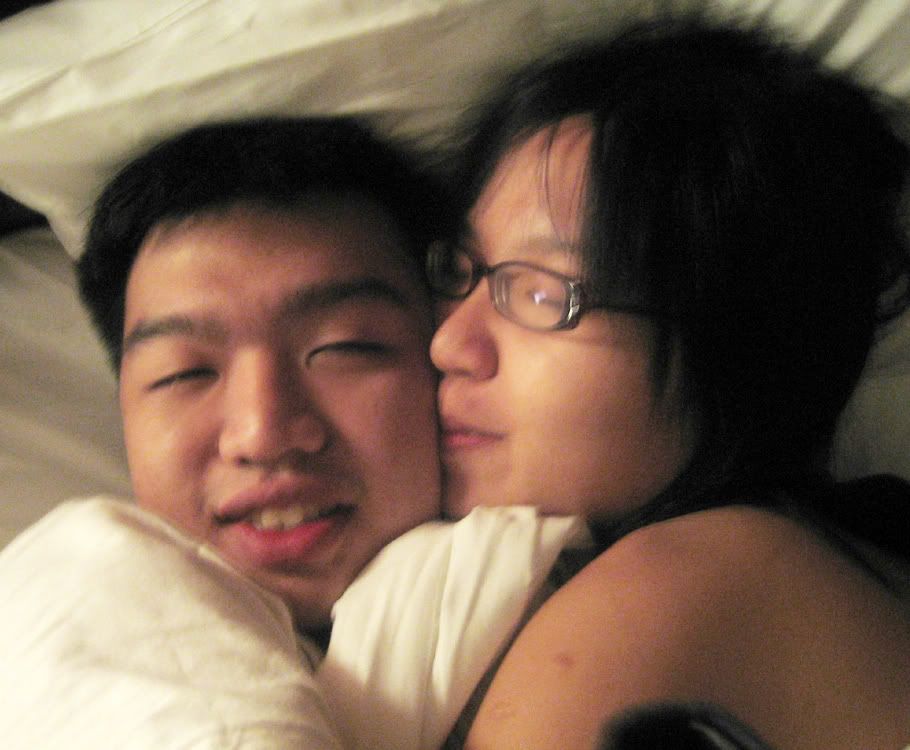 This is about the only ugly picture that I don't mind. :)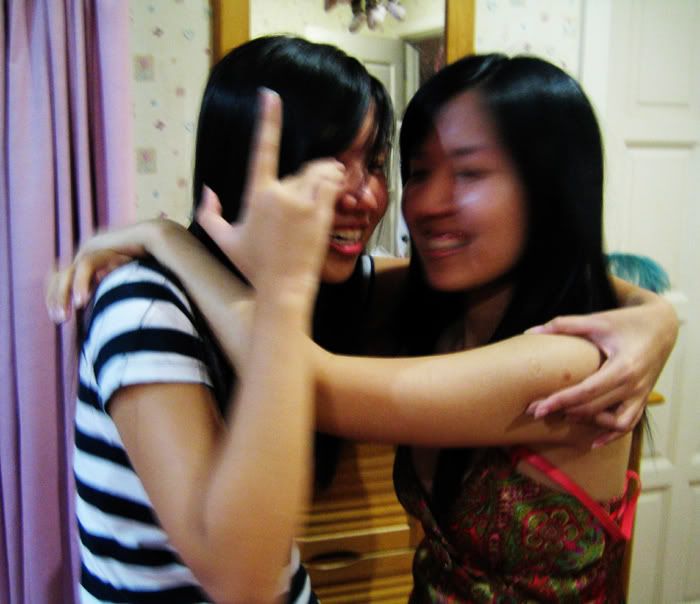 HAHAHA this was
(way)
before me leaving for Melbourne, and it was just one night, where suddenly Jing and I thought about me leaving, and we both started bawling. We didn't know Teeny was catching us on camera. -_-
And YES, those are my bra straps dangling out of my top-- I was trying on clothes before crying, heehee.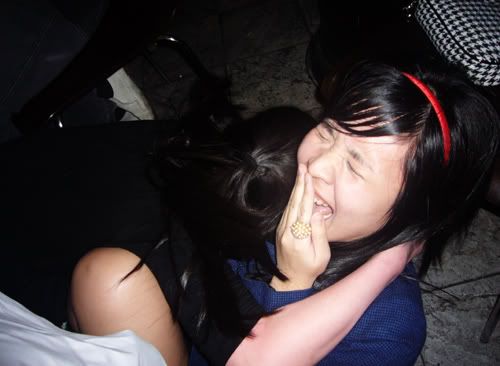 At Equinox recently. Drunken Jin Yin pulled me to the floor, and it was all pretty funny.
Why don't I look pretty when I laugh? :'(
And the
crème de la crème
, the most appalling, repulsive picture of them all...
I WANT TO SET MYSELF ON FIRE NOW. T_________T
Ok, hope you enjoyed that. It's possibly my last post ever, because after this, I am going to fling myself off the cliff.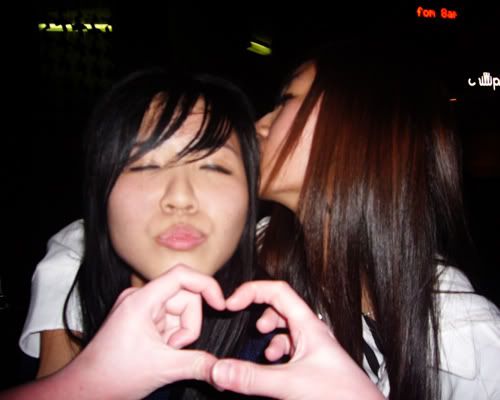 Muahhh!