Or Project get-the-boyfriend-to-Melbourne. ;)
YES, it's finally confirmed! The boyfriend will be coming!!!! :) :) :)
Finally I can immerse myself in the fact that I can see him soon, and just soak myself in the joy and anticipation. :)
You probably won't understand, but we have been planning to get his tushie over here since a few months ago, and there were just let-downs after let-downs-- unapproved leave, him starting a second job, his family trip to Bangkok smacked right during the my semester break (which is the best time for him to be here), him starting his professional papers, his work deadlines smacked right at the end of September, unapproved leave all over... Let's just say that I have been through a roller-coaster of emotions everytime, from the euphoria when we think we could confirm his trip, only to be crestfallen when something evil crops up.
It came to a point where I didn't dare to place any hope on him coming, and I stopped telling my sisters and flatmates that "My boyfriend is coming!!!" (like how I do each time I thought that the trip was set), and even when he was e-mailing travel agents last week to check out airfares and stuff, still I didn't allow myself to feel excited or to look forward to it.
But yea, baby, everything's set now. :D
Some pictures to remind me of him, nyahaha.

Some major boobie show here, I know.. T_T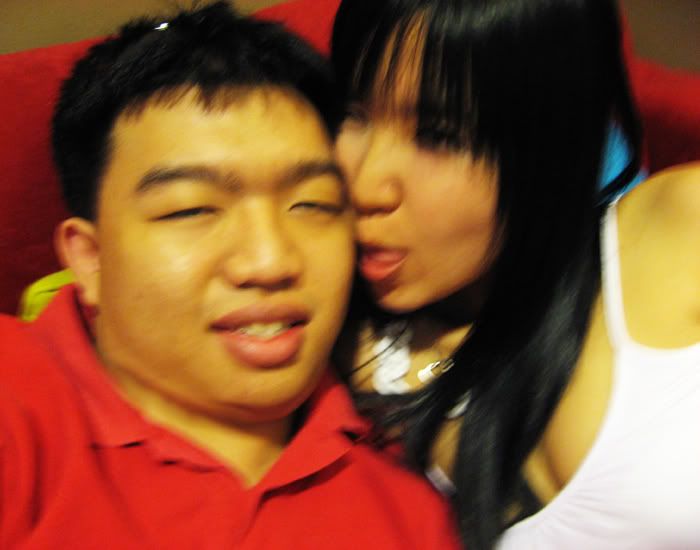 My sexy legs.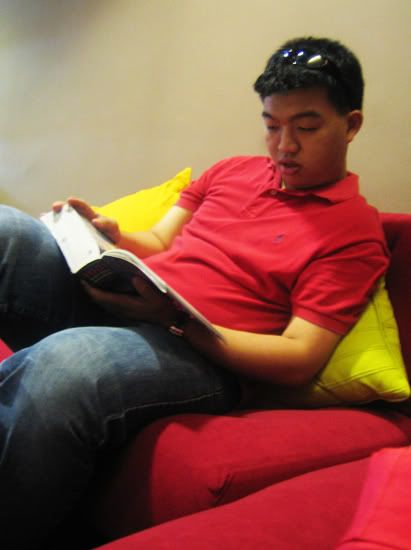 That's my boy! :)
And what I do when he ignores me. T_T
My hair looks like it belongs in a Vidal Sassoon ad here because of the way it curves, HEEE!
And although I am the size of a house here, this pic makes me happy. :)