I can't believe we only Skyped after so long!
And I can't believe it has been a month since I last saw you. :(
Neither could I believe the emotional wreck I became when through the cold hard laptop screen, I saw you talking to me, all huddled under your covers.
The
covers which I used to snuggle under with you.
I am sure you didn't believe that I would tear right? ;)
And I bet you didn't expect me to hold up my webcam and slowly turn it around, to give you a 360 degree-view of my room, and telling you to be sad, trying to make you cry too! :D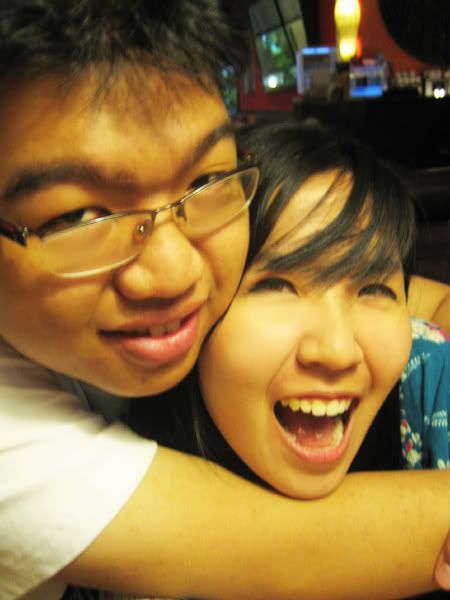 Sigh, how
la
, after 4 years, I am still just a big sap.