Mey posted a
shopping tag
, and here's her description of our shopping styles:
Smalls

- If it's expensive and branded, buy it.


Jaclyn

- If don't have sufficient fund, still buy it anyway.


Hui Wen

- If it's cheap but looks expensive, expensive but looks gorgeous, just buy the whole shop!
WHERE GOT
LAAAA
.... T___T
****************************************************

Hellooooo, everyone! I am going for a HAT PARTY tomorrow! A hat-themed picnic party, to be exact! :)
And yea yea, I know it's the exam period bla bla bla.
You think hat parties come around often is it????
So anyway, obviously I have to shop for a hat RIGHT? :D
Hell be scorned if I am going to wear my winter beanies/beret/trucker cap for a hat party! -__-
It's the Melbourne Cup (horse race, for the uninformed) soon, and it's a tradition for everyone to dress up and wear all sorts of hats and headgears, thus, hats are in abundance everywhere! :)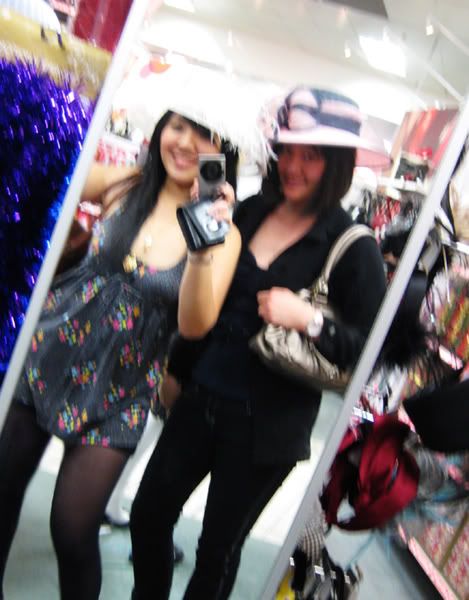 With Victoria, who along with me, said "Screw the exams, I am finding myself a hat". :P
And in care you are wondering, all my other flatmates aren't coming to the hat party, because they want to stay in and study. :'(
Why do I look like I have the crazies here! T___T
Here's a clearer (and more sane) picture of me in the hat!
I thought this hat is quite cute, albeit the fact that it looks like a
songkok
with a phoenix tail.
At least it's something unique! And I can so imagine wearing a cute LBD (little black dress), and silk gloves! And pearls! But then I would be overdressed for the picnic
la
.
And the more I look at this picture, the more ridiculous I look. -_-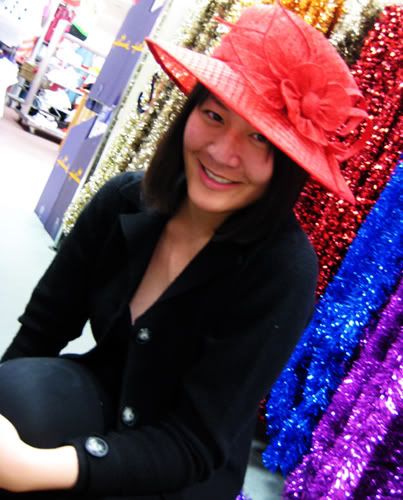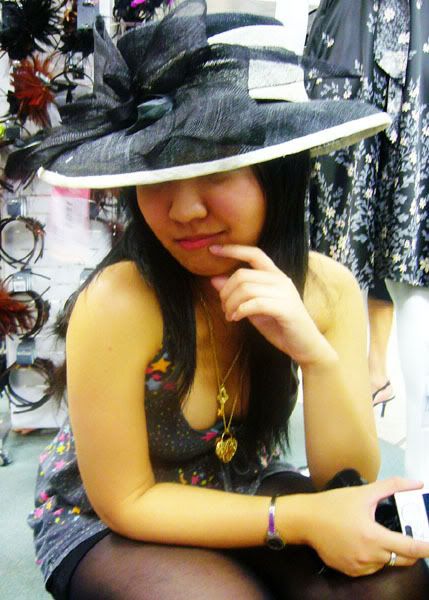 CFM hats wtf.
And if you need to ask me what is CFM, you are an I.D.I.O.T
And we went to Pancake Parlor again!
Everytime I am in Chadstone, I seem to gravitate towards it. -_-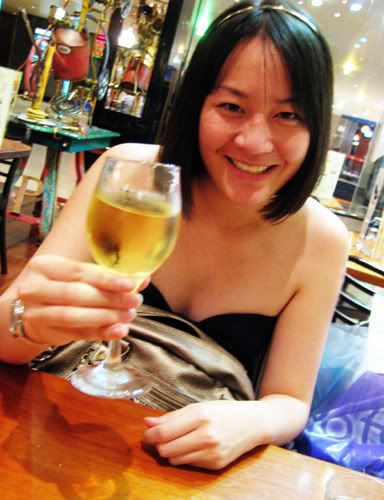 Victoria had WINE!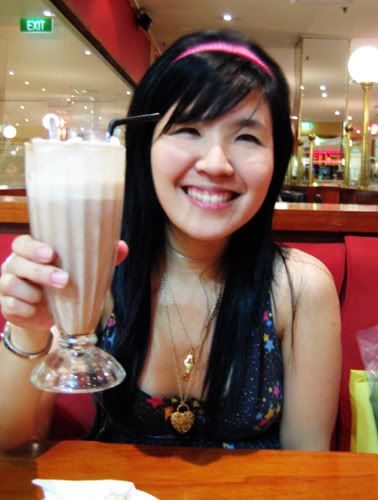 ... and I had an iced chocolate. -_-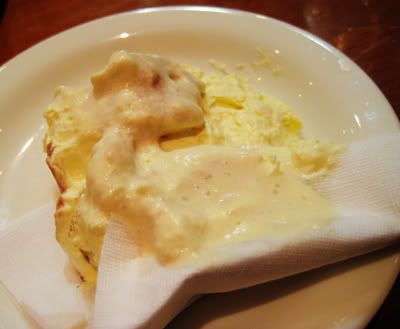 Whipped cream from my iced chocolate!
The drink is sinful enough, I don't need the extra calories!
*self-reassuring*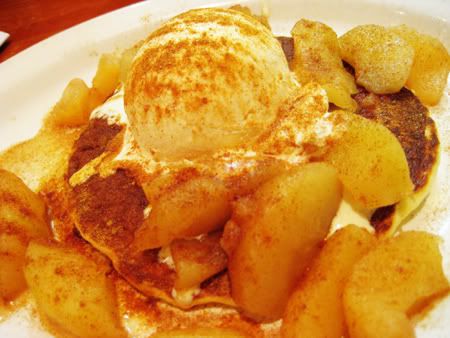 Our dessert: Apples and cinnamon with pancake and ice cream!
We had such a filling dinner-- can someone please explain to me why I am so hungry and craving for a juicy burger and fries now? :(
Anyway, I can't wait for tomorrow-- even the weather is predicted to be warm and sunny. :)
Are you curious to see what hat I am wearing tomorrow??!
It might be a tudung wtf.

Wheeeee!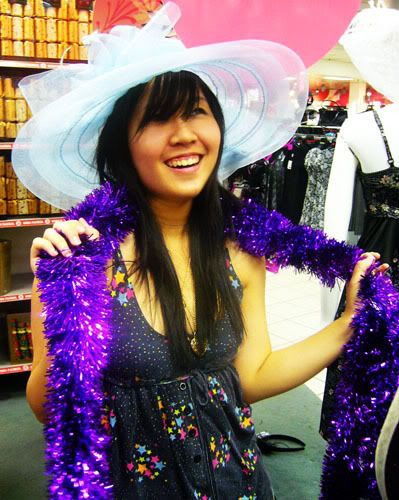 So long, bitches!