Can you see it? Can you see it?
My blog is
revived
! *dramatic sigh*
And therefore I must celebrate with pictures, heehee.
Any excuse to post pictures la. :P
Girls' night out in the Chocolate Buddha on Friday. Long overdue because Jac has been perpetually swarmed by assignments since the beginning of the semester wtf, and well, let's just say that it hasn't just been
us girls
for a really long time.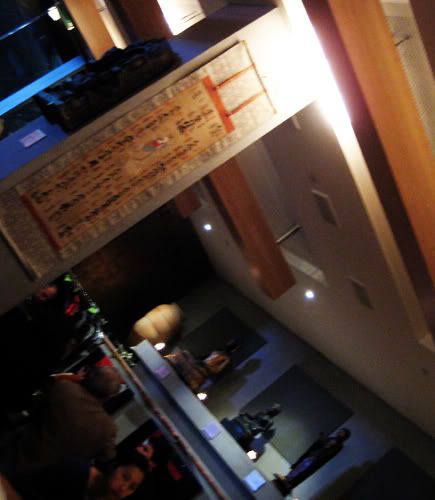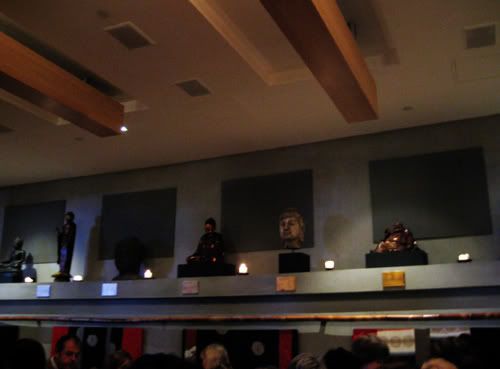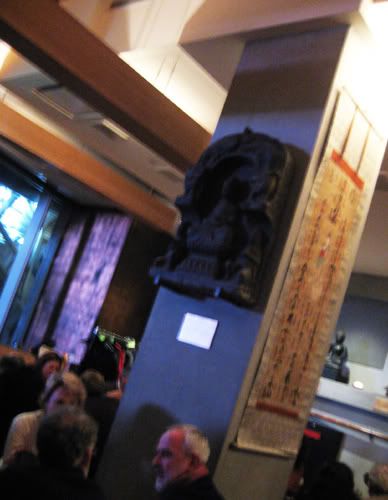 The Chocolate Buddha does not serve chocolates, though we thought so at first too. -_-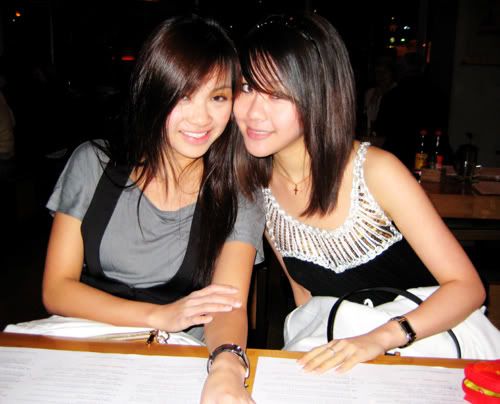 There is nothing better after than a long hard day's of work (I went to one lecture wtf), than to dress up amidst frenzied girlish chatter and just chill and be with wonderful company. :)
And my hair looks like a shaggy mutt's tail, because I curled it by myself. T___T
Usually Jac is the one who curls my hair lovingly, oh Jac, with her nimble skillful hands wtf.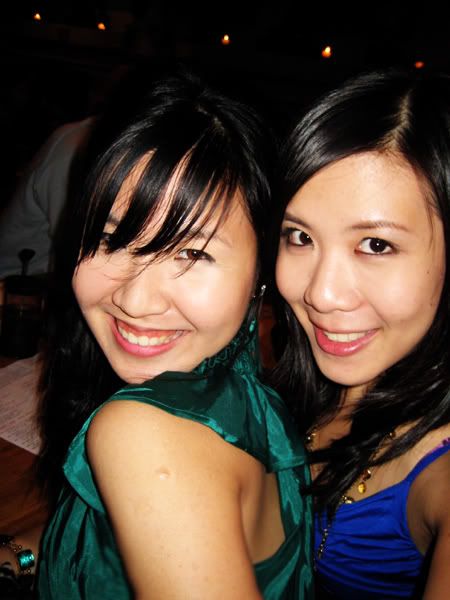 Usually the person who sits next to is coerced into a lot of camwhoring. ;)
And tada, mystery unraveled!
Chocolate Buddha is a Japanese restaurant. :P
So you notice that I am the with the most food? :(
I had chicken, tempura, rice, miso soup, sashimi, and sushi.
Why am I so greedy... T___T
And Smalls, Mey and I moved on to Brunetti for desserts after that. Interestingly enough, Jac who promised us her arm and her leg and LV bags for each and everyone of us if she ffks that night, didn't come along, as she has some other function to attent. *cough cough cough*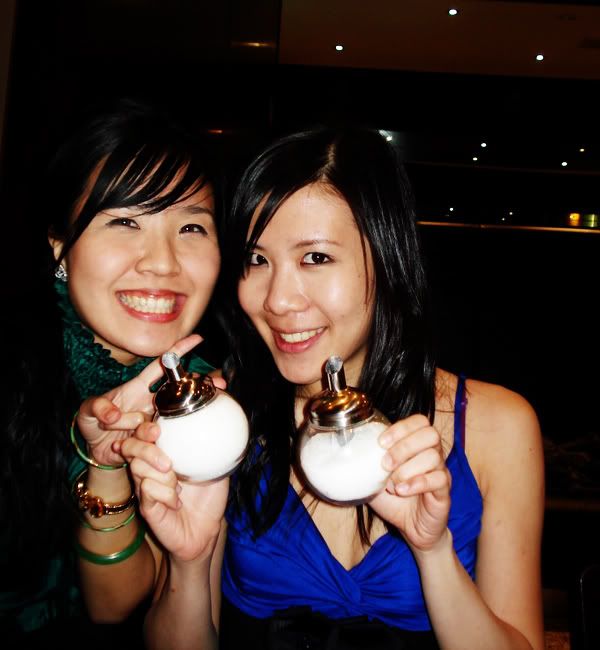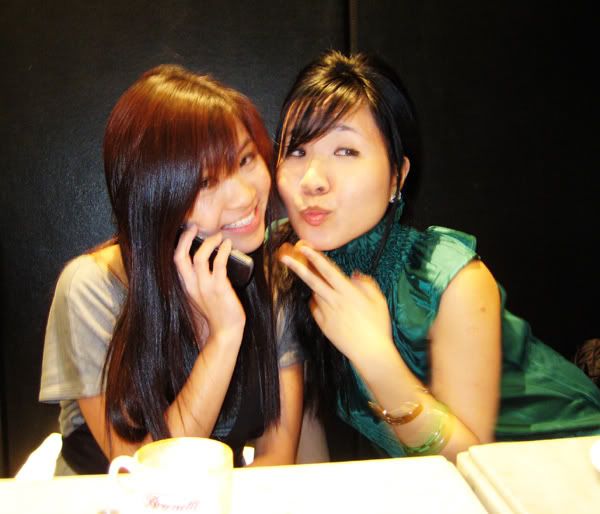 At Brunetti. I have no idea why the peace sign was my coolest accessory that night. -_-
And pictures of girls about town: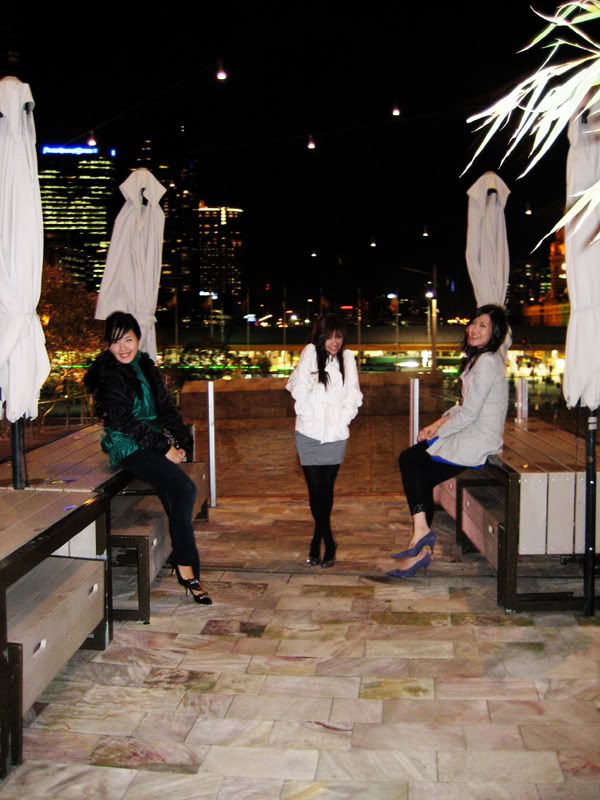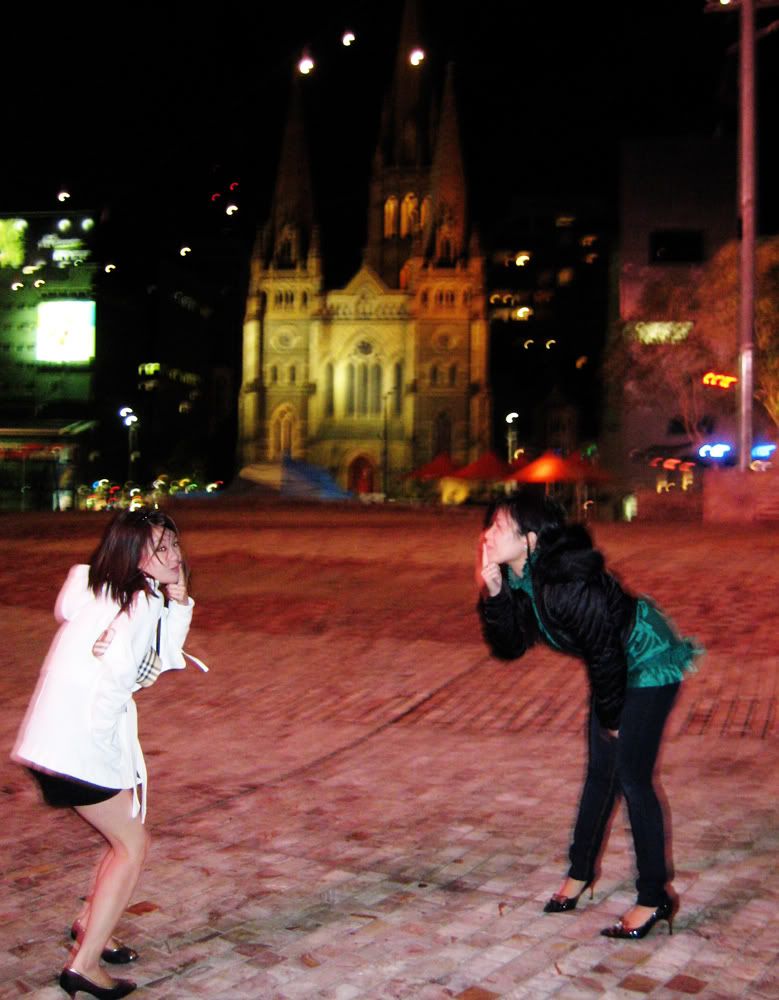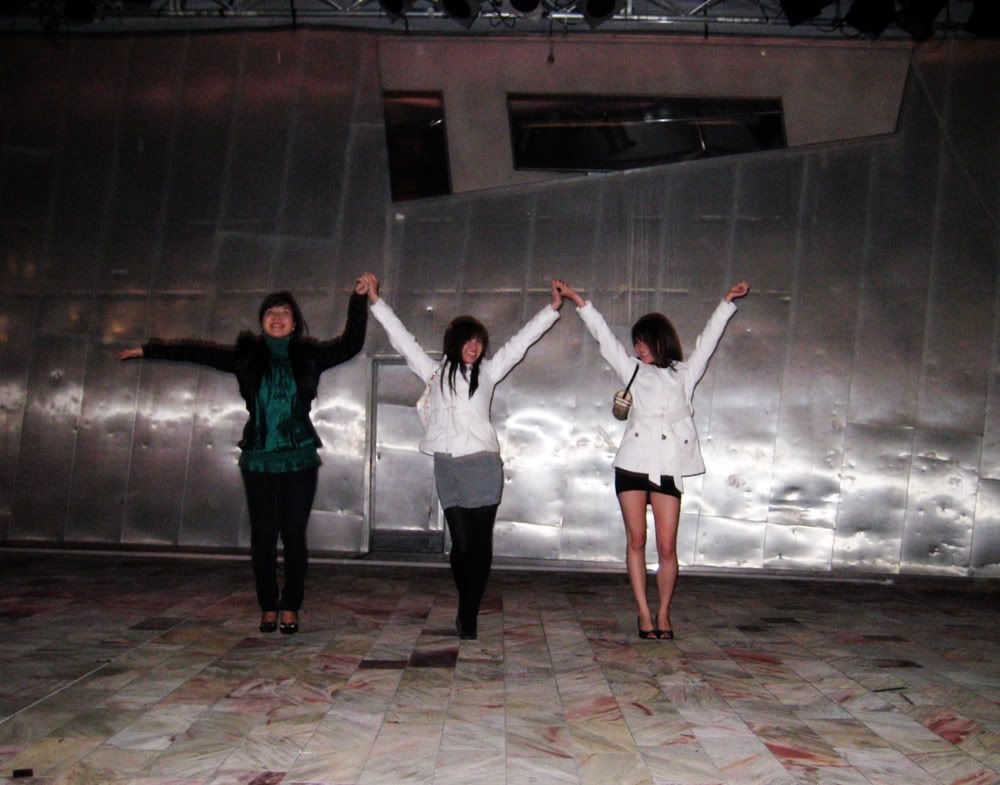 We were actually on a giant stage that they have set up on Federation Square! :D
On a side note, don't you just love happy candid pictures? :)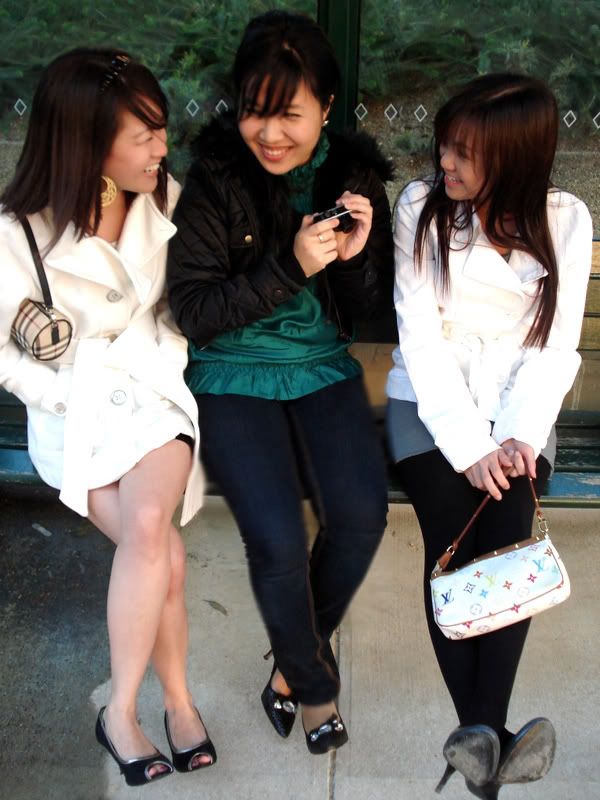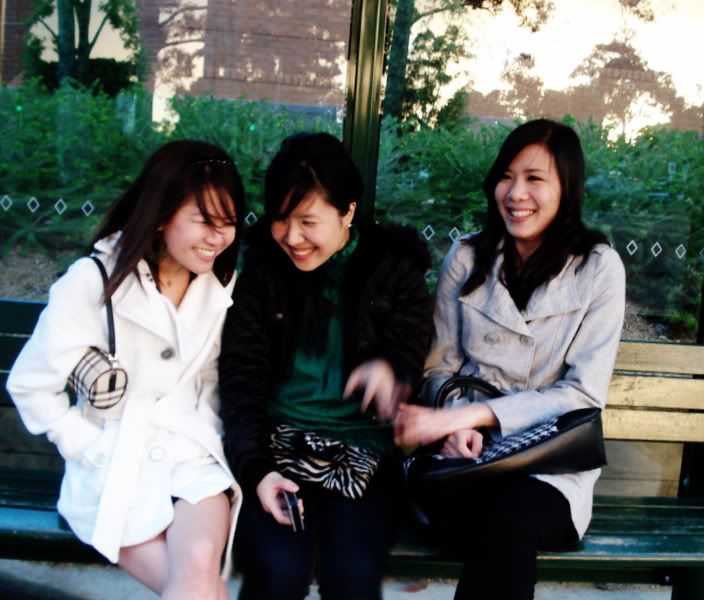 Of course you can't tell that I was actually telling a racist joke WTF.