You:
You're smiling now!
Me:
*trying to stop smiling, but failing miserably*
No, I am not!
You:
Yes, you are!
Me:
How you know!
You:
'Cause I can hear you smiling!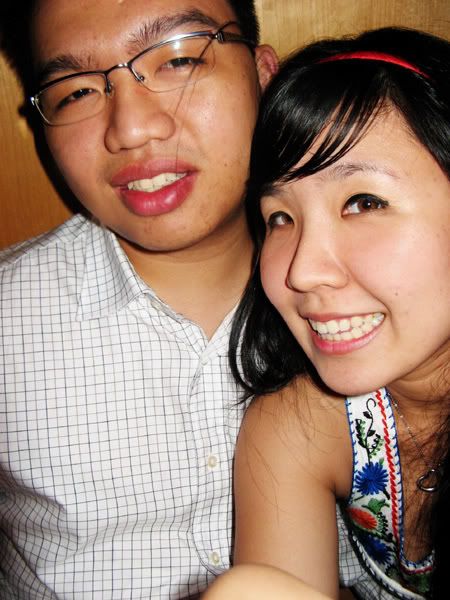 Haha, so cute, I have one piece of hair hanging on your glasses! :D
I am just smiling thinking of our phone conversation just now.
Can you hear me? :P