*edit*
I am so sorry, I didn't know the bandwidth of my pictures were exceeded, 'cause the pictures turned out on my laptop fine! -__- Anyway, problem rectified! :)
Caribbean Market on Sunday was kind of a disappointment, because a market it was, but a
flea market
, it wasn't. :(
It was more like Victoria Market (or Paddington Market in Sydney), and though there was plenty of things to see and browse through, it wasn't a vintage clothes haven like Camberwell market is.
But not that we are complaining. We took a lot, a lot, a lot of fun pictures to compensate! :P
As we always say, the four of us are self-sufficient, hee.
In the car with Jac.
We were both wearing vintage-y dresses to suit the occasion! ('cause then, we still thought we were going to a flea market) :P
And I think my skin looks glowing-happy in this picture!
I think it's 'cause of my new MAC foundation. :)
Acting cute is our prerogative.
This is how I would look like with short hair, haha!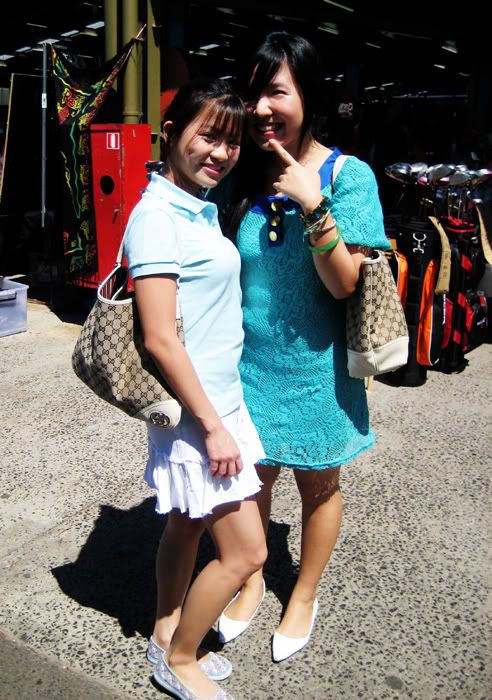 Below-5-feet and Above-5-feet.
HUNGER!
Egg tart for me, and cheese stick for Jac.
I haven't had egg tarts for so long... T______T
I want to eat dim sum and gobble up egg tarts... T_________T
We got bored of the market after awhile, and we entertained ourselves.
Oh boy, did we entertain ourselves well! ;)
I present you, editorial shots, flat-hair-flat style, HAHAHA.
Goodies for sale.
We just started hogging the stalls! :D
Sun-kissed.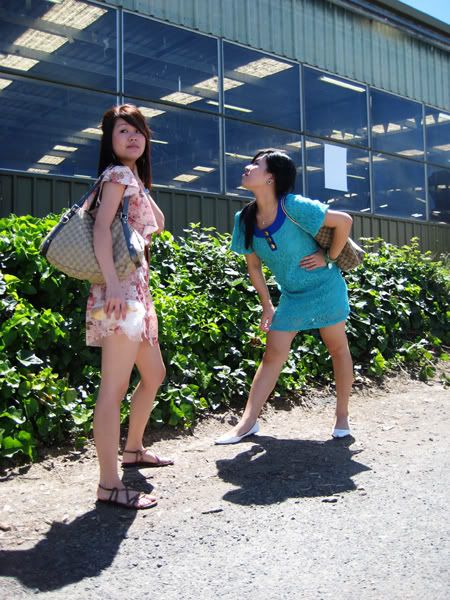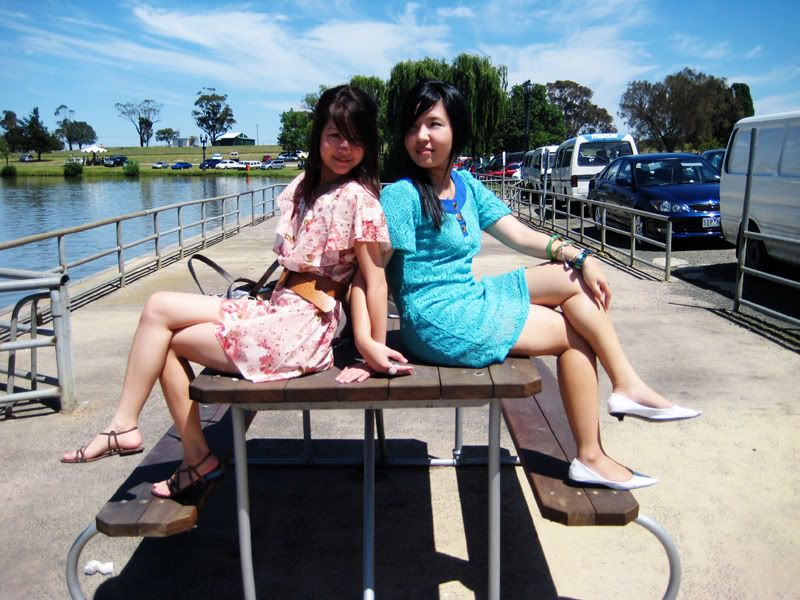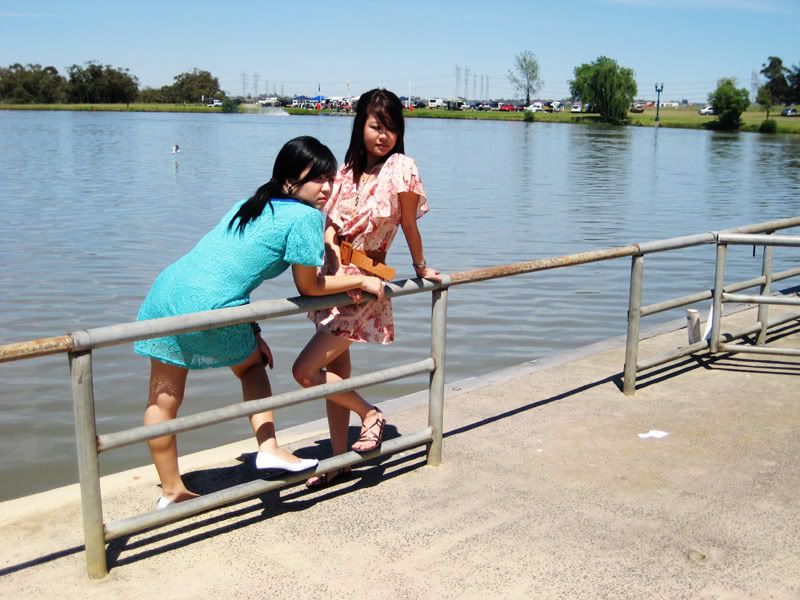 We have SO SO SO many more "ANTM" shots (open quotes are deliberate), and I think we upped our camwhoring skills on that day itself. :P
Look me straight into the eye and tell me that this doesn't look like a giant penis!!!
It's actually a rock-climbing wall. ;)
And Mey bought strawberries, and we were pit to the ultimate test-- berry seduction. -_-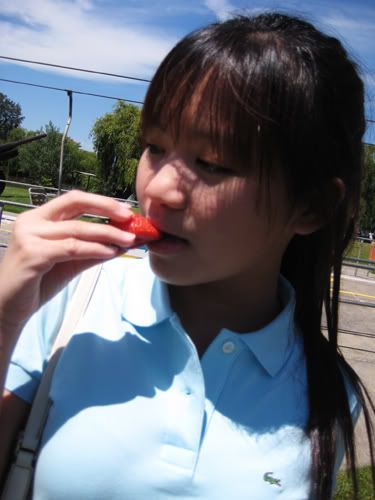 My shot was super couldn't make it, so I present you with my replacement...
I am sorry I have to tarnish your eyesight, haha!
He loves me... He loves me not...
I will get a LV bag... I will not...
The Japanese Garden. Absolutely beautiful.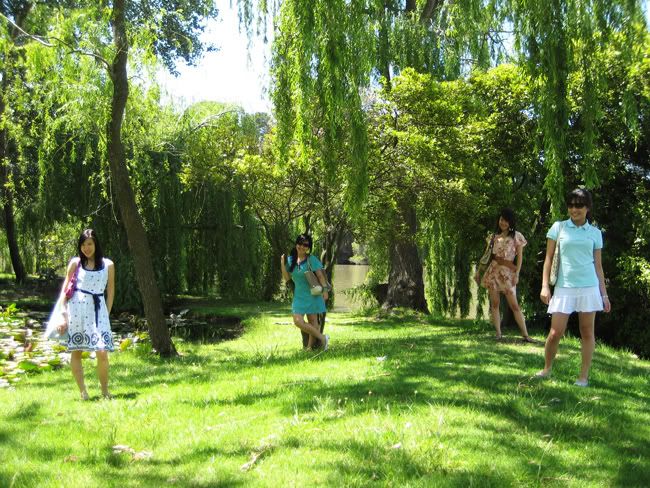 I swear, this is a scene straight out of an Enid Blyton book!
Magical woods... I almost expected to see little pixies and imps peering out of the trees.
Looking for brownies and gnomes.