*edit*
It wasn't until Jac told us that she would be moving out on Wednesday (while we are in Gold Coast) that I realised that tonight is her last night in the flat.
Which means that tonight is the last night that all four of us would be under the same roof.
When we come back to the flat next week, we would not only come back to an empty home, but a home void of one of
us
.
The thought breaks my heart, and I think I just lost a chunk of it at the thought.
After tonight, Flat Hair Flat, no more.
Who's going to stop these tears from falling.
*********************************************

Wow, the past few days have just been so draining! Ever since I kissed my exams goodbye, it has been a whirlwind of activities-- high tea, karaoke, beach, Mey's costume party, sexpo (sex exhibition!)... And Gold Coast tomorrow!!!
I haven't even done my laundry and packed...
And everyone knows that we need time to ponder and mull over what clothes and outfits to bring, to cater for every possible situation...
And we have to leave for the airport at 7am tomorrow!
How am I going to have enough energy for Gold Coast... T___T
And I am kind of nervous about the Gold Coast trip...
Last year around this time when we went to Sydney, I lost my (new) mobile phone on the first day itself. And during my recent ski trip this semester, I lost my mobile phone too (but a kind soul found it and returned it to me).
And in Sydney, my friend dropped my camera into the sand, and it went bonkers; and it cost me RM400 to fix it!
Let's just pray that my trips aren't jinxed. T_____T
Anyway, pictures that are premonitions of things to come in Gold Coast!
Beaches, sand, sun, bikinis, sun screen!
Surfer's Paradise, here we come! :D
We headed to Frankston beach on Thursday, because St. Kilda is overrated and dirty!
Pimpin' our ride.
Having the whole bus to ourselves!
Jaclyn and I. AND SO MANY HOUSEFLIES.
I HATE SUMMER. Because flies come out to play! RAWWRRR!
Making through life on the tracks.
We risk life danger for camwhoring!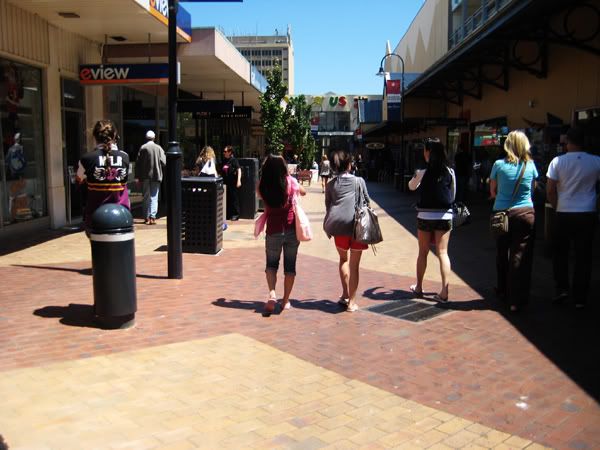 Frankston town.
We put off going to the beach because we got distracted by the shopping! :P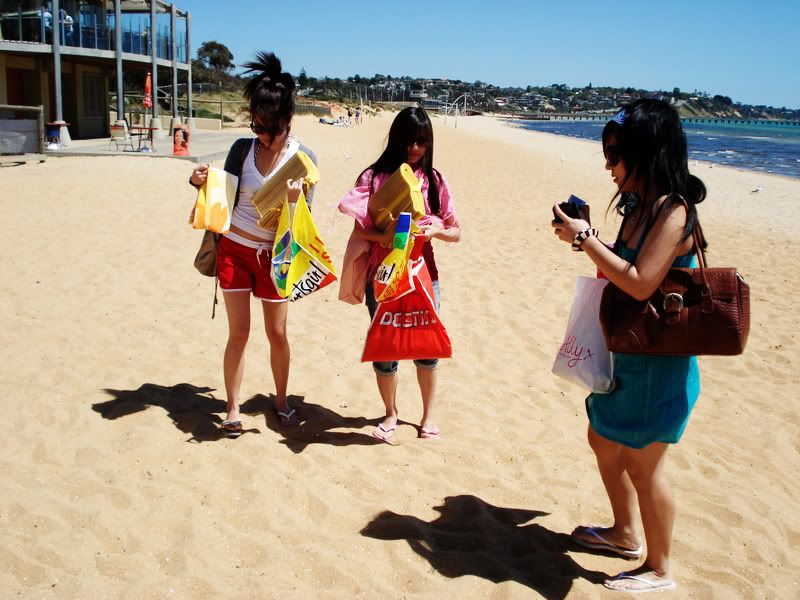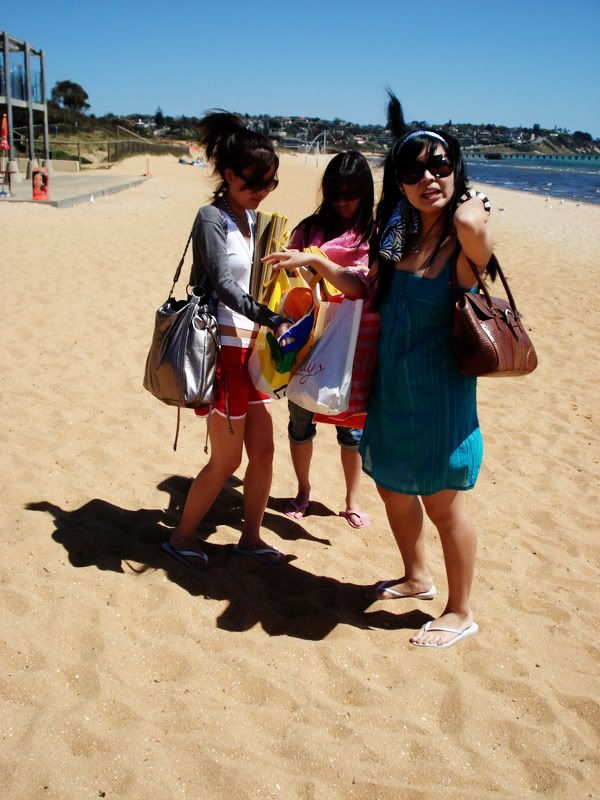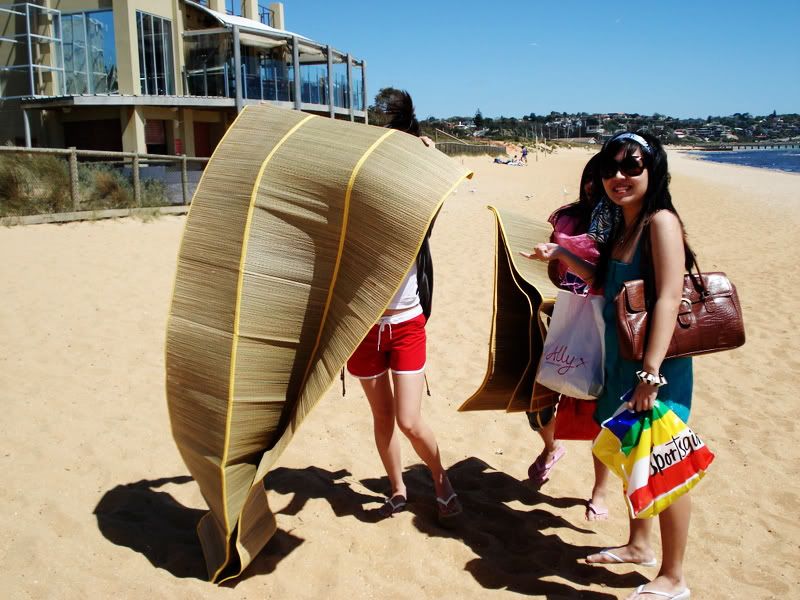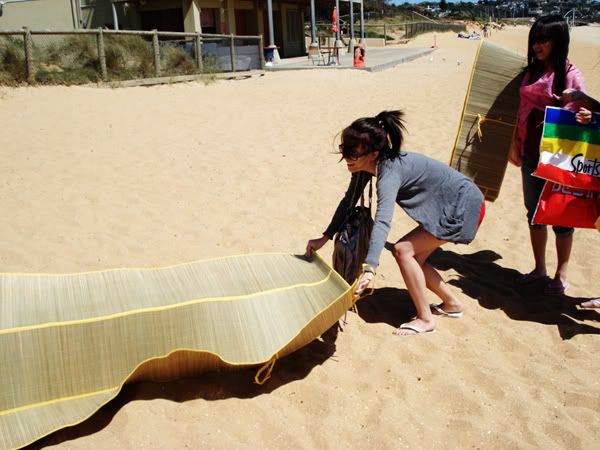 The setting up of beach mats.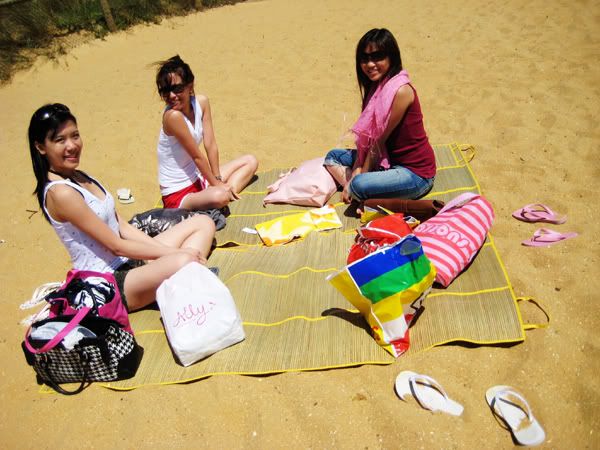 HAHAHA, there are more shopping bags than human beings on the mat!
My sunnies are twice the size of Smalls'! So is my face. T___T
Coy.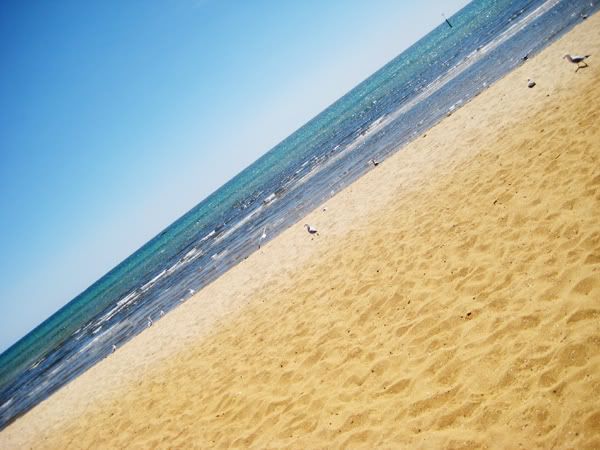 Spot the seagulls!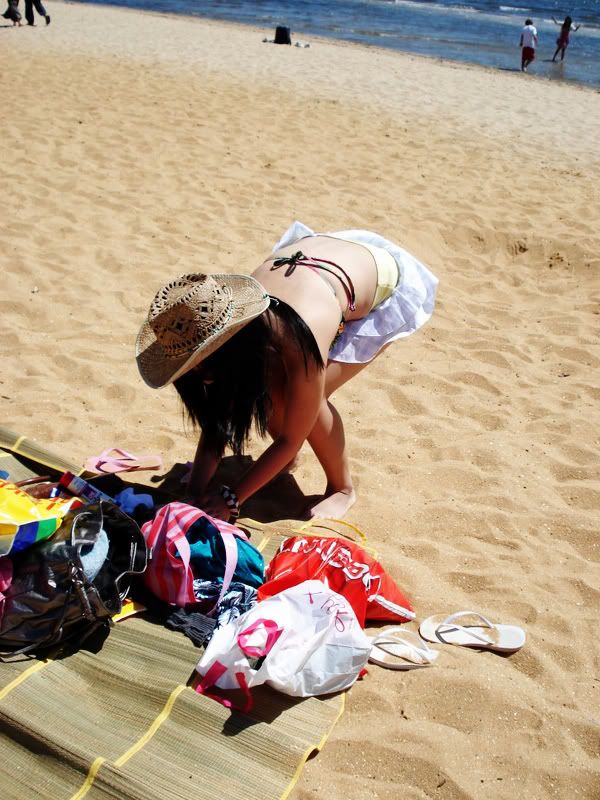 This is me squirting Smalls' sunscreen all over our bags and mats, and desperately scraping the sunscreen off to apply on my body. -__-
London Bridge is falling down?
Digging for treasure wtf.
Speaking of which, I want a metal detector! Apparently you could find a lot of coins using a metal detector on the beach. I need any financial aid I could get my hands on! T___T
Sensuously applying suntan lotion on Jac.
Notice the difference? All of us slabbed on sunscreen, but she used suntanning oil!
We are damn afraid that we will get dark. And spots and freckles, gasp.
Jac said I would look nicer if I am darker, but I think I would look like a fishmonger! :(
I think it's rather worrying that I look as long as Smalls in this picture. -__-
I hate bandeau bikinis, 'cause it makes you look flat! T__T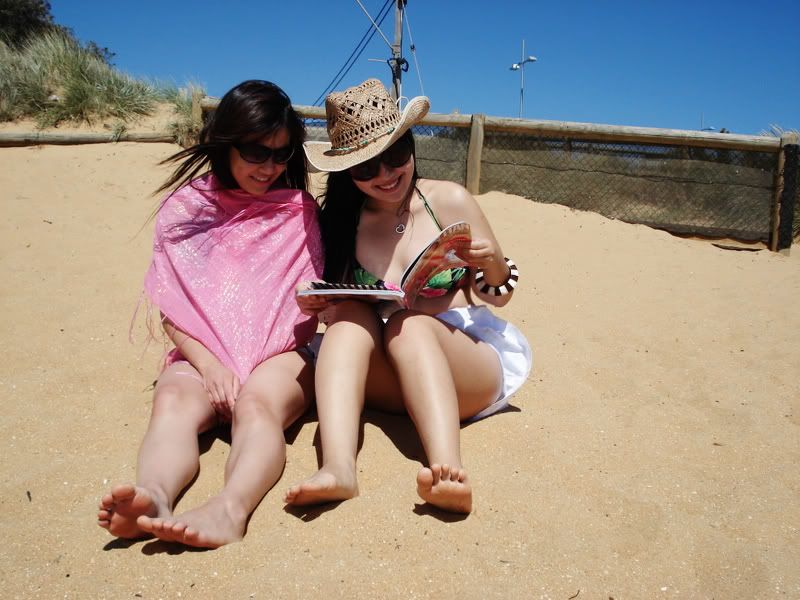 Reading magazines on a beach is such a joy!
And I have no idea why we preferred to sit on the sand, than to laze on the mats.
Jac hogging the mats. ;)
She went all out to get a tan!
Absorbing sun rays releases endorphines, did you know that? :)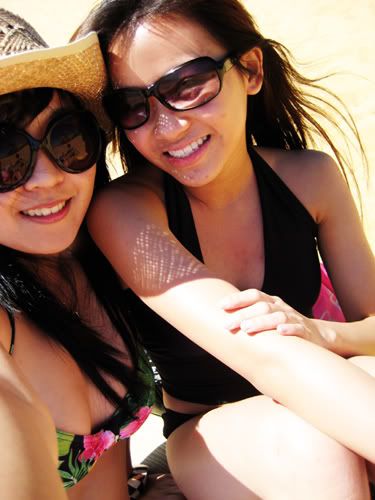 One of the rare pictures of Smalls without her bundled in her scarf. -__-
She said it was very cold! -_____-
Smalls entangled in her scarf, me and my towel (it really was kind of chilly, heh), Jac with a darker tan.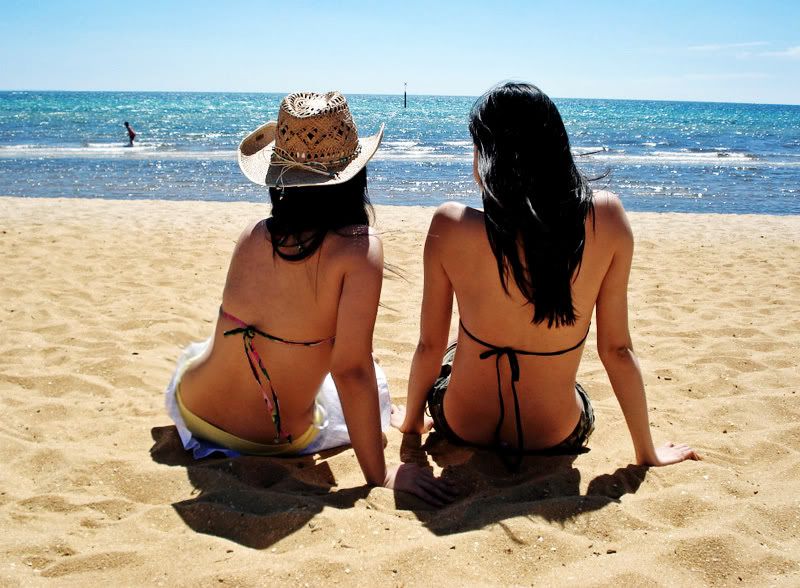 I could do this all day. :)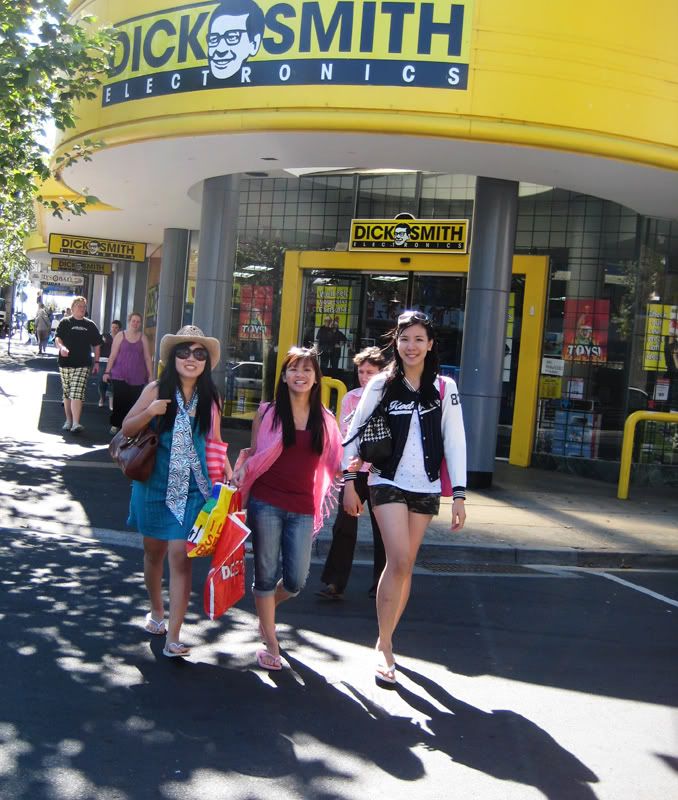 Anyway, this is sort of last minute, but I need suggestion/recommendations of where to go/eat in Gold Coast! People who have been to Gold Coast/in Queensland, I would greatly appreciate it if you could tip me off on the best place to eat and shop and visit! Thanks a bunchg! :)