I am finally posting up pictures from Smalls' birthday bash last Friday! :)
Do you know I had people messaging me online asking me why I haven't blogged about her birthday! -_-
I thought I'd let Smalls do the honors herself, but she is too lazy, haha.
Anyway, the original theme for her party was : Bring an expensive present.
-________-
But anyhow, it was soon changed to "Dressed to the races", in conjunction with the recent Melbourne Cup. :)
The race we are referring to here are horse races k, not Formula 1. -__-
And the Australians take the event very seriously, it's fancy hats and headgears, and cocktail dresses all the way! So we took heed. :)
And oh! I found out that those head accessories are actually called fascinators, from the worldly Sophia. ;)
Pictures! TRUCKLOADS AND TRUCKLOADS.
In the car, with the birthday girl!
I look like a koala bear clinging onto the chair here. T__T
The plan was girlie dinner first, and clubbing after that.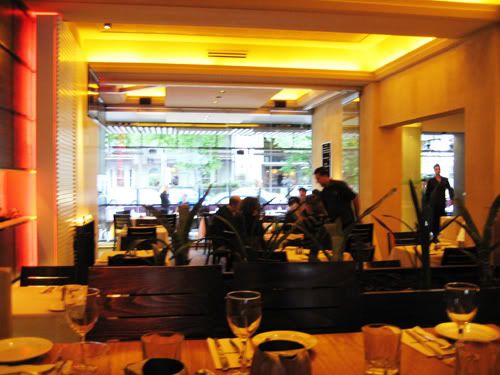 Dinner at Monroes.
The beautiful birthday girl. :)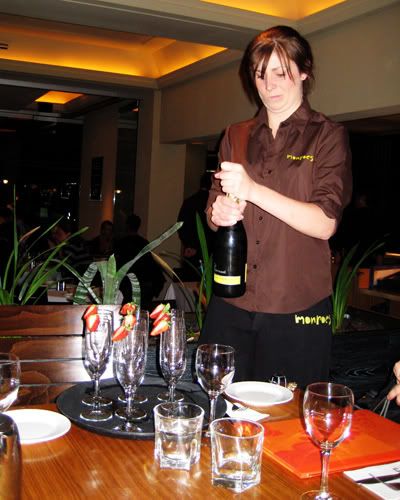 Can you tell that I have a fascination with champagne? ;)
Phaik Wah and Jin Yin.
AHEM AHEM, who didn't wear their fascinators!!!
Victoria and Mey.
In the washroom.
Victoria, Hui Shan, me, Joce, Phaik Wah.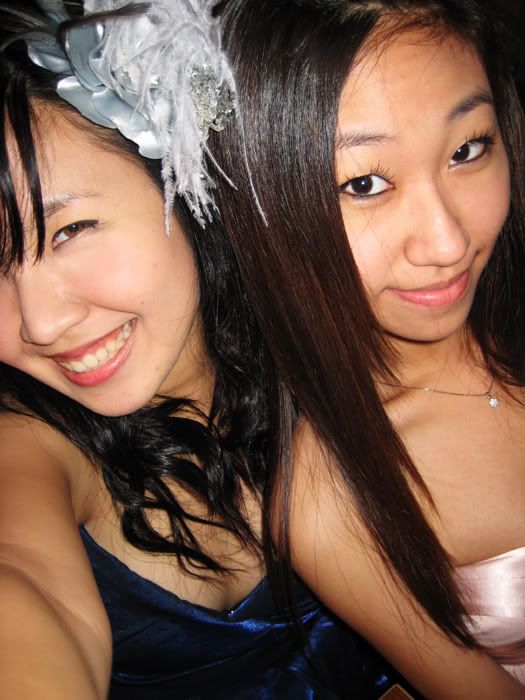 Hui Shan and I.
We were both wearing silver fascinators, and whenever we took pictures together, it looked as if we were sharing one giant silver fascinator! -___-
Siamese twins wtf.
Toasting the birthday girl!
Actually I think we toasted to beauty and shopping, and forgot about her, HAHAHA.
And Jac's giant headpiece blocked me in the picture! T___T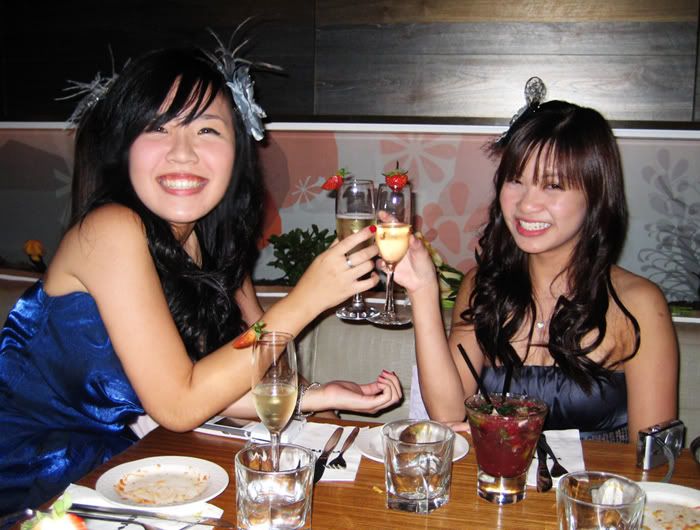 So obviously I had to take another one. :P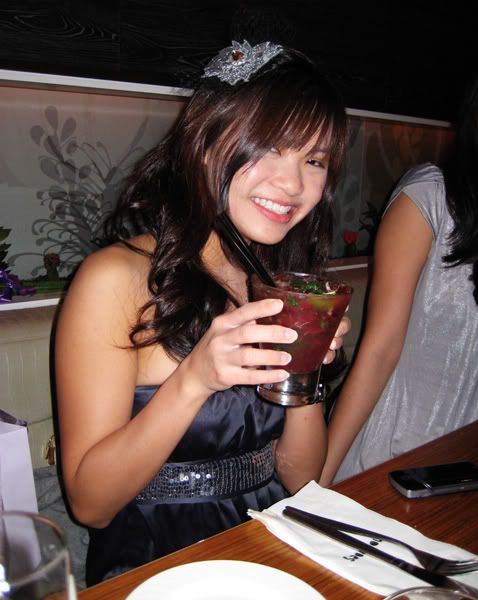 The restaurant was so nice, they gave Smalls a free cocktail on the house!
After she picked the cocktail, everyone was like, eh, isn't that on Facebook. -______-
And because the cocktail tasted funky, it was barely touched; then the restaurant gave another mocktail to Small, on the house again! So sweet!
Me, Jin Yin with her fascinator, yay! Victoria, Hui Shan.
We (hui shan and I) forced people to sit between us so that we won't look like we have a giant gray bird in between us.
Hui Shan and I had red nails! :D
Then everyone wanted to join in the picture wtf.
Jocelyn's hand looks like a fake wooden limb here right, HAHAHA!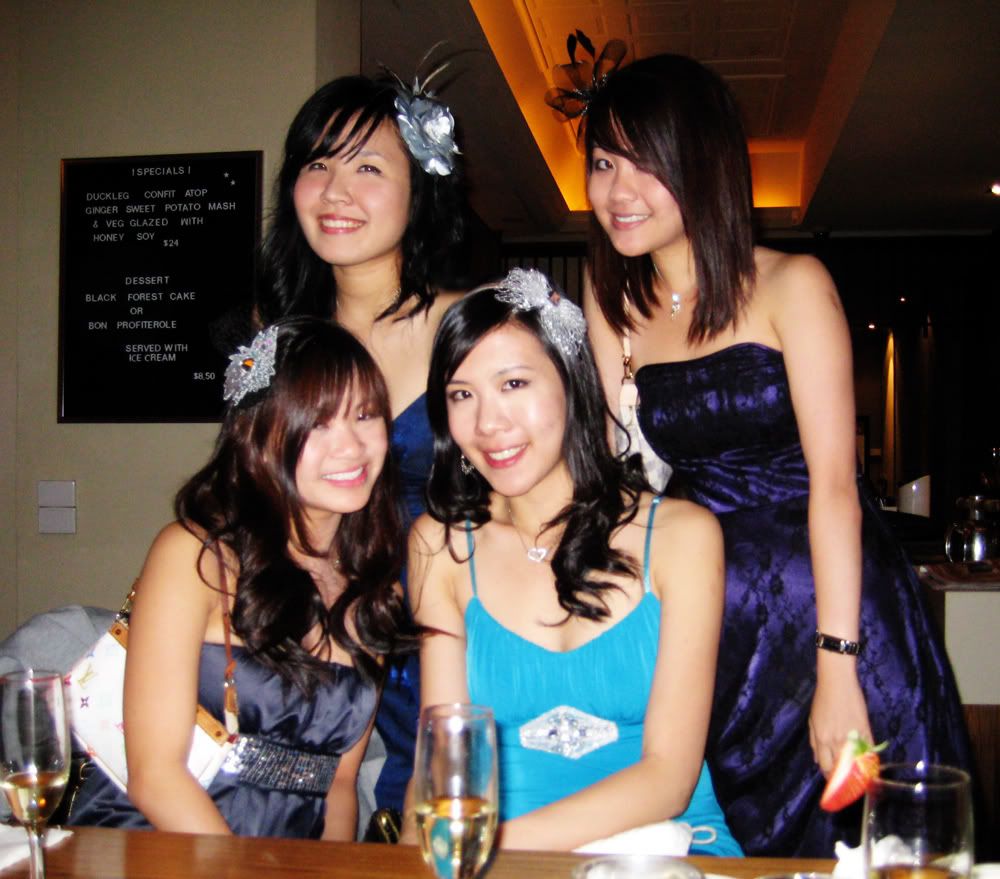 Flat hair Flat.
And I personally think this picture is a bit wonky....
And only when we got to the toilet, did we manage to snap a satisfactory shot!
Are we doomed to photography in the loo from now onwards. T__T
And look! Everyone was wearing blue! :)
Phaik Wah and I.
I LOVED LOVED LOVED her dress that night!
Smalls' cake, from Laurent.
Joce and I had trouble finding bigger cakes for Smalls, so we were like, "aiya, get bigger candles for her la, can make the cake look bigger". HEEHEEHEE.
Twenty-one!
But still looks like eight. :P
This was how I looked like the entire night, fervently taking pictures of everything! -_-
Then it was off to Seven.
And guess what we saw at the entrance of the club!!!!
Hahaha!
We all panicked when we say the sign, and everyone was like "shit, do we have to take our headgear off"!
Then we realised they were referring to helmets and such. ;)
The girlies.
Joleen, Nikky, Mey, Smalls, Joce, Hui Shan, Jin Yin, me.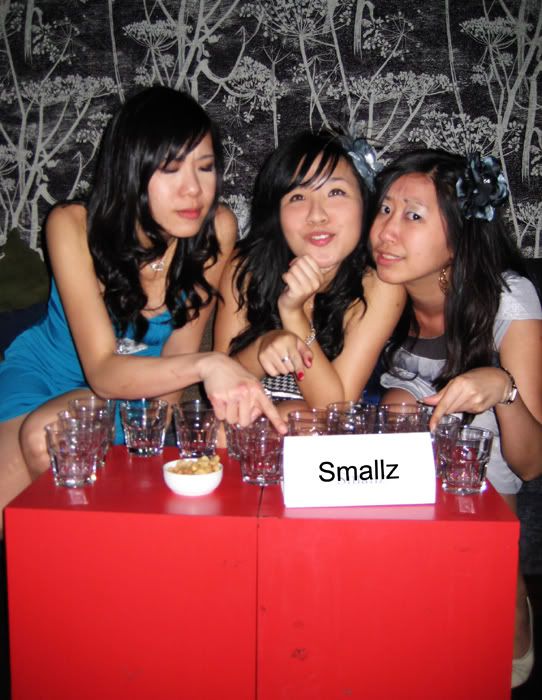 HAHAHA, SmallZZZZ wtf.
You know what was the funniest? During dinner we were talking about sad characters who put "z" behind their names, like "kenz, sarahz", you get the drift. And Smalls was the one who was the most against such nicknames, and was laughing the loudest. And then when we saw the name sign of her table, HAHAHA!
Did you notice that we were actually wearing the same fascinator, but in different colors? :)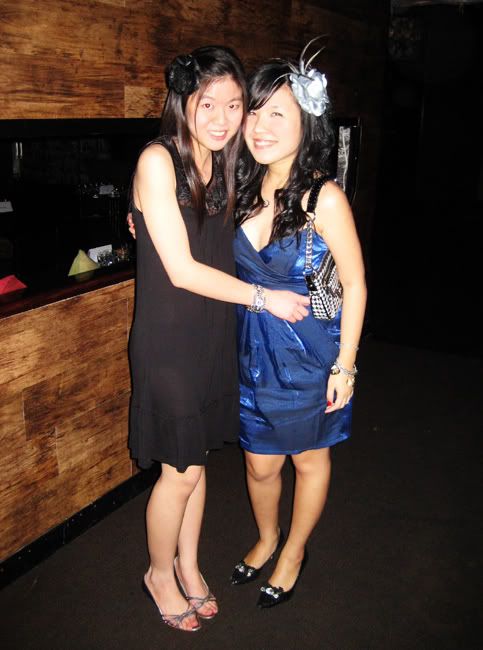 Joleen, who is THE ultimate superwoman!
She bought her outfit and fascinator at 8.45pm, 15 minutes before the shops closed
on that night itself
. And she still managed to snag herself a fabulous outfit!
Mey asked me to pose sexy with her, haha.
Actually, she asked me to pose
a lot of things
that night; you will see later. -_-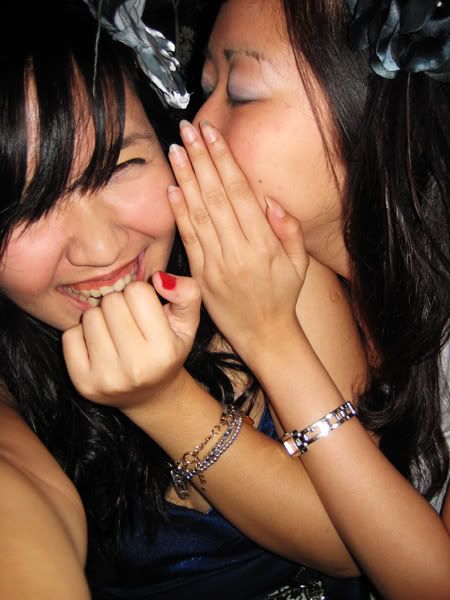 Joce, the person I 'snogged' on the campus lawn recently!
Being coy here.
And oh my god! We found something that created much fun and joy for us that night...
Who needs alcohol? :P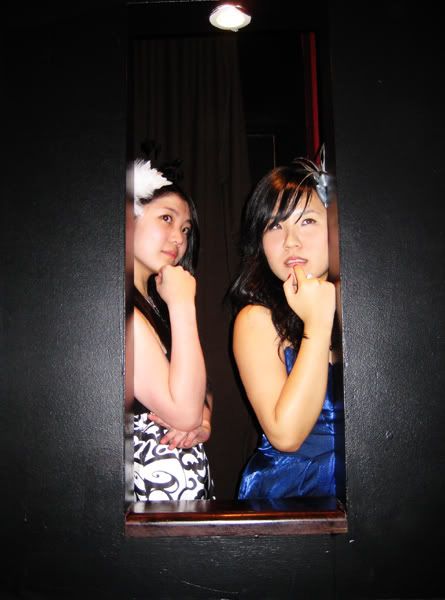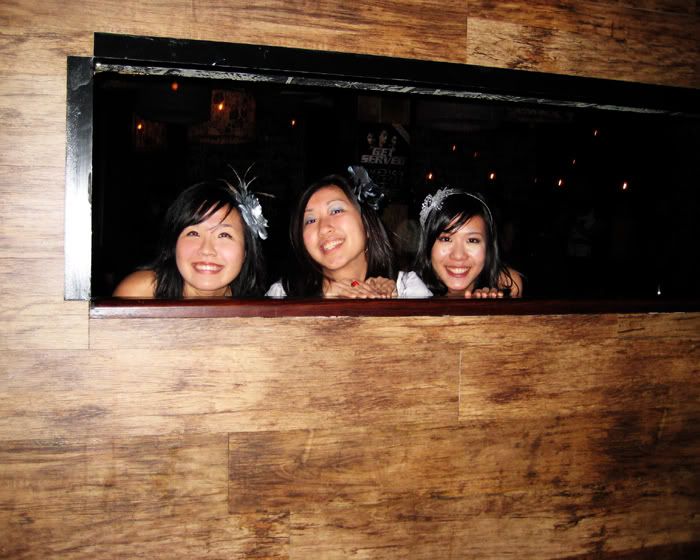 And we started conquering other holes in the wall as well. :P
Random pictures of me with people: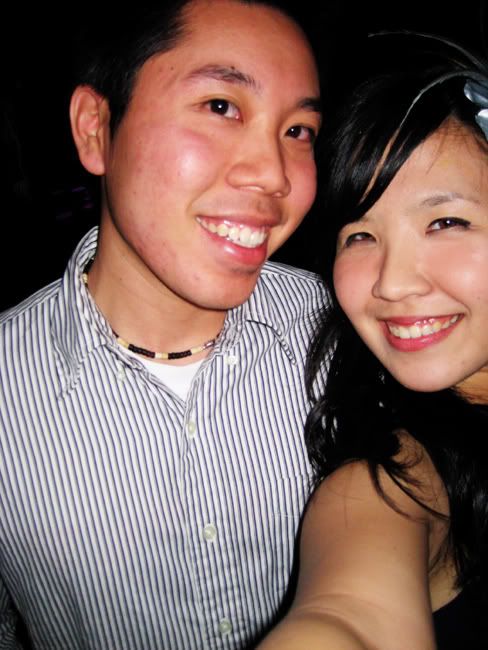 Shaun. Who keeps on insisting that I am too loud. :(
He kept on shushing me the whole night to irritate me!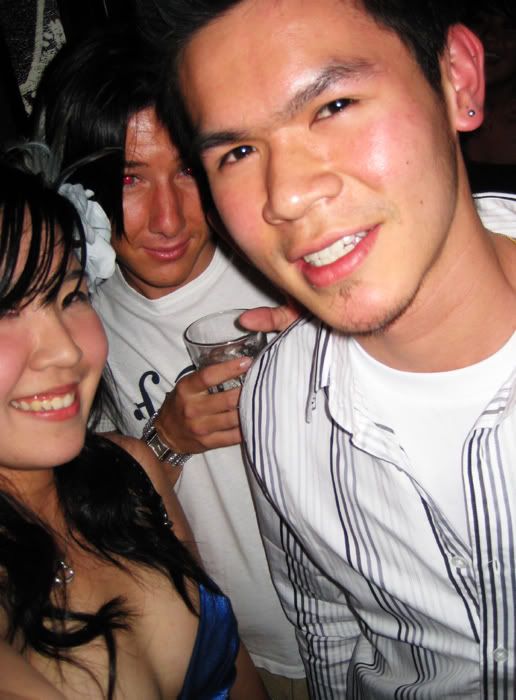 Bernard.
Ooh, cleavage!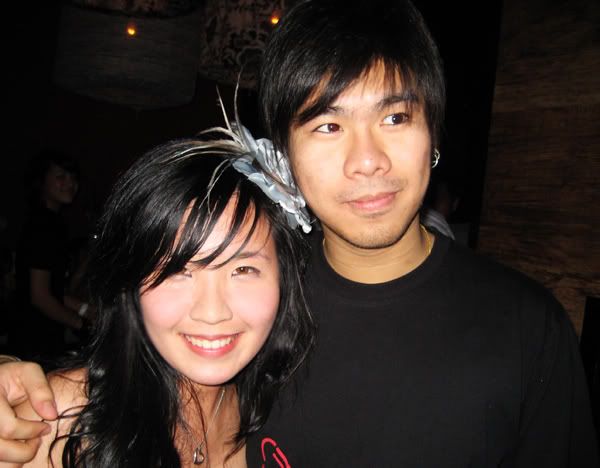 Darren.
I was very amused that night 'cause for once, his hair wasn't style up and spiky!
And I don't know why, everytime when I take a picture with him, he has to look to the left. Trademark is it. -_-
Yen Jun.
Arnold.
Jian Cai!
Individualistic act-cute pose. :P
And haha, I look so drunk here!
But we were actually in the midst of salutation, and singing our school song!
Yes, we were actually from the same primary school, Puay Chai! What are the odds eh! :P
And I haven't heard of my primary school song for TEN YEARS ok!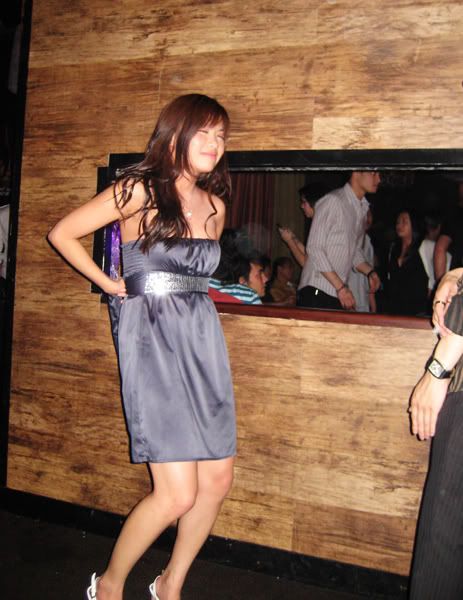 Birthday girl in action.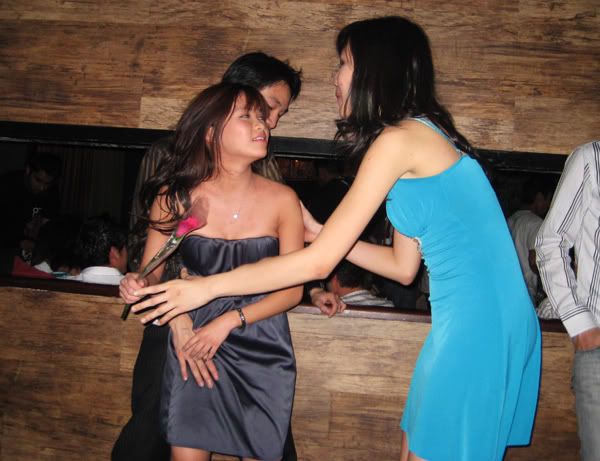 We tried to give her a rose, but she only wanted to dance. -__-
See? All she want was to dance.
Obviously, she was very very high. :P
And MEY! Oh my goodness, she is just hilarious. :P
She would come up to me at random times at the dancefloor, and say things like, "Hui wen! Rub my nose!" or "Come! Touch my ear!"
"Rub my nose!"
"Touch my ear!"
"Come! Claw me!"
HAHAHAHA. We are such idiots! :D
And Jac and I have came to a conclusion-- we complement each other in pictures, haha!
It's TRUE! All the pictures that we take together, turns out looking nice! :D :D :D
It doesn't matter whether we were drunk and red, or poised and posed, the pictures turned out better than expected!
*heart heart heart*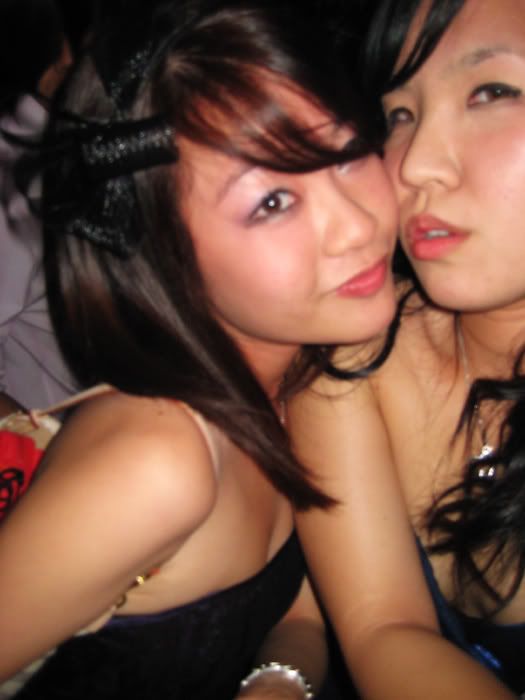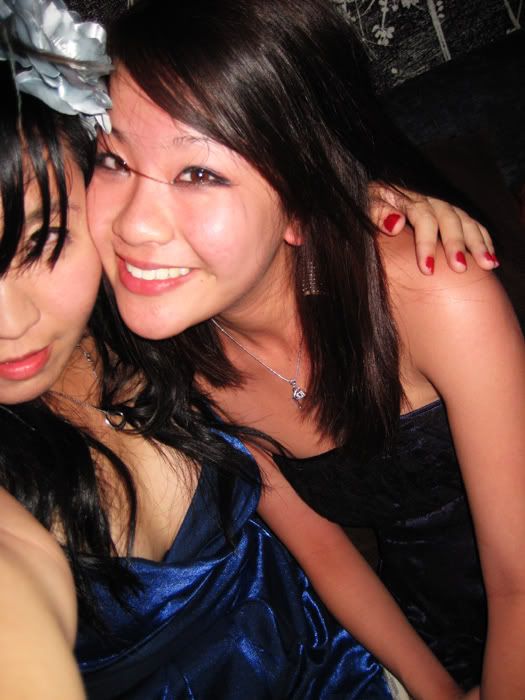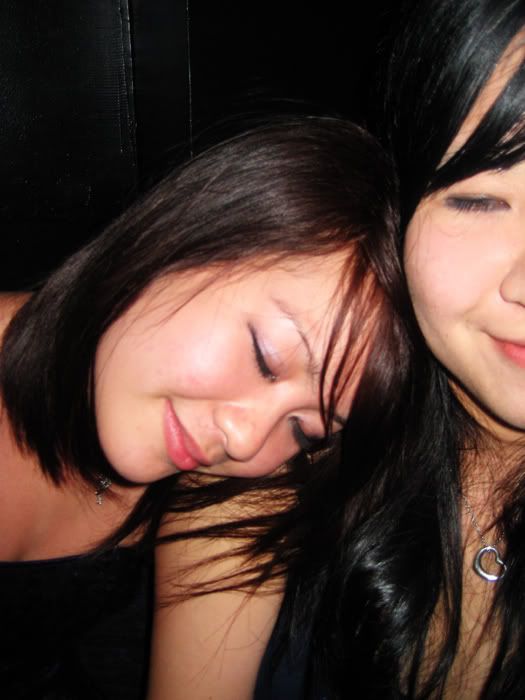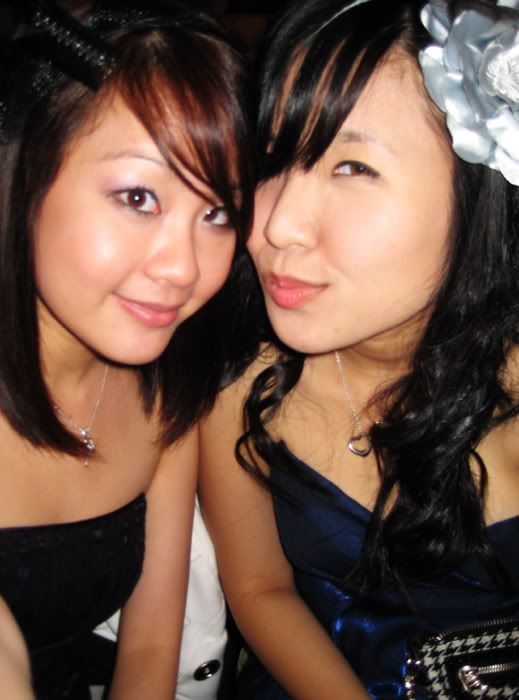 What with me leaving Melbourne next year, and her still staying on, she is going to sponsor me to come to Melbourne just to take pictures together, HAHAHA!
And just one more picture of my favorite un-twenty-one girl:
Heehee.
Thanks for the night, dearie! :)
Anyway, I am going to a new flea market tomorrow! I AM SO EXCITED! Ignore the fact that I have a law exam on Tuesday wtf.
I am so prepared! I have withdrew a lot of cash, so that I won't need to borrow money from Smalls like the last time, 'cause I bought out Camberwell the last time right till my last cent. -_-
And for the first time, all the four flatties would be going together, am SOOOOOO EXCITED! :D :D :D
WHEEEEE!!!