People have been mentioning that my blog is going through a picture-drought recently.
This is my retaliation.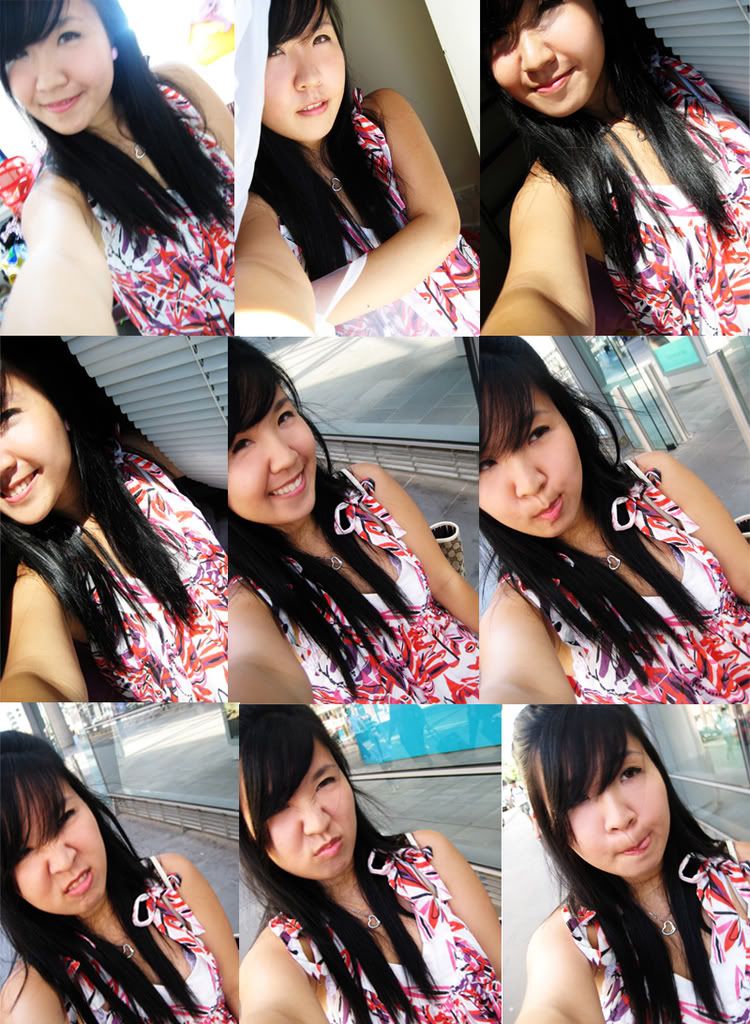 Walking down the train station, making funny faces while trying to hold down my skirt from the big gusts of wind.
That should teach me to wear dresses with light flowy skirts on windy days.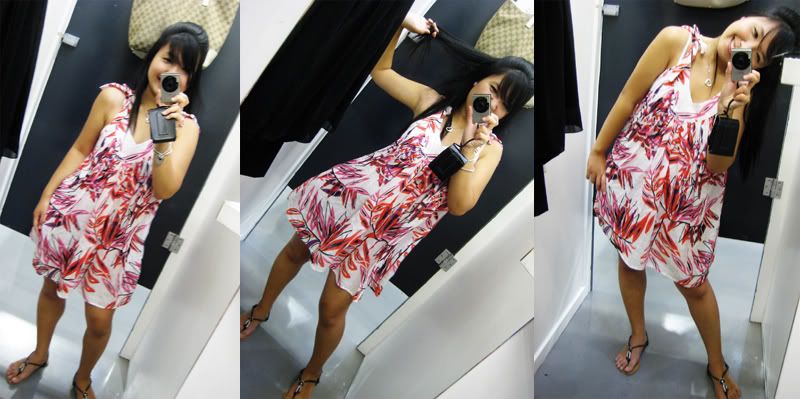 Going berserk in the fitting room while trying on potential graduation outfits.
Pizza dosai!
Reminds me of the nan with toppings at Mohsin in Taman Tun. 10 more days, oh my god!
Nasi briyani.
I am on a nasi briyani binge this week-- 3 times in 5 days! -_____-
My highlight of the week-- teh tarik.
Good teh tarik is hard to come by in Melbourne ok!
With Jocelyn and her sister, Joanne, who came to visit.
Everyone had their siblings over, why I don't have! T___T
Terrorizing the young wtf.
While waiting for Smalls to try on her 270AUD graduation dress.
On my graduation quest again.
I gave myself full marks for my search for a perfect graduation dress, 'cause I found about 4 dresses, all which would have been very appropriate for the occasion.
The outcome? I didn't buy any of the 4 dresses though.
Watch for my graduation pictures LAAA.
BBQ pork ribs! I've been developing a carnivorous fondness for pork ribs this semester.
At San Churros, for spanish doughnuts and
chocolate
. :)
My mocha, which was 1 part mocha, 9 parts chocolate sauce. -______-
I swear, one sip, and I was high like an overdosed donkey!
Spanish doughnuts dipped into yummy chocolate sauce. :)
For the first time, I actually tasted chocolate sauce which can contend with my utmost lover, Max Brenner!
Try it! San Churro's is situated on Bruntswick Street, Melbourne! :)
With Chris and Yen Hou.
Faye and Mey.
I asked Faye, "Eh, why you didn't smile for the camera!"
She replied me, "Okok, take again! I will smile big big this time!"
This is the picture taken the second time around:
-____________________________________-
Why did I graduate so quickly?
Why is the world round?
Why is San Churro's chocolate sauce so rich?
Wtf.
Hot summer days.
I look so fair here! T__T
Kai Yau. Who said I have a big head.
Me. Who aptly emphasized the size of my head in the picture. -_-
At Isaac's place. He told me he has a pet platypus!
When I wanted to take it out, everyone laughed at me.
IT'S A STUFFED TOY!
T________________T
Why everyone want to lie to me.... T_______T
August, who laughed at me, 'cause my head puts Doraemon to shame wtf.
And I swiftly taught him that life is all about perspectives, HAHAHA.
And if you still don't understand,
I've gotten my internet
!
Goodbye to the days of lugging my laptop to cybercafes.