WHY LA HUI WEN.
HUNGRY THEN DON'T LOOK AT THESE PICTURES LA.
Chicken hor fun in Imbi today.
DROOOOOOOOOOOOOOOOOOOOL.
I really liked the soup, because instead of just boiling it with chicken, it was boiled with prawns as well!
And since I came back, I have been on a soup fetish, I just keep on wanting to down soups. I was at a buffet in Genting, and I kept on scooping broccoli soup of cream (western) and radish soup with ribs (chinese), and I got scolded my mom, 'cause she said I am stupid for filling up my stomach with liquids. T_________T
Sea coconut!
I think the lemon slice added a different tang to the refreshing dessert.
All these, and hor fun, just for the boyfriend and I. -_________-
And I still have pictures from Carl's Junior today, but if I were to look at another food picture I will self-combust with cravings and hunger and yearning... T____T
So, pictures from 7AteNine last night!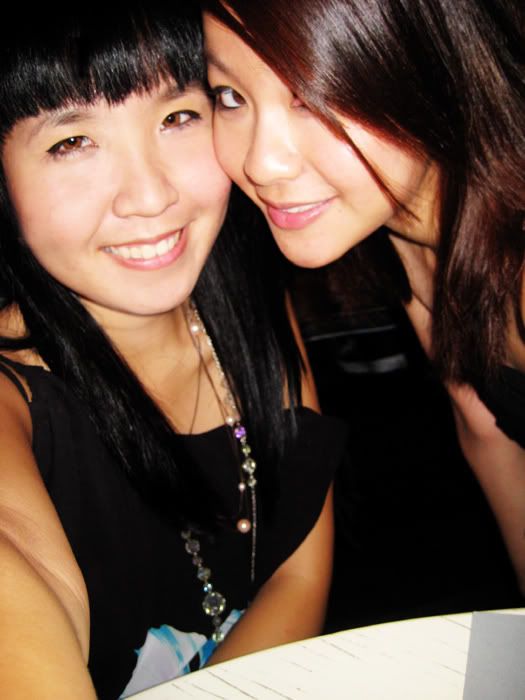 Jac and I. Her hair looks so long here!
I am still trying to persuade her to keep her hair short, 'cause she looks so hot with her bob!
When there's the both of us, there will be food, heh.
Food comes before drinks even at a drinking place! :P
Everyone:
Sai Meng, with his Long Island Tea.
Haha, he got so pink after finishing off the drink!
Nick, future doctor, but DOES NOT look/sound like one.
And his dry martini! It was the first time I tried a martini, and bleuch, no more for me.
Sai Meng: Do you all know which international company provides the best employee benefits in the whole world? Clue, it is something that we use everyday!
Nick: DUREX!!!
-________________________-
Mey mey! And her lime and melon mojito.
I went for the outing for the sole purpose of seeing her. T___T
Mey! Why you sweep your bangs sideways! You don't want to be twin sisters with me is it wtf.
My Malibu mojito. No oomph la. My alco tolerance damn power wtf.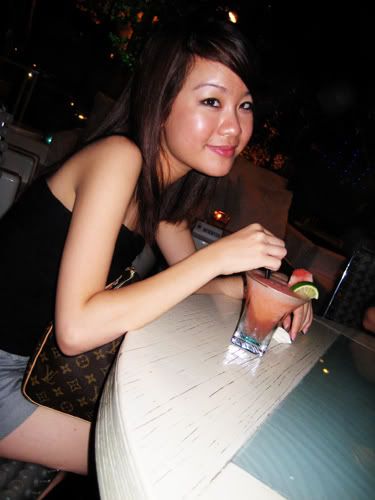 Jac and her pina colada.
And erm, Jac and her margerita.
My friend became alcoholic already! -____-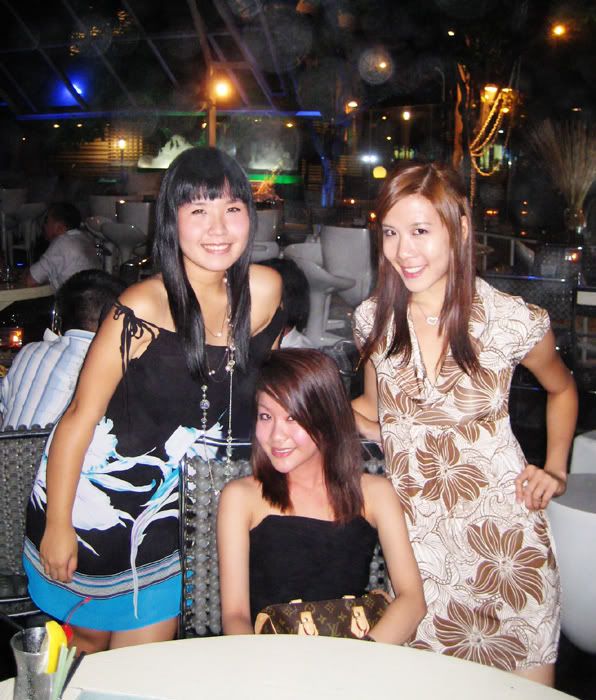 Because people only like to look at pictures of girls anyway.
I love the dress I was wearing, but it looks like a sack on me. T___T
Sai Meng brought us to his apartment next to the Ascott (where 7Ate9 is), so, loads of canmwhore pictures! :P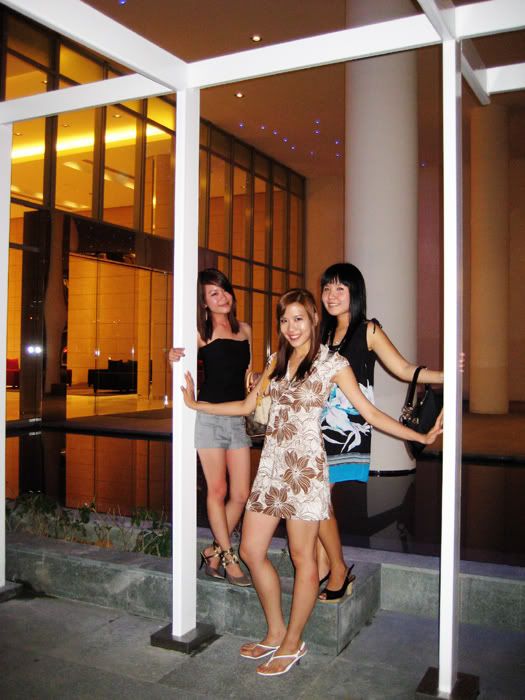 Ya la ya la, we need to step on a high step just to be the same height with Mey. T___T
In the lift.
And further proof of the shapeless-ness of my dress!
The Twin Towers as the backdrop. :)
The peaceful expressions on our faces are just a facade, because we were actually damn worried that we would slip and fall into the pool behind us!
With Nick, and the KL nightlife behind us.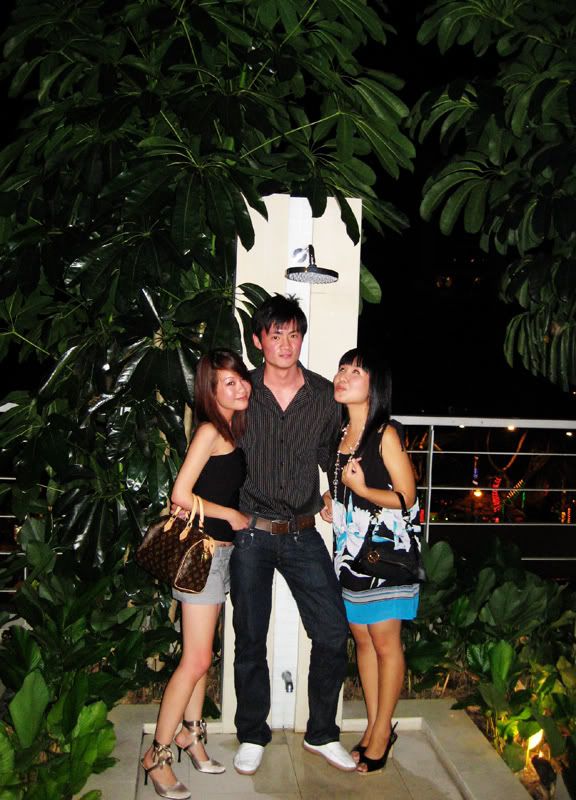 Adam and Eves wtf.
Because of this setting, I have decided, next time my bathroom will have a jungle theme. ;)
And us with the apartment's security guard 'cause his uniform is damn cute!