Continuation of pictures from yesterday!
Like I said, some of my favorite pictures from messing with the family's new DSLR: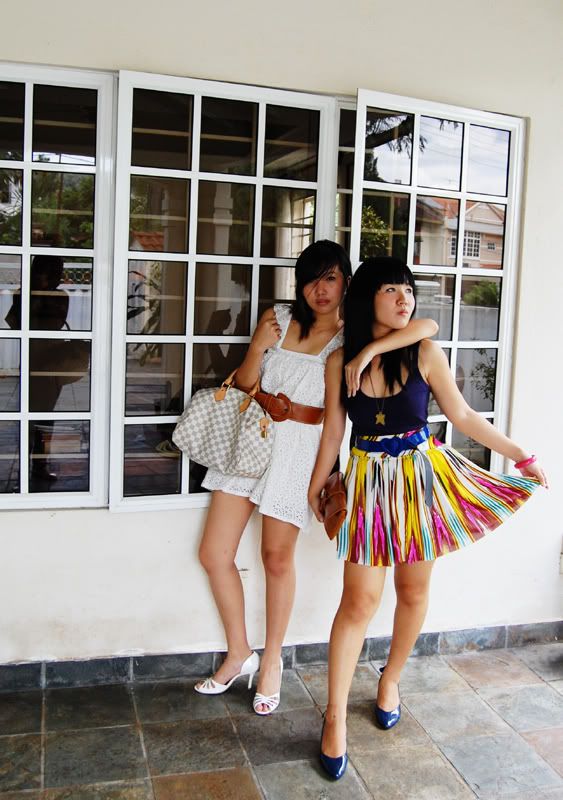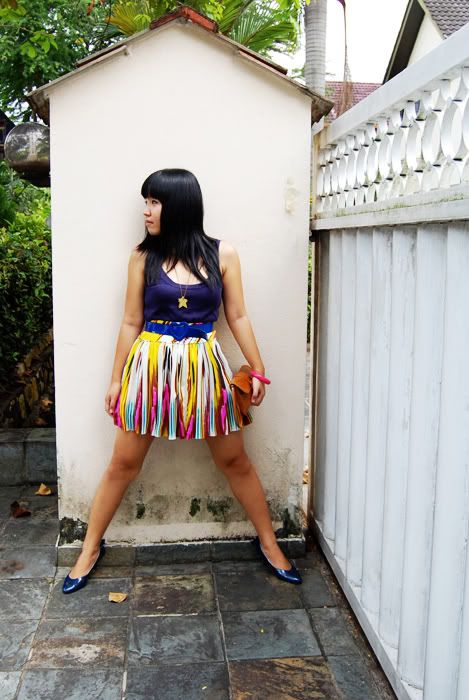 And we went to Dome for lunch (at 4pm, because we only woke up at 1pm wtf). I have no idea why we go to such pricey places although we were all so broke. T__T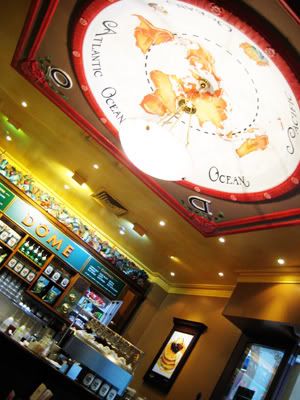 I feel smarter already just looking at the ceiling piece.
I see you see me.
Teeny reading Tatler. You know, kids have to start young to develop the inner
tai-tai
WTF.
I actually look
fair
here!
I love Dome Expreskis-- ice-blended caffeine drinks with your choice of chocolates and other confectioneries mixed into it. My favorite? The peanut and caramel waffle one. :)
Jing forced me to take a picture of her iced peach tea as well, because it cost her RM8.50. -_____-
The hands and fingers depict said amount... Y'know,
8.50
... -_________________-
Moving on to the food!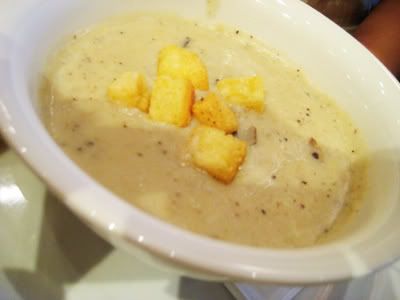 Teeny's wild mushroom soup. Because the poor girl is still on her vegan diet.
My sausages and poached eggs with toast. I am on a protein diet, remember? T___T
Look at how wrinkly and shriveled up the sausages were! Pathetic.
As compared to...
Jing's club sandwich. With chicken and cheese and beef bacon and fries... T___T
Me, very sour, eating my very dry toast.
And stupid sisters, caught me stealing one of Jing's fries!
Actually they made me feel so guilty I spat out the bite of french fry I had in my mouth. :(
And they also took a picture as evidence that I had one bite of carbs! T____T
Me being very emo because they were so strict with me wtf.
And Chillies' for dinner! It's amazing how we are in two or three malls in a day. -_-
I like OU's CNY decorations! :)
In Chillies':
I realise I can only pull out retard pictures. -_-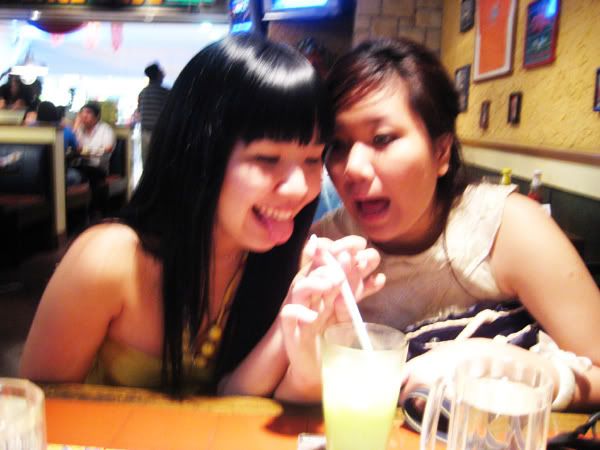 Me trying to steal Teeny's juice in the second picture. Chillies' juices are bottomless, and we are friggin'
kiam sap
, we usually try to drink as much as we could, and then we divide the price of the bottomless drink by the number of glasses we actually consumed, to see whether we got a good deal or not, haha! Does anyone do that as well! :P
Proof that I can do pretty as well, haha.
Teeny said that the little boy in the picture is my muse for my haircut!
WTF. -____-
Jing and I shared a chicken strips, because of our late lunch!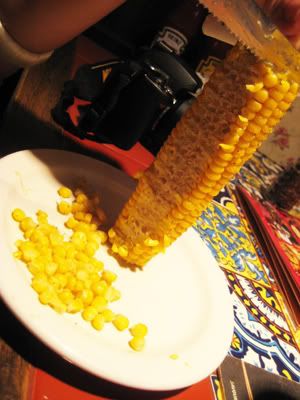 And being the kindred spirits we are, we gave the corn cob to Teeny (vegan vegan!)
Then she repaid my kindness by saying that the dress I was wearing resembled the corn.
Chocolate molten cake! One of the most orgasmic desserts around. MMM.
The moment the cake touched our table, all three of us had our spoons raised up, ready to attack the cake.
Me:
Haha, like 300! This is Sparta!
Teeny:
Eh, each one of us equals to 100, altogether 300!
-________________________________-
Why
la
why, my sister so lame!