I am so low on cash now. :(
Since I have been back, my parents have been extremely reluctant to pass me any money. I think it's a ploy to get me to go work as soon as possible. T__T
I begged my mom for 2 days, and in the end she stuffed 100 bucks into my trembling fist ('cause I had to act very
kesian
). ONE MEASLY HUNDRED BUCKS. WHat can I do with it??? Arghhh. And yes, I brought back some aussie dollars to spend, because I suspected something like that would happen, but if my cash supply isn't replenished soon, I will have to declare bankrupt. No joke.
In fact, I have become one of those annoying girlfriends who have their boyfriends pay for everything. Well,
almost
everything for me. I have always split bills with the boyfriend, I think it's the feminist in me. But now,
I am a kept woman
! T___T
Anyway. Pictures from Laundry last Thursday.
Shannon, Brian, Smalls.
Sai Meng, Mey, me.
Damn annoying, there is a gap amidst my bangs!
Flat hair flat, minus one. :(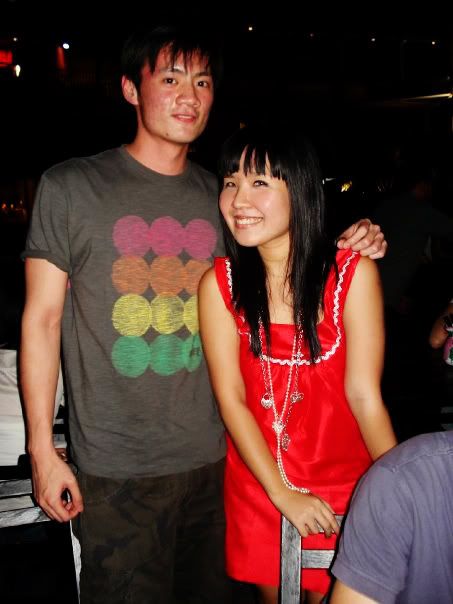 Comparing heights-- the six footer and the five'X footer.
An older woman wouldn't expose her age. A short(er) woman shouldn't divulge her height! :P
Drunkards.
HAHAHA look at Smalls! Like she just watched Titanic for the first time hahaha.
Shannon, whom I insists that he looks like a monkey after he shaved his hair. But I admit, his hair quite nice to touch. :P And I have cheekbones!
And Bangsar shopping with the sisters!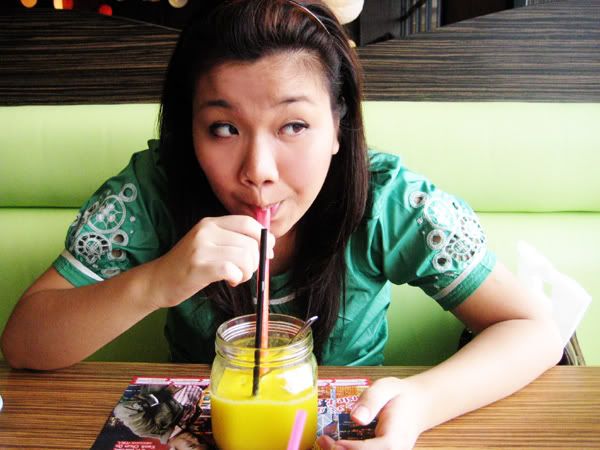 Lunch with Teeny first.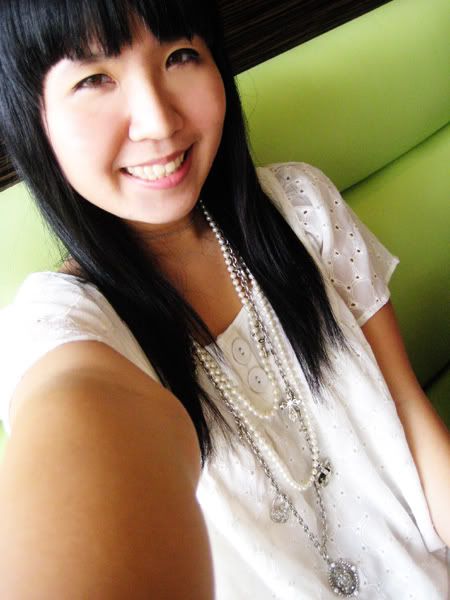 I have something to confess.
But please don't banish me from your life after hearing me out.
I was wearing a size 12 top!!!!
Hehe, it's a smock
la
, but it's really pretty, and all the smaller sizes were sold out! And 'cause of the bigger size, I can wear it as a dress ok!
*defiant*
But I was wearing shorts inside
la
. ;)
In one of the Bangsar boutiques.
I felt like wearing a sign around my neck "
I am wearing shorts underneath
", what with all the disapproving looks I got! -__-
And look what I found!
It's a phone, HAHAHA!!!
I LIKE! :D