Something that have put a smile on my face for the whole day-- a letter from Monash University, informing me that I scored top marks in one of the units I did last semester! :D :D :D
Usually, the top student of a unit will get AUD500 worth of cash prize, but I don't know why the letter didn't make any mention of it.
Maybe the lecturer kept the money for herself. Sigh, I could really do with the extra cash now.
*****************************************************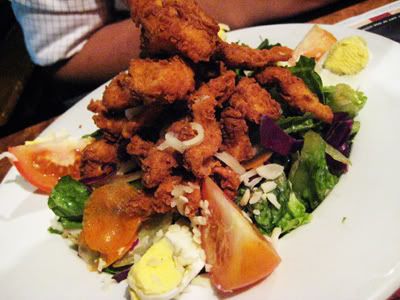 Salad with chicken strips at TGI's.
I am actually on a high protein, low carbs diet now-- I really need to shed off those nasty Melbourne pounds.
Guess where the boyfriend and I went that day!
It was the first time we did it together. :)
Suspense or not?
.
.
.
.
.
.
.
.
.
.
Tralala, a car wash!
HEEHEE.
Eh, sorry k, I am very
jakun
, I have never brought my car to a car wash before.
*shy*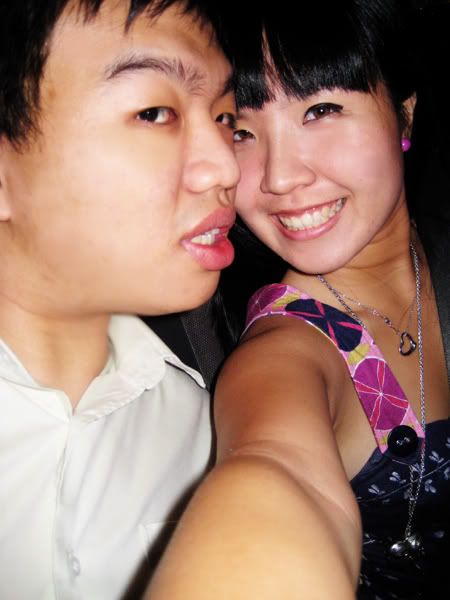 Camwhoring while the workers scrub-a-dub-dubbed the boyfriend's car.
We definitely got
a lot
of funny looks from them! :P
Quite fun to be in the car with the boyfriend while the car is being washed
la
... Especially when the windows were all covered with foam, and the car was casted into darkness. Damn cool to make out then right! But we were damn anal, what if the worker suddenly spray water onto the windscreen, washing away the foam, and catch us in compromising positions!!!
Perched legs, while watching the pretty foamy bubbly patterns.
For example,
this
.
Can you spot the pair of boobs!
Steamy moment
ala
Titanic
WTF.