I scrambled onto your bed, and stood on it like a proud conqueror.
Flailing my arms excitedly, I started bouncing and dancing on the bed to get your attention.
You saw me, and with a booming voice, you announced:
"Welcome to the Discovery Channel!
We are now showing a rare footage of the

bedroom monkey

...
...Doing the

mating dance

!"
-_______________-
This is when I jumped onto your back in mock anger, and I was given a (half-) piggy back.
Such is why we are perfect for each other. ;)
Somewhere along the way, we...
I
faltered.
But we are back on track. :)
I have never been happier, once again.
I miss you when I don't see you;
My head is filled with thoughts of you when we're not together;
I let out little sighs of contentment when I snuggled up to you;
Our daily good night messages are mushy and gooey;
We spend at least 10minutes saying goodbye to each other whenever I have to leave your car.
Definitely back on track. :)
And stronger, bigger and better!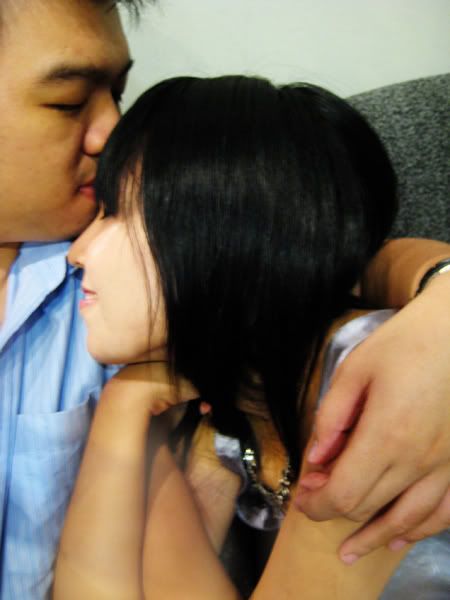 Because we got that I love you, no I love you MORE, kind of love. :)