Sigh.
Jac's on the plane now. Going to a land far away. Too far away.
Never thought I'd say this, but stupid Melbourne.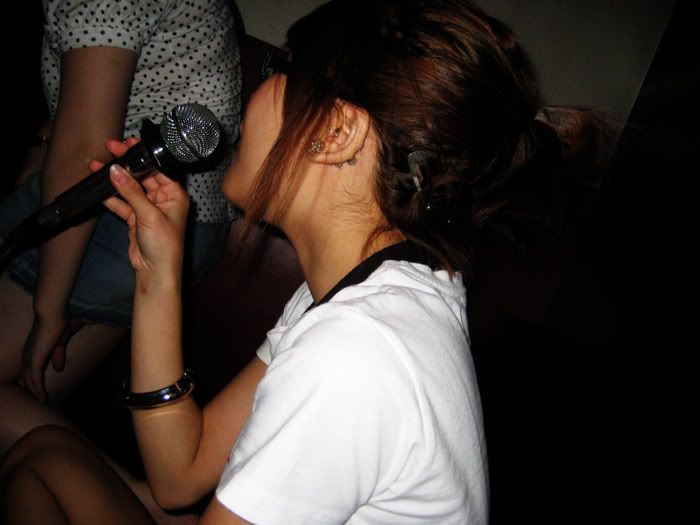 My darling, belting her heart out today in karaoke.
Ya
la
, her last day in KL, also must go karaoke. This is coming from a girl who insisted last time that she doesn't sing! :P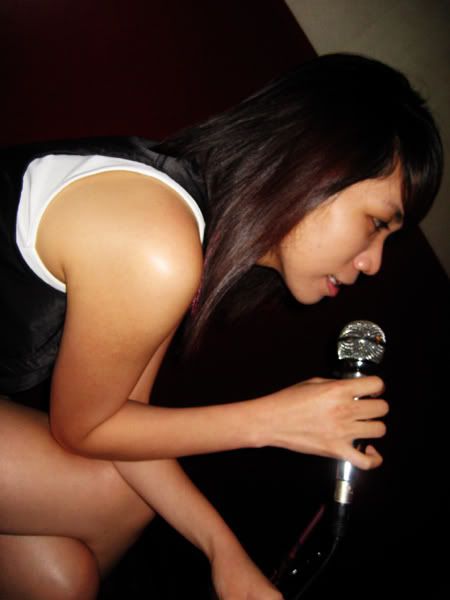 Joelyn, with the smallest waist in the world.
Sorry for taking only side profiles of everyone, I was too comfortable sitting down, and wearing high waisted shorts make it a bitch to move around ok!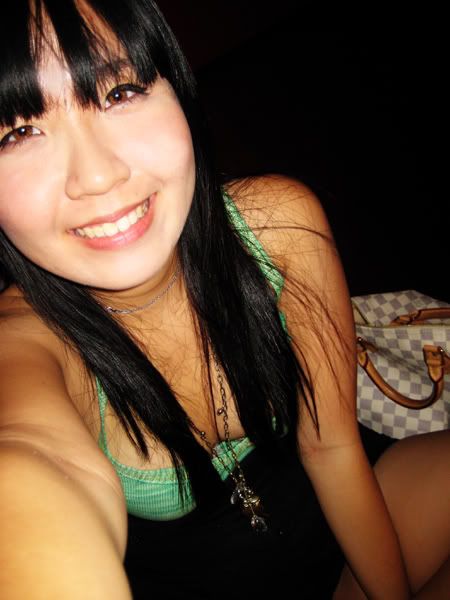 Me with said high waisted shorts, being one with the couch.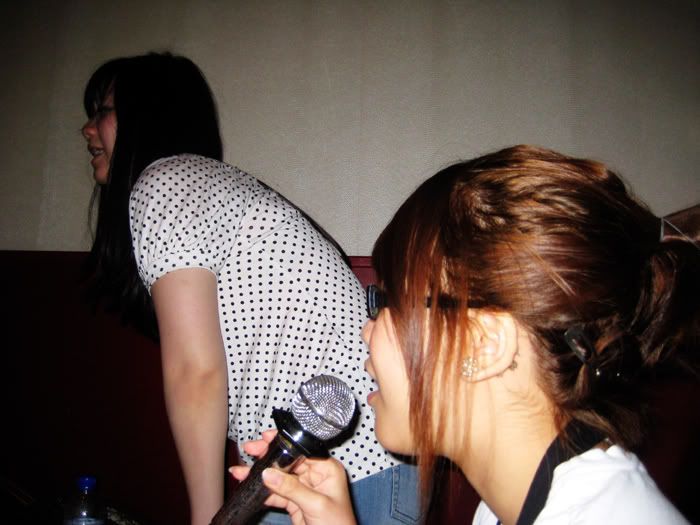 Julie in the background, and Jac again, the mike-hogger.
Sad
la
, to see you clutching onto the mike for dear life.
Reminded me of the time I wanted to get you the pink microphone-shape radio from Sportsgirl in Melbourne, to tease you for being such a mike slut.
Aah, Melbourne. Those were the days, eh babe?
And I didn't give up on the microphone idea. I saw a cute microphone pendant necklace in Sungei Wang sometime ago, and the moment I laid my eyes on it, I was laughing inwardly, thinking of getting for you as your farewell present, and all your mock anger and protests when you see the shiny diamante mike hanging off the chain.
I didn't get it then, it was still a long time away from your departure at that time. I will come back next round to get it for her before she leaves, I told myself then.
'Next round' didn't come after all; and in a blink of an eye, now you're gone. And you won't ever see the microphone necklace that has your name written on it.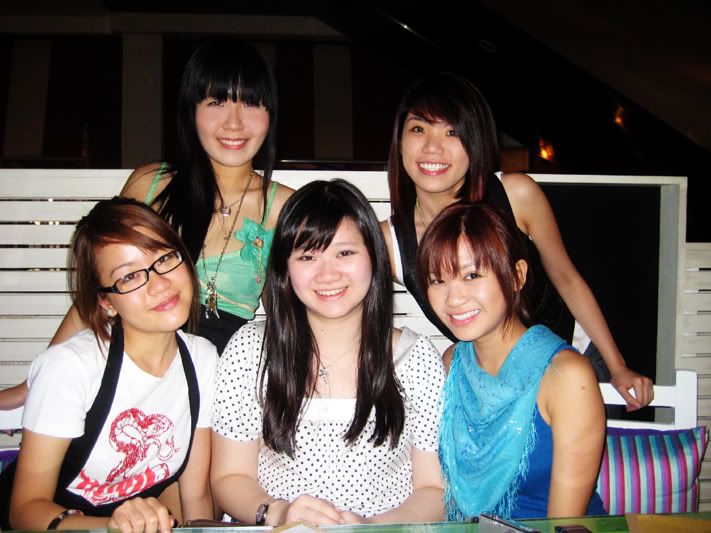 Girls in the Apartment.
Back: me, Joelyn.
Front, Jac, Julie, Smalls.
It wasn't until last night in Mambo, did it fully sunk in that you're leaving today.
"Omigod, I am leaving tomorrow!" you suddenly spun around and told me in bewilderment.
Reality hit home.
"Shit wei, you're really going off. Tomorrow!!!" We looked at each other in horror.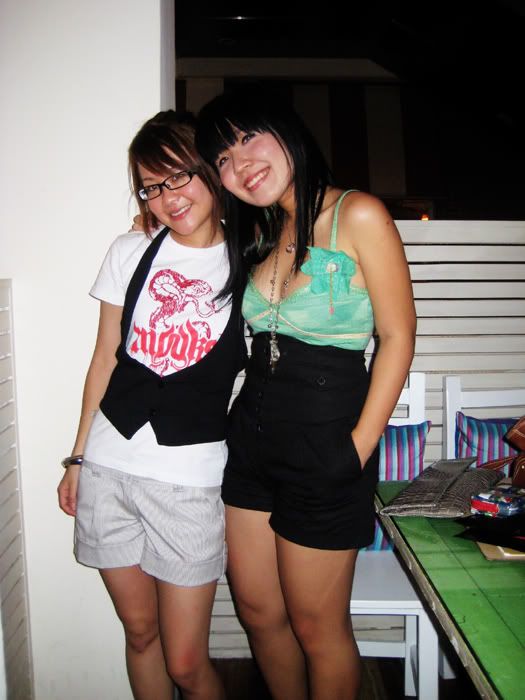 I don't really think I should emo. I feel kind of childish for it. I mean, I should be used to people leaving by now right?
But who can understand the bond between 4 girls who stay with each other, who are there for each other in every step of their daily lives, who are
family
in a foreign land.
It's just so strange to imagine that I used to see her every day, from baking cheesecakes, random knocking on each other's doors, girly nights in, heart-to-heart talks while hugging bolsters and pillows... And now I won't see her for one whole year.
Like I said it.
Sigh.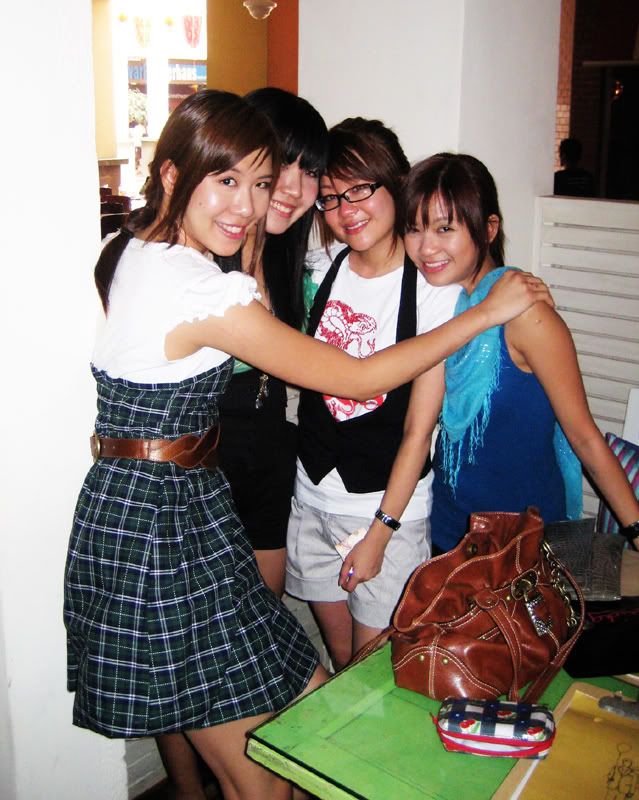 Flat hair flat.
I can't do without any one of you.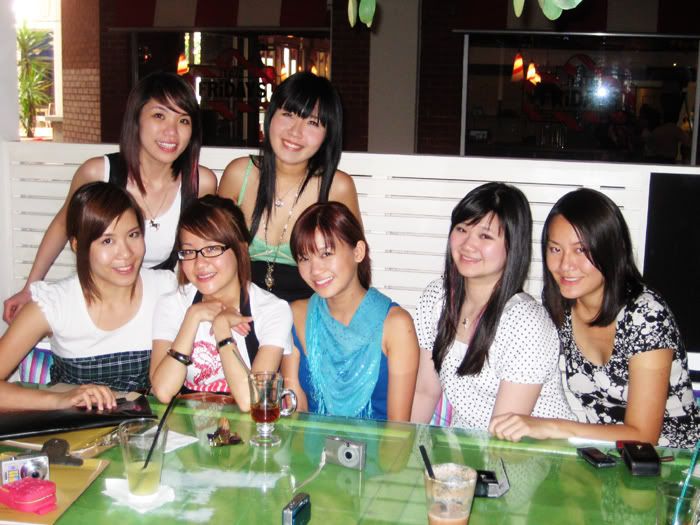 All the girls this time, with new additions of Mey and Victoria.
Like I said, I know I really should be getting used to people flitting in and out of my life.
But at this stage of my life, the impact seems so much more powerful.
When we were still in high school, we talk about furthering our studies overseas, with longing and fabrications of daydreams. Then university life comes about, and people actually
leave
. But then, there is still the shreds of hope hanging about, because you know in a few years' time, when courses are completed and graduations take place, you will all cross paths again.
But now, people bid their goodbyes, it might actually be final. Because at this point in time, people are really embarking on their own designated paths in life... And you might actually not see them again. :( It really hits home now, because everyone is taking separate routes, people you practically grew up with, people whom you care a lot for, people whom you can't imagine living without...
Again, sigh.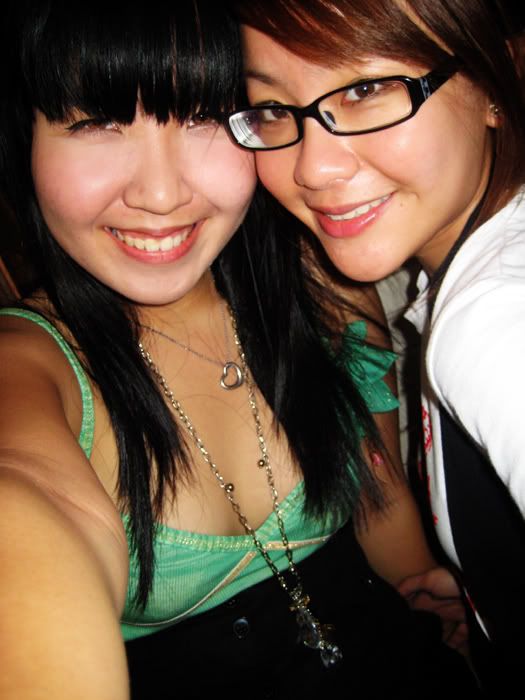 Anyway, my love. One more picture, just the two of us, our usual pose and positions, standard angle and arche, ; just like old times.
Be good in Melbourne, and remember, when you come back, how would it be like?
Just like old times. :)