-- A person with refined taste, especially one who enjoys superb food and drink.
I learnt a new word today! Haha, the boyfriend told me,
"
You are such a bon vivant
."
Proudly so, mister! :D

****************************************************

Sigh.
One day after waking up, I groggily walked into the computer room, slipped (on what, I've no idea), flew upwards to the ceiling, and while I flopped back towards the floor, I jammed the underside of my arm onto the jagged broken part of a chair, and I have an ugly gash and a bruise now. :(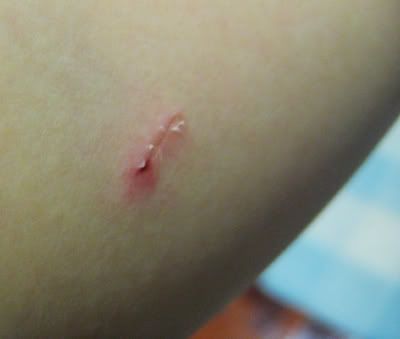 This picture was originally much bigger, but I cropped it to half of its size because I wanted my arm to look slimmer WTF.
Anyway, for people who has been wondering how Teeny's hair looks like now...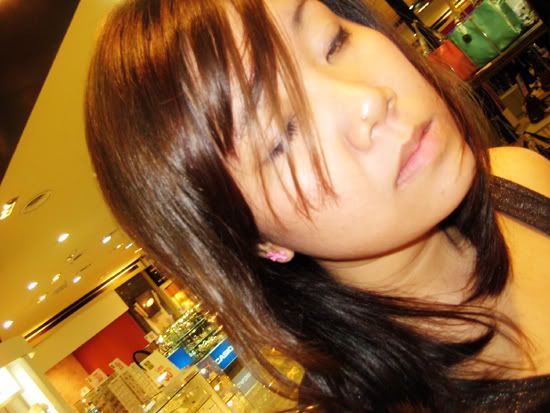 Stoned from all the bleach in her head wtf.
You can't really see the blonde and green-ness! In real life, it is taking on a mossy-drain look as the days go by wtf. My mom still doesn't know she has dyed her hair, she was out of the country when Teeny did it, but I saw her looking at Teeny's hair suspiciously today, haha!
And Teeny is damn obsessed with her hair now!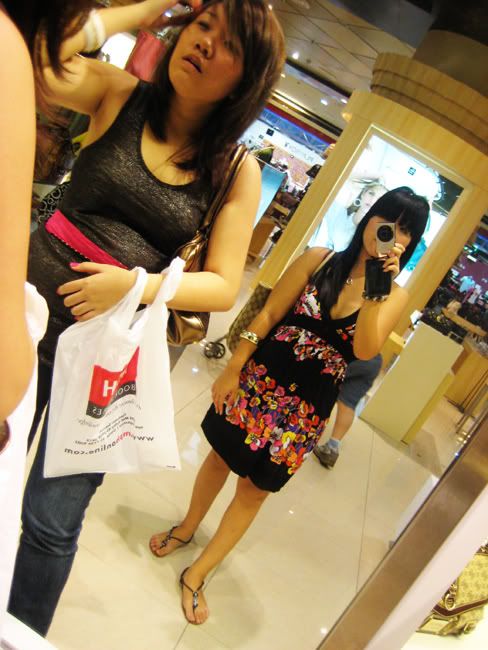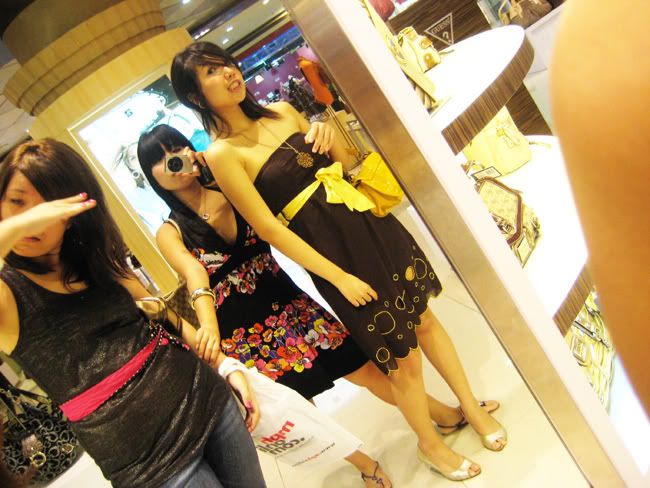 Everyday only touching and stroking her hair! Like a pet kitten stuck on her head wtf. And and and, she has been in a furiously angsty mood these few days, because she is broke from spending her last cent on her dye job (in fact she owes me money! *gleeful*); but all you need to do is just start talking to her about her hair, and she literally break into a smile; like she seriously
shines
with happiness! -__-
So yea, that's out secret weapon when she gets into a foul mood nowadays, Teeny, please don't reject our compliments on your hair k! T__T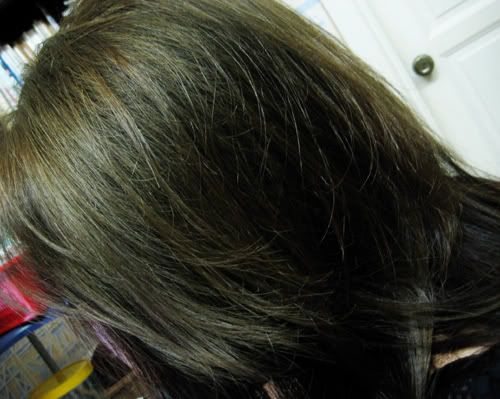 Nah, I tried to take another picture of Teeny's hair! But the real color is still not entirely depicted! But it is nice, it's a bit out of the ordinary, a little quirky, and it suits Teeny, 'cause she is eccentric, HEEHEE.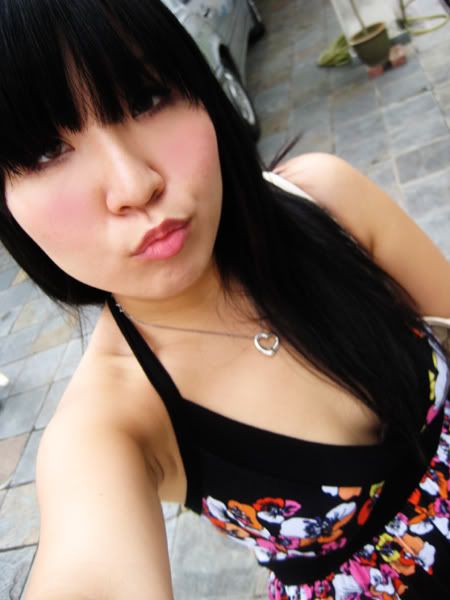 Saja got picture of me 'cause I look fair here! :P
And I didn't dye my hair today. Pushed it to Monday. :(
I am like a pendulum, everyday I am swinging from one end to another-- one day I am all excited to get a fresh new look, the next day I am terrified of damaging my hair/looking like a lala/not having enough money to pay for the dye job wtf.
Oh, my mom just came back from the
Venetian
, Macau, yesterday!
Now now, my mom is a fussy, fussy woman, but she has non-stop praises of how fancy and beautiful the place is!!!
I damn want to go. :(
And I am sooooo happy and relieved today!
My credit card arrived today, and I hid in a corner as I peered over my dad scanning the bill.
HE DIDN'T SAY ANYTHING!
Phew!!!!!!!!
Compared to last month, he summoned me (like a ghost wtf) to his room, threw the credit card bill onto me, and enunciated two syllables clearly:
"Explain."
Damn scary right my dad! T_____T
So I am damn happy now, means I am off the hook, I can swipe my credit card more freely again! :D
*Update:
The boyfriend said that maybe my dad is keeping mum and then curi-curi go and just cut my card.
WTFFFF I will not tolerate negativities!