Text message from Smalls which woke me up from my nap:
"I am buying stuff for cheng beng now and they have lv alma here! hahah! We are going to be cool even when we are dead"
HAHAHHAHAHAHHAHAHHAHAHAHHAHAHAHHAHA why my friends so funny!!!
Random pictures from last weekend:
Me in my
kaku
pose because it makes people look slimmer, hehe. And my sister the ghost next to me wtf.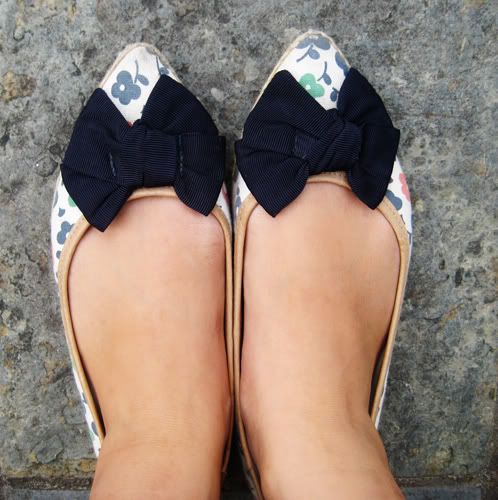 One of my favorite pair of shoes, but I rarely wear them!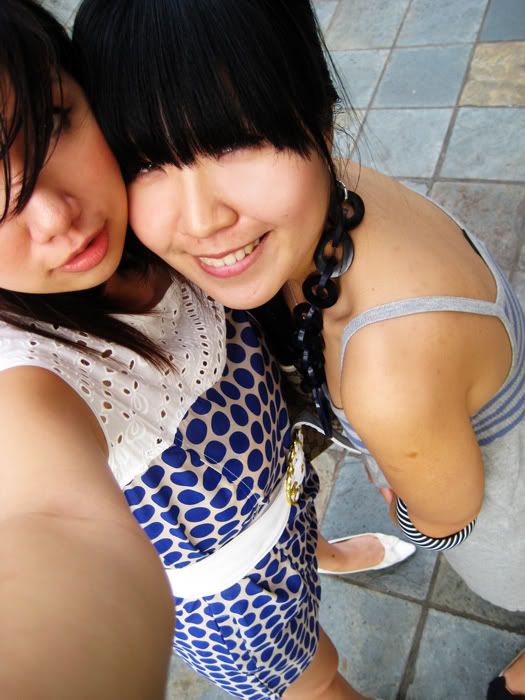 See, Jing's hands so long! When she holds the camera, she can actually capture ALL of us, see, you can even see our shoes!
My limbs are no where as impressive as my siblings' wtf. :(
And my brother is on a growth spurt now, WHY MUST MY FAMILY RUB IT IN THAT I AM SHORT. T___T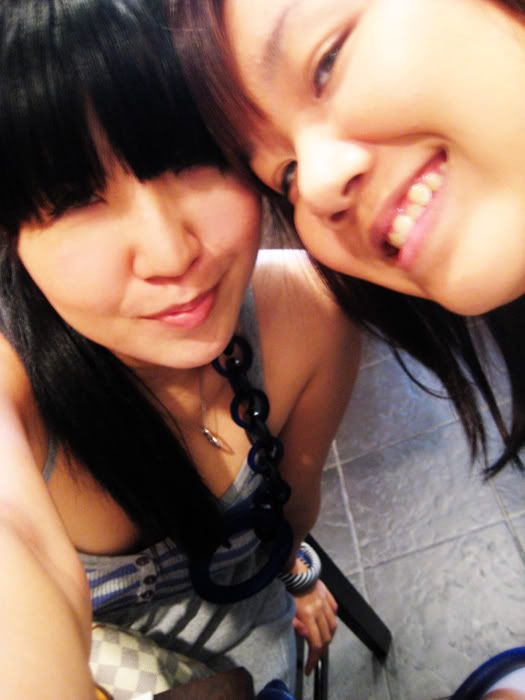 At lunch with Teeny.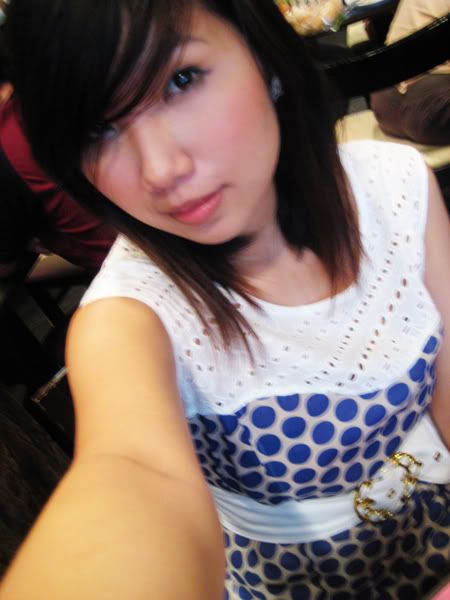 Jing doesn't like all the pictures that I took of her, so she took the matter into her own hands. Literally.
Eh, this girl damn fussy ok, whenever I blog while she is around, all pictures of her have to go through a screening process, and has to be pre-approved by her. -__________-
Tralala, you all still haven't realized what's different with Teeny! ;)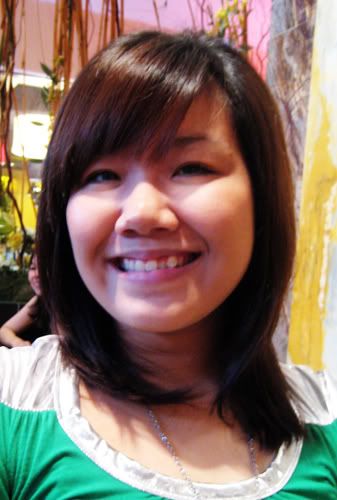 She cut her hair while we were having lunch!
Now she has short-ish hair. Boo, I am the only one with long hair now.
Eh this picture looks like passport photo! Heh.
And ooh, she dyed her hair today! :)))) And it is getting greener by the minute, my mom is going to KILL her, muahaha! I'll post up pics of her hair when she reaches maximum green-ness ok. :P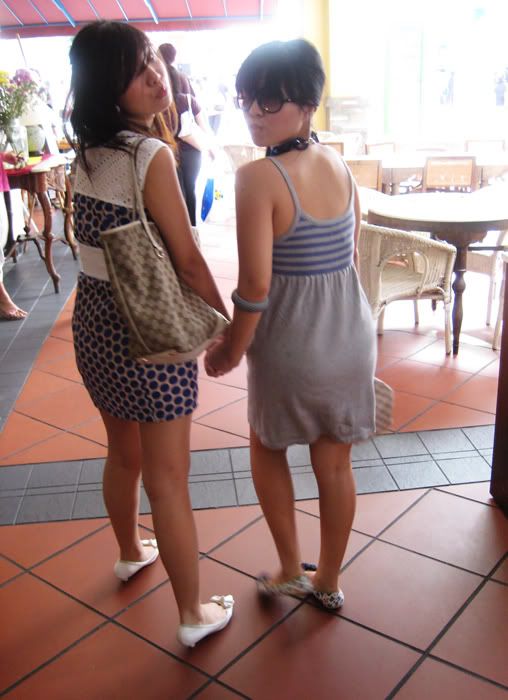 Me and my mega butt. T______T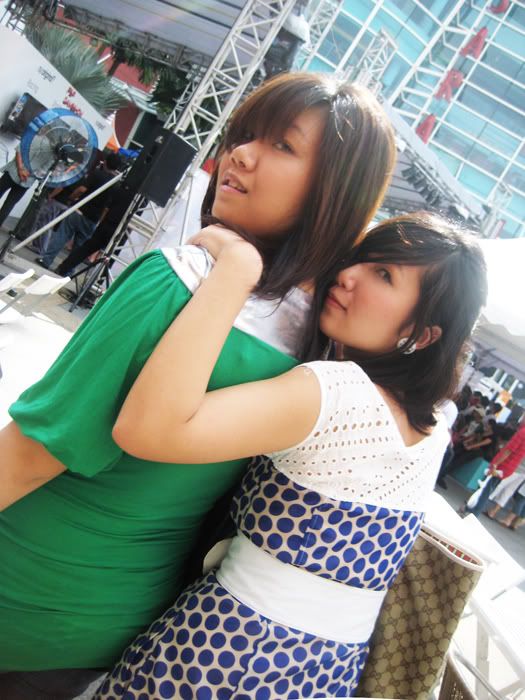 Shorties! Short hair la.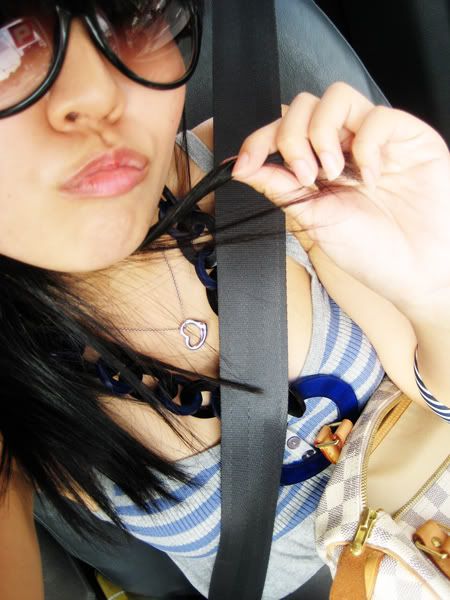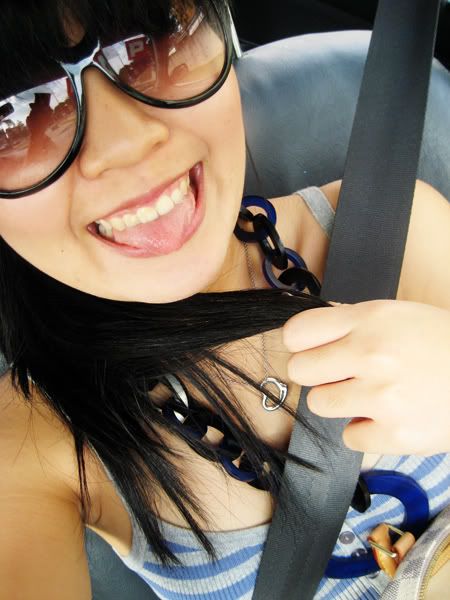 The REAL shortie. T___T
Touching my soon-to-be-not-black hair! :P
Anyway, I *might* not be dying my hair this Thursday, due to unforeseen circumstances. :( Might shift it to next week. But what I want to know is, since I am such a noob in hair-dyes, do you need to bleach your hair prior to the dye-job? Mind you, my hair is extremely extremely black, and I have been told that it would be a bitch to get any color onto my hair. :(