Hair has been the most hangat topic in the Hoe household recently (alliteration, H wtf); what with Teeny making a bold decision to cut her hair short and to dye a socially-unaccepted color (haha, drama)!
And I've made a life-altering decision as well-- I've made a hair salon booking for next Thursday! I am going to DYE MY HAIR!
Yea, you heard it, me with my untouched locks,
I am going to change my hair color
!
I have no idea what am I going to do, am just going to leave it into the hands of my hairstylist (Yen from Wenawave) come Thursday; though I suspect it won't be anything too drastic, what with the recent consultation she gave me.
Ya, so as you can see, hair hair hair has been all my sisters and I could talk about, and anything to do with hair catches my attention easily nowadays-- so being the kepo that I am, I am going to dissect the recent hair makeovers in the
Malaysian Dreamgirl
competition wtf.
I picked the pictures which best depict the hairstyles k, 'cause some of the after-makeover profile pictures of the contestant didn't really show-off the new hair well. I actually sifted through the whole video, and got the pictures from video stills! T_____T Sorry la, I am really very excitable when it comes to hair! T_____T
All the new hair are done by Shawn, from Shawn Cutler... Seriously, some of the new haircuts are amazing, I think I might be a new Shawn-converted fan. :P
I am going to start with the more mediocre hairstyles first, those 'no-surprises' ones!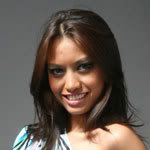 Nadia.
Don't really see any difference with the old and new hairstyle, though the new color is a tad lighter. Very typical haircut, in a good way. But I kind of like the new shade though, you think I can carry off such a light color ar!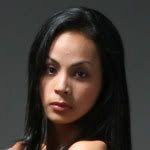 Eyna.
She got this Rihanna-like bob (long in front, short at the back)-- neat, chic, but lacks the vava-voom factor somehow? Is it just me, or the whole Rihanna haircut seems a little overdone? Everyone seems to be sporting the same cut nowadays. :/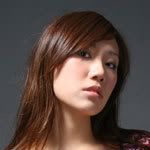 Cindy.
Is it me, but doesn'y she look freakishly like
xiaxue
?????
Damn poor thing la she, I think she looked so much hotter with her long hair! And her bob isn't too flattering too, it looked as if they just sent a goat to her head and it chewed off her hair. -__-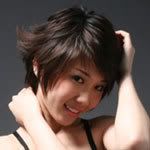 Adeline.
Predictable, even following ANTM's style, they will usually award at least one girl with a really short tomboy cut, followed by tears and drama! Her hair is seriously quite short, it might take some getting used to, but with a bit of attitude, I think the hair could really rock! :)
If only I have the courage to go boy-ish la. :'(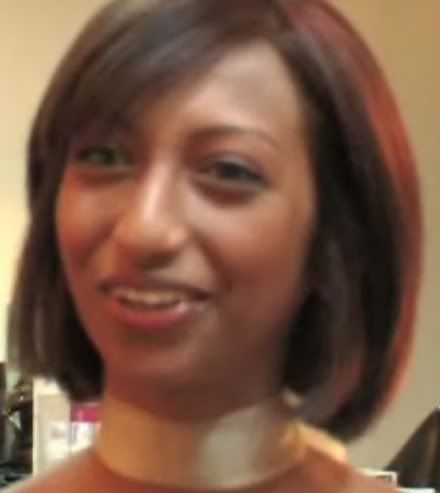 Alison.
I can't decide whether I hate or love this cut!!! It's a fresh change, but it reminds me so much of a China schoolgirl. :( And I saw some of her pictures on the website, sometimes they comb her bangs down, so it really looks like Saelisha's haircut (from ANTM cycle 9)! Or if you don't know what I am talking about, it looks like a mushroom, hehe. Can't decide whether it's mainland China or high fashion, this one.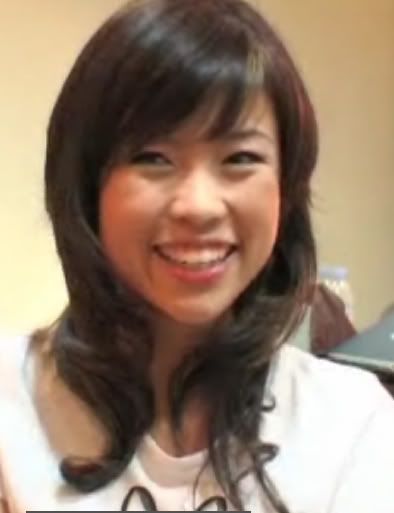 Cheesie/ Ringo.
They chopped off her long black hair! Kind of reminds me of my fate this Thursday, eek.
Fresh change, but I think it makes her look so much younger! Not sure it's a good thing in a modeling competition.
But for me, since my birthday is creeping up on me slowly, I think looking young is a blessing wtf.
Natasha.
UGHHHH!!!! I am so sorry, but I cannot cannot cannot accept this hairstyle! T_____T
It's just wrong on so many levels!! Sigh, but actually hor, it reminds me of my old hairstyle:
I went through so much
trauma
then. T______T
Jay.
Oh god, I love her hair so much! Proof that a good shade, and some layers, really do a whole world of difference! :) And the purple/auburn shade is so pretty!
And I am going sweep my bangs to cover one eye like a pirate, instant sex appeal, haha.
Valerie.
I felt so sad when they cut her hair. T_________T
Her quirky afro. T___________T
But I have to admit, with her new chic boyish bob, her features really pop-- check out those EYES! Boiiing wtf.
It always amaze me when statements like 'a good cut could make your facial features stand out' are really true. :)
Ok, now to my top 3 favorite hairstyles! :)))))
Hanis.
Pornstar hair! Haha.
It's all very Guess model-ish, and I LOVE IT. I am always salivating over Guess ads ok!
Big hair seems very passe, but face it, it is the ultimate classic k-- just check out those hosts on E! And all the music videos! And of course porn stars wtf.
Heehee, now you know what my next next hairstyle is going to be! :P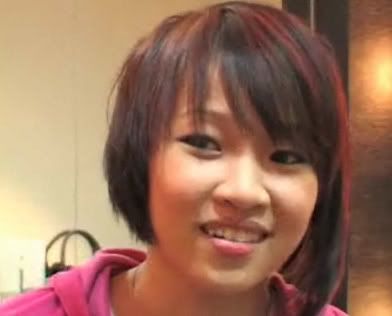 Jean.
I never knew long hair could go short so drastically, but yet look so good! T___T I love the asymmetrical take on the cut, and the red highlights really cinch the look together. Aah, instant love! And the best part is, it's funky, but yet, it seems still feminine somehow. :)
And for my most most most favorite haircut!!!
*heart*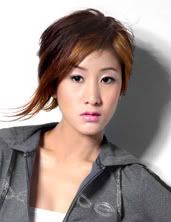 Fiqa.
ISN'T THIS THE COOLEST HAIRSTYLE EVER? I love how it is short, but there are long uneven bits to create dimensions... And the colors go so well! All very bold and distinctive colors-- brown, black, gold, copper; but every color just blended with each other so seamlessly!
I would totally get this haircut if my face is the size of my palm. But unfortunately, in reality my face is the size of a plus-sized waffle wtf.
Wheee, now I feel so inspired for my hair session this Thursday!
How to wait another 5 more days! T____T