*UPDATED*
Today is the big day! :)
And I am going to join the gym! So happy, my dad finally relented, and he's going to pay for my 3 month membership for me... Else, it'd be a bitch for me to fork out RM200 each month, considering that I have a monthly allowance of RM300! T___T
Damn happy. :D
Pictures!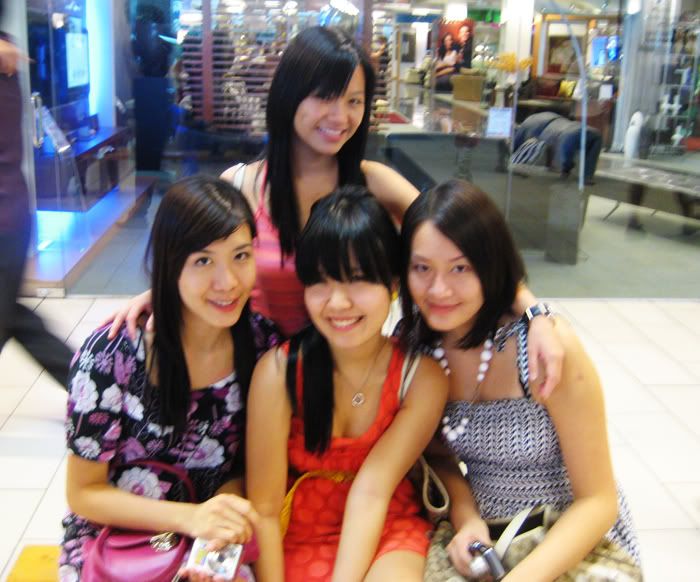 Mey came back from Singapore, meet up meet up!
Victoria. Why her waist so small wan!
Haha, damn show off wtf.
No la, we looked like idiots la, like a Gucci troupe or something. -__-
Smalls picking up a purple fruit wtf.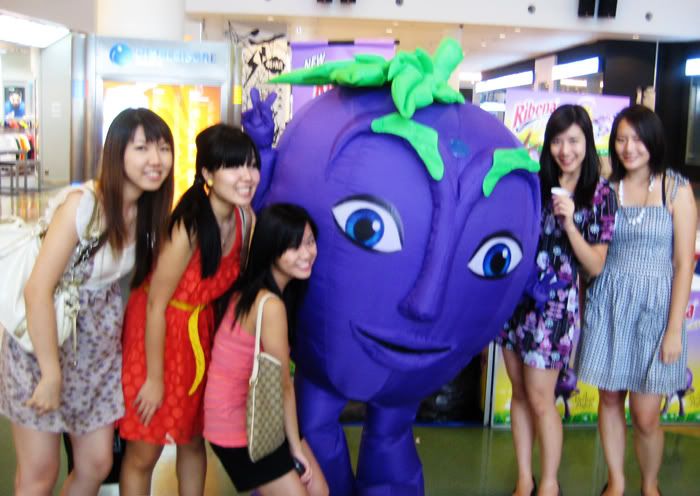 And nah, blackcurrant for you!
I am off to embrace my fate now! WISH ME LUCK, EVERYONE!
Every dot, drip, drop, dash, dab of best wishes that you bestow onto me helps! :P
*************************************************
I DID IT!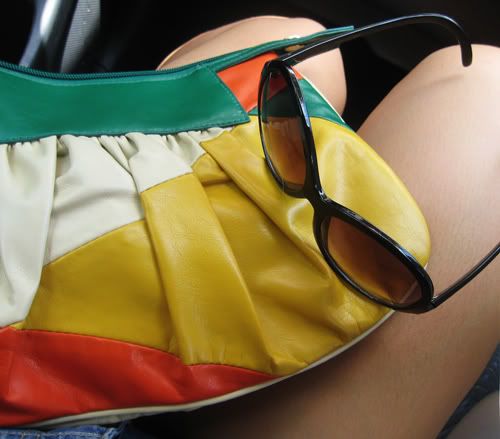 Cheery colors to prep myself up for the day. Y'know, to boost my courage and all. :P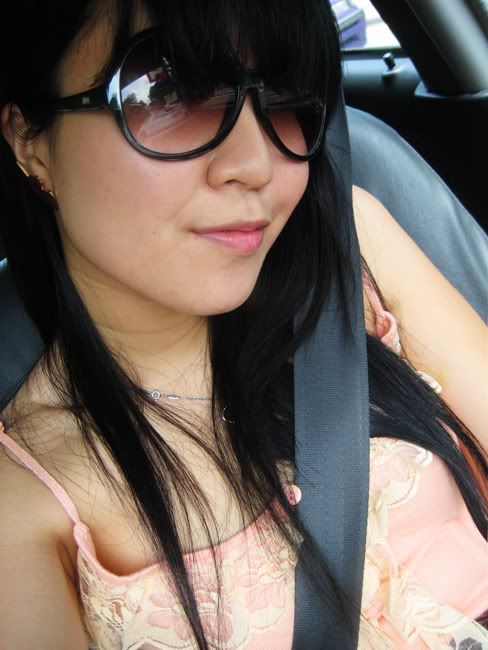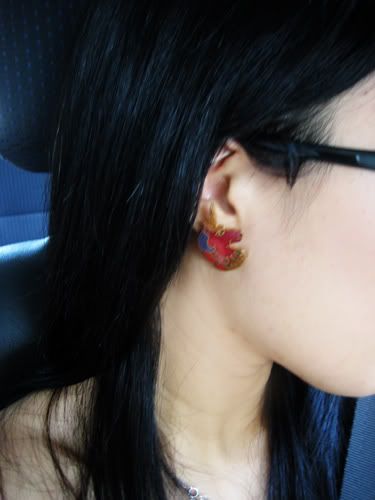 My what-the-fuck unicorn earrings.
And the unicorn horns kept on poking into my cheek the whole day. -__-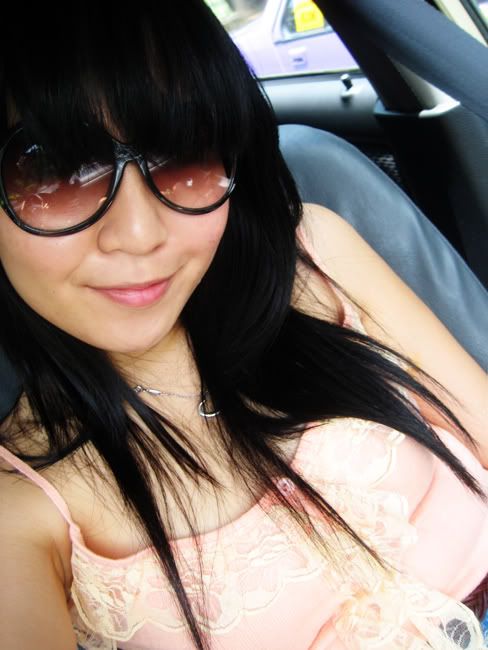 Now you see, now you don't!
Before: black hair.
And my after...
.
.
.
.
.
.
.
.
.
.
.
.
.
.
.
.
.
.
.
.
.
.
.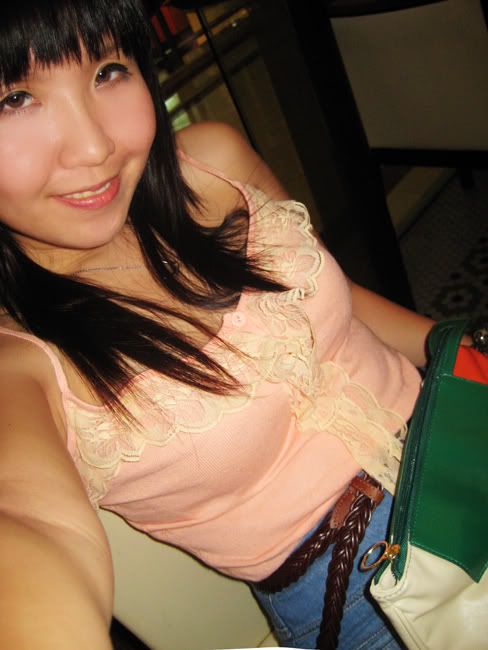 !!!!!!!!!!!
No color right!! My hair still looks so black. T____T
And I got a new haircut, and I AM CURSED I tell you, my bangs are cut a tad too short for my liking
again
.
I supposed it's what hairstylists do, to cut the bangs a little shorter than what it should be, so that it can grow out. But I look like a coconut head all over again! SIGH.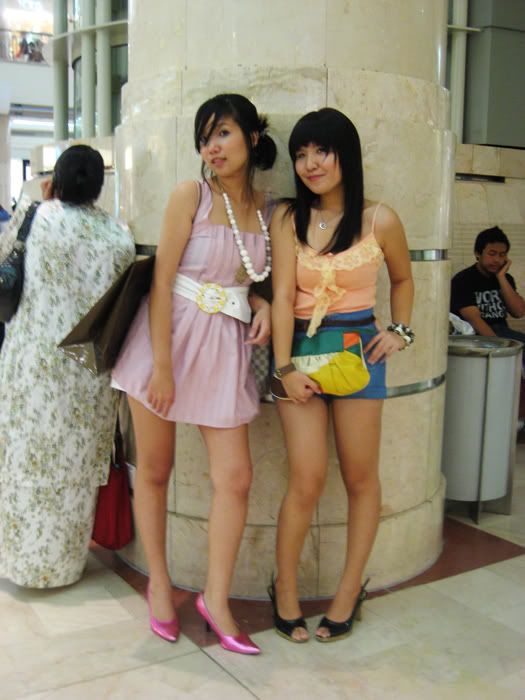 SEEEEEEEEEEEEEEEEEEEEEE. My hair still so black! :(
I am kinda disappointed, 'cause I spent quite a bit, and I guess I wanted to see a bit of difference. To be fair, you can sort of see the brown (chestnut? auburn? Too dark for me to decipher wtf) under a bright light; but I can't exactly be utilizing Smalls' word of advice forever-- carry a torchlight over my head wherever I go. -_________-
The only picture where you can sort of see
anything
at all is this picture which was taken with flash: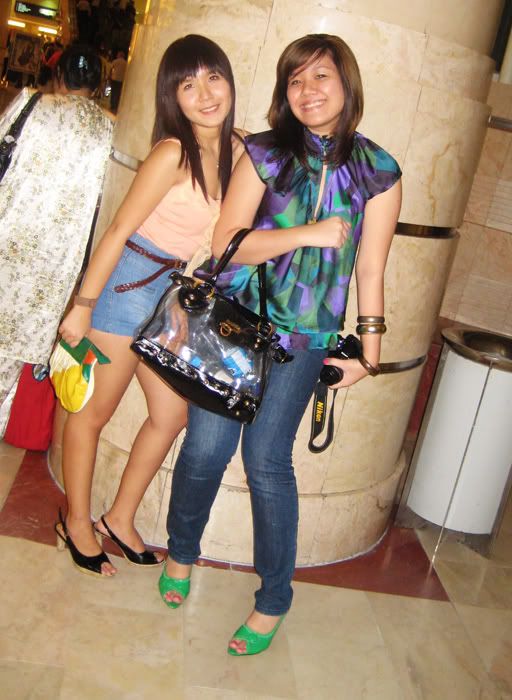 Dark haired beauty vs green-haired one wtf. I swear, Teeny's hair is going to turn as green as her shoes, haha!
But at least her color showed, it has a
difference
. T____T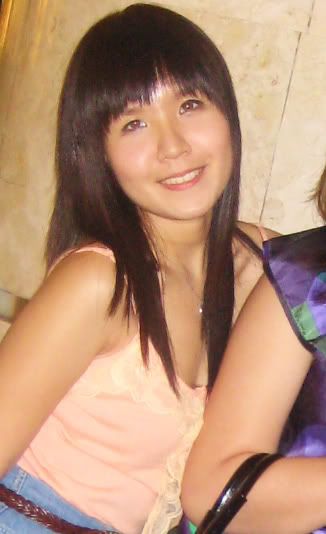 Close-up of the pic-- you can make out the very dark brown!
And oh! I am not sure whether you can tell from the pictures, but Yen tinted my eyebrows to match my hair too! A complimentary service, damn nice right! :)
I can't decide whether I like my hair/color yet. Like I said, I personally feel that the color isn't really obvious, though Yen, my hairstylist insisted that I should take on a darker color as it's only my first time dying my hair-- she said that if I go too light the first time, I wouldn't be able to accept the stark change! Maybe she knows best. :( But I am considering to go dye my hair a lighter shade in one or two months' time! I mean, if I am going for a change, might as well go all the way right? :P And I have to wait till my bangs grow out a little more, it's a little too short for my liking now, makes me like a
soh-por
now wtf. T___T